Hello everyone! Greetings to you all.
Today, I present to you my new artwork for the daily drawing challenge day 1 of January, the first of its kind for the year 2021 with the theme "Apocalypse."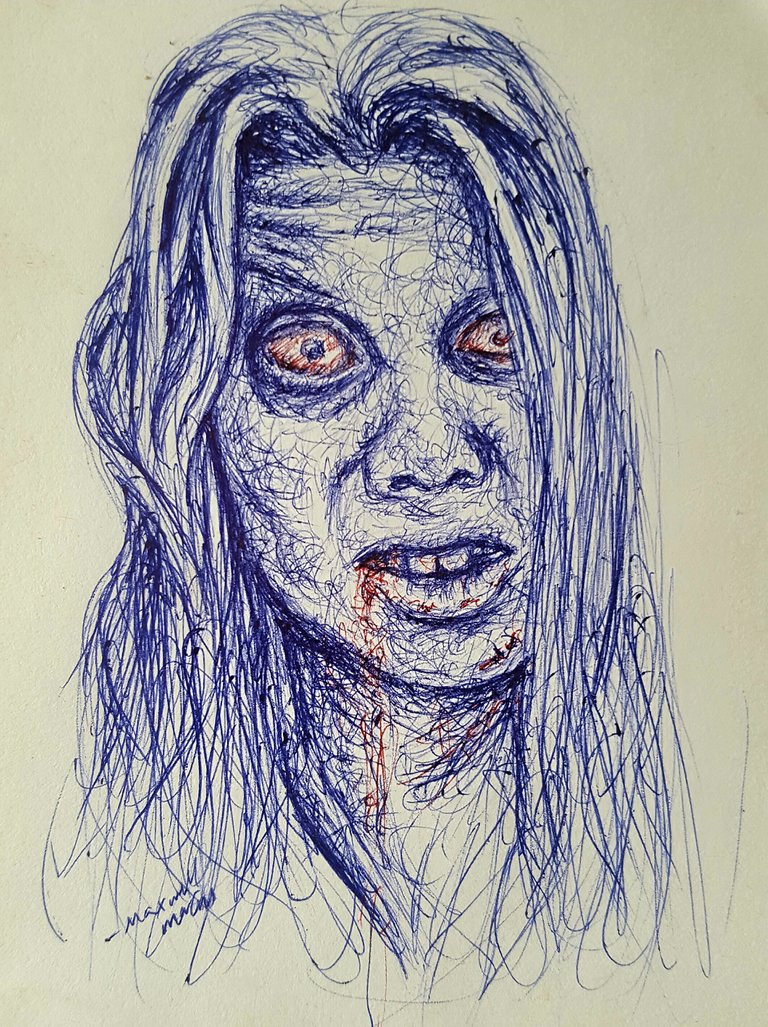 The drawing depicts a female Zombie Apocalypse with red eyes and blood dripping from her mouth. Looks like she just finished devouring her prey.
The work was done with a blue ballpoint pen on a cardboard paper. I used scribble technique to create this piece. I found my reference photo here
Below are my steps: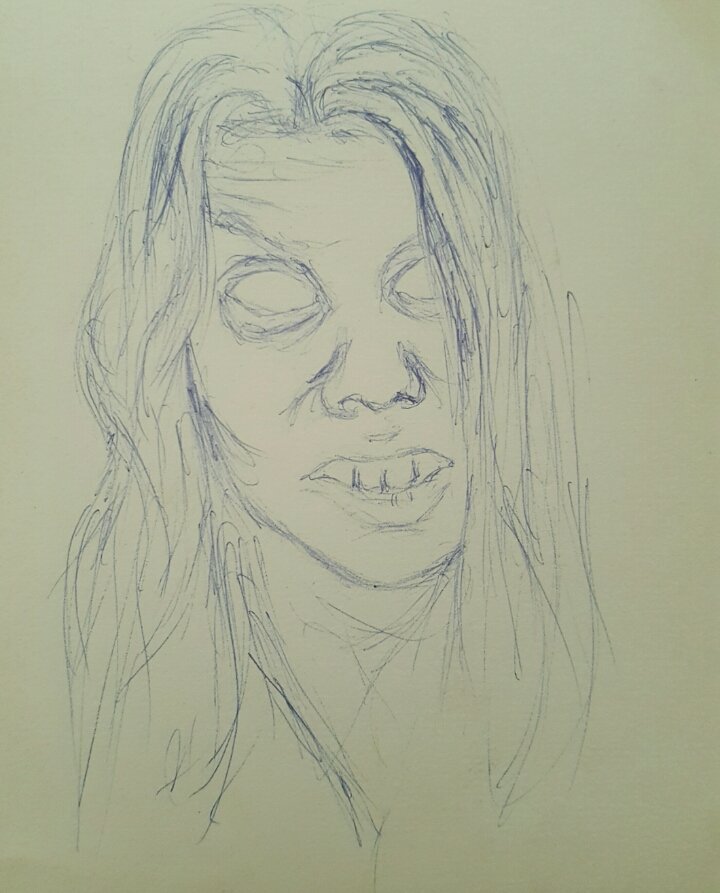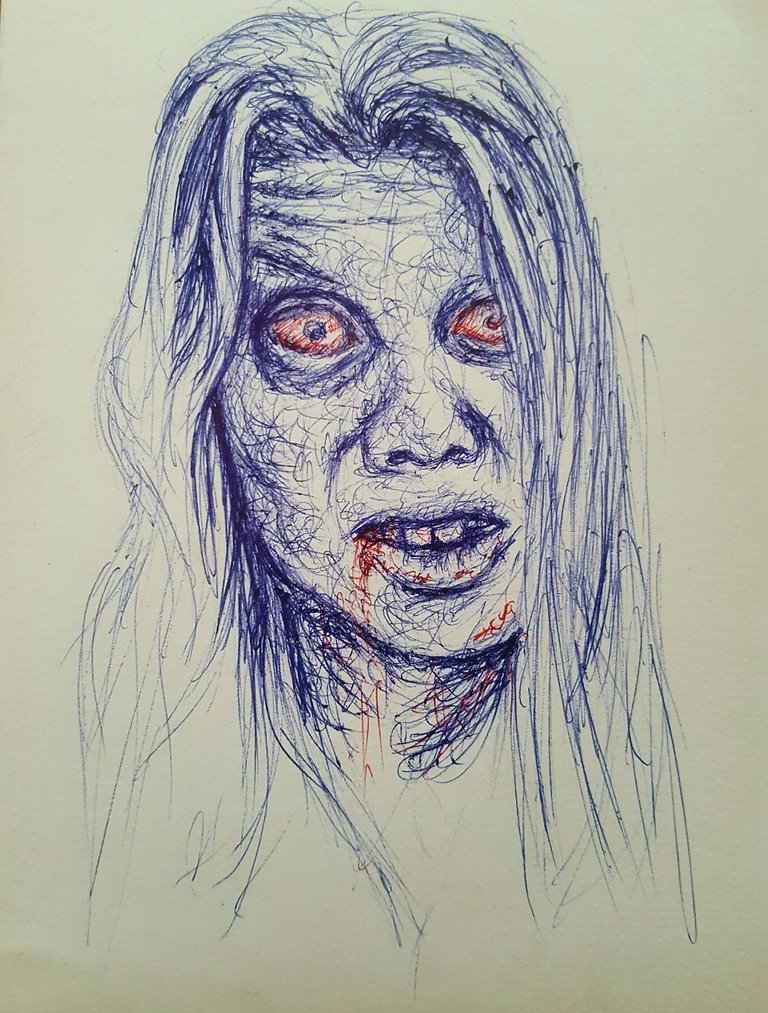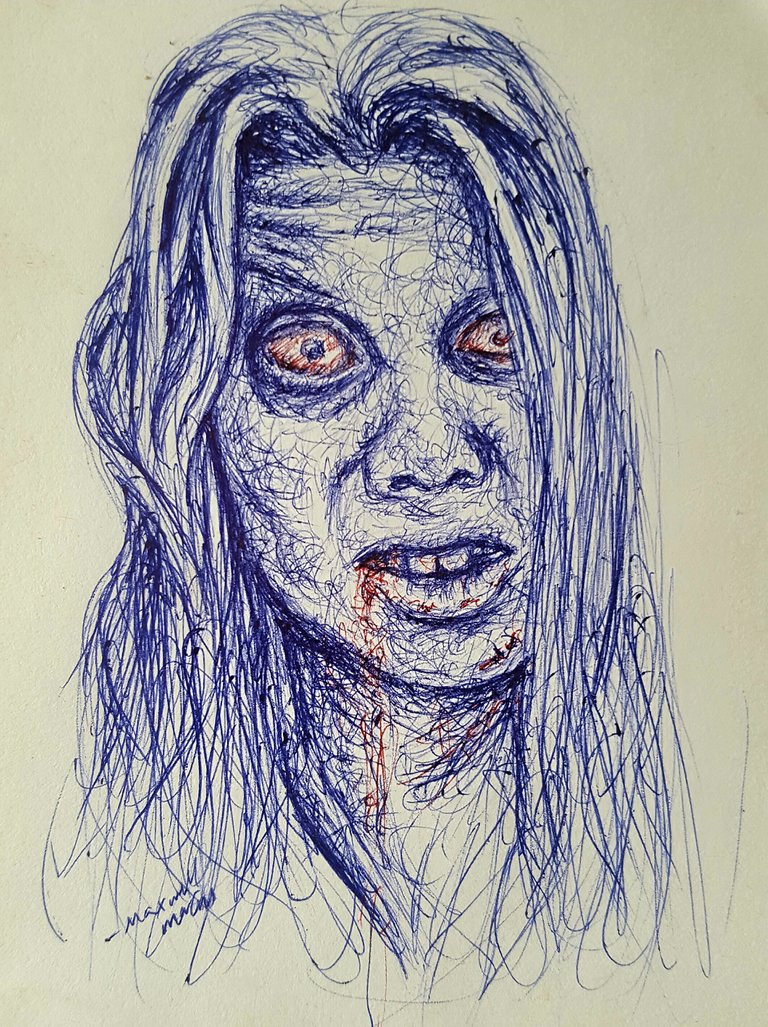 #DDC is a 30-day drawing challenge that was brought up to enable us enhance our creativity, have daily goals, improve our engagement and get to link up with our fellow artist.
If you are an artist and you want to strengthen your skills, do well to join our dailydrawingchallenge challenge. The prompt has been made so that one wouldn't find it difficult to think of what to draw. You can join us any day that suits you.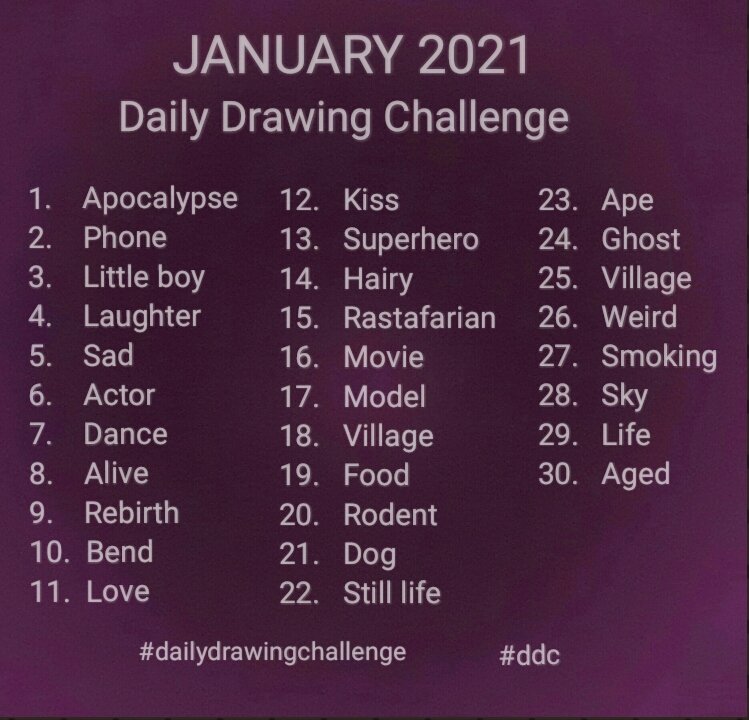 prompt for the challenge
The Simple Rules
Use the tag #dailydrawingchallenge.
Post on any community of your choice.
You could follow the prompt or sketch your heart out daily.
Use any medium of your choice.
Take time & ejoy your drawing; don't rush it.
Thank you.