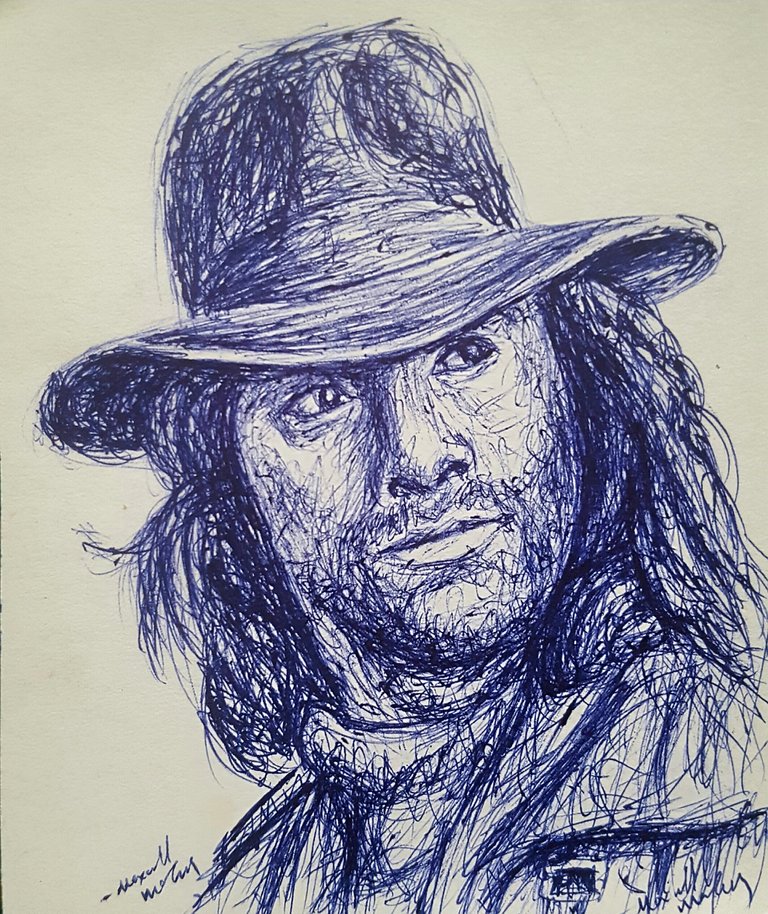 Hugh Michael Jackman is an Australian actor, singer, and producer. He is best known for playing Wolverine in the movie X-Men series. But before then, there was a popular movie he acted which is called Van Helsing.
He acted as a monster hunter in the movie where he was sent to Transylvania to prevent Dracula, a vampire, from realising his evil motives.
The drawing was done with a blue ballpoint pen on a cardboard paper and I used scribble technique to create this piece. My steps are below: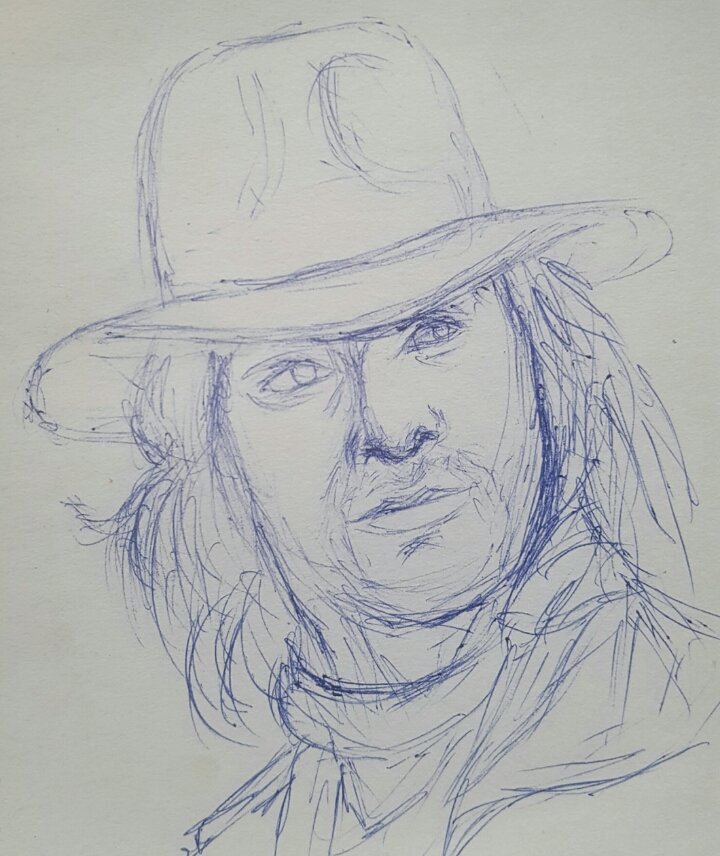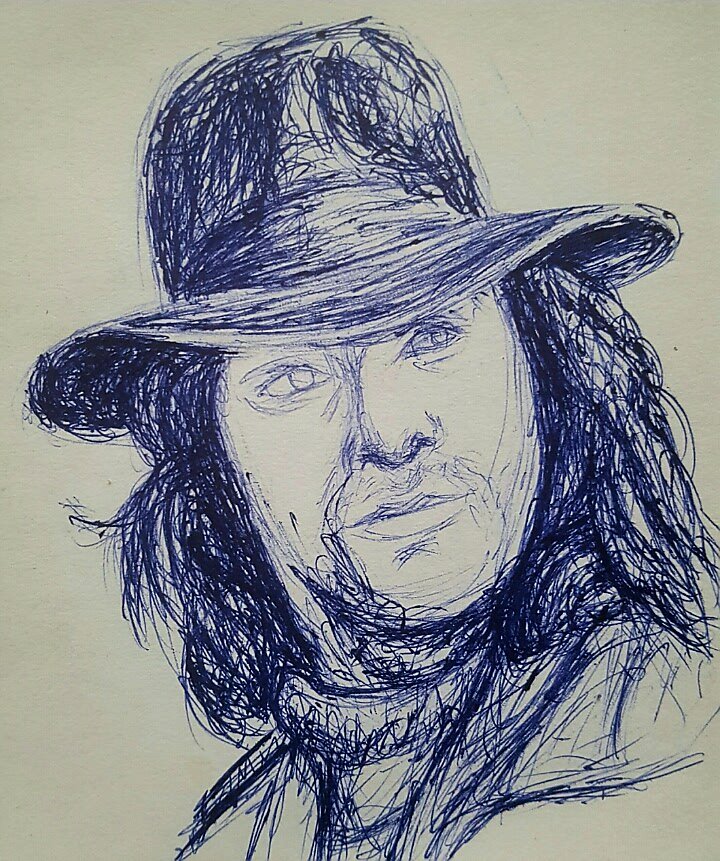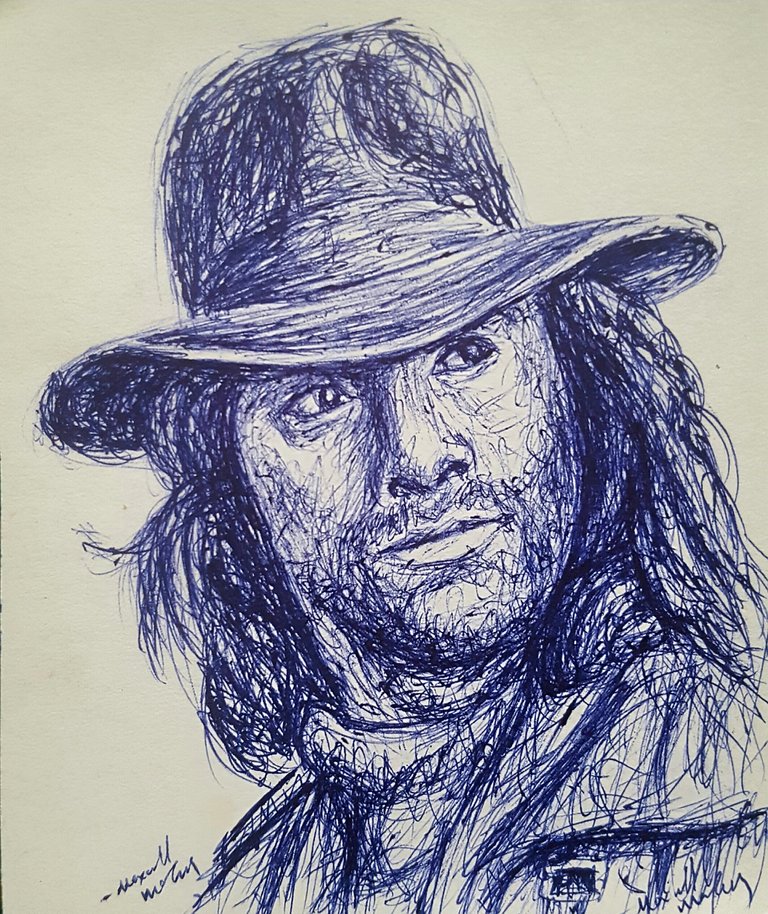 Thank you.