Hello, Splinterland warriors!
How are you all i hope you will be fine and blessed today i am here again with another post of splinterlands game in which i am going to share my daily quest rewards for the today's post and also will be sharing some more reward cards from the recent quest i hope you will be also getting some nice rewards as i got two legendaries from the last two weeks from the quest rewards.
BABY UNICORN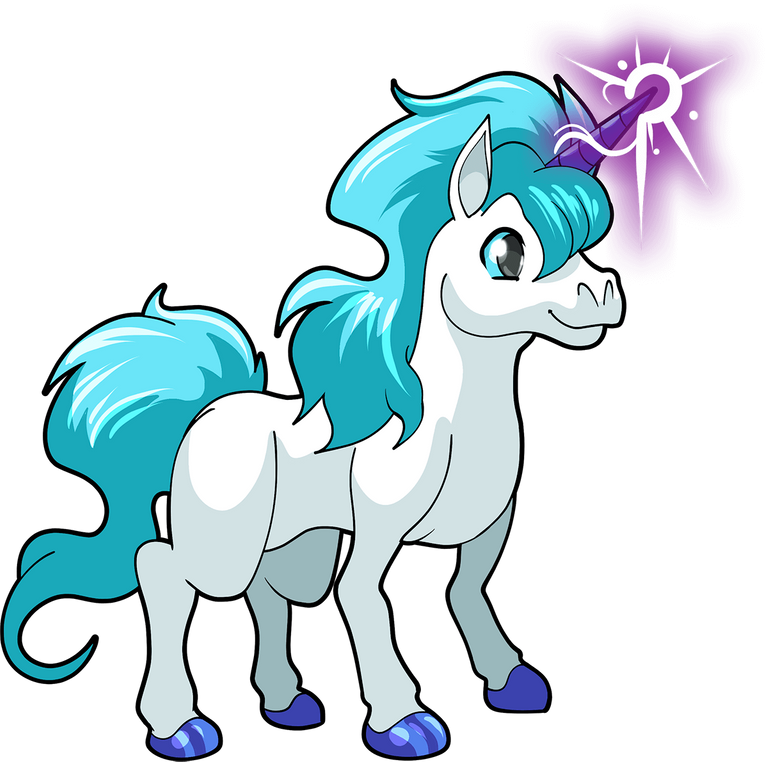 There has been a Unicorn baby boom in the last few years that has all Khymians nervous. Baby Unicorns are much better natured than their older relatives. They already possess magical powers, but they're simply adorable, and they do not yet realize that they are sacredRead more
Well, looks a like useless cards for those who are new to splinterlands and of course i was the one who thoughts that this card is a trash and useless that is why we are getting it from the quest rewards and also the ratio of this card is almost high as compared to other cards but to be honest in little league this is really a helping card to give you one extra health to all of your friendly monsters as well it will also increased the speed of your all friendly monsters to attack first on the enemy team and win the game by swiftness of this card.

QUEST REWARDS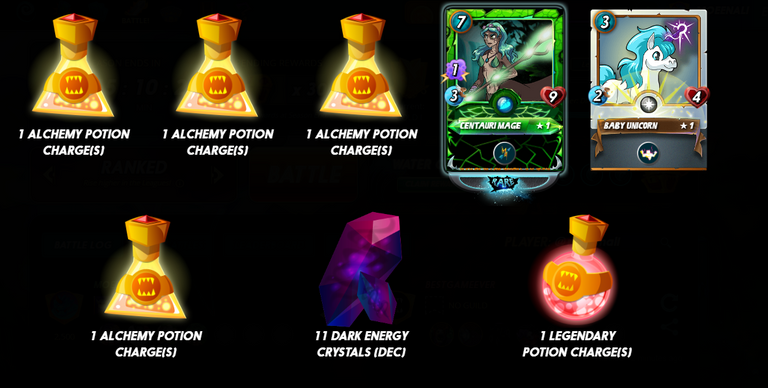 So here i am sharin the quest rewards for today as it was a difficult quest with the water splinter and i also reached back to the gold 1 league today but lose lots of battle while completing the quest ust because of the low mana and in the battle i was getting the 17 and 19 mana battle that is really suck. By the way i completed the quest with the gold 1 league but the rewards are not so yummy and you can see many potion as compared to dec and common cards but i can not complaint because recently i got two legendaries from the quest rewarads that is enough so here i got one rare card of the earth splinter and one common baby unicorn along with potion charges and a single chest for the dec tokens.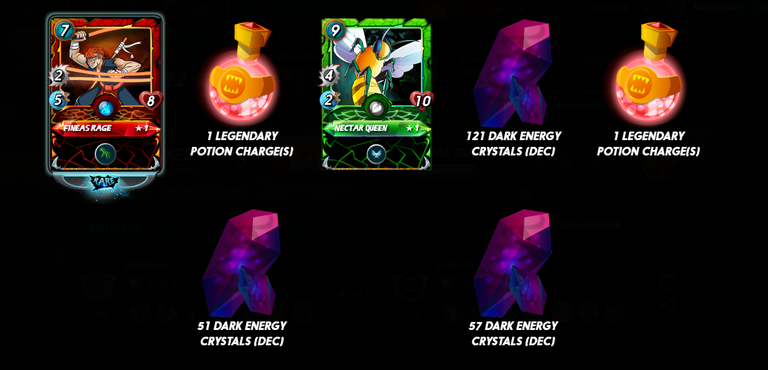 Here you can see one more quest rewards from the recent quest that i did not shared and in this one you can see also only rare card but still seems better as compared to the upper one because of getting some nice amount of dec like round about 230 plus dec along with a single common nectar queen and a rare fineas rage from the fire family.


All images are from the Splinterlands website

If you are new to this game then signup here to play the game click here for signup
---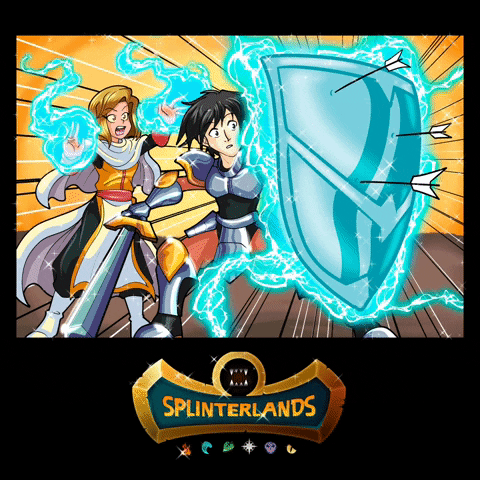 ---
Thanks For visiting my Blog
Best Regards @moeenali