Have a nice day! Today I will finally show you my new painting. During these spring months, I could not find time to draw at all, although I really wanted to :-)
This time the picture will be based on my fantasies. As a child, I really wanted to live in some old castle on the beach. That's what I tried to draw.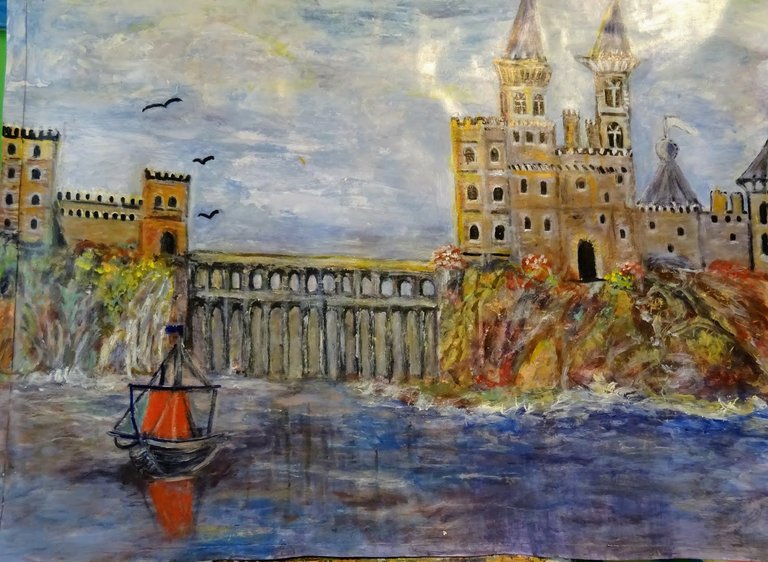 Of course, not everything turned out the way I wanted, but I do not draw such architectural structures every day. It was especially difficult to draw the bridge.
But in the final version, I even liked it. And I began to draw my picture with sketches.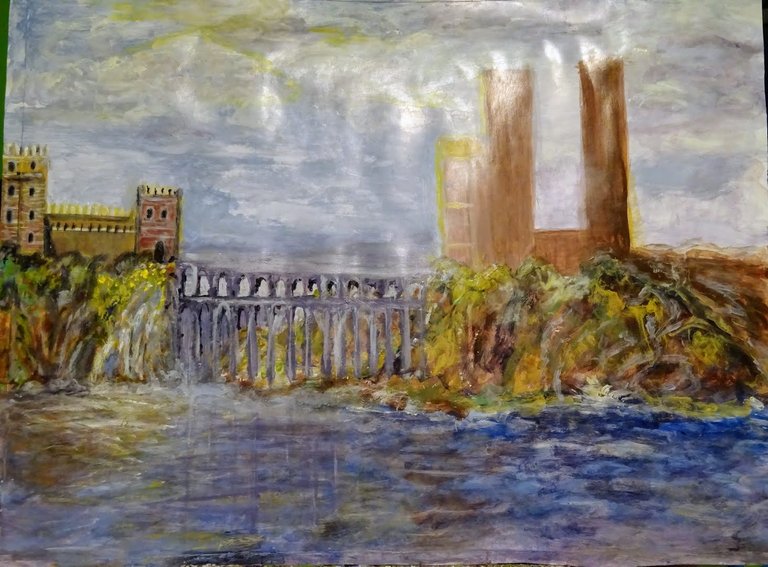 However, I did not quite guess with the paper, it is very bright under the camera and seems to shimmer...
As you can see, the castle itself is located on the rocks. And these buildings are connected by a high aqueduct, which I once read about in books. I imagined them like this. And I made all these towers on a whim. Although many artists advise you to look at the photos before you draw anything. But I don't want to imitate anyone, and I don't always get to write by reference.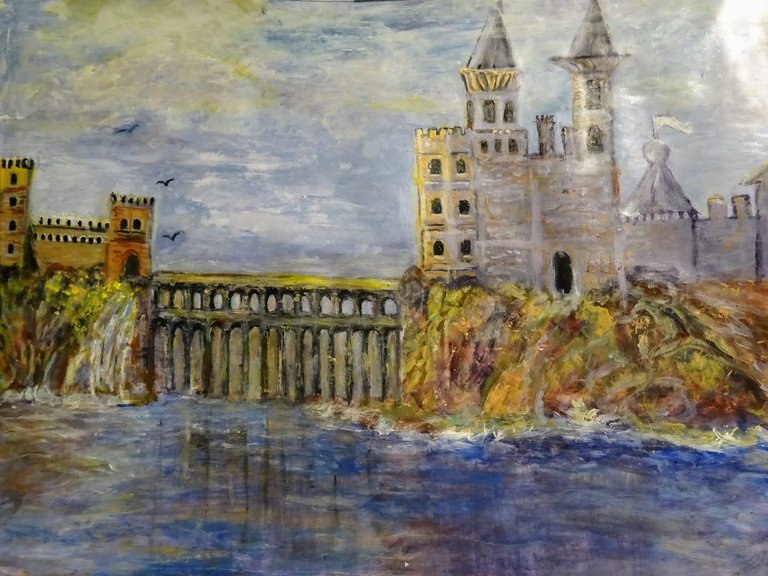 But after processing the photo, I turned out quite well, in my opinion. What do you think?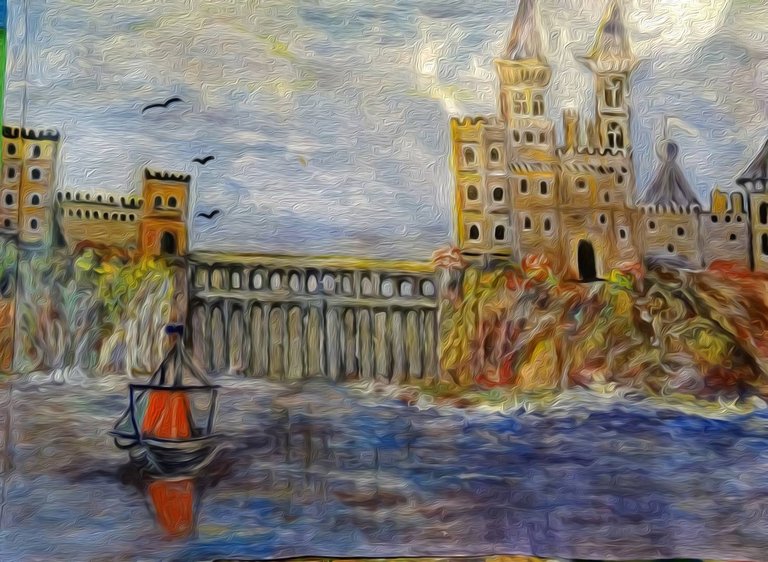 Then I played a little more in the special program :-)
1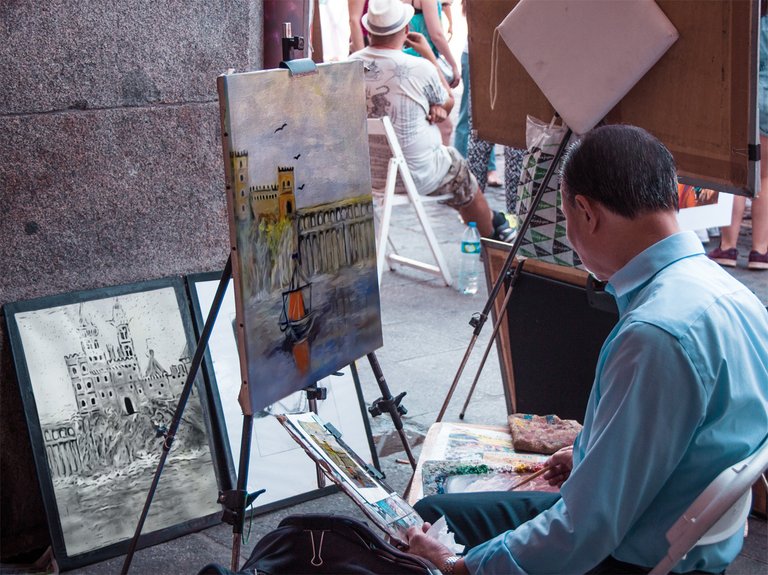 2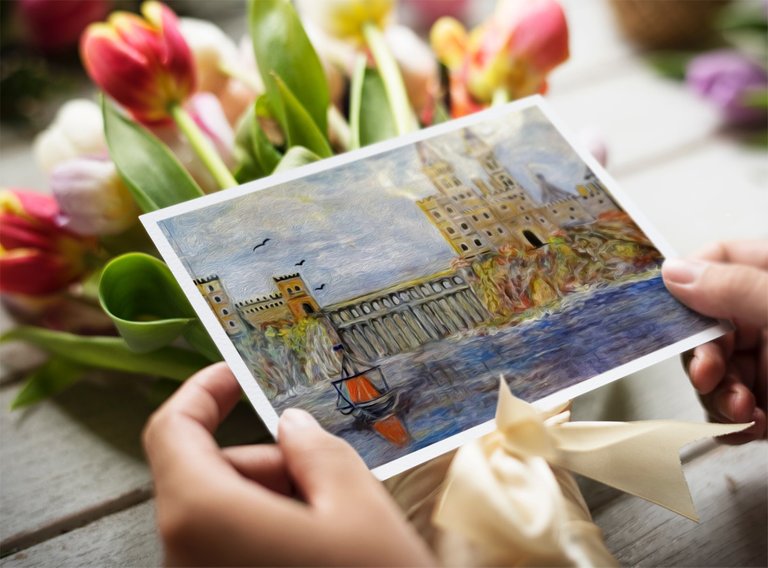 Which image did you like best (1 or 2)?
---
I have a Sony DX-60 camera, and all photos are taken in auto mode.
---
If you like my drawings, then check them out here!
Thank you for supporting me in my work! Your advice helps me a lot! I published many of my works in this portfolio on the website "Deviant Art", and in General, during the year of painting, I drew more than 100 paintings, of course some of them are just drawings, so to speak, a sample of the brush :-)
But there are also good paintings that have received approval even from professional masters of painting!
---
Thank you for Your attention and visit.
I appreciate Your feedback and comments.
I wish you luck and have a nice day!
Best wishes!