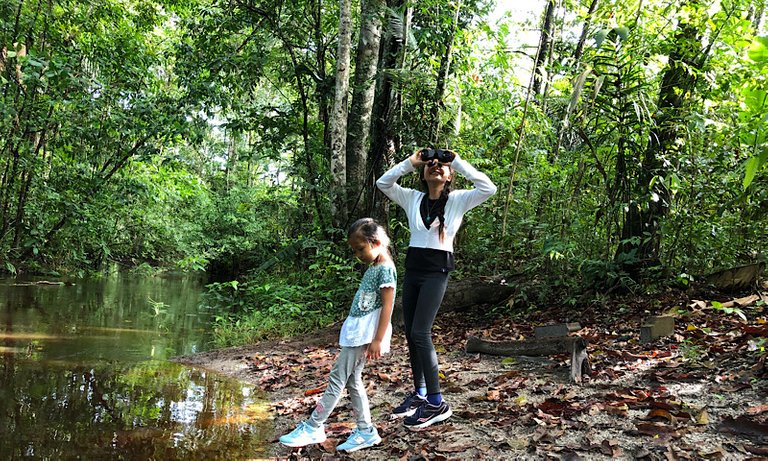 This weekend our family went to Sabana Park with @faustofraser and friends, and we swam in blackwater for the first time.
The blackwater is very cold, and I can't believe Suriname have water like this.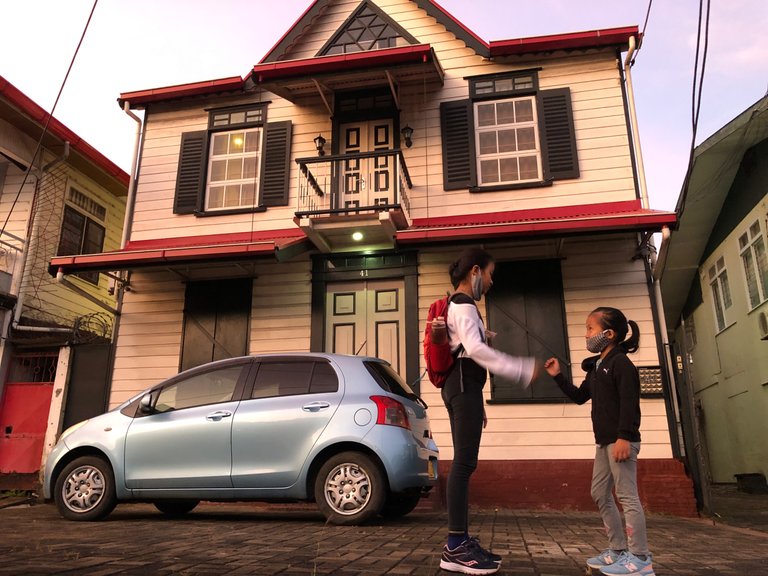 We were talking before wake up 4:00am and left house at 5:30am but finally we can go 6:00am.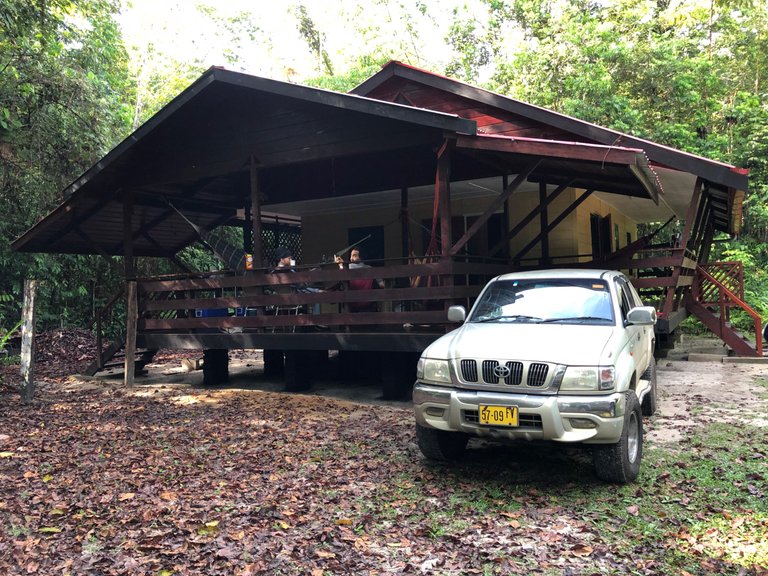 Our friend has the house over there and his house in the forest near the beautiful black water.
We are together 9 people there, some friends want to relax in hammock after breakfast.
I take some food to eat and watch beautiful nature. Our friend make bara and phulouri for us to eat. It is Suriname-style Indian food.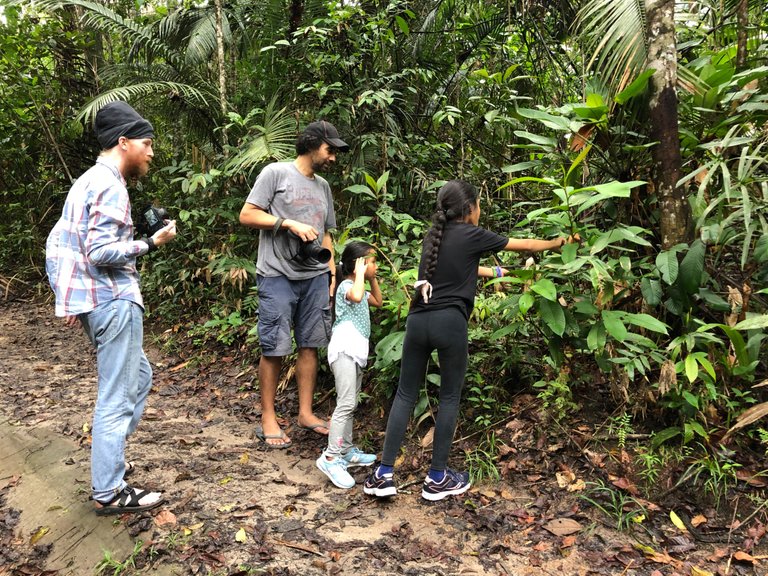 We are wants to watch nature and took pictures from everything here.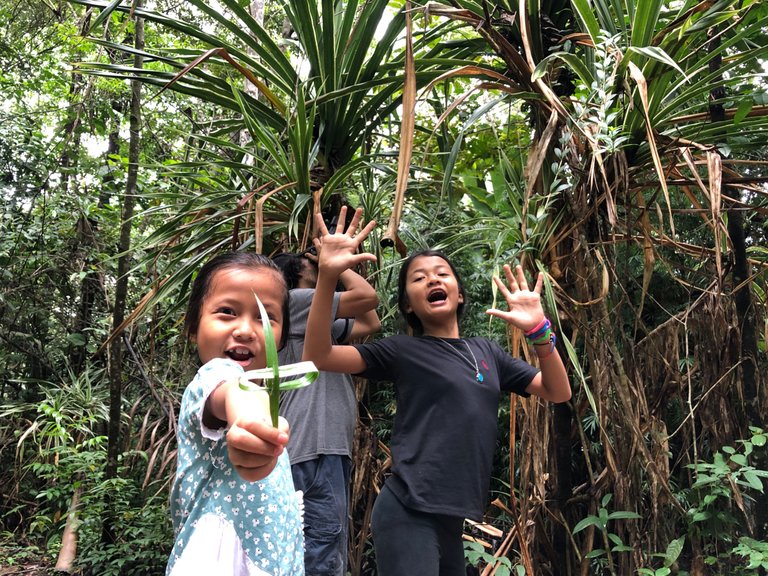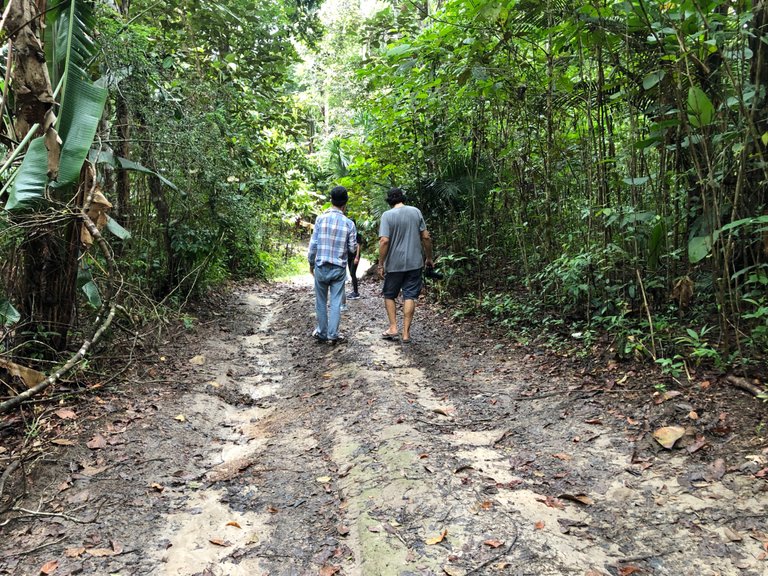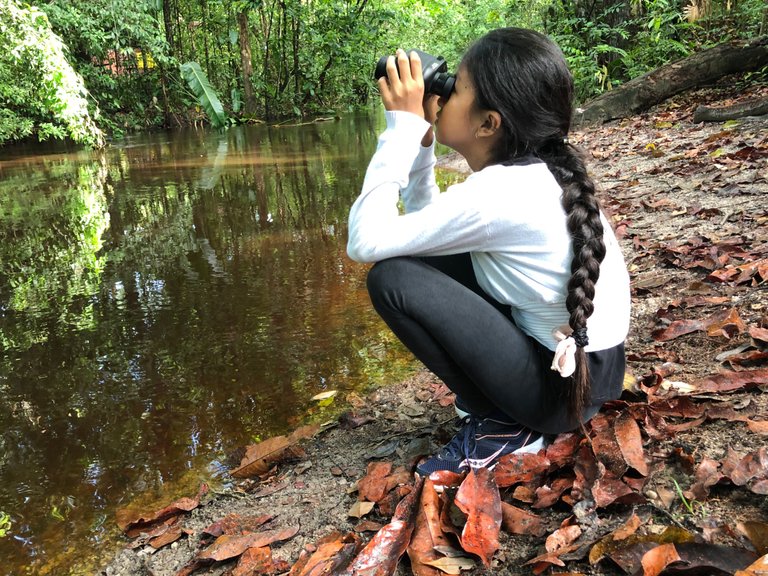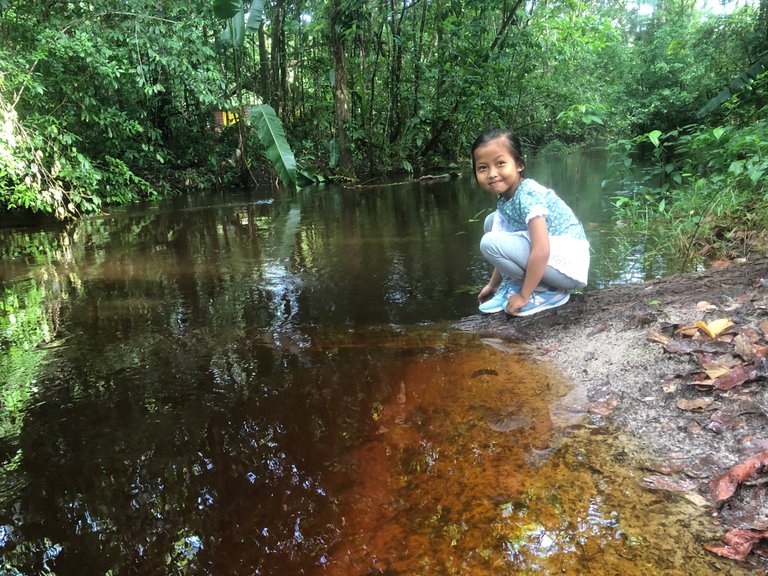 Beautiful girls with beautiful natures looks very nice pictures, I love these photography so much.
After we're tired of walked, we are want to swimming. My husband said, I am very happy to see our girls enjoyed here.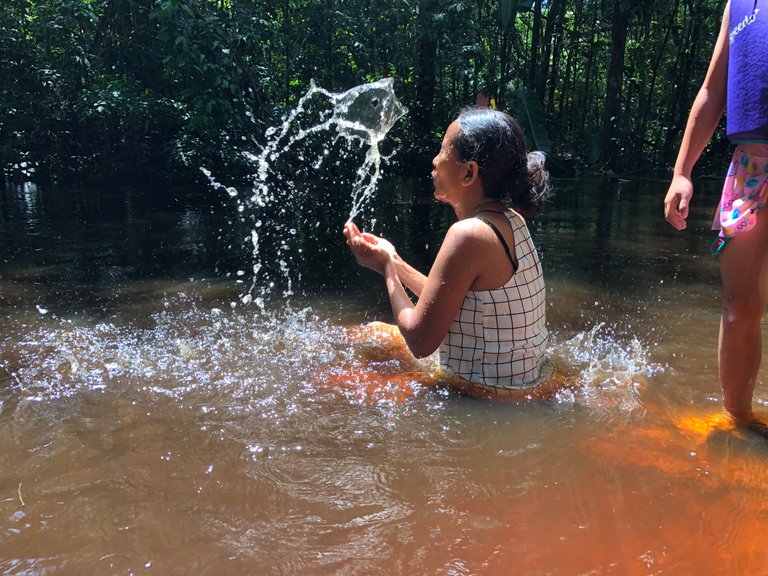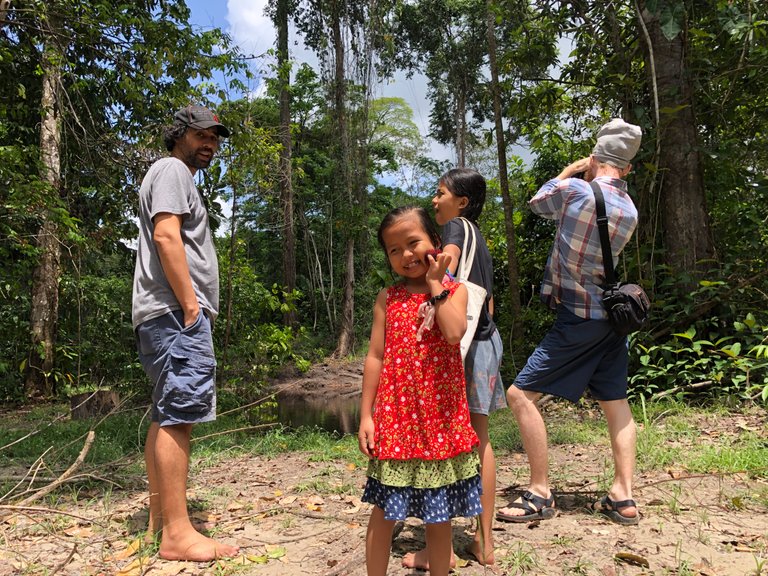 After we're want to stop swim we're come back relax house but they are 4 friends sleep already.
So we are don't to surprise them. We are walking again to take pictures everywhere of beautiful butterflies and insects.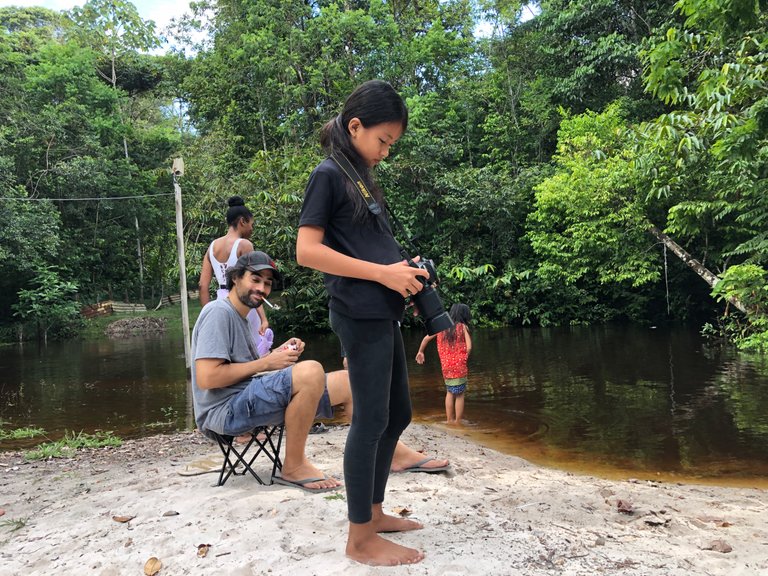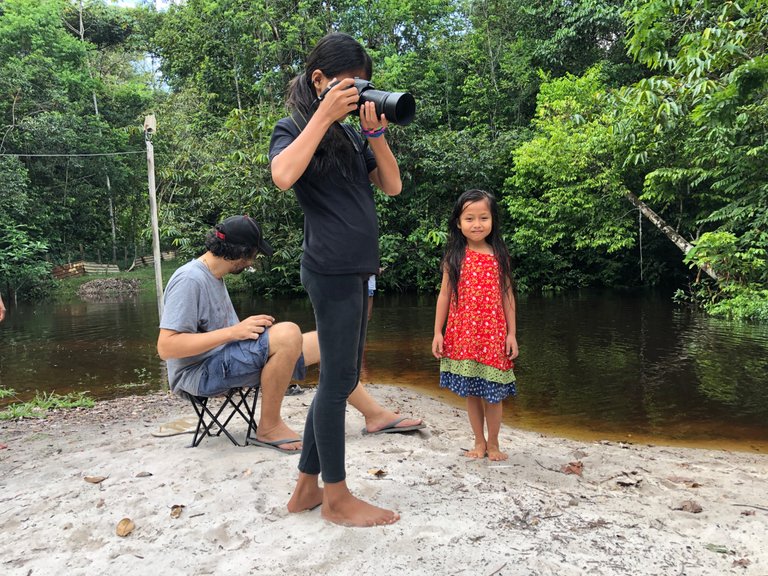 Hi @faustofraser you are looking so handsome man, and thanks you teach Srey-Yuu photography a little bit.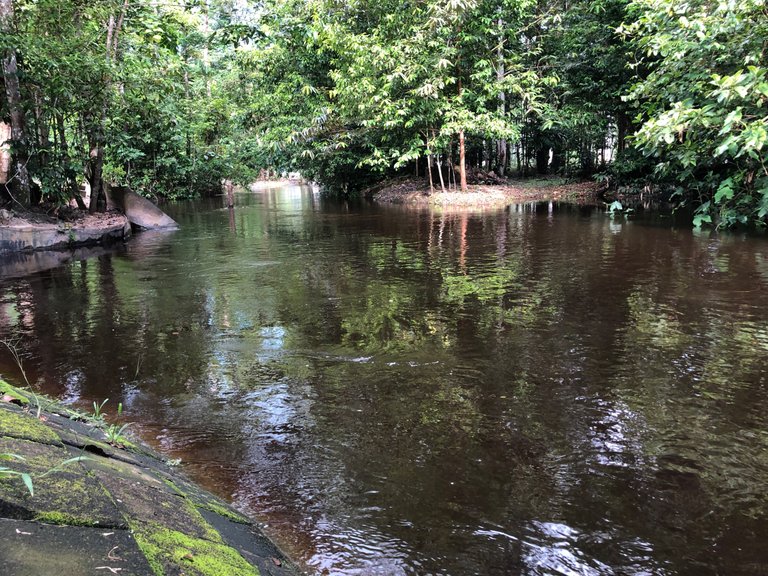 Nature absolutely beautiful I'm not tired to watch. A long time already we can't relax and enjoy like that. Have a nice day to everyone.

🙏 THANKS FOR READING 🙏
If you enjoyed this post, please upvote and reblog.