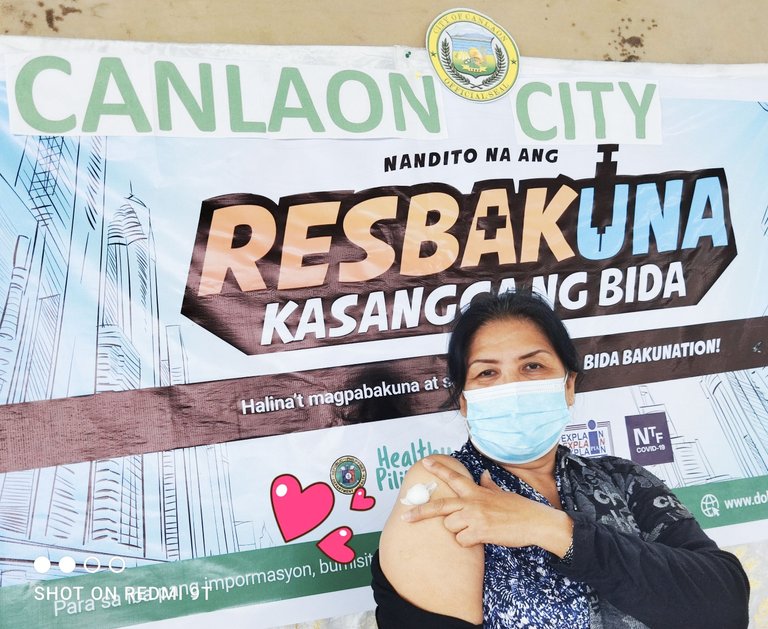 (Photo: My First Shot of vaccine initiated by the local government on June 1, 2021 at the multi-purpose gym.
---
Hello everyone! I am happy to inform you that I just had my first shot of vaccine to fight against this invincible invisible virus that had shaken the whole world. First time in my life ever had I experienced such turmoil! Given the choice, I never wanted this kind of situation wherein people tend to cringe to go out for fear of getting infected! It's like we're actors in a movie film but this time it's reality.
With due consideration of the fact that I am already in my mid 60s makes it even worse! Whoa! I am one of the easy targets of this unwanted covid-19! It's a proven fact based on the voluminous deaths we hear on TV and the Social Media itself. Fake news were scattered all over the internet that I myself didn't know which one is talking sense!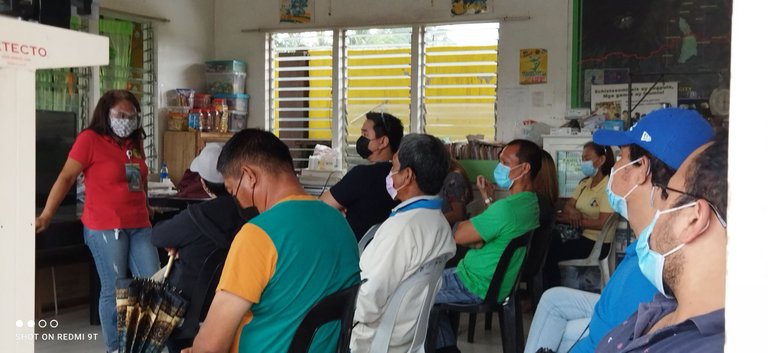 (Photo: Proper information dessimination before the vaccination.)
I am so thankful that a vaccine has been created to fight this virus, and I am glad that it has finally reached the Philippines which was immediately distributed to the critical areas most especially within Metro Manila areas as well as the neighboring towns. Our borders were strictly closed and protocols had been imposed for safety measures.
We had zero case in our community for about a year or so since the lockdown. Our borders were opened due to necessity when our constituents were allowed to go home to their respective residences with corresponding rules to abide with such as the required 14-day quarantine.
The Long Process
Our rescue team of Canlaon Mountain Tigers took the initiative to conduct an interview to each senior citizens as to whether they're willing to undergo on the coming vaccination. I readily agreed to go on with the required vaccination.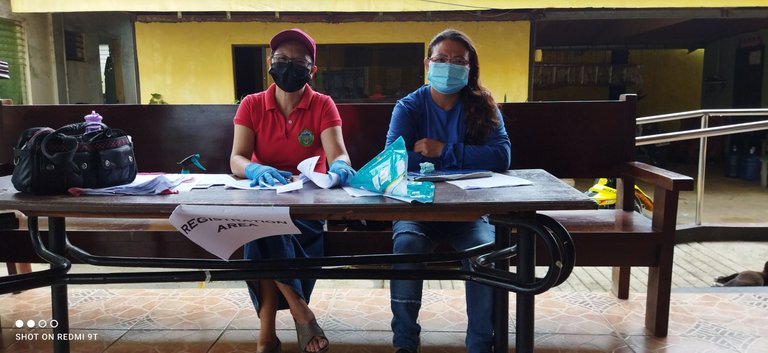 Our receiving personnel at the Barangay Hall were polite and accommodating when they explained about the vaccine and the products/brand available. The vaccine available is Sinovac and that of Aztra Zeneca. I was given the last shot of the Aztra Zeneca vaccine for the day. Each bottle is good for 9-10 persons hence the said vaccine should be the first to go to maintain its efficacy.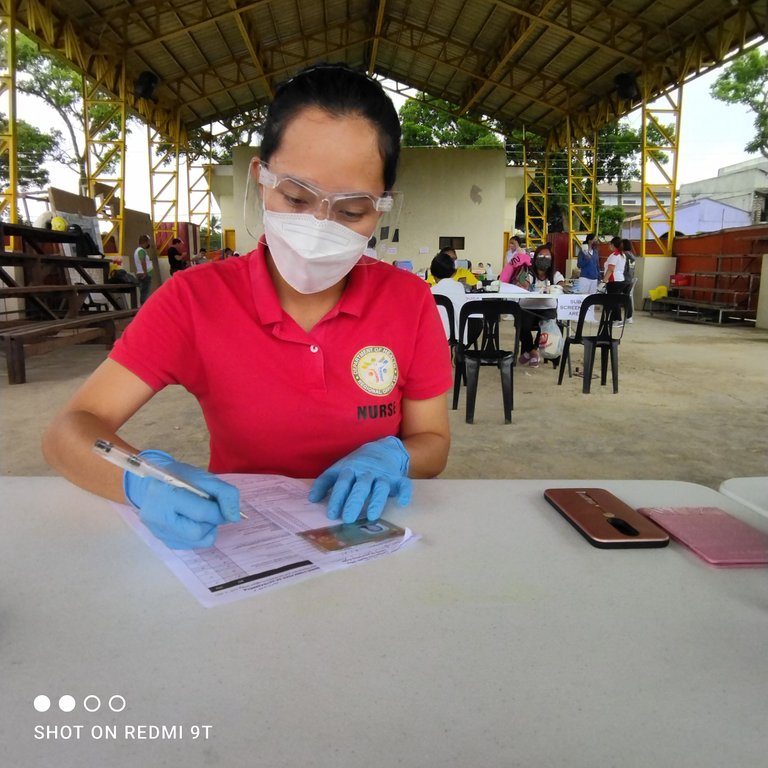 (Photo: An interview with our Frontliner with regard to our medical history before the vaccination took place.)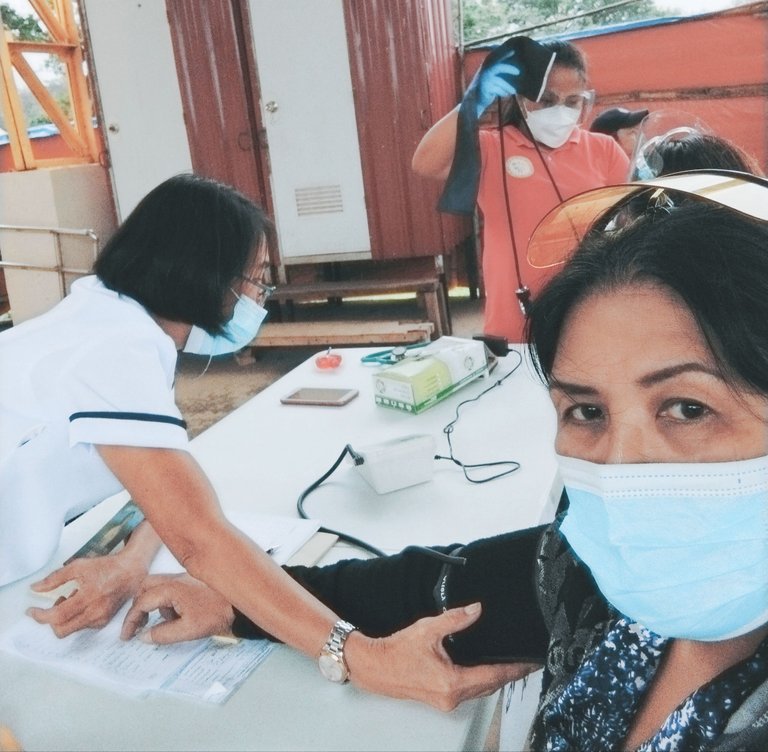 (Photo: They see to it that my blood pressure was normal.)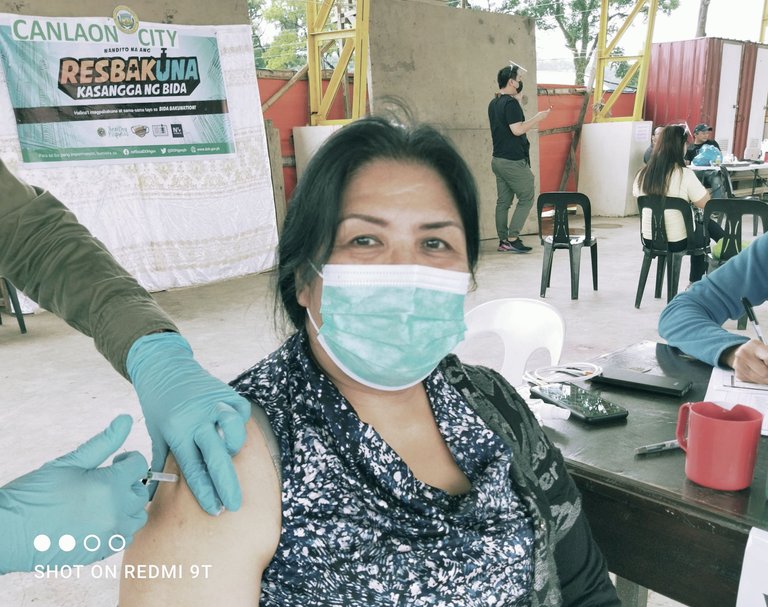 (Photo: My most awaited moment)
I was given a brief information on the possible effects after being vaccinated,re: muscle pains, fever, stomach discomfort, redness on the skin area. They explained that those are normal but we should take the initiative to inform them if the discomfort continues.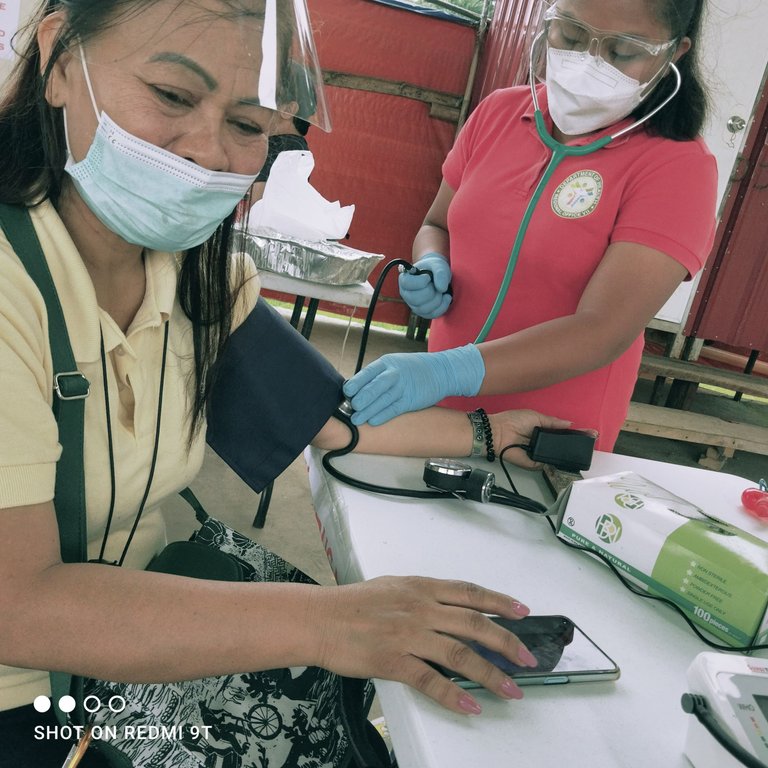 We were asked to stay for at least 30 minutes at the observation area for possible reactions. This lady's BP reached 180 which was not her normal temperature so she needed to stay longer.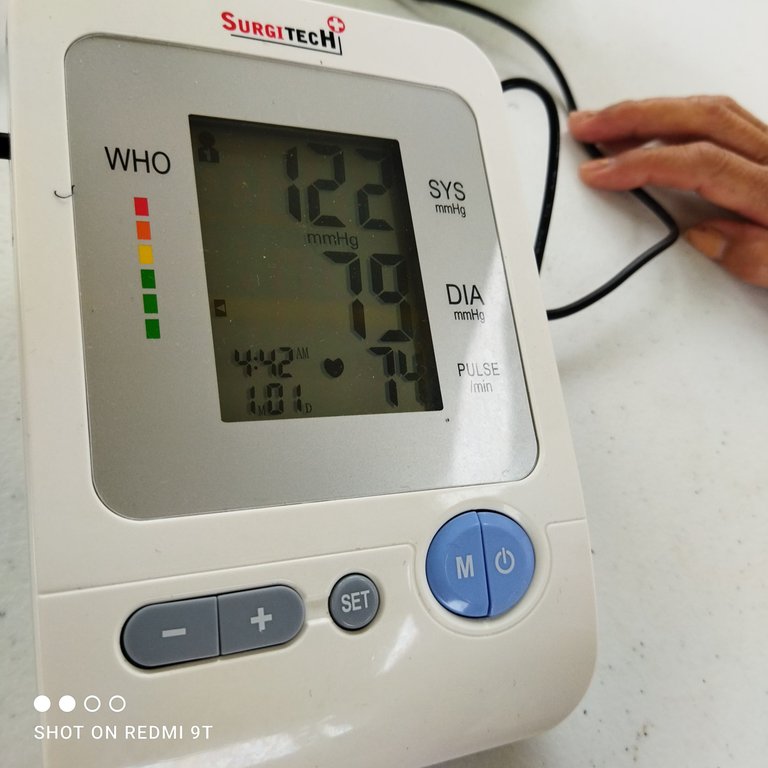 Mine is normal.Am tough! Lol!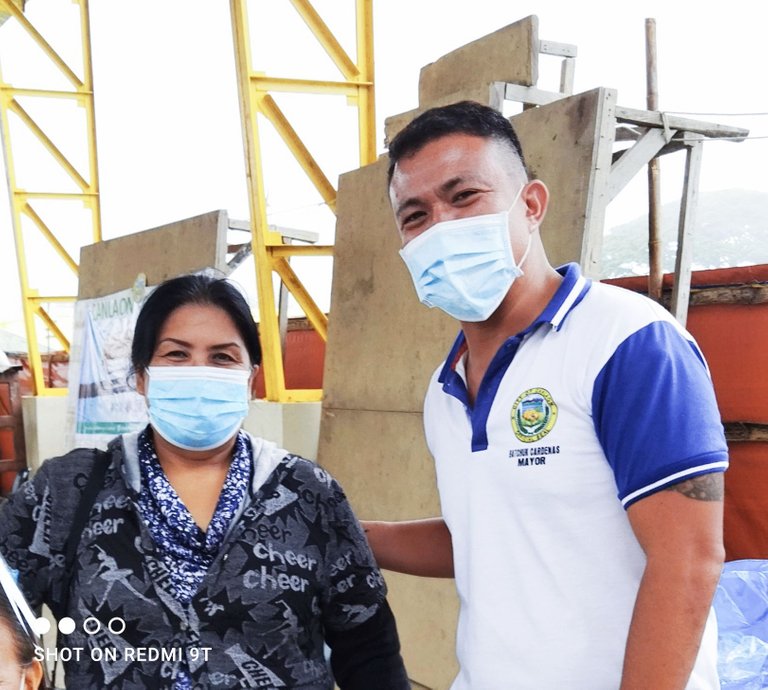 Before going out, I had a souvenir photo with our City Mayor, Jose Chubasco L. Cardenas.
Our next dose will be given a month after. The race is not over yet so extra precautions must be observed until everything is back to normal.
Thank you and May God be with us in our daily undertakings as we move on to the "new normal".
Till then,