Hispaliterario / Fantasía en la casa de las hormiga de mi jardin [ESP/ENG]
FANTASÍA EN LA CASA DE LAS HORMIGAS DE MI JARDIN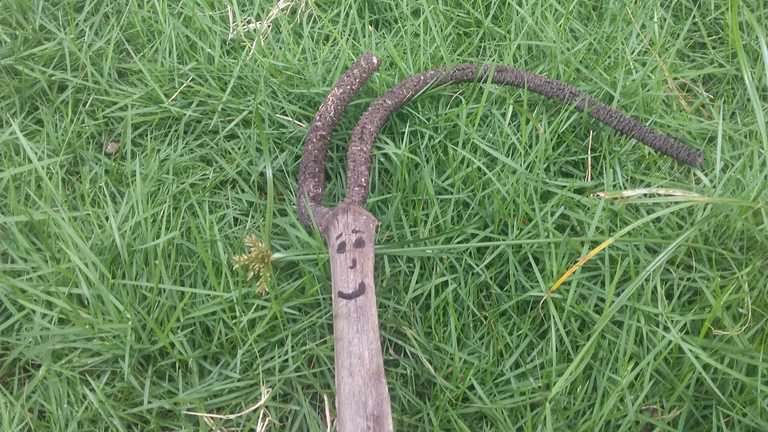 Imagen cortesía del concurso
En un jardín de la vida me puse observarlo detalladamente y noté que había un volcancito de tierra de eso que hacen las hormigas en dicho volcán salían cientos de hormigas, pude ver que todas se dirigían en fila en perfecta formación, fue tanta mi curiosidad, que me concentré tanto que entre en su mundo, en esa marcha me llama mucho la tensión que no perdían el ritmo siempre iban en perfecta formación, llegamos a un costado del jardín justo donde estaba un desagüe entramos en el desagüe yo esta impresionada por lo que estaba viviendo en ese mundo al entrar en el desagüe pude observar como un grupo de hormiga levantaba un pedazo de rama que estaba como tallada por la naturaleza con dos cachos deforme, a su vez tenía dibujado una cara con sus ojos y cejas que pareciera que nos estaba observando a cada uno, su boca bien delineada, una cara con sonrisa, cada momento que pasaba quedaba más admirada de lo que estaba viviendo en ese asombro mundo.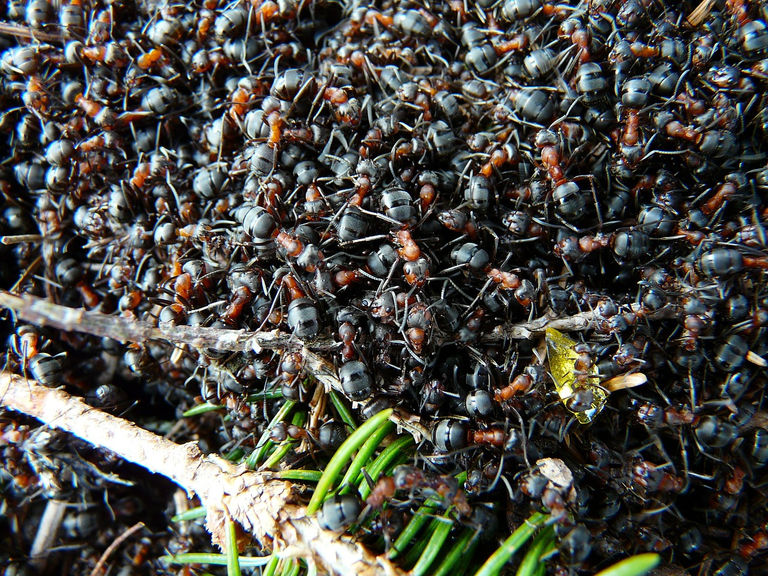 pixabay
Al entrar al desagüe observaba que levantaban aquel pedazo de rama las hormigas formaban grupos en promedio de cien hormigas y se iban colocando debajo de aquella rama tallada otras empujaban, así nos pusimos en marcha hasta lograr sacarla del desagüé el trozo de rama, nos dirigimos al volcán donde era la cueva de las hormigas, que estaba debajo de un árbol frondoso que tenía sombra hermosa, al llegar a la entrada de cueva me percate que trataban de meter la rama pero en realidad solo entro los cachos y giraron la rama quedando fuera la rama, note algo extraño en mí, hacía pregunta y podía entender lo que me decía mi primera pregunta fue porque si en el jardín habían tantas ramas trozo de madera fueron tan lejos a buscar esa justamente, me respondieron en el acto, diciéndome eso que tu llamas rama, será nuestro hogar ya se aproxima la temporada de lluvia y está hecha por el universo en un materia muy fuerte llamada materia de dios muy de ricas propiedades, resistente al agua, tiene colmenas por dentro, donde podemos vivir todas las hormiga y las que están por nacer de nuestra colmena, aparte de eso cuando se moja por completo es impermeable por dentro y comienza a crecer generando comida para todas las hormiga ya que como sabes nosotras las hormigas comemos madera de ese tipo , así sobrevivimos al holocausto de la lluvia.
Pude entender que estaba en su mundo en ese sueño maravilloso que me llevo traspasar barreras de fantasía hermosa.

English
In a garden of life I began to observe it in detail and I noticed that there was a little earth volcano that is what ants do. Hundreds of ants came out of said volcano, I could see that they were all heading in a line in perfect formation, my curiosity was so great that I concentrated so much that I entered their world, in that march the tension really caught me because they didn't lose their rhythm, they were always in perfect formation, we came to one side of the garden right where a drain was, we entered the drain, I was impressed by what was Living in that world, when I entered the drain, I could see how a group of ants raised a piece of branch that was as if carved by nature with two deformed pieces, in turn it had a face drawn with its eyes and eyebrows that seemed to be showing us Observing each one, her well-defined mouth, a face with a smile, each passing moment left her more admired than she was living in that amazing world.
Upon entering the drain, I observed that they were lifting that piece of branch, the ants formed groups of an average of one hundred ants and they were placing themselves under that branch, as others pushed, so we started until we managed to get the piece of branch out of the drain, we went to the volcano where the cave of the ants was, which was under a leafy tree that had a beautiful shade when I got to the entrance of the cave I realized that they were trying to insert the branch but in reality only the horns entered and they turned the branch, leaving the branch outside I noticed something strange in me, I was asking a question and I could understand what my first question was saying was because if there were so many branches in the garden, a piece of wood went so far to look for that one, they answered me immediately, telling me what you call a branch , it will be our home as the rainy season is approaching and it is made by the universe in a very strong matter called god matter with very rich properties, resistant to water, it has hives inside, where we can live all the ants and those who are to be born from our hive, apart from that when it gets completely wet it is waterproof inside and begins to grow generating food for all the ants since as you know we ants eat wood of that type, so we survive the rain holocaust.
I could understand that I was in his world in that wonderful dream that I have crossed barriers of beautiful fantasy
Formalmente hago la invitación a los amigos @lecumberre y @cetb2008 para que participen en este reto literario.
I formally invite friends @lecumberre and @maritravi to participate in this literary challenge.
Traductor utilizado Deepl. Contenido 100% original de @loredana72 // Translator used Deepl. 100% original content from @loredana72.

Gracias por visitar mi blog tu blog.
Thank you for visiting my blog your blog.
---
---