Today I broke one of my records in the game. This is the first time ever I having a huge winning streak like this. The reason for this is because I'm actually late to the party. I have not been able to play the game consistently for the past few days since the Hive launch. That is one of the reasons why you haven't seen a post from me about my splinterlands adventure in the past one week since Hive launch. I was lagging behind so much and that is when this winning streak happened. I never imagined that I would be able to win 31 games in a streak. I'm not even sure if I'm the only one with this huge winning streak record.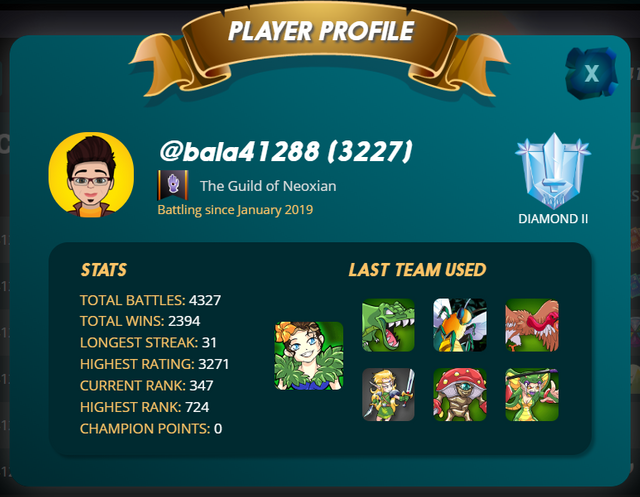 While playing multiple battles to continue to winning streak, there was still pressure. Some of the battles even made me feel that I might use the streak. But I have to say that it is definitely a miracle to be able to get such a huge winning streak. I'm pretty sure that I will not be able to break my own record again in the near future. When I reached 20 games in the streak, I really thought that it would end now but it still continued. I was so curious to continue the winning streak. I gradually reached 30 and also felt that I'm draining my Energy capture rate so much. I did not care much about ECR at this point in time and wanted to see how far I can go with the winning streak.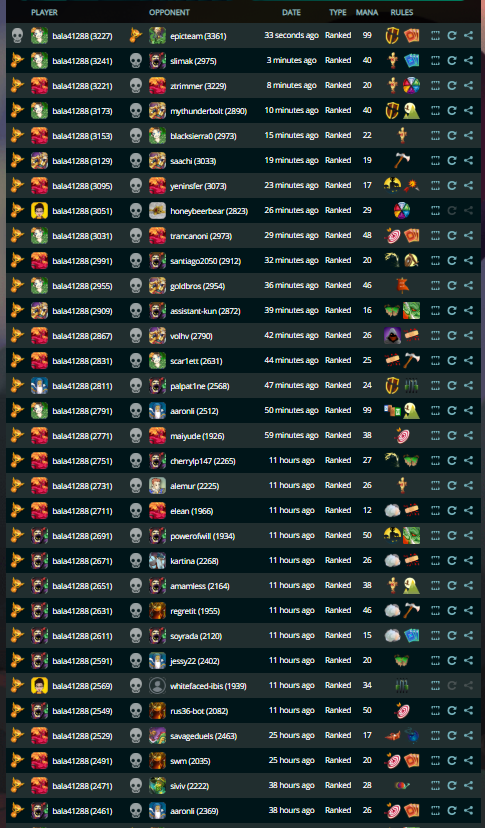 I started in the Gold II league when this started and reached the Gold I league in few games. You will not believe that with this winning streak I reached Diamond III first and then reached Diamond II league as well. I don't know if I would have reached even Diamond I league if I had continued this winning streak. I traveled through 3 leagues in this winning streak.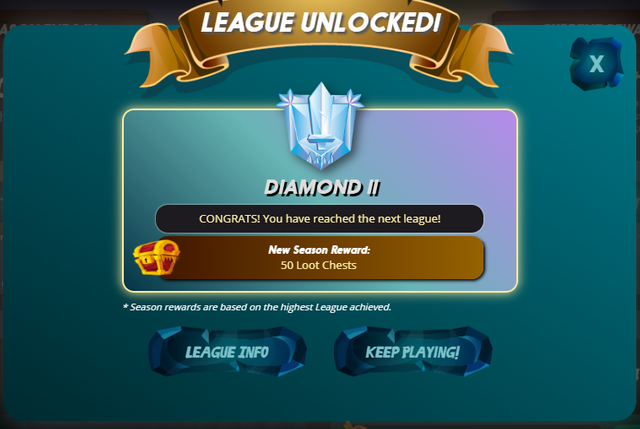 I find this as pure luck and nothing else. My winning streak finally ended when I was trying for 32nd number. I got an opponent who was way powerful than me. The streak ended there. Overall it was definitely a magical experience and I'm glad that I was able to catch up for this season by reaching my limit here. In the next 5 days, I'm not going to try very hard. I will just focus on completing the daily quest and grab the rewards.