I received 3 Conqueror Jaceks from Airdrop
Hi Splinterlands Fam,
I don't post too much nowadays but I wanted to share this thing that happened to me with you. I didn't receive many airdrops till now, just a Lira months ago. Today I was nearly going to sleep and just checking if the brawls are due. When I opened SPL I saw that the Conqueror Jacek airdrop is here.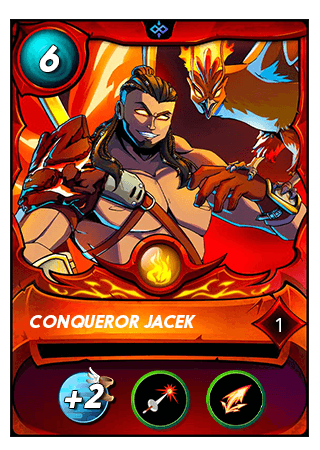 No big deal, I knew that I don't have a chance with my mere 226 packs bought 😜
Then I claimed my airdrop and guess what, I received 3 standard Jacek the Conquerors. Wow, that was a very nice feeling.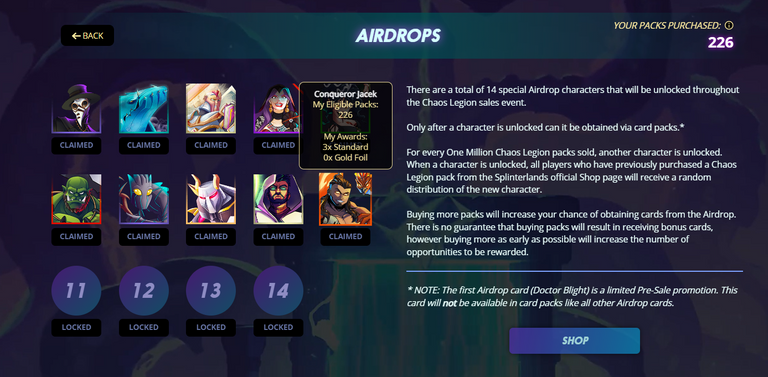 Then I started thinking what to do. I must confess that I previously drank 2/3 of a wine bottle, not that much drunk but still a little bit fizzy. I wanted to sell 2 of them and buy something. I sold them for $24.7 each and go directly buying.
I was wondering what to do; buy 15 packs maybe. Wait or buy some summoners, maybe a Lorna at last, or maybe buy 4 Mylors to have a level 2 Mylor. Then I saw Kraken, and I bought it.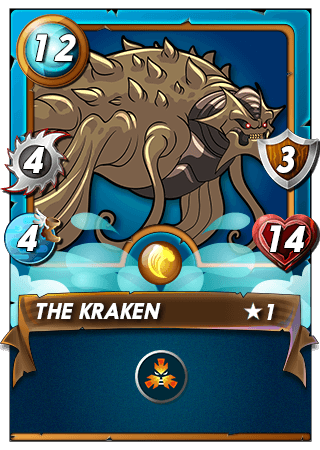 One reason is because I'm fizzy I thought that Kraken is a Beta 🤣 I bought it and jumped to @peakmonsters My cards tab, selected the beta, legendary filters and started refreshing. But no, it was not seen in the list. Frustrated, I realized what happened. Then I just selected water and legendary, and the lovely "REWARD" Kraken was there. Nevertheless, Kraken is a wonderful card and I finally have my hands on one of my dream cards.
See you later if my luck would be as good as this at the next airdrop.

Join Splinterlands, Play and Earn!
---
---