Hello Friends,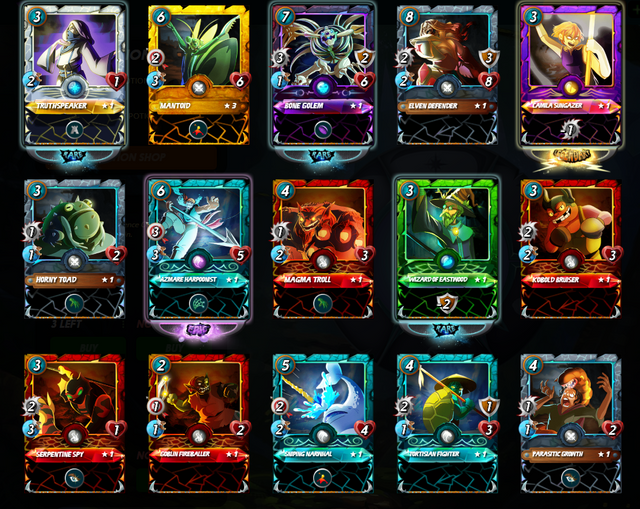 Off late, I am fortunate to get atleast a Legendary monster from 5 packs bundles I am purchasing.
But today, it was even better as I got a Legendary Camila Sungazer and few more notable cards from 3 packs I purchased from hive-engine!!!
Here are more details..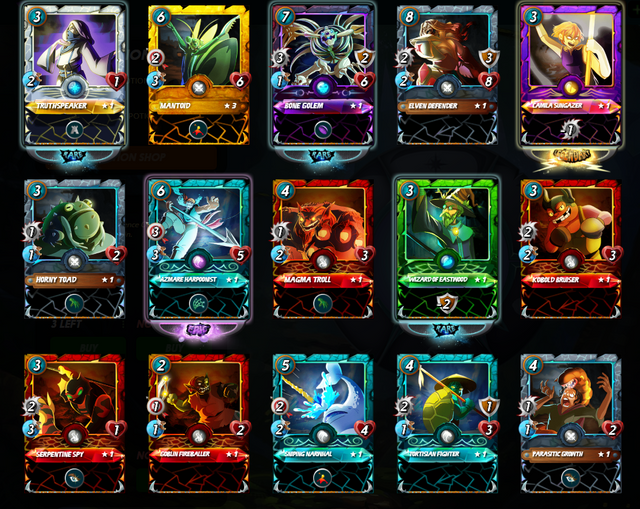 Yes, as you can see, the best card from the 3 packs I opened is a Legendary Summoner in Camila Sungazer which is worth $3 as per Splinterlands market price.
The next best card is another Summoner in Wizard of Eastwood although I have an Epic Azmare Harpoonist and a Gold Foiled Mantoid, but Waizard of Eastwood has better price than the 2 I mentioned.
It's just that the cards from the 3 packs includes all types of cards viz. Common, Rare, Epic, Legendary and even Gold Foiled!!!!
Well, I am sure most of you might already know this, hive-engine or even steem-engine sells packs(Alpha, Beta, ORB and Untamed) and Untamed packs are way cheaper compared to the packs we get to purchase on Splinterlands market. So, you can make use of that.
But it comes with a glitch, the packs we purchase on such websites doesn't count towards airdrops or maverick status or other benefits we may get from Splinterlands.

Daily Quest Rewards:
It was double delight for me as I even got a Legendary monster from my daily quest I completed today with Dragon Splinter.
Here are the chests details: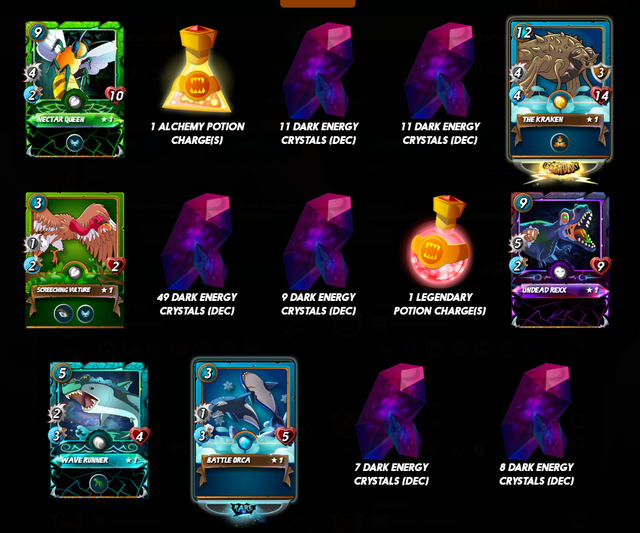 There you see that Legendary The Kraken as the best from those cards along with DEC and potions.
Nectar Queen is a common card I get almost every day and Screeching Vulture is another good to have monster.
That's all from me for today friends.
Wishing you all a Happy Sunday :)

Not yet signed up for Splinterlands?
You can join using my referral link: splinterlands.io and get some monsters from me :)
Also, try monstermarket.io if you haven't already for your steemmonsters cards and packs purchase and get instant cashback with every card purchase.

Thanks for the votes, comments and resteems.
I am a proud member and supporter of below communities:




Do you use eSteem?
eSteem is a Mobile📱& PC💻 app. for Steem with great features. Also, you get Incentives posting through eSteem apps.
eSteem Spotlight; eSteem provides rewards for it top users in Leader Board with most Posts, Comments and Highest Earners.
---