Finally!
After way to many matches yesterday in the evening and today I finally reached 3,437 points.
Diamond I, here I am!
18 matches were needed to be exact. Enough :)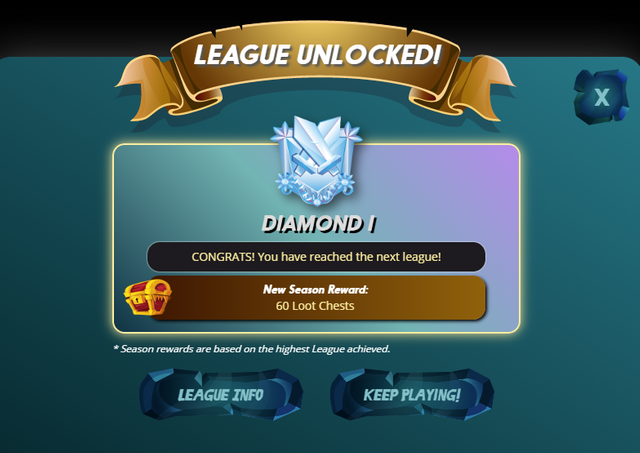 One hour and eleven minutes to the end of the season. No quest available. Time to go out for a family doggy walk.
When I return, sixty chests will be mine. With a huge loot, hopefully.

---
Better and better