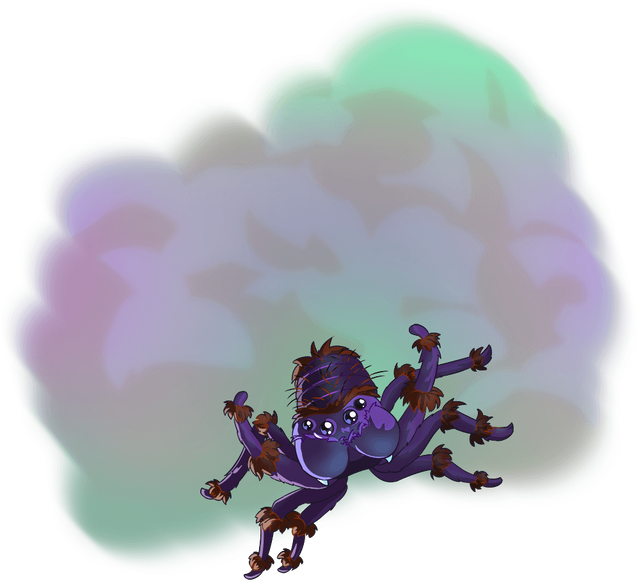 Every single week
@splinterlands
puts on a "Share Your Battle" challenge, and this week they ask to share a battle that uses Barking Spider! I don't use him much, so this challenge was the perfect opportunity to get him on action. It's range attack is kinda 💩- but it's health is pretty good! It has no abilities and is slow. No wonder I never really use it!

Here is my battle
http://m.splinterlands.io/#/battle/game/3e61e18bbba0a304866ede836bc213762480a3b7
https://steemmonsters.com/?p=battle&id=3e61e18bbba0a304866ede836bc213762480a3b7&ref=mcoinz79

Mana: 33
Rules: All monsters out have 4 or less Mana?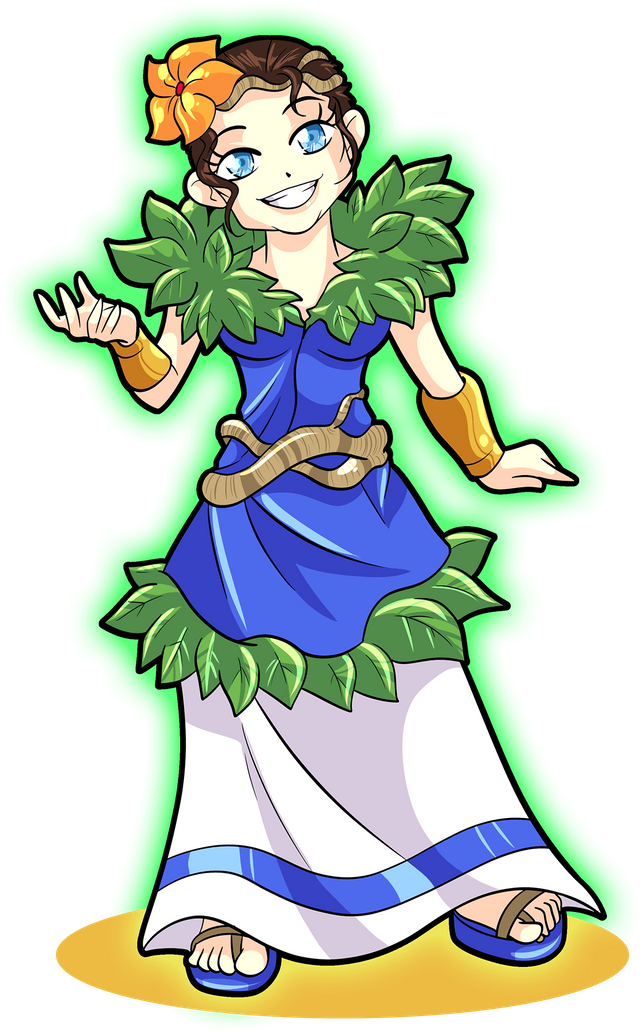 Barking Spider🕷 is a part of the Earth 🌍 splinter, so I chose Lyanna Natura to be my Summoner. She has an awesome summoner buff of +1 ❤️!
After the Magi of the Forest, Lyanna is the greatest summoner from Anumün. She has many powers in addition to summoning, including her ability to communicate clearly with animals. She is married to Aggrodius Lightbringer, and they live together in Draykh-Nahka with their two daughters, Kiara and Talia. Lyanna lives a busy and high-profile life, very different from her simple past on the Lyverian countryside.
Now, for my Monster lineup:
Goblin Thief lead the way with an awesome melee attack! His speed & Heath are all huge pluses with this card!
Screeching Vulture followed. The Opportunity ability allowed an attack from this position while the flying ability let him dodge some attack!
Magi Of The Forest followed in third position with a +3 Magic Attack! Along with a great health stat, this is always a great choice!

Wood Nymph was picked to fight in fourth, mainly for the Tank heal ability! ✨ Tank Heal Restores a portion of the Monster in the first position's health each round.

Goblin Sorcerer 🧙‍♂️ was chosen to fight in fifth because, frankly, I like bc all his stats!

Now for *Barking Spider * 🕷 I would never recommend using this card if you have another choice! LOL
My lineup proved victorious!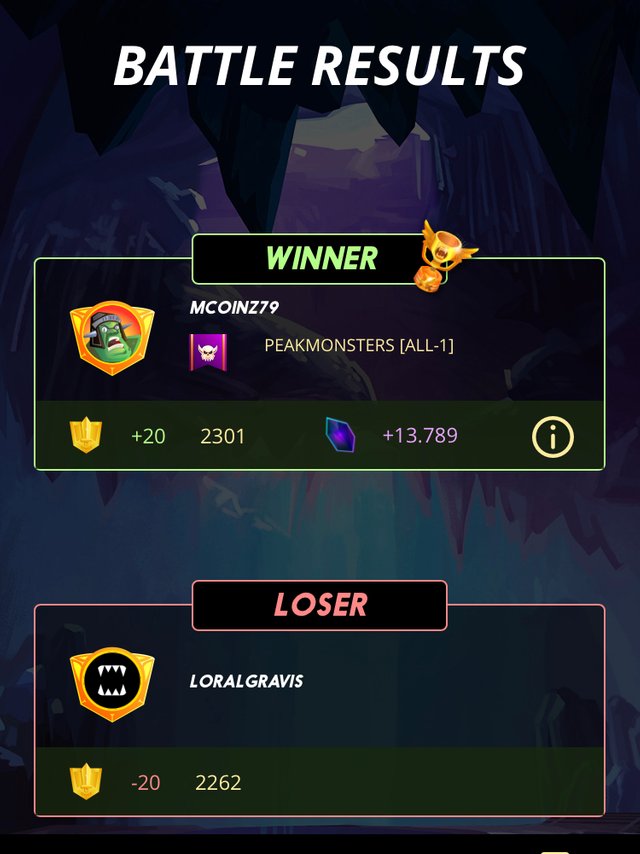 ⚔️⚔️⚔️⚔️⚔️
Not In The Game? Get In The Battle, HERE!
⚔️⚔️⚔️⚔️
Get The Best Crypto VISA Card, HERE! Earn Crypto and get $50!
🔥🔥🔥🔥🔥🔥🔥🔥🔥
Join Robinhood & Get a Free Stock!
🔥🔥🔥🔥🔥🔥🔥🔥🔥
Start Mining Pi On Your Mobile Phone! Join Here!