The People's Guild Presents: 100BCX Arkemis Giveaway!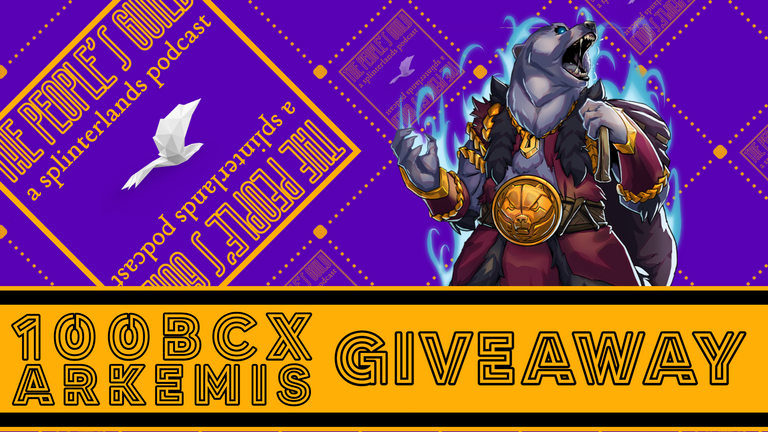 ---
Greetings, Splinterlands!
---
First and foremost, a huge thank you to you, the community, for the support you've continued to show us here at the People's Guild.
---
We have a blast doing what we're doing and talking to the many great folks from throughout the Splinterlands universe, and the support and encouragement that we've received since we started this thing has exceeded our wildest expectations.
That said, we've just surpassed 100 subscribers over on our YouTube channel and we're quickly approaching 250 on Twitter.
---
And it's Time to Celebrate!
---
We're proud to announce our first giveaway of the season, and its a big one!
We've got a ton of the instant legend & sign of the times' card, Arkemis the bear, to give away to our incredible @splinterlands community.
With that in mind, the first of our giveaways: a fun fact.
Did you know a group of bears is called a sleuth?
If not, ya do now.
And that's precisely what we'll be giving away as part of this celebration: a whole sleuth of Arkemis the bear cards!
We'll be giving away 100BCX of Arkemis the bear - 99RF and 1GF - to members of our community.
---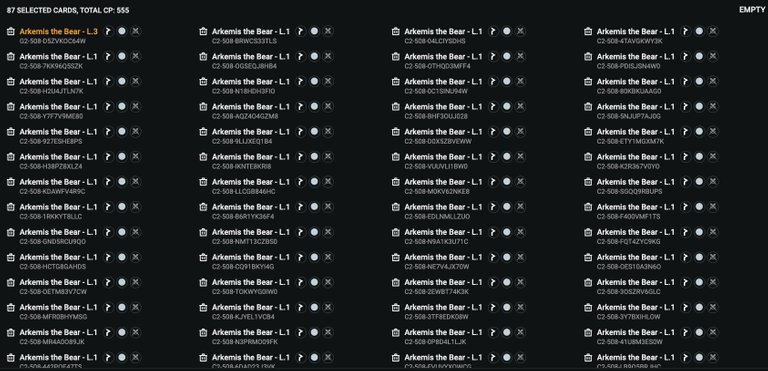 ---
The Details
---
We will be giving away a grand total of:
1 GF Arkemis the Bear
99 RF Arkemis the Bear
There are a few methods to create an entry for a copy of Arkemis and we will allow up to 3 submissions per IGN.
We will accept entries across the following platforms:
Follow us over at our Twitter account

Give the official giveaway tweet 1.) a like and 2.) a retweet

Leave a comment on the official giveaway tweet with your IGN

Have a chance to win a bear
Follow us here on our Peakd account

Give the official Peakd post (this post) 1.) a like and 2.) a reblog

Leave a comment on the official Peakd post (also this post) with your IGN

Have a chance to win a bear
---
More Details
---
We will run the contest for the better part of the next 2 weeks, closing submissions at 12 noon UTC January 20th
Hopefully we have a ton of entries from you beautiful people - meaning we are hoping that it will take some time to compile our list of submissions & to create our wheel of fortune, but we will plan to have results & winners defined by the end of the following weekend.
---
Good luck to everyone! Happy Arkemis hunting!
---
Check Out Our Episodes
---
We are available anywhere you get your podcasts, but here are some quick links:
If you've not heard of it, @Aureal is a crypto-enabled decentralized podcast platform built on hive blockchain that rewards you for your content
(Unsupported https://open.spotify.com/embed/show/1FwT0BtYLGnqKBFwyrRzL5?utm_source=generator)
---
---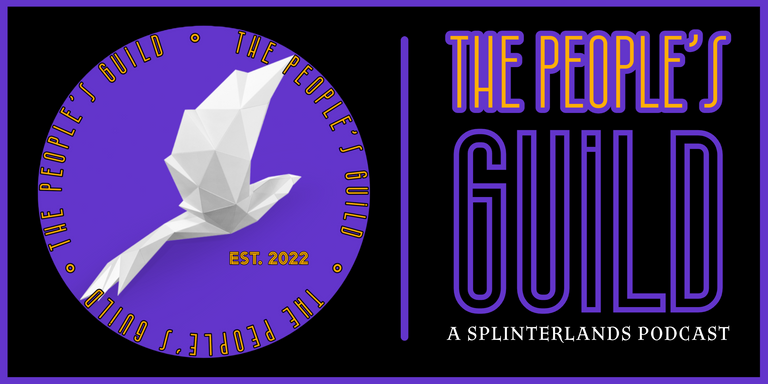 Welcome to the People's Guild
We are @thewascalwabbits & @bjangles and we're pleased to present to you another episode of the People's Guild: A Splinterlands Podcast
We are always looking to hear personal journeys through Splinterlands. If you'd be keen to hop on the show and share yours with us, drop us a line and we'd love to have you on! Leave us a comment below or reach out to us via Twitter.
---
We drop new episodes every Thursday UTC, so don't forget to subscribe to the show wherever you get your podcasts!
---
Join us in our Splinterlands journey by creating your own battle mage!
---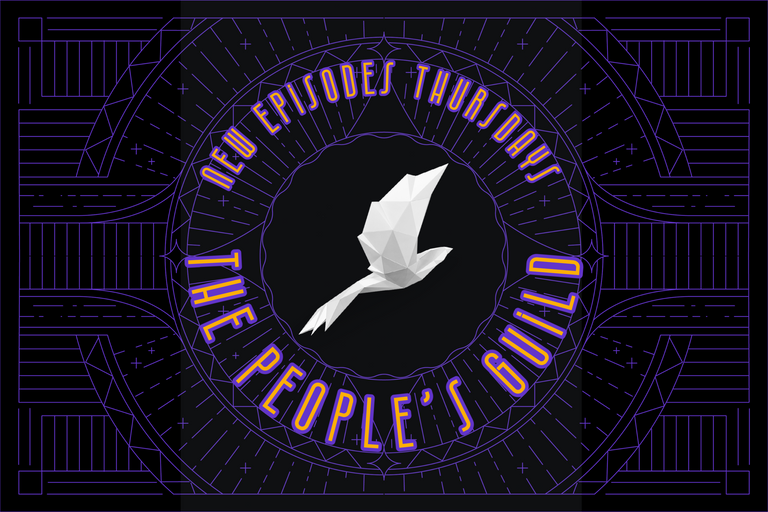 ---
---
---