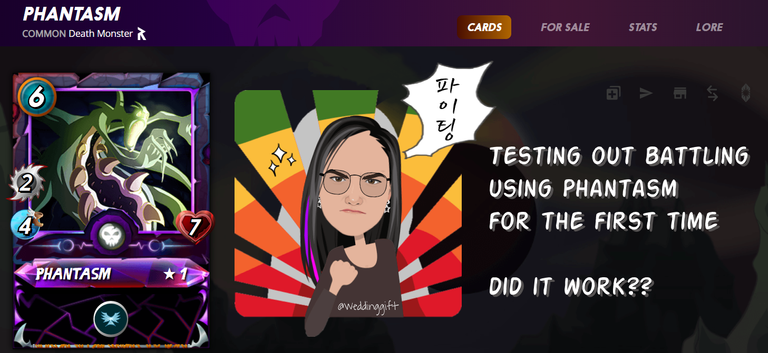 Hey everyone!
So sorry I haven't been sharing my Splinterlands updates lately. Been really busy with work but today, thanks to @a-secondchance's generous offer, I had some me time (that I so needed) to just chillax with some battles!
---

And what better to catch up with - DRAGON SPLINTER??
---
This is actually the second time that I encountered Dragon splinter challenge, which I hardly encounter, but with the help of a handicap-aid card, I was able to battle with the right set of cards for the right occasion.
Particularly, using the Untamed Phantasm for the very first time.

And blessed-ly, won too!
I personally am not certain whether I ever got a chance to use a high card with with a flying ability to tank a battle, but this round, I was blessed enough because of a special criteria, this card was put up to the test.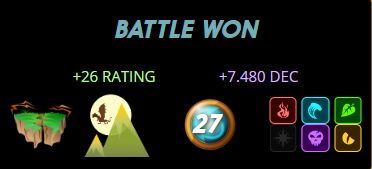 Compared to the Undead Rexx, this is particularly handy if there is an earthquake challenge at hand. This is something even the mighty Rexx can't handle if its the tank card.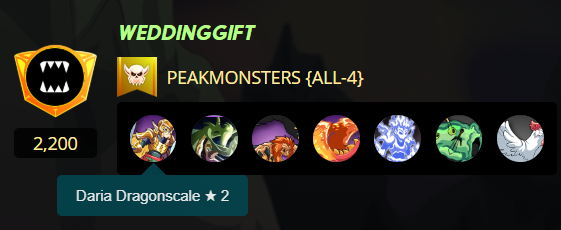 With Daria as a level 2 card teamed with all available flying meelee at the front with the +1 damage for meelees the rest was history even though I only had 4 workable cards.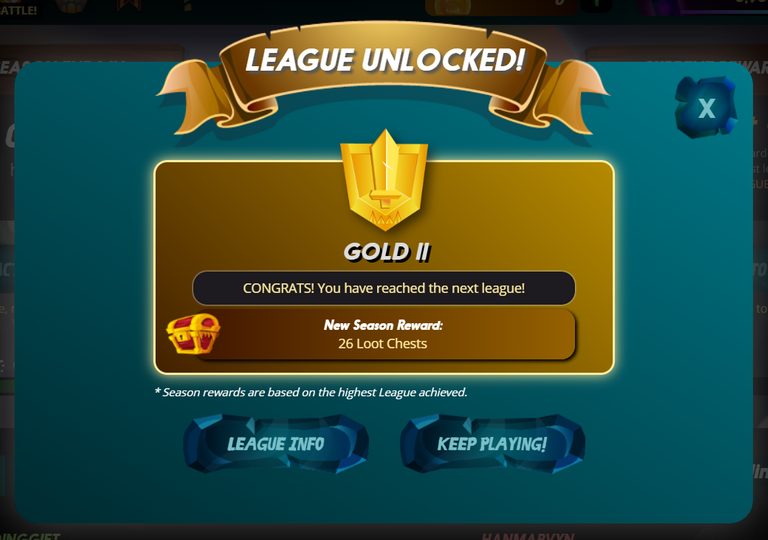 And this landed me into the Gold II league which is pretty hard to stay on if the opponents I meet are usually Diamond rankings. But I think with 3 more days to the end, I think the stronger ones would have been way up front battling and killing off each other while this little old me walks like a turtle behind. haha.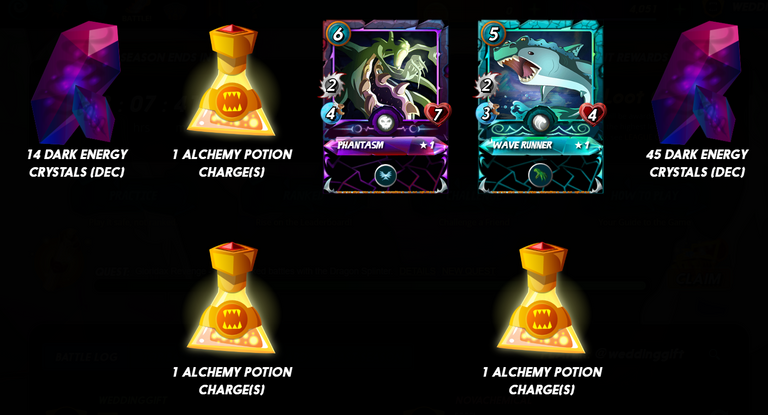 Fortunately, the reward wasn't too bad, I got myself another Phantasm; unfortunately I will need another 3 more just to level it up. That probably will have to wait since my won DEC are all reserved, accumulated to obtain my first Water Splinter card for myself later.

And YES! FINALLY! I saved enough for one! I think DEC value increased because I remembered that it cost much more for DEC for the same price before.
HOORAY FOR A STRONGER DEC VALUE TODAY!
At least for me. ha ha...