In my End-of-Season Rewards, I get 2 legendary cards.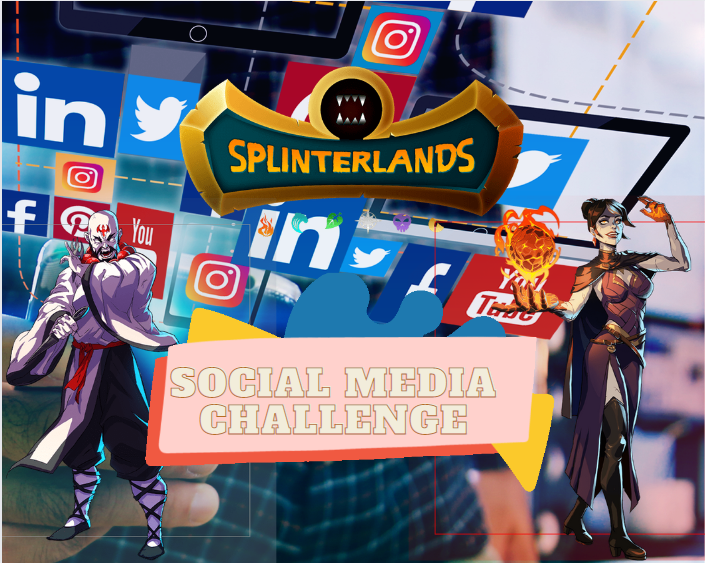 looking over my airdrop While hoping less pucrchased packs, that I might have a GRANDMASTER RATHE, I was unsuccessful. It's alright however since the packs I buy don't guarantee an airdrop; it's just chance. Better luck the next time.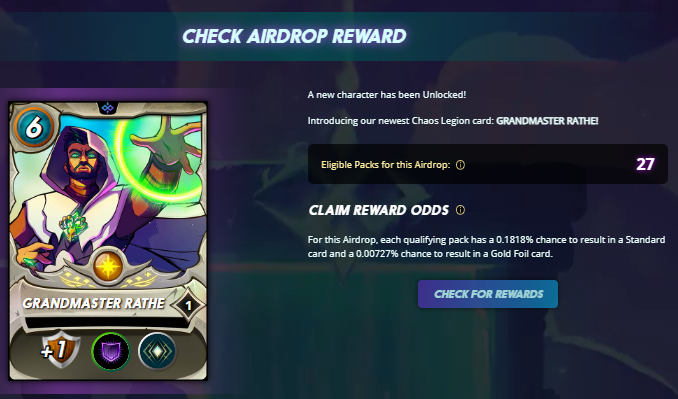 I did my best to collect more chest when I reached diamond league, so I would have lots of interesting chests to open.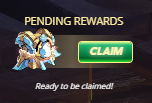 I'm overjoyed to have received two legendary cards in my End of Season chest. I wanted a gold legendary card, but even so, I'm glad to get two new ones that will be useful to me in ranked games using the MODERN FORMAT.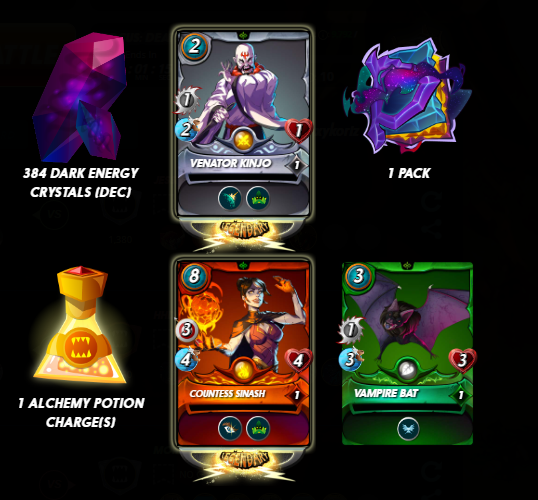 there is the reward card i received when i open my PACKS form my EOS rewards.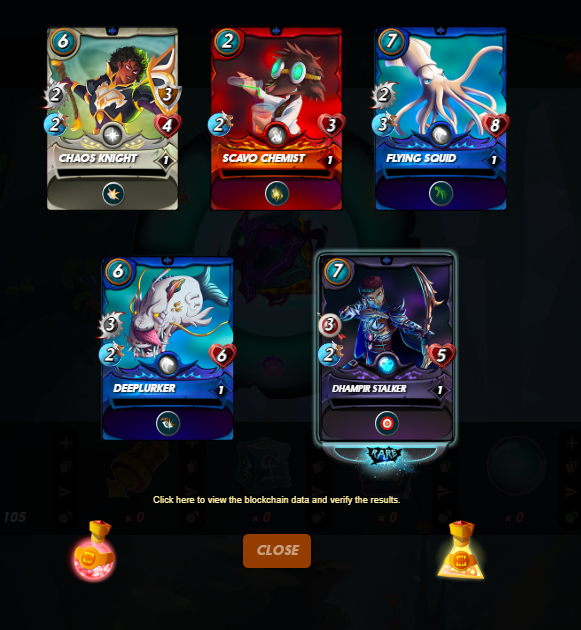 I quickly recorded me unlocking a rewards chest.



I also received 3600 DEC and 10512 Dark Energy Crystal. it was all worthwhile to work hard and prevail in my last season battle.

One interesting fight that i encounter in fighting against in GOLD division is this battle highlighting the power of my HARKLAW
Battle Link : Harklaw Combo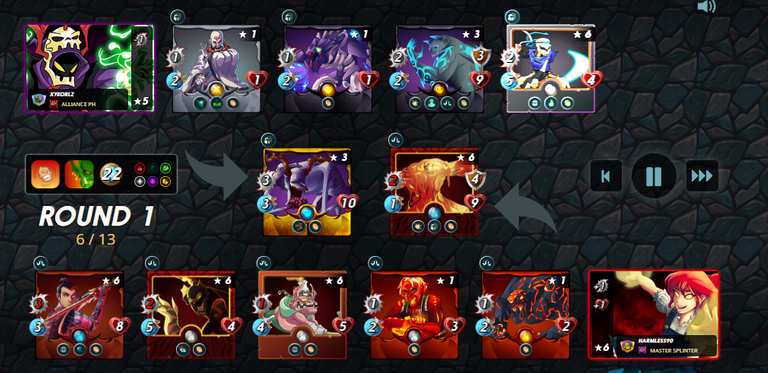 Tarsa is quite strong thanks to her potent buffs to damage and health, but I was able to break his combo by using Harklaw and Zintar Mortalis to lessen the attack damage, making Tarsa helpless as my Harklaw overpowered them and as they hit my Harklow it could not be damaged due to the shield he had. It was a great and entertaining combo to watch, and I think it might be helpful for new players and situations where melee combat is the only option.

Golem Chain Star of the game, I was sure I was going to lose in this match, but he managed to prevail despite having only one life because of how powerful his card is.
Battle Link : Chain Golem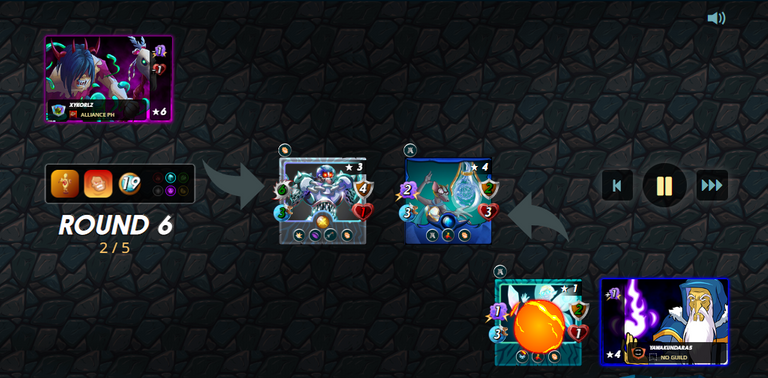 I was able to hard counter his storm alric combination, but it was an amazing battle since I really though I was going to lose until I used my void talents to pull through.


Join the game with my referral link: https://splinterlands.com?ref=xykorlz
if you like my content please follow me for more 🤗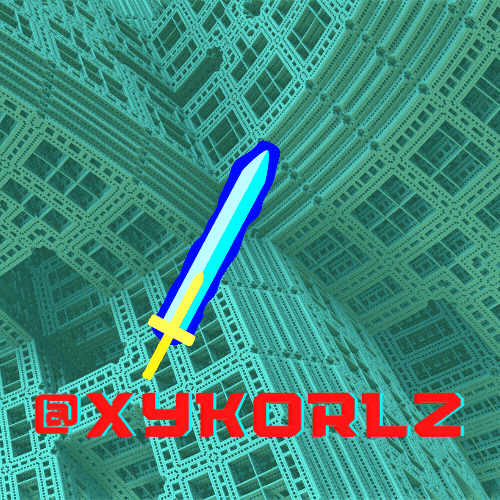 ---
---