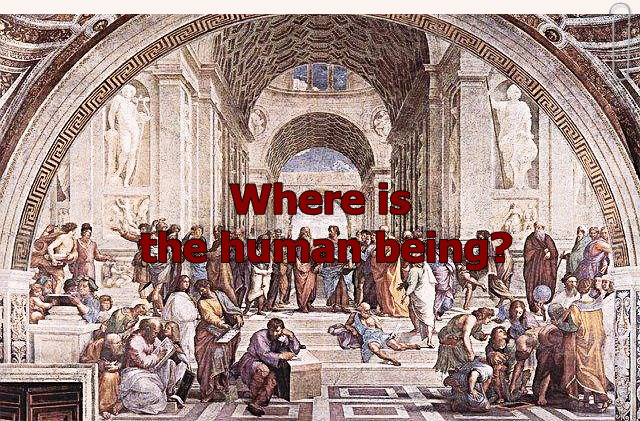 Hace días que vengo escuchando noticias lamentables sobre hechos de xenofobia hacia venezolanos, pero también de algunos de estos contra los que ellos han considerado erróneamente sus adversarios, total que parece haberse desatado una especie de guerra.
Esto me hizo plantearme la siguiente pregunta filosófica: ¿Dónde está nuestra humanidad? Es decir, ¿Qué nos define como personas y nos diferencia de cualquier otro ser creado?
La importancia de este tipo de cuestionamiento está en que si no nos comprendemos a nosotros mismos, no podremos demarcar los límites de nuestro actuar, ya que como reza una premisa "El obrar sigue al ser", por lo tanto, nuestras acciones deberían estar alineadas con lo que somos.
For days I have been hearing regrettable news about xenophobia towards Venezuelans, but also from some of them against those, they have mistakenly considered their adversaries, so much so that a kind of war seems to have been unleashed.
This made me ask myself the following philosophical question: Where is our humanity? That is, what defines us as people and differentiates us from any other created being?
The importance of this type of questioning lies in the fact that if we do not understand ourselves, we will not be able to demarcate the limits of our actions, since, as a premise says "acting follows being", therefore, our actions should be aligned with what we are.


Muchos han sido los intentos, a lo largo de la historia de la humanidad, que han buscado dar una definición sobre el ser humano, desde Aristóteles que decía que somos animales racionales hasta los más modernos, como Maurice Blondel, que afirmaba que ante todo somos seres de acción.
Al respecto, mi posición es que todos estos intentos son válidos y que no se excluyen unos a otros, que lo importante es que la mayoría de ellos apuntan a lo mismo: reconocer que el ser humano es un ser especial y particular, y que, por eso, lo más importante es respetar su dignidad y eso es lo que aquí quiero resaltar, lo que nos define son todas las dimensiones grandiosas que enriquecen nuestro ser: razón, libertad, voluntad, emociones, valores, etc.
La humanidad cuenta con un gran desarrollo en varios aspectos: económico, social, político, tecnológico, etc., pero al nivel de nuestro ser me cuestiono, ¿Seguimos siendo humanos? , pues, a veces me consigo con actos que no tienen ni lo más mínimo de humanidad.
There have been many attempts, throughout the history of mankind, that have sought to give a definition of the human being, from Aristotle who said that we are rational animals to the most modern, such as Maurice Blondel, who stated that above all we are beings of action.
In this regard, my position is that all these attempts are valid and that they do not exclude each other, that the important thing is that most of them point to the same thing: to recognize that the human being is a special and particular being, and that, therefore, the most important thing is to respect his dignity and that is what I want to emphasize here, what defines us are all the great dimensions that enrich our being: reason, freedom, will, emotions, values, etc.
Humanity has a great development in several aspects: economic, social, political, technological, etc., but at the level of our being, I question myself: Are we still human? Sometimes I am confronted with acts that do not have the least bit of humanity in them.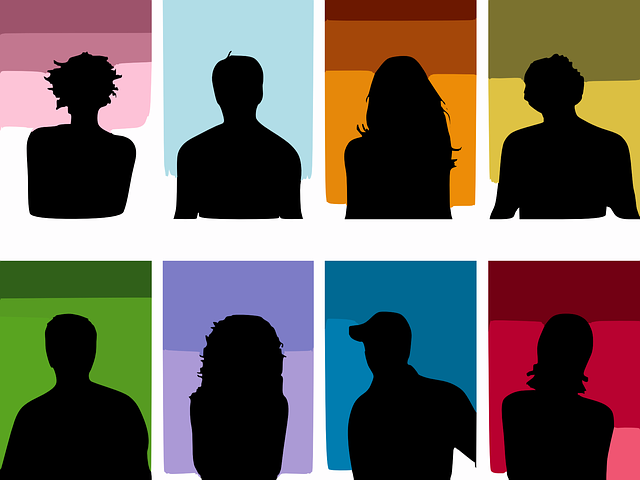 Source


No perdamos nuestra humanidad, es decir, esos valores que nos dignifican: respeto, tolerancia, solidaridad, etc.
Si no hacemos un esfuerzo en esto, en nada nos distinguiríamos de los animales, por ejemplo; incluso podríamos ser capaces de hacer cosas peores.
Llevemos humanidad dónde haga falta, pues, si bien hay un gran avance en muchos campos, es necesario impregnarlos de humanismo.
Éste es un esfuerzo que personalmente yo estoy haciendo dentro de la blockchain, pues, ante todo estamos nosotros mismos como seres humanos que manejamos estas nuevas tecnologías, y si queremos que estas realmente sean diferentes a todo lo que hemos vivido hasta entonces, hagamos que prevalezca lo humano, por ejemplo, haciendo que resalte su positivo impacto social.
Let us not lose our humanity, that is to say, those values that dignify us: respect, tolerance, solidarity, etc.
If we do not make an effort in this, we would not distinguish ourselves from animals, for example; we might even be capable of doing worse things.
Let us bring humanity where it is needed, because, although there is great progress in many fields, it is necessary to impregnate them with humanism.
This is an effort that I personally am making within the blockchain, because, above all, we are ourselves as human beings who handle these new technologies, and if we really want them to be different from everything we have lived until then, let's make the human prevail, for example, by highlighting their positive social impact.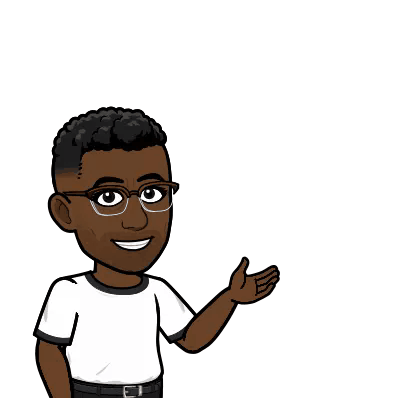 Muchas gracias por haberme acompañado en la lectura de este post, espero tus comentarios y que nos podamos volver a encontrar en una próxima publicación, hasta luego.
Thank you very much for having accompanied me in the reading of this post, wishing you always the best and that we can meet again in a next publication, I say goodbye, see you later.


---
---
Traducido conwww.DeepL.com/Translator || Translated with www.DeepL.com/Translator
---

---

---