Tomates verdes sin freir; distancia de menos a más, macro en la primera imagen y luz natural; plano sin retoques en la segunda y difuminado a los laterales en la tercera.
Green tomatoes, not fried; distance from less to more, macro in the first image and natural light; shot without retouching in the second and blurred to the sides in the third.
---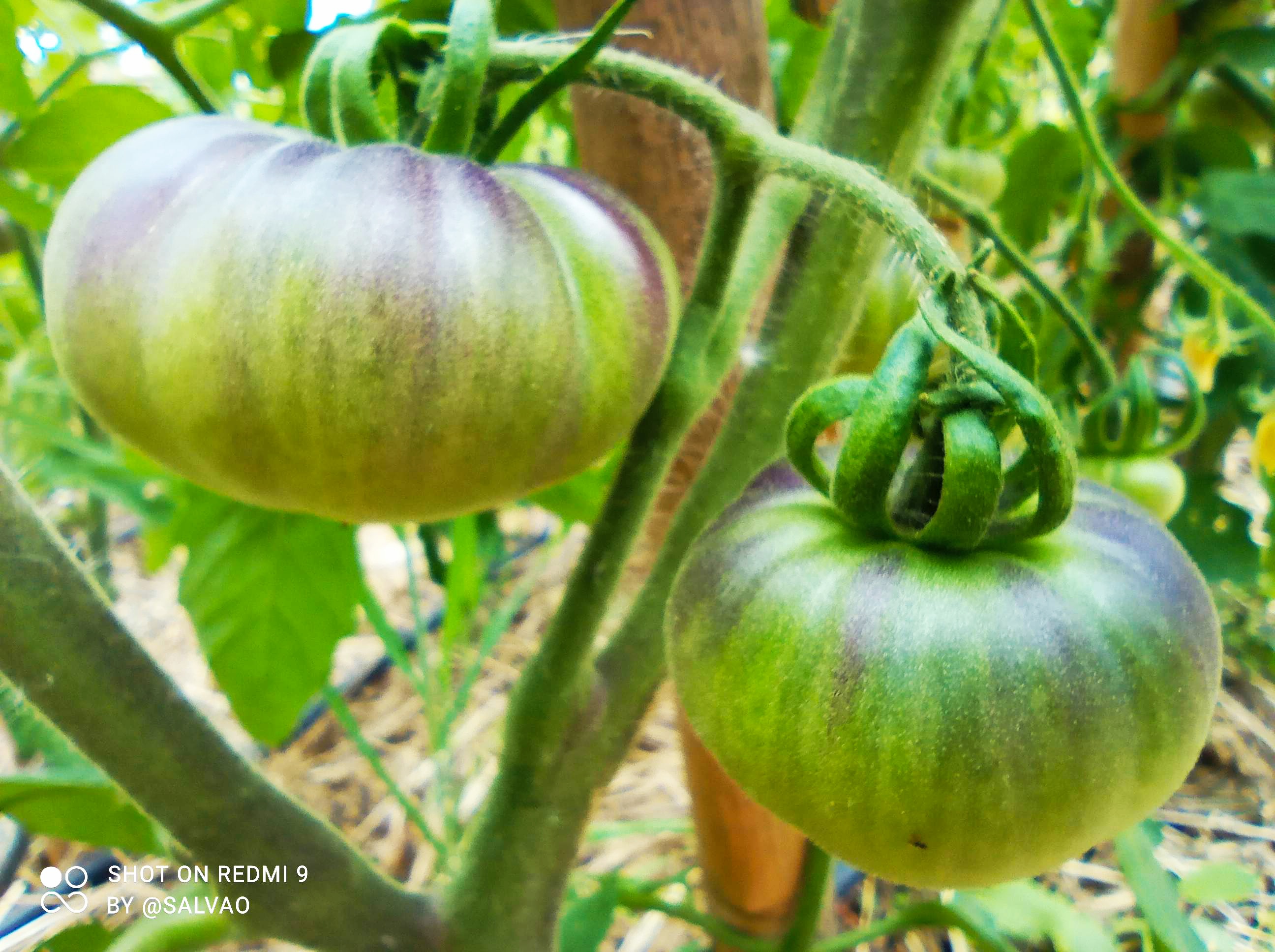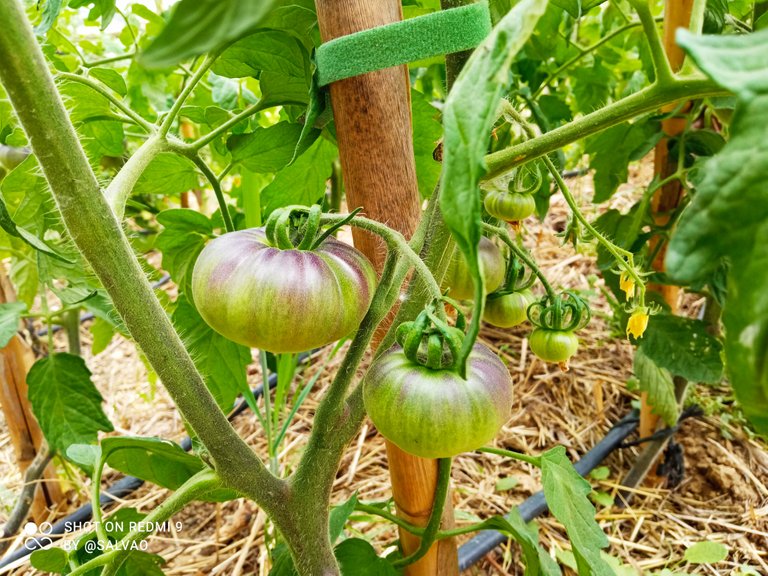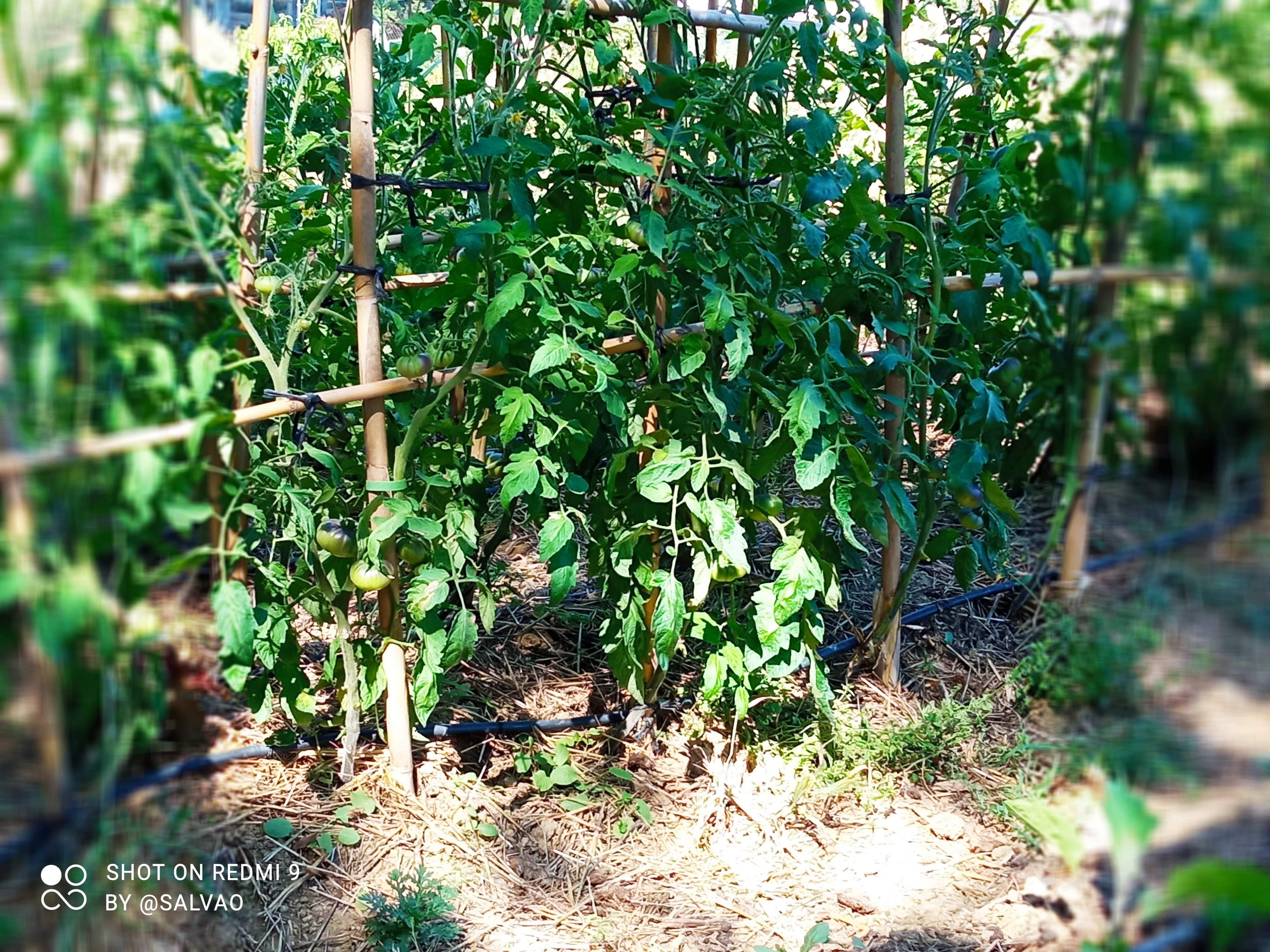 ---
Bueno ya van cogiendo color los tomates del huerto familiar. Tenemos de varios tipos, rosados, de pera y lo cierto es que no sé cuáles más porque me lío aún un poco con las variedades. Pero bueno, ahí lo iremos disfrutando este verano. De hecho, ya nos hemos desayunado algunos con aceite de oliva, ajo crudo picado y aguacate. ¡Qué bien se está en el campo y al aire libre!
Well, the tomatoes in the family garden are starting to take colour. We have several types, rosé, pear and the truth is that I don't know which ones because I'm still a bit confused with the varieties. But well, we'll be enjoying them this summer. In fact, we've already had some for breakfast with olive oil, chopped raw garlic and avocado. It's great to be outdoors in the countryside!