Mi pequeño naranjo; mismo plano con tamaño duplicado en la primera imagen, filtro "dorados" con aspecto de envejecimiento.
My little orange tree; same shot with duplicate size in the first image, "golden" filter with an aged look.
---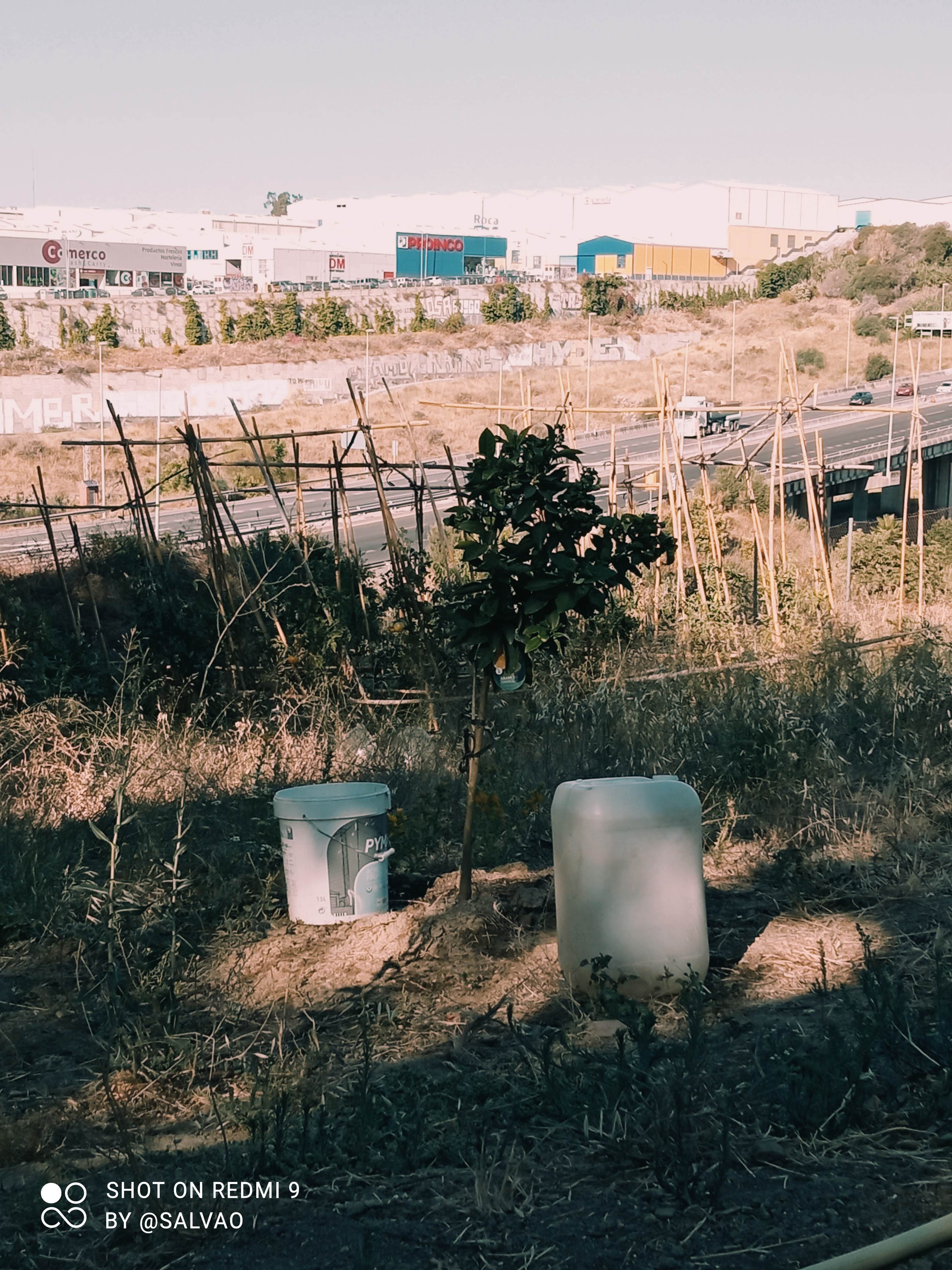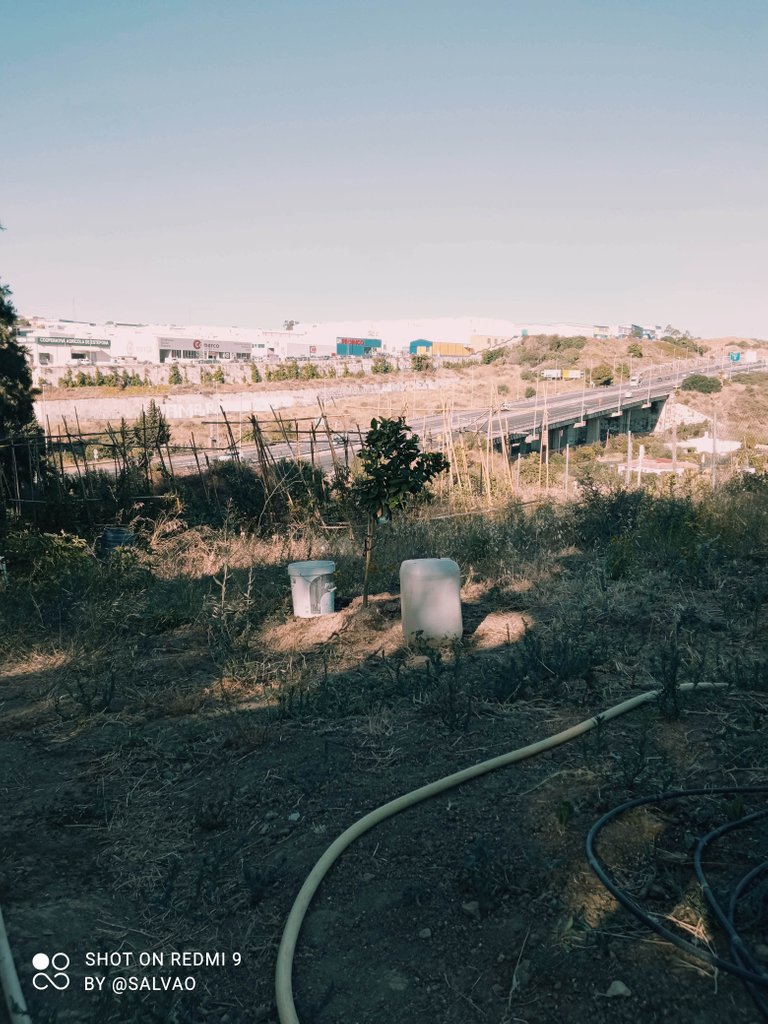 ---
Este es uno de los dos pequeños árboles de naranjas que adquirí en un vivero y sembré en la parcela familiar el otoño pasado. Aún es pequeñito y no da naranjas, quizá el año que viene. He tenido un problema de plaga de pulgones y orugas que no dejaba crecer el árbol. Las hojas nuevas se arrugaban al poco de nacer y las ramitas tomaban un aspecto como de "quemado". Lo he conseguido combatir con un producto fitosanitario específico, no sólo en estos dos árboles, si no también en otros naranjos, mandarinos y limoneros más antiguos. Plaga de cítricos... poco a poco van teniendo mejor aspecto.
This is one of the two small orange trees I bought from a greenhouse and planted in the family plot last autumn. It is still small and does not give any oranges, maybe next year. I have had a problem with aphids and caterpillars that prevented the tree from growing. The new leaves shrivelled as soon as they were born and the twigs looked "burnt". I have managed to combat it with a specific phytosanitary product, not only on these two trees, but also on other older orange, mandarin and lemon trees. Citrus pest... little by little they are looking better.