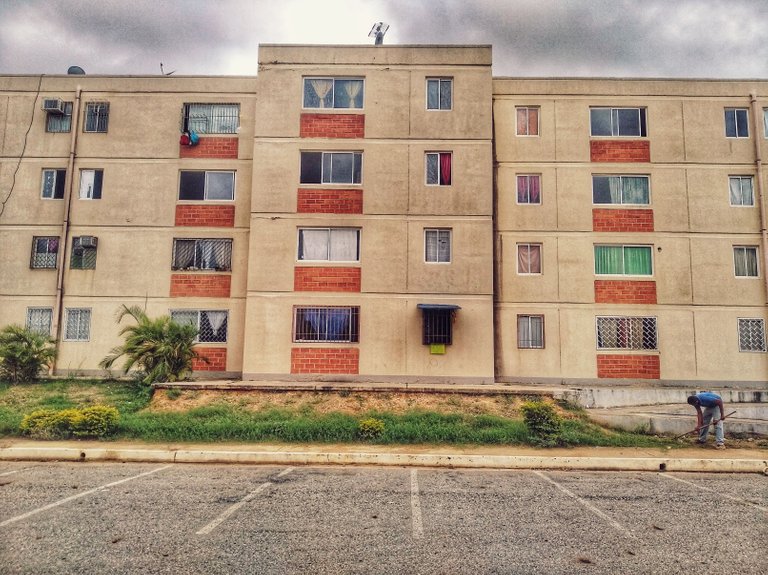 Hasta ahora mi socio y yo hemos trabajado a puerta cerrada atendiendo solo a los clientes que realizan sus pedidos con anticipación y con esto gozan del beneficio de tener sus panes recién salidos del horno en las puertas de sus casas luego de que alguno de nosotros se los haga llegar. Ahora mismo hemos realizado una pausa para recomprar la materia prima y buscar expandir las opciones de distribución de la mercancía.
En este orden de ideas, el día de ayer decidimos abrir una ventana de nuestra panadería al público, para los que no saben nuestra base de operaciones está ubicada dentro del apartamento de mi compañero Steven (próximamente en Hive), por tanto habilitamos una de las habitaciones para en lo más breve posible atender a la clientela habitual y a los que se irán sumando en el futuro cercano.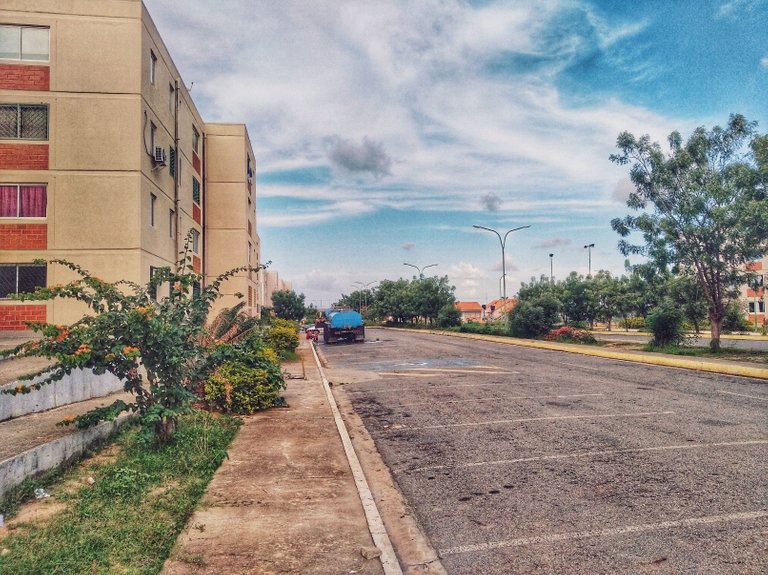 ¡Cuando se quiere hacer las cosas bien, es necesario trabajar en cada detalle para ir puliendo el producto final!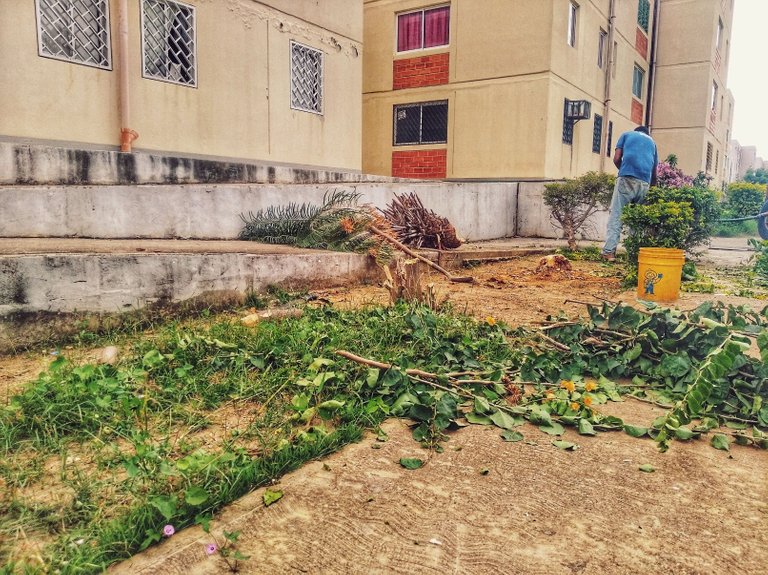 Luego de colocar la sombrilla en la ventana que servirá para contactar con el público "face to face", nos dimos cuenta que la jardinera que hace frente de ese lado de la torre estaba un poco en el olvido. Desde hace un buen tiempo no se realiza una actividad de mantenimiento, ni de limpieza, lo cual no deja la mejor impresión si se debe transitar por medio de la hierba, arbustos y escombros para poder llegar a un sitio donde se despacha mercancía para el consumo humano.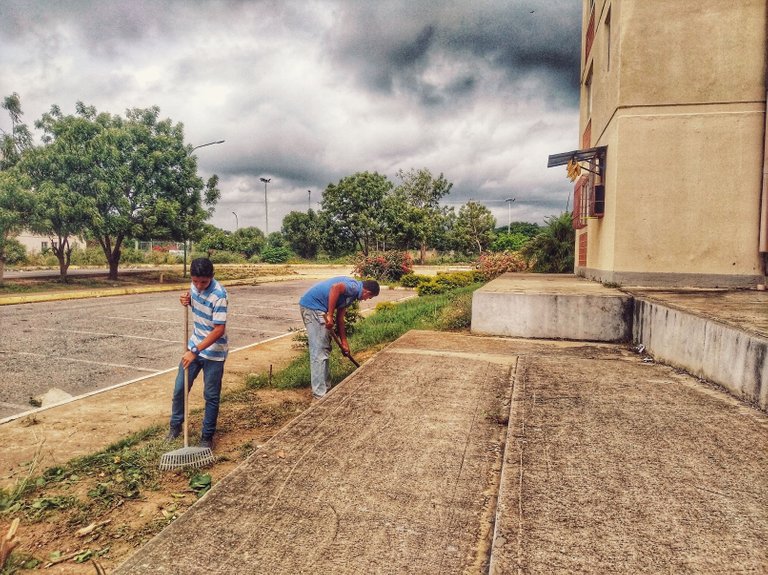 Así que cada uno tomó su herramienta, rastrillo, pala, escardilla y machete para realizar una tarea de limpieza en función de mejorar el aspecto del sitio de entrada a nuestro establecimiento. Como se puede observar en las imágenes, la actividad no representaba mucha resistencia debido a que no habían muchas cosas que realizar. Sin embargo tuvimos que eliminar dos arbustos de buen tamaño debido a que estaban sufriendo un tipo de afección, tal vez atacada por algún hongo o plaga común.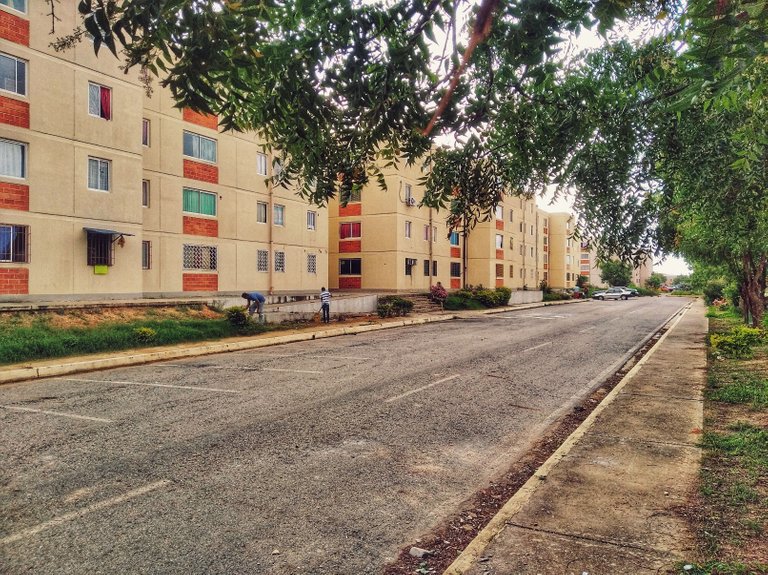 Utilizamos está experiencia para conversar entre nosotros reírnos de las ocurrencias de los niños que jugaban del otro lado de la torre y que debes en cuando venían a lanzarnos la pelota, además algunos jóvenes se acercaron y nos apoyaron para retirar los escombros hacia los sitios de recolección. Es decir, cuando se realiza un trabajo es posible producir en las demás personas una necesidad de colaboración, esto es posible si el ambiente generado en el sitio está cargado de energía positiva, risas, compañerismo y apoyo en cada acción a realizar.
Sin mencionar que nuestro trabajo beneficia directamente a los vecinos de la torre e indirectamente a todas las personas que hacen vida en el urbanismo.
En fin, un día bastante especial y productivo. Logramos hacer esa conexión con lo natural, el sol brilló de manera ejemplar, algunas nubes se convirtieron en toldo durante largos períodos de tiempo, respiramos la brisa que llega del este y la energía de los grandes árboles fluyó para mantener un ambiente de trabajo super agradable.
La vista es espectacular, realicé algunas tomas para que junto a nosotros fuesen testigo del maravilloso regalo que tenemos a nuestro alrededor...
---
End / Fin
---
---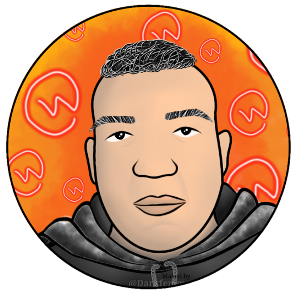 Original Creation by: @yonnathang
Pictures taken and edited from a smartphone. 13 MP camera (f/2.2, PDAF).

El avatar es creación de @darkfemme