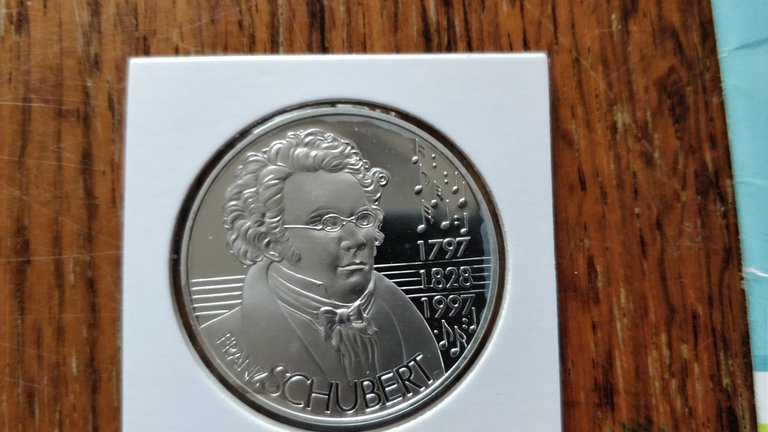 Austria has a nice line of Silver pieces that commemorate famous composers with a Austrian connection... although, as a musician, I do find that there are a few odd omissions! For the 200th anniversary of Franz Schubert's birth in 1997, this lovely piece was released. Weighing in at 24 grams and cast in 0.925 silver, it has a nice intricate design that adorns all the coins of this series on one side (pictured below), and a portrait of Schubert on the other side.
As a composer, Franz Schubert was perhaps best known for his "unfinished" Symphony, the Trout Quintet and also the "Great" Quintet and a whole plethora of lieder (songs). He was a bridge between the Classical and Romantic eras of music composition, and you can hear a definite Classical influence in form in the early works, with a harmonic tilt towards the Romantic in the latter compositions.
Personally, I do love his earlier works... especially the little Violin Sonatas. However, I do find that his latter works inherit the Romantic curse of over-bloated fluffery that makes it tedious to play and listen to.... however, some people like that sort of self-reverential style... who am I to argue?
Personally, I do prefer the reverence and purity of the Baroque, or the clean lines and comic humour of the Classical over the self absorbed mess that is the Romantic repertoire.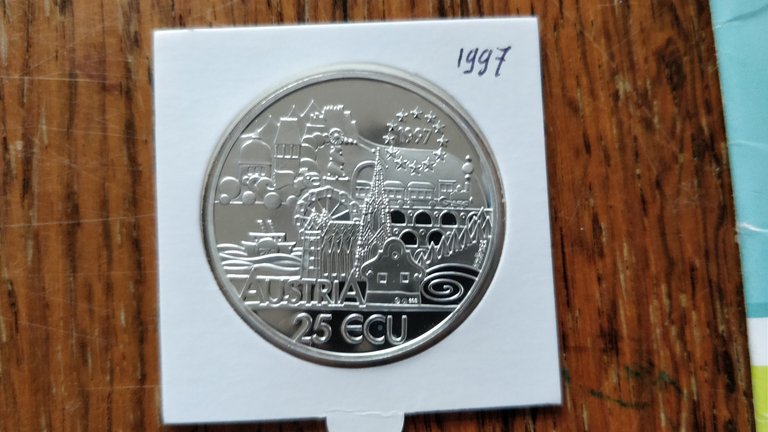 That said... a couple of years ago, I was involved in a recording project of Schubert symphonies... and despite the music not being that interesting to me personally, I do find it is always more fun to inflict the tediousness rather than to be the recipient of it! Still, there is something rather tiresome about a piece that draws out a simple joke or thematic element into a movement that is about 10 minutes TOO LONG! ... and when you do that for a regular four movement symphony, well... that is a piece that starts to border upon an hour... with about 10 minutes of interesting musical material!
So, I would definitely have to say that I'm much more of a fan of the earlier material... the late Classical elements, rather than the early Romantic transition. However, I guess he was just trying to fit in with the trends of the time... and not get left behind as one of the old guard of fading traditions.
This piece is a 25 ECU denominated coin (the ECU was a the European Currency Unit, the precursor to the Euro before the latter was established as the European currency). There exists also a 5 ECU coin with exactly the same design.... just cast in Nickel instead of Sterling Silver. Personally, I like the Silver better!

Upgoats by ryivhnn
Account banner by jimramones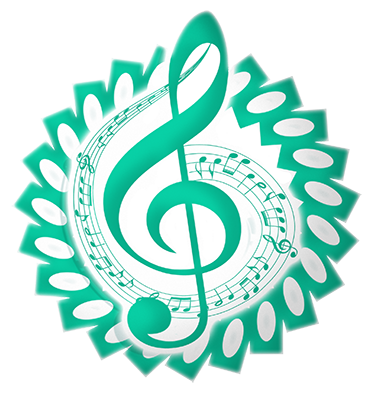 The classical music community (Subscribe at Steempeak and Peakd) at #classical-music and Discord. Follow our community accounts @classical-music and @classical-radio. Community Logo by ivan.atman