I received this coin early May, and just getting around now to show it.
Actually I wanted to delay showing this until December, after I have acquired and shown all the other world government mint coins.
---
But last night, I thought of showing it now because who knows if December will ever come, or if I will still be around in December to show it.
---
By world standards, this coin is the most beautiful, most popular, and most collected coin in the entire world.
2020 (W) $1 AMERICAN SILVER EAGLE PCGS MS70 FIRST STRIKE FLAG LABEL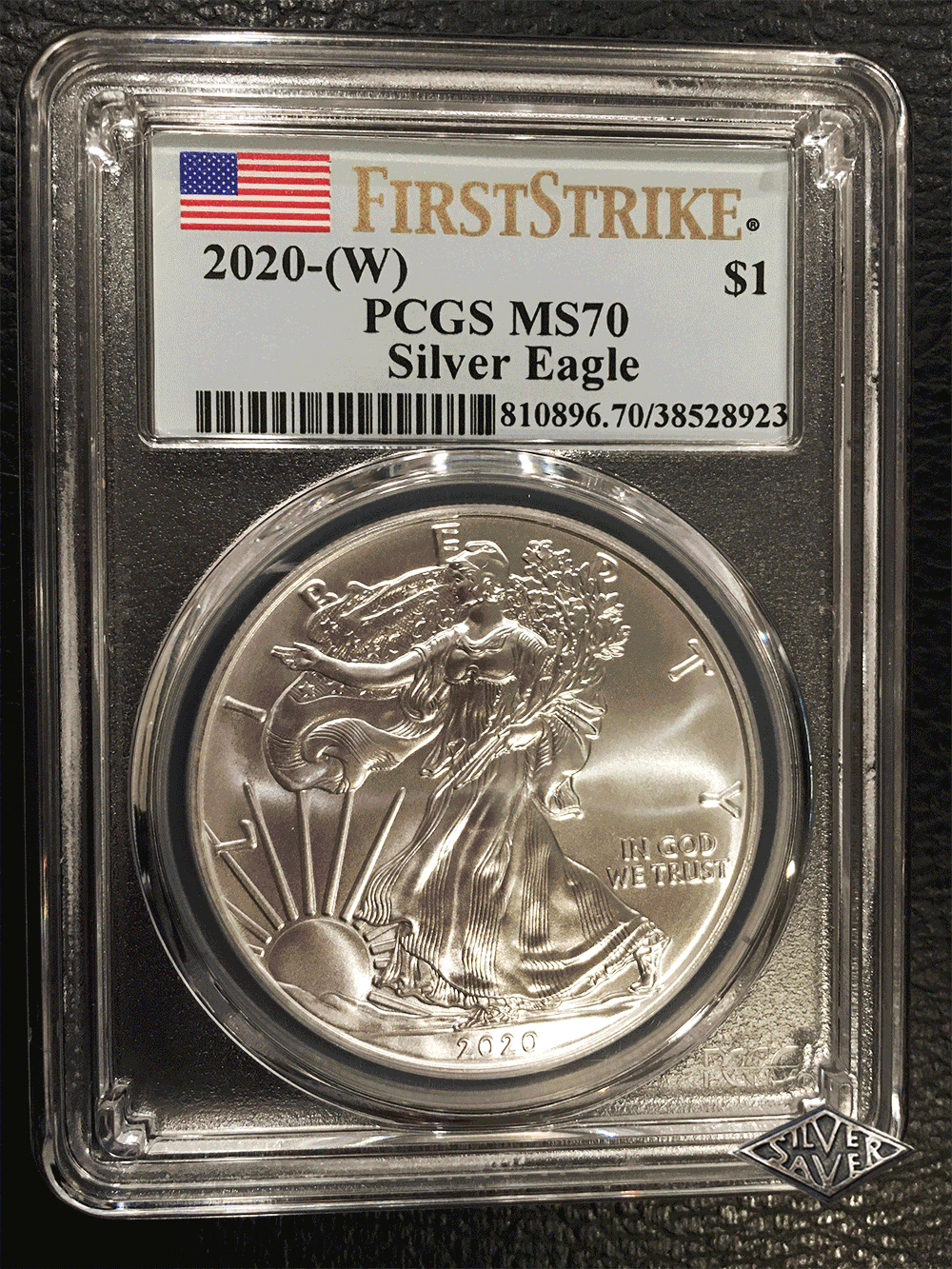 ---
On the obverse of 2020 American Silver Eagles is the historic Walking Liberty design. This image was designed in 1916 by Adolph A. Weinman for the 50-cent piece in circulation in the US. It depicts Liberty in left-profile relief as she walks from right to left across the design field. Her right hand is outstretched toward the sun on the horizon while her left clutches the oak and laurel branches. The American flag is draped over her shoulders.
The reverse of 2020 1 oz American Silver Eagle coins includes the design of the heraldic eagle of the United States. Initially designed in 1792 by Robert Scot, the first US Mint Chief Engraver, it depicts the American bald eagle with the national heraldic shield, arrows in one talon, and an olive branch in the other talon.
American Silver Eagle Coins are predominantly struck at the West Point Mint, but supplemental coining in recent years has seen some coins struck at the San Francisco Mint.
---
No American Silver Eagle bullion coins have mint marks.
Information sources:
1
,
2

Acquiring the current year release of bullion silver coins from the different World Mints as they are released is an enjoyable and easy way to stack silver and save value.
Slow and steady, I've added to my stack by exchanging fiat currency for real money in the form of silver coins. These are the 2020 World Mint coins that I have shown on my blog so far: