I got this coin a couple of weeks ago, to be my 2020 Easter Silver commemorative. It is to remind me of my first ever Easter Sunday that I, like many other Roman Catholics, was not able to attend Easter Sunday Mass and Holy Communion in Church.
Check out how this coin was sent to me! I am impressed by the seller's frugality by recycling paper supplies to use in packaging this coin. I too am frugal in many ways.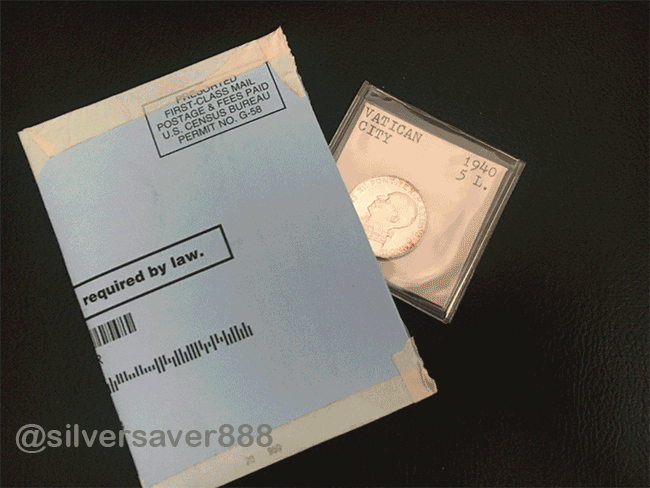 ---
1940 Vatican City 5 Lire - Pivs XII
Brilliant Uncirculated, .835 Silver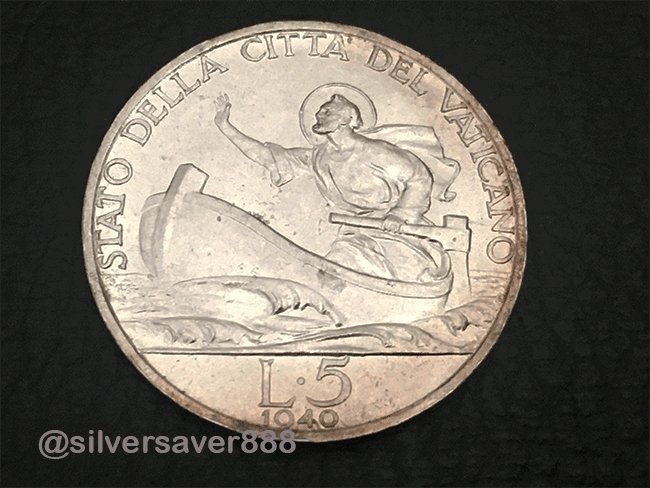 OBVERSE
Portrait of Pope Pius XII
Lettering: PIVS·XII·PONTIFEX·MAXIMUS·ANNO·II MISTRUZZI
Translation: Pius XII Pontificate (Pope), Greatest, Year 2 (of his reign).
Engraver: Aurelio Mistruzzi
REVERSE
Saint Peter in a small boat on violent waters.
Lettering: STATO DELLA CITTA' DEL VATICANO L·5 1940
Translation: State of Vatican City
Engraver: Aurelio Mistruzzi
Edge: Lettered
Lettering: OPUS IVSTITIAE PAX
Translation: Peace and Justice
---
'
Look at the awesome cartwheel on this 80-year old coin!
Cartwheel is the term used to describe the luster effect on some brilliant uncirculated coins, where the light reflects off the surface of the coin pattern similar to the spokes of a wagon wheel.
😍#ilikeitalot!!!😍
---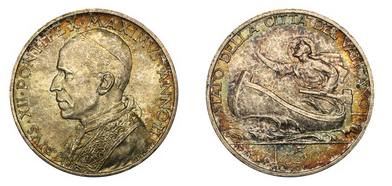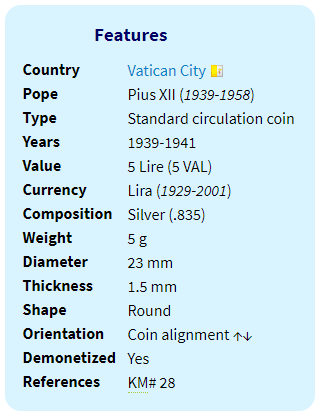 Information Source
♥.•:¨¨:•.♥.•::•.♥.•:¨¨*:•.♥
#worldcoinwednesday is hosted by @silverd510, a tag that may be used by anyone to show coins from the different world mints.
All photos and gif by @silversaver888
♥.•:¨¨:•.♥.•::•.♥.•:¨¨*:•.♥
---
Thank you for stopping by to view this article. Please do leave a comment.
I post an article daily, and I hope to see you again soon!
Hugs and Kisses 🤗💕💋!!!!
---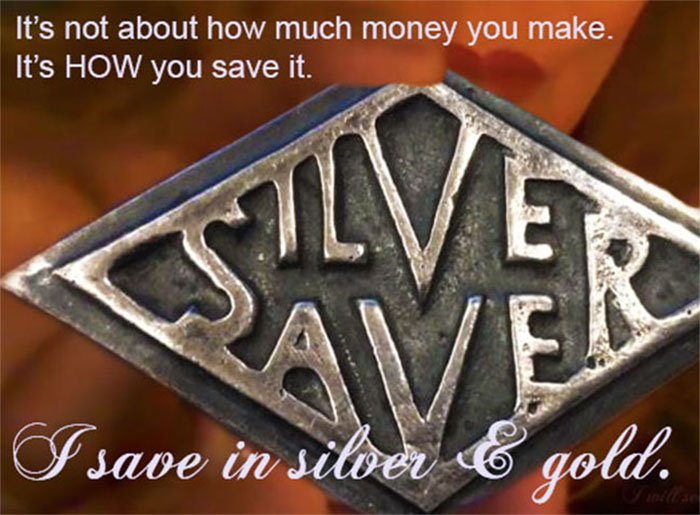 ---

Thank you to @thekittygirl for this banner and for including the Silver Saver Bar in this banner!
---
#TeamUSA is a growing community of quality-content people from the United States or those living here. Check us out on Discord!

---

HiveGlitch.gif Created by @derangedvisions