A Noobs Path To Glory | My Weird Battles | Splinterlands
Hey guys! I present to you, one of my unsuccessful battles and a victory battle.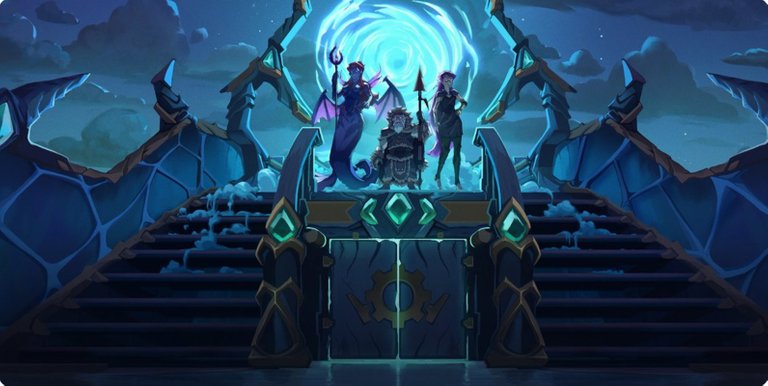 My account isn't upgraded yet. This isn't my first time playing it though, I played it way back, about 4-5 months ago where I tried to complete bronze league. The thing that held me back was the consistency in battling and understanding the battle and deck strategy.
The First Battle After A Long While
After so much time, I tried it once again. This time, I see that the guys in the bronze league are no joke, to me at least. If you look at the first battle, you can see that I was dominating the match until the 2nd round. I had taken out their Meridaali Guardian- restores the 1st position's health. It was after the 3rd round where my Tank was taken out, I knew that my victory was but a dream. I realised that without both a healer and an armour repairer winning was impossible, at-least in these huge mana cap battles.
Taking Mother khala was an experiment, I used to prefer the Thaddius Brood faction as it decreases the enemy's health and does a lightning thingy. But, this only proved that I have to know a lot to know about. I saw a sign of a leaf beneath a faction.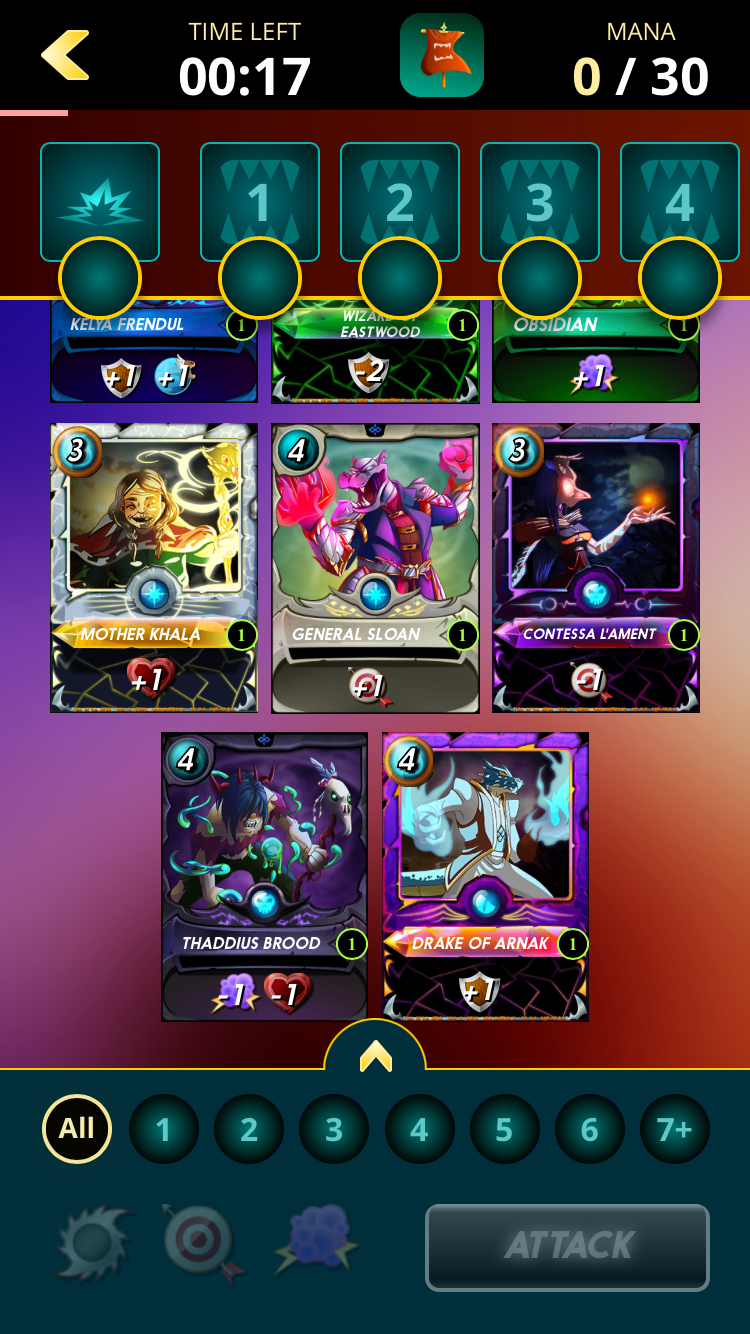 I scrolled down the items section, I saw a green hand in the place of the ability sector, a cluster of shiny stars, an eye, a blond boy wearing a red t-shirt, a blue butterfly 🦋 sign, grey ninja sign, a purple shell, a hammer. In short, there's too much things to go on and needs a closer look.
The only thing I knew about the brown wire thingy- it has a -3 health damage to the enemy that does melee. This is the thorn effect,
Proceed to the Second Battle
This battle had a 15 mana cap. This one's a roller coaster ride, it began with me losing my monsters first. My tank was the only thing surviving the battle and it had the sign of a brown wire, meaning any melee attackers will lose 3 HP. That alone turned the tide of the game, going from a smooth defeat to a stunning victory. Honestly, it would've been a real sucker if things went sideways.
I don't possess any card whatsoever but have hope in using the tactics of the game. Baby steps.

---
---