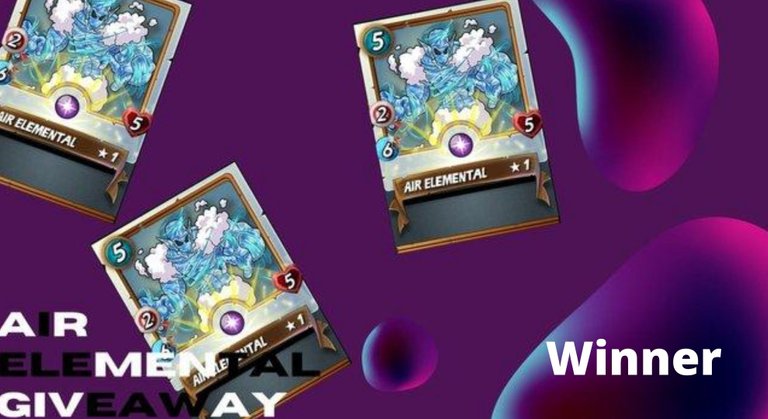 So I held a Splinterlands Card Giveaway about 16 days ago and even though I told you guys that I will announce the winner within 7 days I completely forgot about it. So I am sorry for that.
But leaving that aside I just want to go ahead and announce the Winner for the Card Giveaway. There were a total of 6 participants @mango-juice, @r1s2g3, @dexy50, @fmbs25, @simonjay, and @gurry123 so you guys had a 16% chance of winning and using a random number generator the winner of this Card is @fmbs25.

I have already sent you the card and I hope you use that card in future Battles. Once again I am sorry for the delay and I hope you guys will participate in my future giveaways as well. I am planning a few other giveaways as well. In fact, the next one will be live in 24 hours. So stay tuned for some more Free Splinterlands Cards.