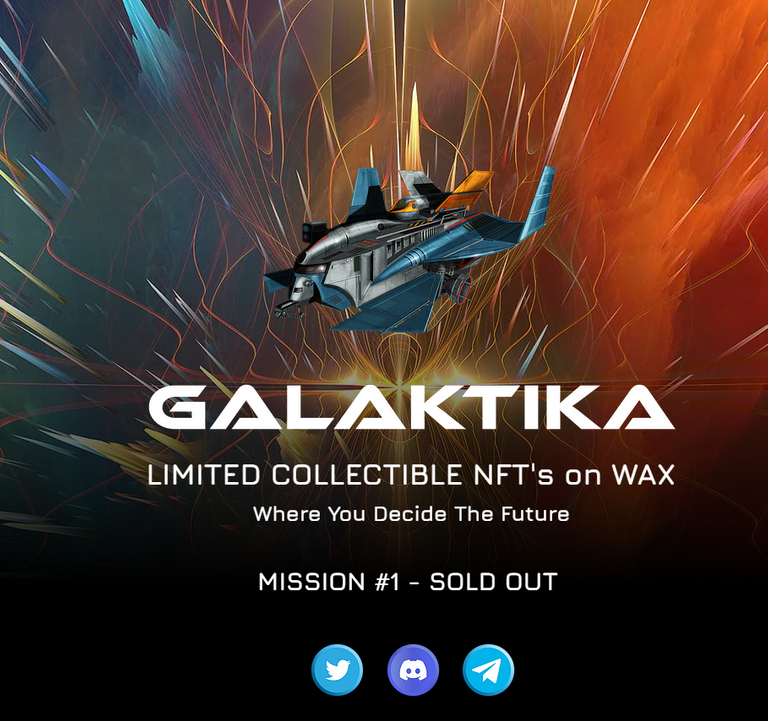 It is safe to say I am no stranger to NFT games on the blockchain. I participated in the initial Kick-Starter campaign for Splinterlands and I am moderately invested in Kogs, Alien Worlds, RPlanet, and Dark Country.
In fact, I am so moderately invested in those projects that I recently had to take a step back and re-evaluate my position. The fact is, there are just so many new projects coming out each day/week and not enough funds to fully ape into all of them.
I missed out on some NFT Train game as well as something called Green Rabbit that have both been doing quite well in terms of resale value.
Then Galaktika showed up on my radar and I knew it was something that I needed to participate in. What really caught my attention was the artwork on the cards. I've started to realize just how important that is in the past couple of months. Not all projects are winners and not all of them are going to 10x the way you hope, so it is important to buy something that you really love, that way if you end up stuck with it, it isn't a huge deal.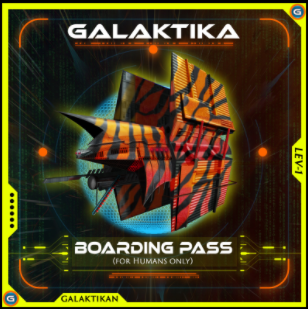 ---
Somehow I missed the initial drop on the Galaktika boarding passes. You see, holding one of these in your inventory was required to be whitelisted for the first sale. Thankfully, there were many of them selling on Atomic Hub for a fairly reasonable price. I grabbed one for each of my WAX accounts ensuring my ability to participate.
With large packs going for about $30 and small packs going for $15, I was ready to drop some serious funds on this project. I misread the details of the sale and ended up being a bit disappointed. You see, I was under the impression that you could purchase one of each pack every three minutes until they were gone. That wasn't the case... I got my first large pack and small pack on each of my accounts and then after my three minutes was up, I got the message that I had already received my maximum number of claims.
At that point my only hope was that there would be packs left after the first half hour for the public sale. That wasn't to be the case... All 800 small and large packs sold out in about the first ten minutes.
I could have jumped over and picked them up on the secondary market, but the prices were already skyrocketing. In fact, right now the cheapest pack on Atomic Hub is sitting at 1025 WAX or about $144 USD. Someone is going to do well on their $15 investment!

---
Sadly, I didn't get anything better than a plasma shine card, but you can't win them all I guess. I was able to get one portal card and those are worth their weight in gold since they entitle you to airdrops every month.
If you want to learn all the details about the drop and what the different cards do, you should check this site out.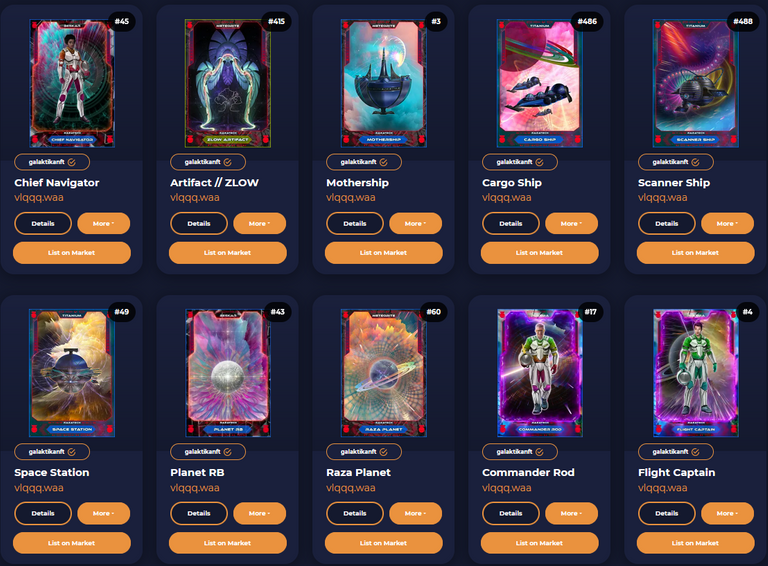 ---
Personally, I think the artwork on these cards is beautiful. Like I said, that was the first thing that really drew me to the project. On top of that, they have some pretty cool plans for the overall game and that has me excited for the success of the project as well. You can see some of their ideas if you follow this link I shared earlier to their main page.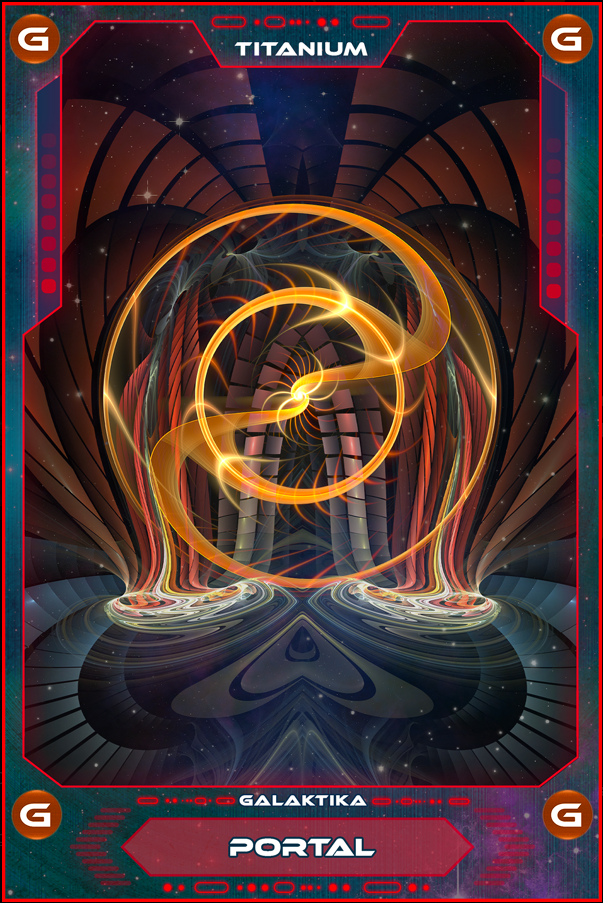 ---
This was the one portal card that I got. Last I saw, these were selling on the secondary market for about $500 a piece. In the future you will be able to combine three portal cards to improve the shine starting at Titanium and working all the way up to Unicorn. The higher shine you have on your portal card(s), the better airdrops you get each month.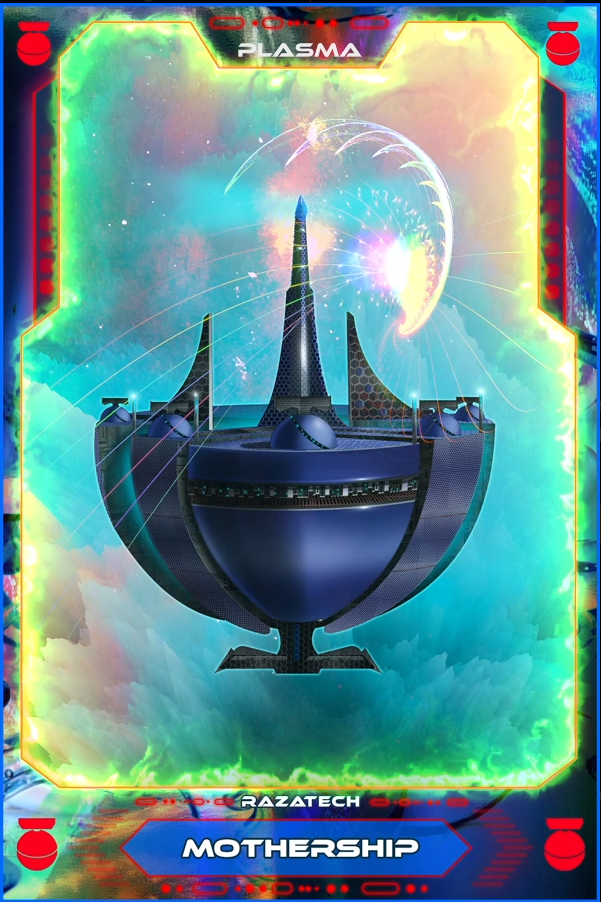 ---
This was probably one my most favorite drops I got. It is a Plamsa (epic) Mothership. You can't see it here, but there is animation with the card as the plasma moves around the outside edge of the card. It is pretty cool!
I don't have a crystal ball, so I can't tell you what the future is going to be like for Galaktika, but based on the artwork an if they can follow through on the gameplay roadmap that they have in place, I think it is going to be very bright!
It's safe to say the future for blockchain based NFT games is out of this world!
---
---

---
@eos.detroit Staff Writer/BOID Team Leader
Join our Discord here