dCrop Grow Report #11 : First Day of Summer 🌞🌻🌞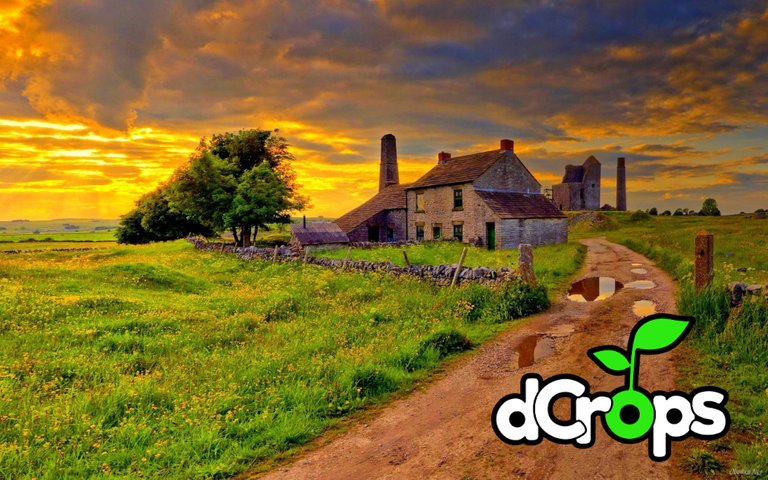 I thought it had been 27 days since I bought the farm but I checked the date of dCrops Grow Report #1 and it says 25 days ago, and I have to trust the blockchain on this one. I had to have dated one of my screenshots wrong, that's what I assume threw my math off.
So, it's been 25 days since I bought the farm, or whenever, and today is the first day of Summer.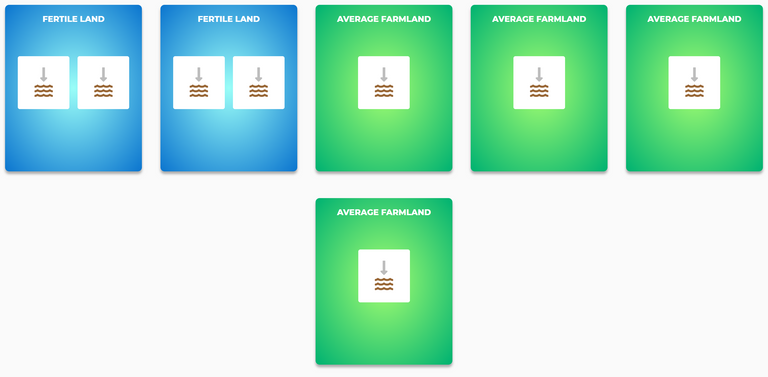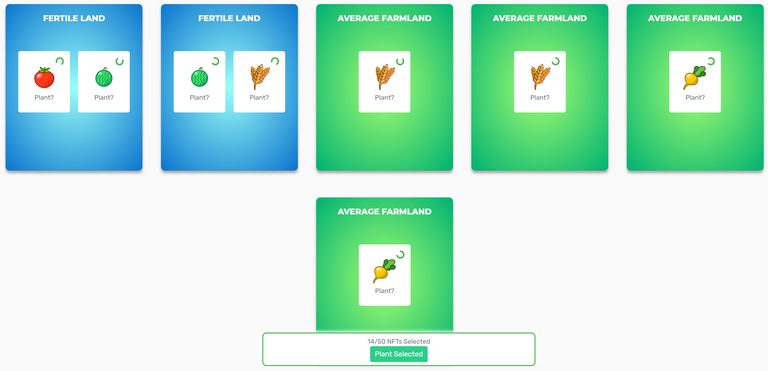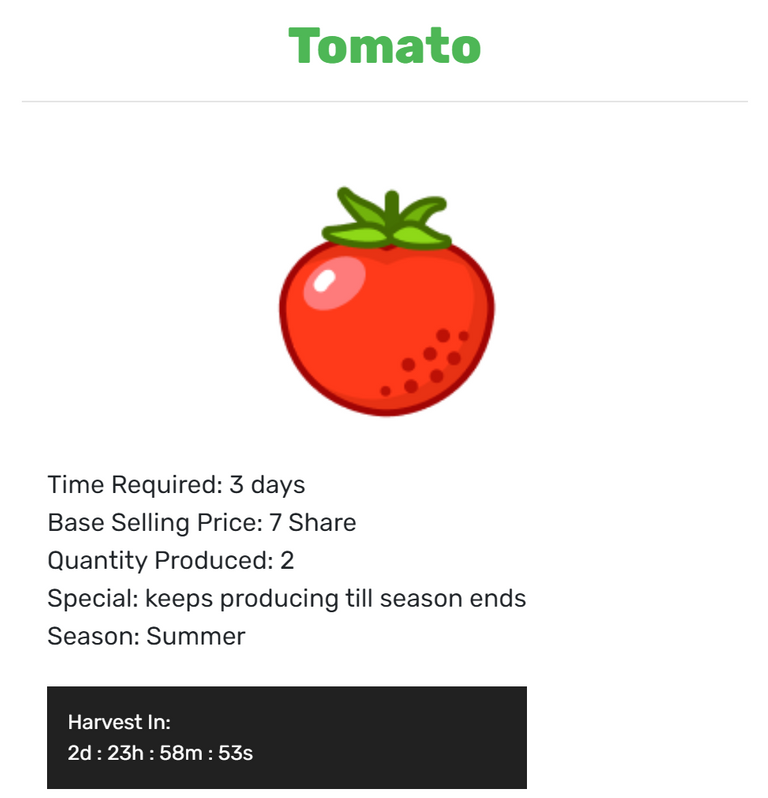 Plenty of Land card to plant. I would like to purchase a few more. I am debating rather or not I want to buy some more Alpha packs or buy the Land cards straight out on the in game market.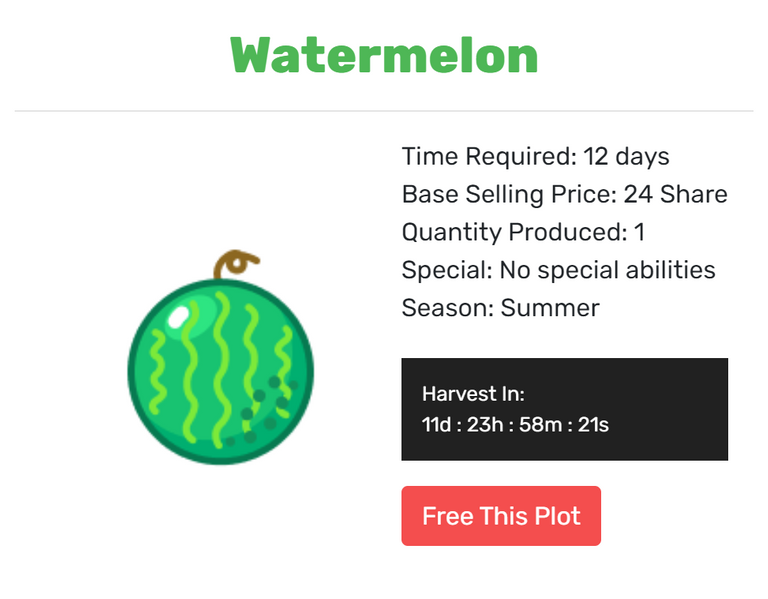 I filled up each plot, the Tomato is an Epic Card and replants produces all season with no need to replant. A great benefit of this Seed card. The Watermelon sell for 24 Shares but take 12 days to produce, the Wheat and Turnip cards take 4 days to produce, sell for less Shares, but they produce more or quick enough to earn more in the season. I may have to pick up a few more Wheat and Turnip cards before the season ends. I have plenty of Watermelon cards to sell that I can easily afford it. But, should I hodl the Watermelon cards for later Summer seasons when I own more Land cards?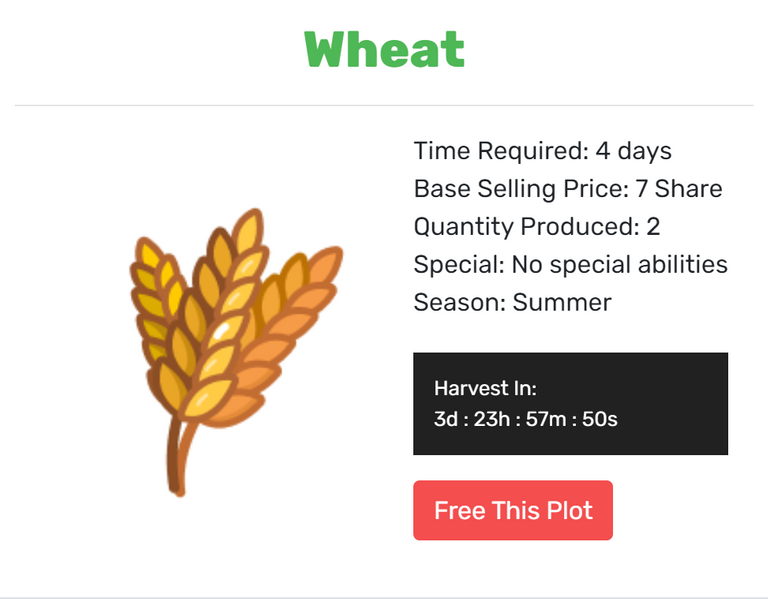 ⭐Play dCrops! Start your very own NFT farm and earn shares and CROP tokens.
https://www.dcrops.com/?ref=chunkysoupsvc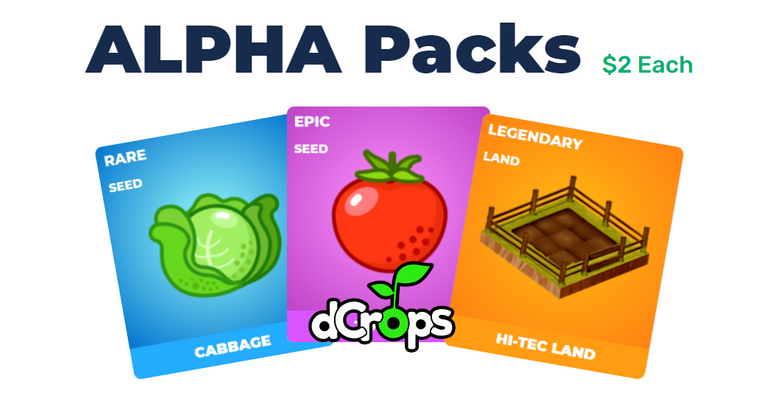 ⭐Read about the The Pay Rent with Hive Project (PRHP) where I try to earn enough HIVE and Hive dollars to eventually pay my monthly rent. It could happen....
⭐Read about it here ---> https://ecency.com/hive-150329/@chunkysoupsvc/the-pay-rent-with-hive
⭐Thank you for your upvotes and follows. Every bit helps me to eventually be able to pay my rent with HIVE. If I can do it (maybe...one day...) so can you!
⭐Sign up and start playing Splinterlands with the rest of us. Don't waste your time not playing like I did!! https://splinterlands.com?ref=chunkysoupsvc
---
---