I refreshed the Splinterlands site just to check how many Essence orbs are still in the shop and I was shocked - there were less than 50 Essence orbs remaining! Weren't there still circa 5500 Essence orbs in the shop like 12 hours ago, when I made a post about being in Diamond I league again?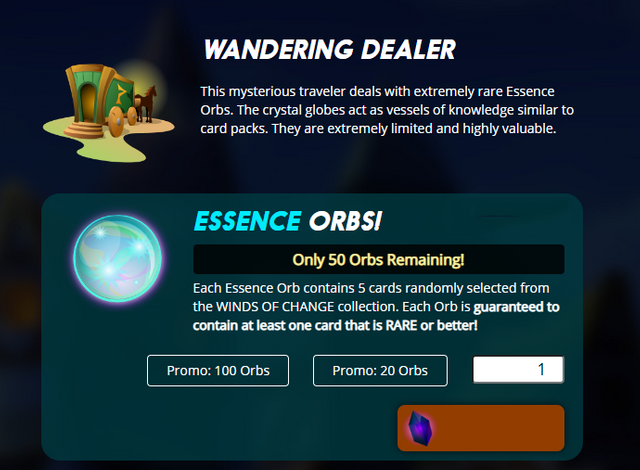 It didn't take long, maybe a couple of minutes and those 50 Essence orbs were gone too. Who bought them? Was it all just one person? What are his plans with them now? I don't know. I actually expected them being available at least till the end of June, but somebody said no!
I also tried to snatch the last Essence orb just for fun, but I was sadly too slow. The Essence orbs market is now being controlled by players so I am kind of wondering for how much it will be priced from now on.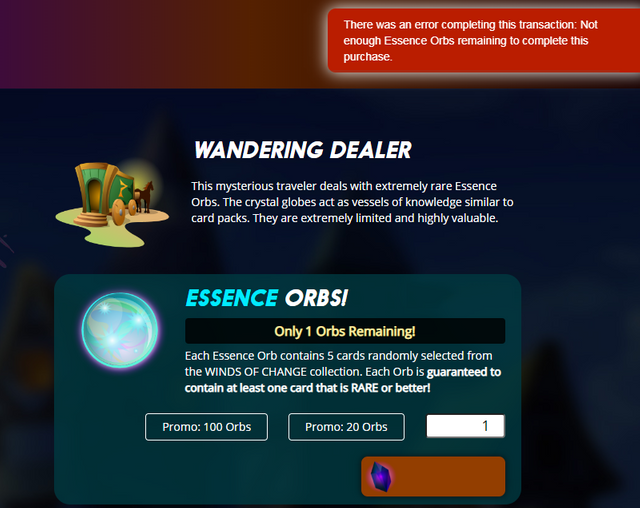 I am really excited about what's coming next!
See you in the game!