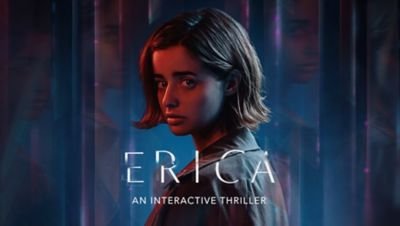 ---
Since Netflix aired the movie Black Mirror: Bandersnatch, the world of interactive movies and interactive visual novels has changed forever, for the first time and on a massive scale people have been able to interact with movies of this genre, reaching a massive audience and generating millions of dollars in earnings. This broadcast also manages to mention many video games that use the same dynamics that have been forgotten or go unnoticed. With Erica, we do not know if it is a video game with movie scenes or a movie with a video game essence, however it is a real bet to innovate within the world of consoles; Although the concept is not new, this game refines what has been done in previous years and raises the bar again for future productions.
---
Desde que Netflix emitió la película Black Mirror: Bandersnatch, el mundo de las películas interactivas y las novelas visuales interactivas cambio para siempre, por vez primera y de forma masiva las personas podían interactuar con películas de este género, logrando una audiencia masiva y generando millones de dólares en ganancias. Esta emisión también logra que se mencionaran muchos videojuegos que usan la misma dinámica que han quedado en el olvido o pasan desapercibidos. Con Erica, no sabemos si es un videojuego con escenas de películas o una película con esencia de videojuego, sin embargo es un apuesta real para innovar dentro del mundo de las consolas; aunque el concepto no es nuevo este juego refina lo que se ha hecho en años previos y sube la vara nuevamente para las futuras producciones.
---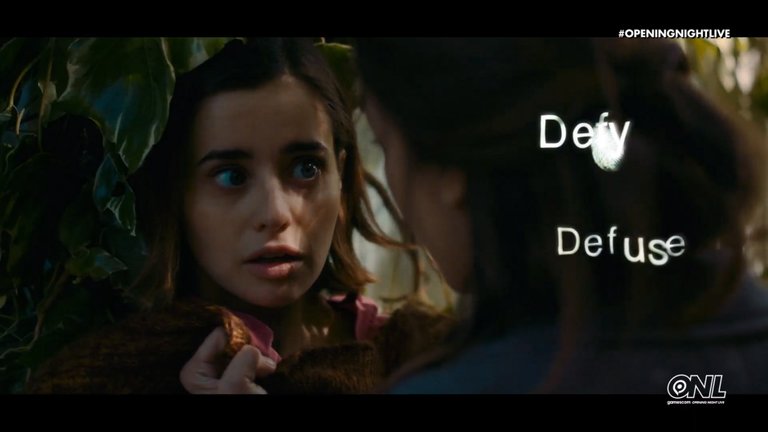 ---
STORY
Talking about the history of this game without entering the Spoilers domain is complicated and there is ample possibility of ruining the gaming experience. Inside the game we are going to bring Erica to life, her father has been mysteriously murdered, her investigation the has taken to a Psychiatric Hospital in order to find the answers related to the events that happened in previous years, there are a multitude of dangers around the investigation so Erica must decide which option is the most convenient to get out alive and let you know the truth.
---
HISTORIA
Hablar sobre la historia de este juego sin entrar en el terreno de los Spoilers es complicado y existe amplia posibilidad de arruinar la experiencia de juego, Dentro del juego vamos a darle vida a Erica, su padre ha sido asesinado de forma misteriosa, su investigación la ha llevado a un Hospital psiquiátrico con el fin de hallar las respuestas relacionadas a los eventos sucedidos en años previos, existen una multitud de peligros en torno a la investigación por lo cual Erica debe decidir que opción es la más conveniente para salir con vida y le permita saber la verdad.
---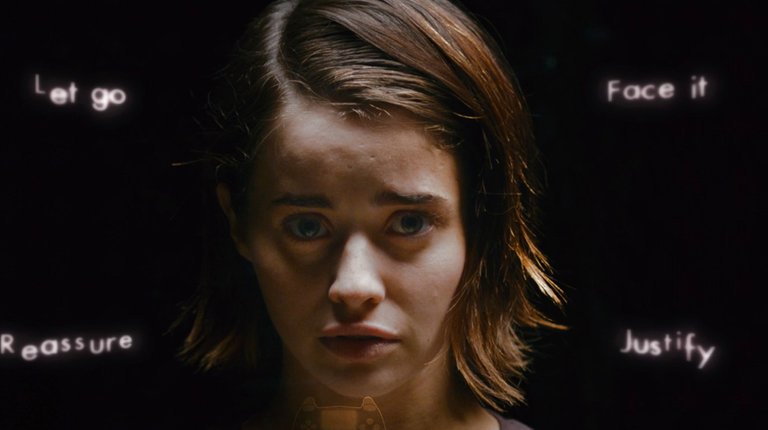 ---
GAMEPLAY
Erica, is a game with elements from real life (characters and settings), where our decisions will influence the different endings that the game presents us. Within it we do not have control of our character, we are only limited to attending to the different events that the game indicates, such as making a decision, moving an object, opening the door, talking among others. In the game Quick timne Events are not observed, however, the decisions of our character must be made expeditiously or otherwise they can have serious consequences for her. One of the elements that attracts the most attention is the possibility of playing from the mobile, through the touch screen we can indicate the actions that our character can perform, we can also play it with the digital pad of the PS4. Although the game has multiple options, it is not as interactive as you might think, but the developers have done a great job.
---
JUGABILIDAD
Erica, es un juego con elementos de la vida real (personajes y escenarios), donde nuestras decisiones tendrán influencia en los distintos finales que nos presenta el juego. Dentro del mismo no poseemos el control de nuestro personaje, solo estamos limitados a atender los diferentes sucesos que nos indica el juego como lo son tomar una decisión, mover algún objeto, abrir la puerta, conversar entre otros. En el juego no se observan Quick timne Events, sin embargo, las decisiones de nuestro personaje deben realizarse de forma expedita o de caso contrario pueden traer graves consecuencias para ella. Uno de los elementos que más llama la atención es la posibilidad de jugar desde el móvil, mediante la pantalla táctil podemos indicar las acciones que puede realizar nuestro personaje, también podemos jugarlo con el pad digital del PS4. A pesar que el juego presenta múltiples opciones no es tan interactivo como se podría pensar sin embargo los desarrolladores han realizado un gran trabajo.
---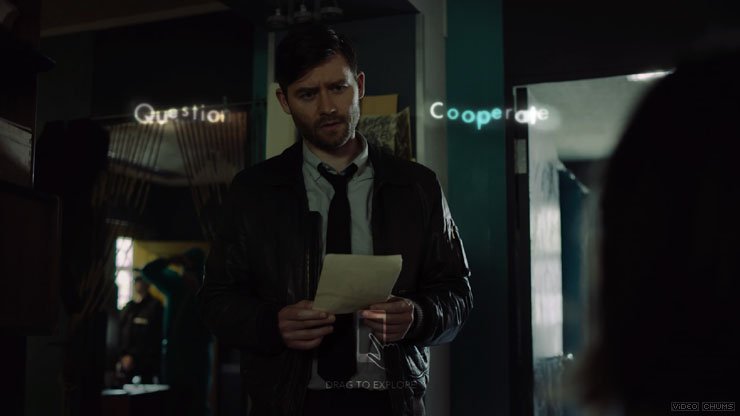 ---
GRAPHIC SECTION
Within the graphic section that can be mentioned that is not so obvious? we are facing a production starring real-life people, here we will find those great special effects and 3D scenes from Hollywood movies. The setting is well done creating an atmosphere of mystery and suspense as if it were a Slasher. the performance of the characters stands out, it manages to maintain the suspenseful halo within the plot and that is appreciated since it does not make evident the development of the plot. The characters' story is well written and credible at all times.
---
APARTADO GRAFICO
¿Dentro del apartado grafico que se puede mencionar que no sea tan obvio? estamos ante una producción protagonizada por personas de la vida real, acá nos encontraremos esos grandes efectos especiales ni tampoco escenas en 3D de las películas de Hollywood. La ambientación está bien lograda creando una atmosfera de misterio y suspenso como si de un Slasher se tratase. la actuación de los personajes destaca, la misma logra mantener el halo de suspenso dentro de la trama y eso se agradece ya que no hace evidente el desarrollo de la trama. La historia de los personajes está bien escrita y es creíble en todo momento.
---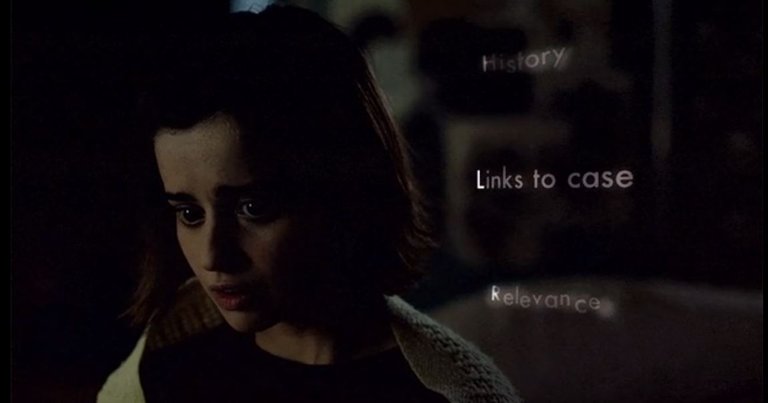 ---
SOUND
Austin Wintory does an exceptional job with the soundtrack, many had their eyes set on this section for being the creator of Journey's music. The music is fully complemented by the graphic section and becomes one more protagonist within the narrative.
---
SONIDO
Austin Wintory hace un trabajo excepcional con la banda sonora, muchos tenían los ojos puesto en este apartado por ser el creador de la música de Journey. La música se complementa de lleno con el apartado gráfico y se convierte en una protagonista más dentro de la narrativa.

---
CONCLUSIONS
Erica can generate mixed feelings, he has divided the criticism; Which is not decided in the arguments; Is it an interactive video game? Or just a movie with video game elements? The truth is that this is not a game for all tastes, however, its remarkable development opens the doors to possible innovations within the field of video games. An important point to note is that the decisions made within the game do have a direct impact on the plot and the game does not deceive in that regard. It is a game worth playing to discover other genres and the momentum of the Indies game developer houses.
---
VEREDICTO
Erica puede generar sentimientos encontrados, el mismo ha dividido la crítica; La cual no se decide en los argumentos; ¿es un videojuego interactivo? o tan solo una película con elementos de videojuegos?, lo cierto es que este no es un juego para todos los gustos, sin embargo, su notable desarrollo abre las puertas a las posibles innovaciones dentro del campo de los videojuegos. Un punto importante a destacar es que las decisiones que se toman dentro del juego si repercuten de forma directa en la trama y el juego no engaña en ese sentido. Es un juego que vale la pena jugar para conocer otros géneros y el ímpetu de las casas desarrolladoras de juegos Indies.

| Console | | |
| --- | --- | --- |
| Platform(s) | PlayStation 4 | |
| Release | August 19, 2019 | |
| Genre(s) | Interactive fiction thriller | |
| Mode(s) | Single Player | |
---