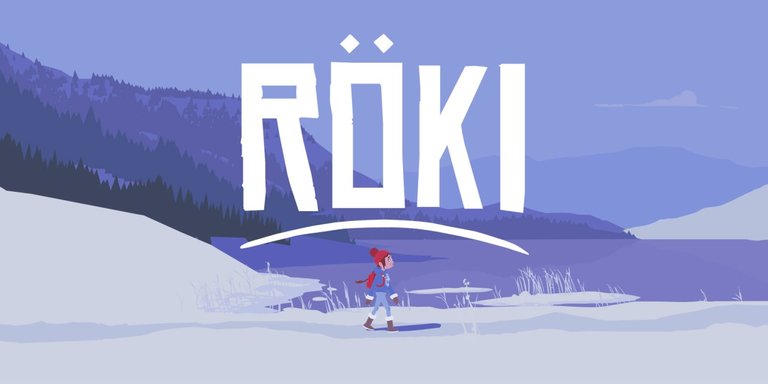 ---
Röki presents us with a realistic story, a story that any of us can or could have lived on a daily basis; It is focused on human experiences and family life. The game addresses the recurring feelings of young people who are involved in different family problems, deals with issues such as rejection, love, self-improvement before events that mark our lives and how it is to face the reins of a home when our relatives for various reasons have entered states of depression or do not know how to move forward in life.
---
Röki, nos presenta una historia realista, una historia que cualquiera de nosotros puede o pudo haber vivido a diario; está centrada en las experiencias humanas y el convivir familiar. El juego aborda los sentimientos recurrentes de los jóvenes que se ven envueltos en las distintas problemáticas familiares, trata temas como el rechazo, el amor, la superación personal ante eventos que marcan nuestra vida y como es afrontar las riendas de un hogar cuando nuestros familiares por motivos diversos han entrado en estados de depresión o no saben cómo avanzar en la vida.
---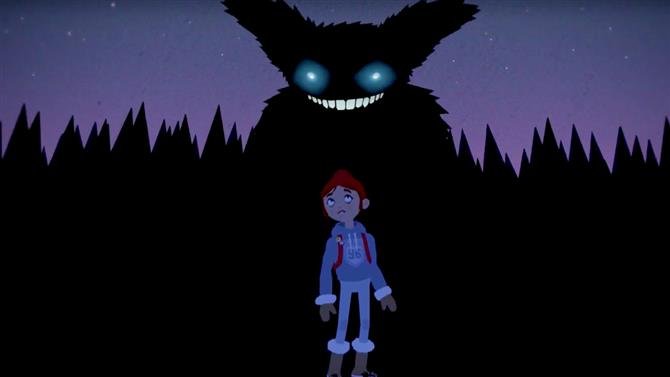 ---
STORY
The story introduces us to a young woman named Tove, who seeks to overcome a family event that has marked her forever, despite being a young woman at home, she has faced daily tasks from caring for her brother to carrying out various chores in the home. Our character lives with her father who, like her, lives hard times and has neglected the raising of her children. A fortuitous event, the loss of her home and the kidnapping of her brother Lars leads Tove once again to face a difficult moment in her life. The story covers topics such as values, redemption, family and its conflicts, the loss and that emotional pain that people feel at the loss of a loved one.
---
HISTORIA
La historia nos presenta a una joven de nombre Tove, quien busca superar un evento familiar que la ha marcado para siempre, a pesar de ser una joven en su casa ha afrontado los menesteres diarios desde cuidar a su hermano hasta realizar los distintos quehaceres en el hogar. Nuestro personaje vive con su padre que al igual que ella vive momentos duro y ha dejado de lado la crianza de sus hijos. Un evento fortuito, la pérdida de su hogar y el secuestro de su hermano Lars lleva a Tove nuevamente a afrontar un momento difícil en su vida. La historia abarca temas como los valores, la redención, la familia y sus conflictos, la perdida y ese dolor emocional que sienten las personas ante la pérdida de un ser amado.
---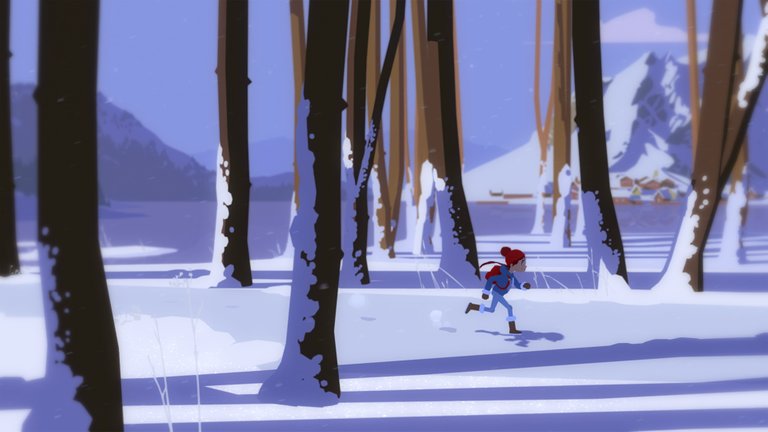 ---
GAMEPLAY
Röki, is an adventure game that presents us with semi-open scenarios which are wide and we must go through them to find objects and interact with other characters. The game presents an inventory that can hold multiple objects without it representing a conflict, Röki presents us with the opportunity to do crafting in the game; combine certain objects to obtain one that helps us solve a certain situation. The game presents a series of puzzles that do not represent a greater degree of difficulty, however they are entertaining and it is appreciated that it is this way because we can focus more on the search for objects and also discover more about the plot of the game. Röki does not present a progression system, however, it does present a set of collectibles that we must find while we review each corner of the stage.
---
JUGABILIDAD
Röki, es un juego de aventura que nos presenta unos escenarios semi abiertos los cuales son amplios y debemos recorrerlos para encontrar objetos e interactuar con otros personajes. El juego presenta un inventario que puede albergar múltiples objetos sin que ello represente un conflicto, Röki nos presenta la oportunidad de hacer crafting en el juego; combinar determinados objetos para obtener uno que nos ayude a resolver determinada situación. El juego presenta una serie de rompecabezas que no representan mayor grado de dificultad sin embargo son entretenidos y se agradece que sea de esta forma porque podemos centrarnos mas en la búsqueda de objetos y también descubrir más sobre la trama del juego. Röki, no presenta un sistema de progresión sin embargo si presenta un conjunto de coleccionables que debemos hallar mientras revisamos cada rincón de los escenarios.
---

---
GRAPHIC SECTION
Röki, presents us scenarios wrapped by simplicity, however, we can appreciate the majesty in each corner of them, there are a variety of exteriors which gives dynamism to the game and invites you to visit them without representing trauma or something merely obligatory. The color palette is not saturated with vivid colors, on the contrary, it uses cold colors, which manage to transmit the background message together with its history. The scenarios have a remarkable depth, showing at all times the quality with which the elements were designed within the game. The characters are well delineated and both they and the settings have the Cell-Shading technique in mind.
---
APARTADO GRAFICO
Röki, nos presenta escenarios arropados por la sencillez, sin embargo, podemos apreciar la majestuosidad en cada rincón de ellos, existen una variedad de exteriores lo cual le da dinamismo al juego e invita recorrerlos sin que ello representa un trauma o algo meramente obligatorio. La paleta de colores no está saturada de colores vividos por el contrario utiliza colores fríos, que logran trasmitir conjuntamente con su historia el mensaje de fondo. Los escenarios presentan una profundidad destacable, mostrando en todo momento la calidad con que fueron diseñados los elementos dentro del juego. Los personajes están bien delineados y tanto ellos como los escenarios llevan presente la técnica Cell-Shading
---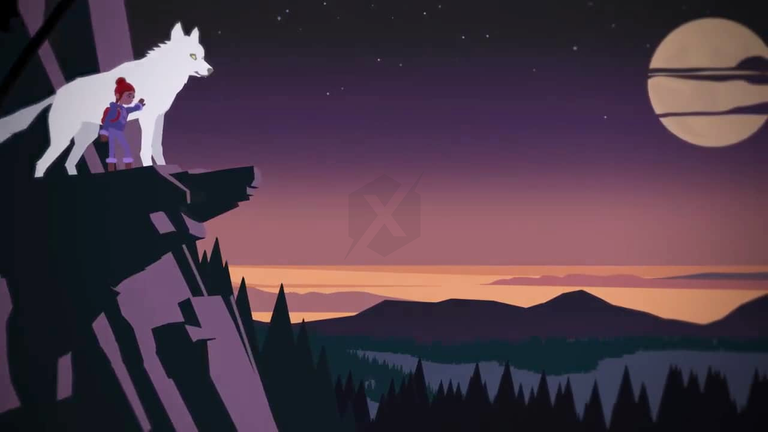 ---
SOUND
the soundtrack at all times accompanies the graphic section, adjusting the melodies to the sensations they want to transmit within the game, they evoke peace, tranquility and above all the melancholy in which our character is immersed. The game does not contain voices for its characters, the ambient sounds are assertive and manage to bring you closer to that world that we are traveling with the protagonist.
---
SONIDO
la banda sonora en todo momento acompaña al apartado gráfico, ajustando las melodías a las sensaciones que desean transmitir dentro del juego, evocan paz, tranquilidad y sobre todo la melancolía en la que se ve inmerso nuestro personaje. El juego no contiene voces para sus personajes, los sonidos ambientales son asertivas y logran acercarte a ese mundo que estamos recorriendo con la protagonista.

---
CONCLUSIONS
Röki, presents us with a story told with great cunning and firmness, presents characters that are worth remembering at all times, the moments we live in the game manage to generate empathy with the viewer, achieving a pleasant and unexpected journey. It is a reflective title that seeks to remind us of the importance of values, above all the teachings and love that we transmit to our children. It is an emotional game which has managed to give it a sublime setting accompanied by a dreamy visual aspect and a soundtrack that is for you at all times.
---
CONCLUSIONES
Röki, nos presenta una historia narrada con gran astucia y firmeza, presenta personajes que son dignos de recordar en todo momento, los momentos que vivimos dentro del juego logran generar empatía con el espectador logrando un viaje placentero e inesperado. Es un título reflexivo que busca recordarnos la importancia de los valores, sobre todos las enseñanzas y el amor que le trasmitimos a nuestros hijos. Es un juego emotivo el cual han sabido darle una ambientación sublime acompañada de un aspecto visual de ensueño y una banda sonora que esta para ti en todo momento.

| Console | | |
| --- | --- | --- |
| Platform(s) | Nintendo Switch, Microsoft Windows, Mac OS | |
| Release | 23 de julio de 2020 | |
| Genre(s) | Adventure | |
| Mode(s) | Single Player | |
---
| Minimum PC Requirements | | |
| --- | --- | --- |
| Operating system | Windows® 10 64bit, 8.1 64bit, 7 64bit | |
| Processor | Intel Core i5 2500 or AMD FX 6350. | |
| Memory | 4 GB de RAM. | |
| Graphics | Intel HD Graphics 530 or Radeon RX Vega 8 | |
| Storage | 5 GB free disc | |
| Sound Card | 16 bit stereo, 48KHz WAVE file can be played | |
---