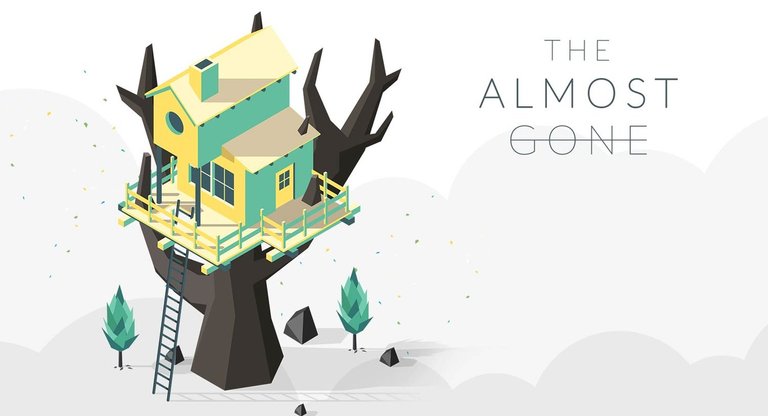 ---
The almost gone, is an adventure game that presents us with a minimalist artistic finish combined with a dark and deep plot; which leads the viewer to reflect on his own life. The game leads us to discover shocking truths from our past which determined our destiny. This is a hard, difficult story that takes place in a somewhat confusing place that we do not know how to identify first hand, is it our home? is it a dream I'm dead? is this purgatory ?. The almost gone, invites us to discover through a series of puzzles the story that has marked our protagonist.
---
The almost gone, es un juego de aventura que nos presenta un acabado artístico minimalista conjugado con una trama oscura y profunda; la cual lleva al espectador a reflexionar sobre su propia vida. El juego nos lleva a descubrir impactantes verdades de nuestro pasado las cuales determinaron nuestro destino. Esta es una historia dura, difícil que se desarrolla en un lugar algo confuso que de primera mano no sabemos identificar, es nuestra casa? es un sueño? estoy muerto? es esto el purgatorio?. The almost gone, nos invita a descubrir mediante una serie de rompecabezas la historia que ha marcado a nuestra protagonista.
---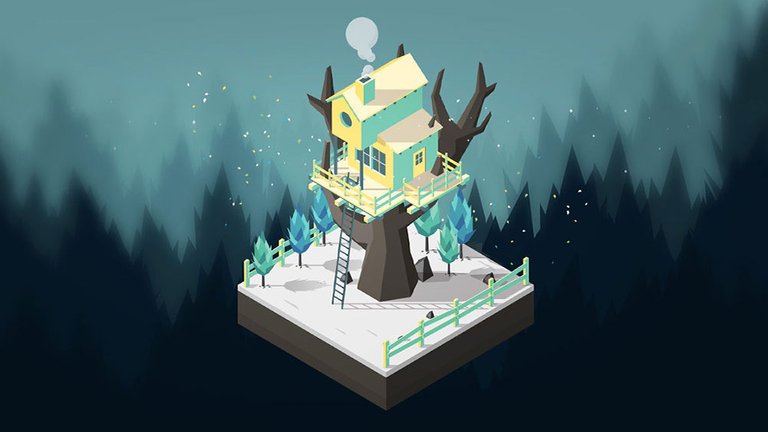 ---
STORY
The almost gone, does not lead to starring in a young woman, who without knowing how or why she wakes up in a place very similar to her room, however, by detailing the situation better, she can appreciate that there are things that do not fit in her place. The game presents us with a dystopian world which looks beautiful but contains a lot of mysteries. The concept of death stands out in all approaches, leading the viewer to wonder if the protagonist in question has died or is just something from her imagination, we do not know if she is in limbo, in a space of her mind or in the purgatory. Within the game we are presented with fragments of the life of our character, which have the clear intention of making us reflect and lead us to better understand what has happened.
---
HISTORIA
The almost gone, no lleva a protagonizar a una joven, la cual sin saber como o por que despierta en un lugar muy parecido a su habitación, sin embargo, al detallar mejor la situación puede aprecia que hay cosas que no encajan en su lugar. El juego nos presenta un mundo distopico el cual se ve hermoso pero que encierra una gran cantidad de misterios. El concepto de la muerte sobresale en todos los planteamientos, llevando al espectador a preguntarse si la protagonista en cuestión ha muerto o tan solo es algo producto de su imaginación, no sabemos si está en un limbo, en un espacio de su mente o en el purgatorio. Dentro del juego se nos presentan fragmentos de la vida de nuestro personaje, los cuales tienen la clara intención de hacernos reflexionar y llevarnos a entender mejor que ha sucedido.
---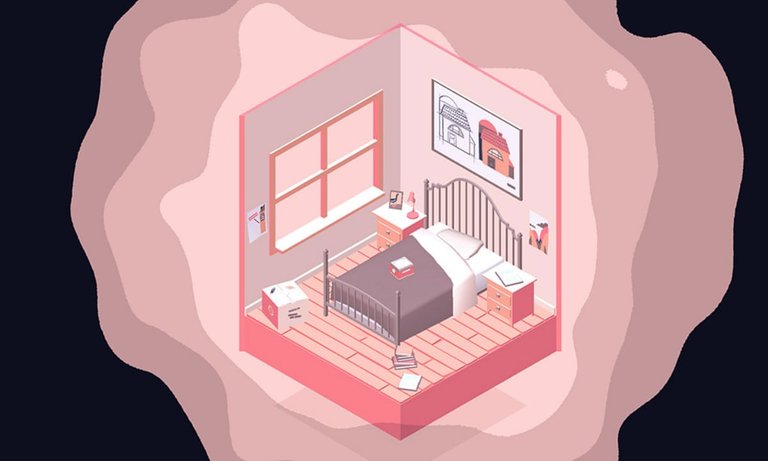 ---
GAMEPLAY
The game belongs to the genre of graphic adventures, it has the Point and Click system to interact with the different objects on the stage, the game presents a series of dioramas (A model in order to represent a scene), one One of our objectives is to thoroughly review all these dioramas, which we can turn to observe from all angles and thus be able to find the clues that help us solve the puzzles and thus be able to advance, a rather interesting game mechanic. At the narrative level The almost gone, it is divided into a series of chapters which take place in different settings. The game is short-lived and by this I mean that a skillful player can achieve it in just two hours, for others perhaps the game can last much longer.
---
JUGABILIDAD
El juego pertenece al género de aventuras gráficas, tiene como mecánica de juego el sistema Point and Clic para interactuar con los diferentes objetos dentro del escenario, El juego nos presenta una serie de dioramas (Un maqueta con el fin de representar una escena), uno de nuestros objeticos es revisar a fondo todo estos dioramas, lo cuales podemos ir girando para observar desde todos los ángulos y así poder encontrar las pistas que nos ayuden a resolver los rompecabezas y de esta forma poder avanzar, una mecánica de juego bastante interesante. A nivel de narrativa The almost gone, está dividido en una serie de capítulos los cuales transcurren en escenarios diferentes. El juego dura poco y con este me refiero a que un jugador hábil puede lograrlo en apenas dos horas para otros quizás el juego pueda durar mucho más.
---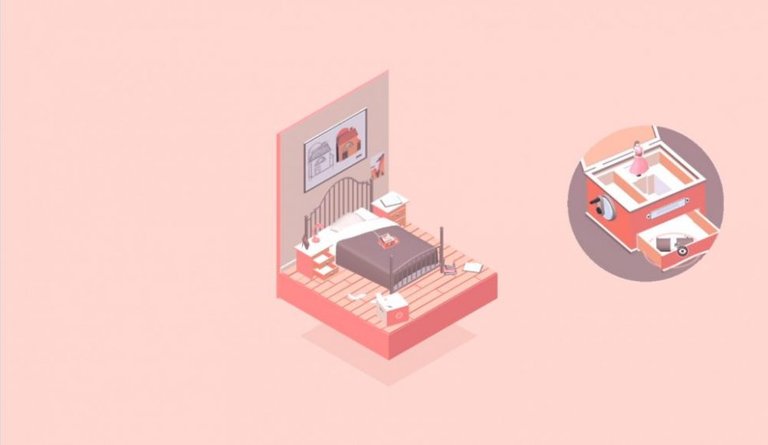 ---
GRAPHIC SECTION
The game has a minimalist but well-drawn design, it presents an outline so detailed that we can observe even the smallest object within the scenarios. The color palette is directed towards pastel shades, which contrasts with the ideas they want to convey, and gives the player the feeling that he is in a pleasant place, although we know that everything is very beautiful to be true, something darker occurs behind of all these beautiful colors.
---
APARTADO GRAFICO
El juego presenta un diseño minimalista pero bien dibujado, presenta un delineado tan detallado que podemos observar hasta el mínimo objeto dentro de los escenarios. La paleta de colores está dirigida hacia los tonos pasteles, lo cual contrasta con las ideas que desean transmitir, y da al jugador la sensación que está en un lugar placentero, aunque sabemos que todo es muy bonito para ser verdad, algo más oscuro ocurre detrás de todos estos colores tan bonitos.
---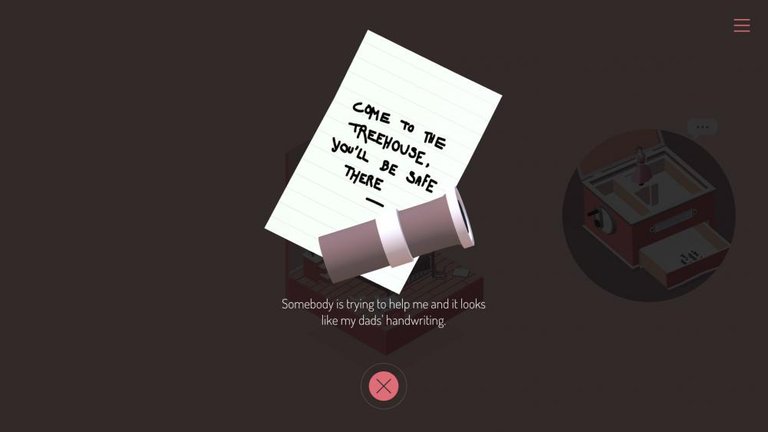 ---
SOUND
The game does not present any type of voices for the characters, in this case the game opts to use texts to make the story known, the soundtrack is combined with the artistic section to give us a sublime experience, it sounds at the appropriate moments, It presents strength when warranted and represents sadness if necessary, the point against is that many of the pieces are similar and this makes them feel repetitive, with respect to the ambient sounds they are adjusted to enrich the experience.
---
SONIDO
El juego no presenta ningún tipo de voces para los personajes, en este caso el juego se decanta por usar textos para dar a conocer la historia, la banda sonora se conjuga con el apartado artístico para darnos un experiencia sublime, suena en los momentos apropiadas, presenta fuerza cuando lo amerita y representa tristeza si es necesario, el punto en contra es que muchas las piezas se parecen y esto hace que se sientan repetitivas, con respecto a los sonidos ambientales los mismos están ajustado para enriquecer la experiencia.

---
CONCLUSIONS
The almost gone, presents an impressive narrative, we must accompany our protagonist on an introspective journey and in order to end this journey she must go through all the painful events that have marked her life. It presents a minimalist graphic section and a soundtrack that complement each other to immerse ourselves fully in the game, this is an experience that should not be missed. The almost gone, is one of those games where its narrative has so much weight that titles from other genres are not missed.
---
CONCLUSIONES
The almost gone, presenta una narrativa impresionante, debemos acompañar a nuestra protagonista a un viaje introspectivo y para poder finalizar este viaje debe recorrer todos los eventos dolorosos que han marcado su vida. Presenta un apartado grafico minimalista y una banda sonora que se complementan para sumergirnos de llenos en el juego, esta es una experiencia que no debe dejarse pasar. The almost gone, es uno de esos juegos donde su narrativa tiene tanto peso que no se echa de menos títulos de otros géneros.

| Console | | |
| --- | --- | --- |
| Platform(s) | Nintendo Switch, iOS, Android, Microsoft Windows, Mac OS | |
| Release | 15 de junio de 2020 | |
| Genre(s) | Adventure, Puzzle | |
| Mode(s) | Single Player | |
---
| Minimum PC Requirements | | |
| --- | --- | --- |
| Operating system | Windows® 10 64bit, 8.1 64bit, 7 64bit | |
| Processor | Intel Core I3 | |
| Memory | 2 GB de RAM. | |
| Graphics | Intel HD or Over | |
| Storage | 1 GB free disc | |
| Sound Card | 16 bit stereo, 48KHz WAVE file can be played | |
---