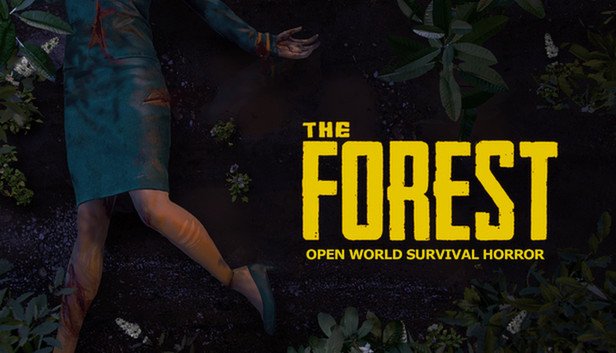 ---
The forest is a first-person shooter from the Survival Horror genre, designed and developed by Endnight Games; it is a multiplatform game that takes survival to the extreme. The forest is an open-world game where we are invited to explore the different environments that make up the forest with the aim of obtaining supplies that allow us to stay on the island and in addition to them help us defend ourselves from our hostile environment. Survival is our motto at all times.
---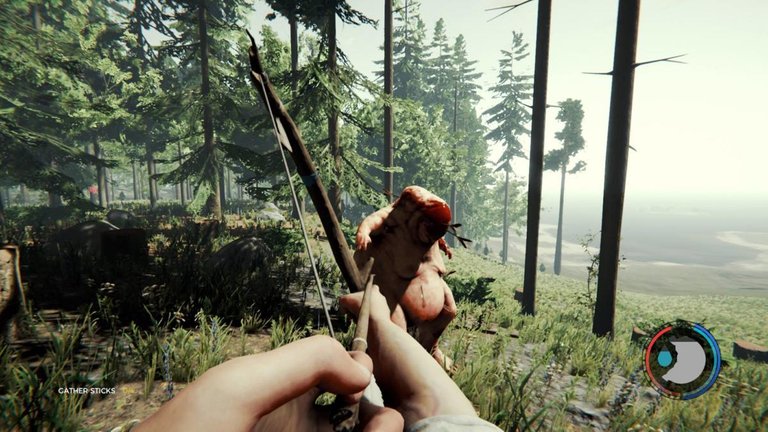 ---
STORY
---
The forest is a Survival Horror, which takes as an initial element the theme of survival, taking a plot similar to that of the television series Lost, our character is a father who travels with his son, when by chance the plane where they travel suffers an accident and end up on an abandoned island. When our character wakes up, he sees his son being kidnapped by islanders and is unable to do anything. A simple but effective story that motivates us to play to discover the secrets that the forest hides and how we can do to recover our son. Surviving is a real challenge, our companions on the island are cannibals who will try to finish us off at any cost, they are agile and we must be smart to stop their attacks.
---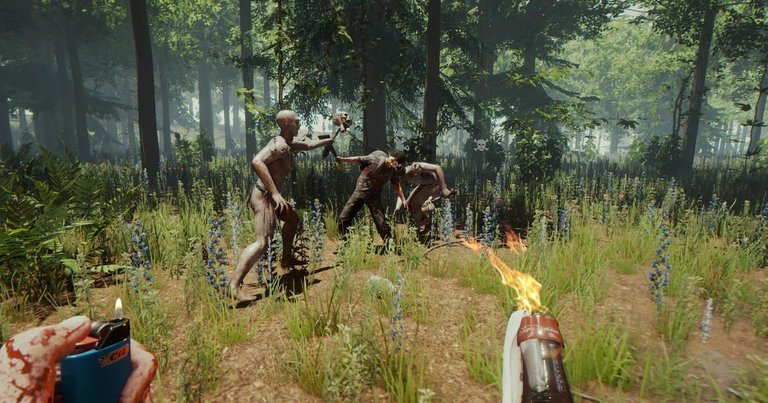 ---
GRAPHIC SECTION AND SOUNDTRACK
---
The Forest has an outstanding graphic section, with very good finishes especially in the creatures that are present in the game, these do not have a super advanced AI but certainly its appearance is terrifying. The natural environments are well recreated and give us the feeling of being completely in the jungle. As everything is not perfect there are moments where the Lag is present. On a sound level, there is a variety according to the game, screams, sounds of nature, the sounds of creatures that we face. The soundtrack is a complement to everything that is experienced on the screen.
---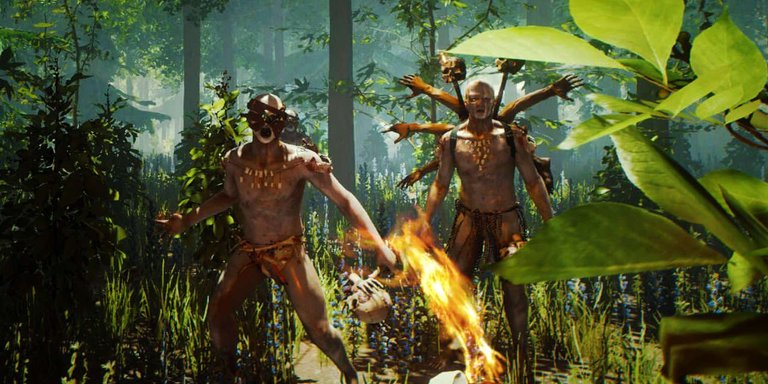 ---
GAMEPLAY
---
The Forest is based on the assumption that a person would do to survive, so we must review the different scenarios that we have, in order to obtain objects that help us survive on the island, in addition to them we have the ability to do Crafting, from our inventory we can combine a number of objects to protect our safety, create weapons or create decorative items, a good point is the guide we have and tells us the different combinations that we can do, but we can also find out on our own. The game has a first-person perspective, which gives us a lot of space when we go through the scenarios. Within the game our objective is to collect objects and materials to build our shelter, we will also be before the obligation to hunt and collect water, we are in a survival mode without those elements our character can have a sure death.
---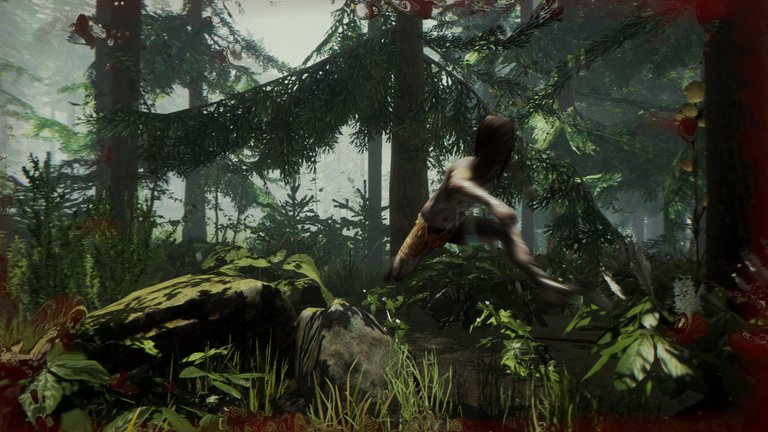 ---
CONCLUSIONS
---
It's a Survival Horror that intelligently mixes open worlds with the survival argument, leading us to explore a fairly well-designed world and use our imagination to create objects that help us survive. It is a game totally recommended for lovers of the genre and for all those who wish to spend hours and hours gluing to the console or the pc.
---
---
| Console | | |
| --- | --- | --- |
| Platform(s) | PlayStation 4, Microsoft Windows | |
| Release | 19 June 2018 | |
| Genre(s) | Adventure, Puzzle | |
| Mode(s) | Open World, Survival Horror | |
---
| Minimum PC Requirements | | |
| --- | --- | --- |
| Operating system | Windows® 10 64bit, 8.1 64bit, 7 64bit | |
| Processor | CPU: Intel Dual-Core 2.4 GHz | |
| Memory | 4 GB de RAM. | |
| Graphics | NVIDIA GeForce 8800GT or over | |
| Storage | 5 GB free disc | |
| Sound Card | 16 bit stereo, 48KHz WAVE file can be played | |
---