80's Action Heroes
Yesterday the 20th, CoD Cold War and Warzone updated with a mini-event all themed over hit 80's action movies! 80's action heroes is here for a limited time, ending the 18th of June and provides a wide range of content and adjustments to the base game.
Call of Duty: Cold War
Beginning on the Cold War side, this content update introduces a fan-favorite map from BO2 as well as a popular gamemode called Cranked but with a twist.
---
Standoff -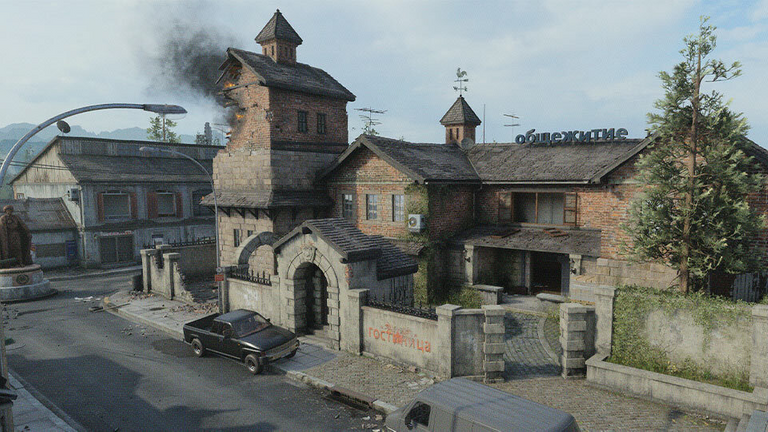 Yes, that's right!! Standoff, the fan favorite is back into another Call of Duty since its debut in BO2! I don't know about you CoD veterans, but this was one of my dearest maps on BO2. Going off of previous updates, Standoff is presumably here to stay and did not warrant its' own mini-update. But definitely make sure to hop on and take that quick nostalgia trip. Source
---
Die Hardpoint -

Die Hardpoint is an homage to the great movie Die Hard if you hadn't already guessed it. In short, getting kills or capturing the hardpoint area will give you a buff called Cranked, and you must kill someone every 30 seconds or you will die from running out of time. However, if you continue to kill someone within that 30 seconds, you will start to stack and chain buffs to make your character even harder to kill.
---
Zombies -
Multiplayer Matchmaking is not the only sector getting special treatment! For a limited time, you can hop into zombies and play Cranked 2.

Cranked 2 is mostly like the multiplayer mode, however there are distinct differences. In short, you begin the game with a knife and as soon as you kill the first zombie, you have 30 seconds to kill another zombie. Sounds simple right? Wrong! Besides the endless spawning of zombies - Instead of waves - every "round" will also decrease the amount of time you have to kill before you Crank Yourself™. To put this in perspective, I hit round 19 and had just about 10 seconds to kill a zombie, and I tend to easily hit round 40 on the normal mode.
Extra Details -
• All random box locations are active
• New powerups, such as the time freeze that stops the timer from ticking
• Mutant bosses still in the mode, killing them drops worthy score streaks
• Not compatible with Outbreak
---
Warzone
Now its the time for Warzone additions. (Free to Play BTW) Compared to Cold War, this game goes decently tame on the additions and extras. To begin, Warzone was outfitted with a couple new monuments and a cool game mode for the map.
Power Grab Game Mode -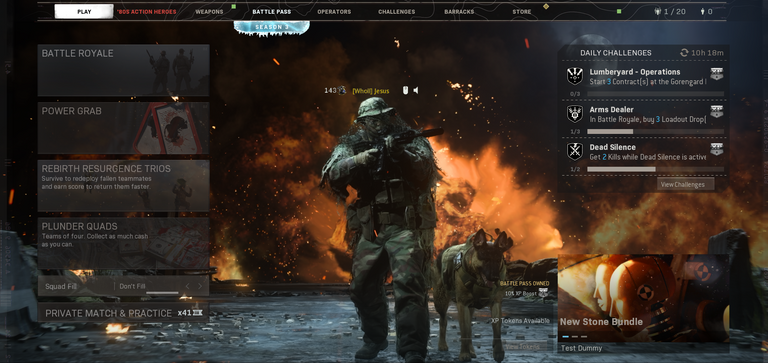 Power Grab is the new limited time event in which you are rewarded for being more aggressive and confirming kills in Verdansk. (The Warzone Map) Don't hate me please, but I have not personally played the mode yet so I found this overview from GamesRadar.
"The mode essentially rolls elements of Kill Confirmed and Buy Back into the classic Battle Royale experience on Verdansk. Players can pick up dog tags dropped by enemies to progress through an escalating ladder of rewards, which range from UAVs and Advanced Gas Masks to Respawn Tokens. Every player starts the match with one Respawn Token, which gives them the right to infil back into the game after death, but you'll need to earn more if you plan to continue playing beyond your second life. Alternatively, your teammates can bring you back either through a Buy Station, or by collecting enough dog tags, which are also found in Supply Boxes and Contracts around Verdansk.
As the match draws to its conclusion (which arrives much faster, as the gas circles are fewer and smaller than in normal battle royale), players will have the option to fight over a flag that spawns in the final circle, which grants the ability to exfil via helicopter. Alternatively, you can play more aggressively, and win by eliminating all other enemy teams, including those attempting to make a quick getaway in that aforementioned chopper."
---
New Monuments -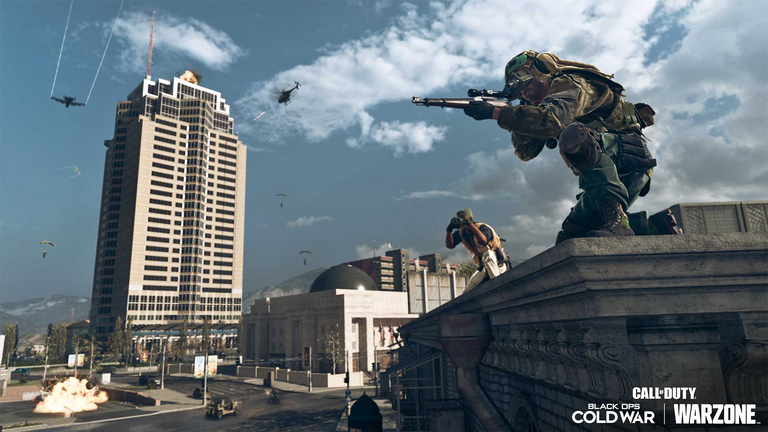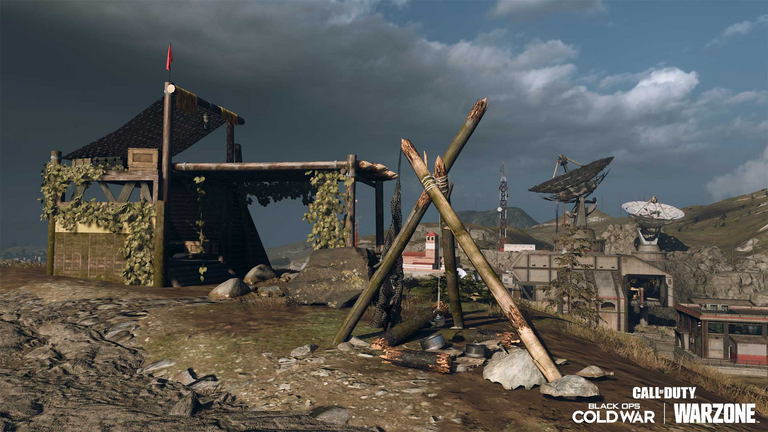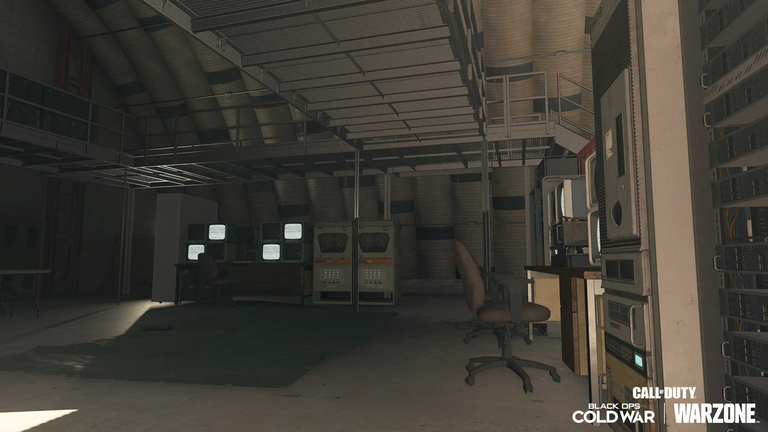 Images sourced from here.
Beginning from left-right, top-bottom: We have "Survival Camps", "Nakatomi Plaza", and "CIA Outpost".
I love the look of all of these, especially the plaza bringing in a new large spot and seems like a good area to survey enemies. However, I know that everyone has the same idea and the skyscraper will be a warzone in itself.
---
Adjustments, Plans, and Important Things I Missed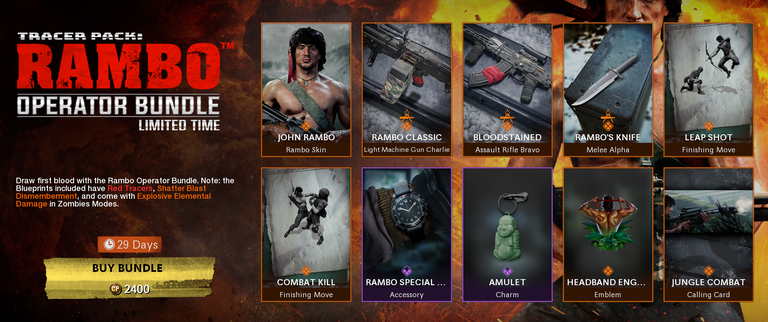 • Rambo Limited Time Pack in Store ↑
• John McClane Limited Time Pack in Store ↑
---
• Combat Bow Killstreak (Released)
• Standoff / Duga maps added to multiplayer (Released)
• Multi-team elimination game mode (Released)
• 80's action inspired medals (Released)
---
• Orda monsters wander Outbreak (Released)
• Previously released DLC weapons now available in random box (Released)
---
• Baseball bat (Not Released yet)
• AMP63 Automatic Pistol (Not Released Yet)
• "Rambo's Gun Game" releasing week 2 of event
• Ballistic Knife (Not Released Yet)
This was sourced from the CoD Website
---
EVENT CHALLENGES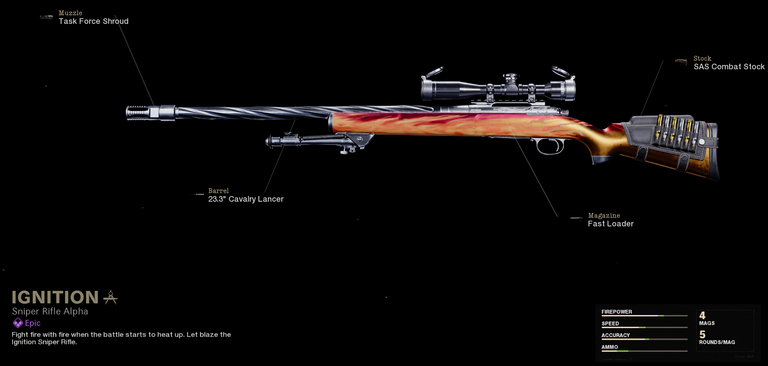 Warzone Challenges -
Complete All 9 Challenges to Unlock Showcased Blueprint
You can achieve smaller rewards for each challenge, but we all want the blueprint right??
For the Pelington 703 Sniper Rifle
• Earn First Blood by being the first member of your squad to get a kill
• Get 15 kills with Explosive weapons or Lethal equipment
• In Power Grab Game Mode, collect 50 dog tags
• In Power Grab Game Mode, reach the final circle 5 times
• Eliminate 25 enemy agents during the Arms Deal Public Event (presumably not released yet)
• Survive a jump to the ground from the top of Nakatomi Tower
• Complete any one of the three side missions at Nakatomi tower
• Collect 3 Rambo POW Dog Tags
• Get 3 kills with the combat bow killstreak
---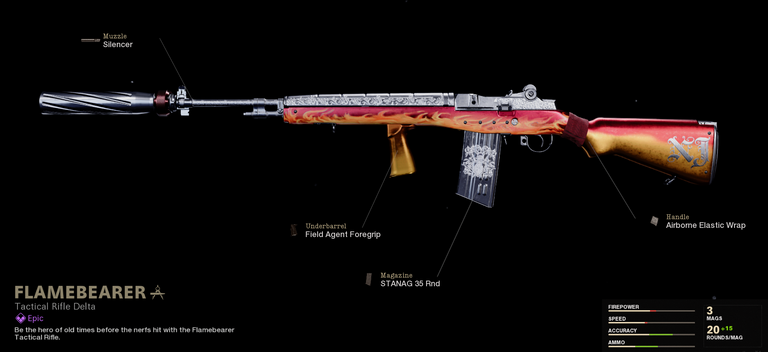 Zombies/Multiplayer Challenges -
Complete all 9 challenges to Unlock Showcased Blueprint
You can achieve smaller rewards... you heard this already
For the DMR 14 Tactical Rifle
• Complete 7 matches in multiplayer or zombies 80's action playlist. (Round 5+ to count in zombies)
• In 80's action playlist, win 3 matches in zombies or multiplayer (Round 15+ to count in zombies)
• In 80's action playlist, get a total of 100 eliminations, or slaughter medals in zombies
• In multiplayer/zombies, earn 25 "Have a Blast!" medals by getting kills with explosives
• In multiplayer/zombies, earn 25 "Become War" medals while using automatic weapons
• In multiplayer/zombies, earn 25 "Light Em Up" medals while using the death machine
• In multiplayer/zombies, earn 25 "This is Personal" medals while using melee weapons
• Get 3 kills without dying in multiplayer | Earn 10 "Jackrabbit" medals in zombies
• In multiplayer/zombies, earn 10 "Chopped Up" medals while using the Tomahawk lethal equipment"
---
And Lastly...
Surprisingly update size was more tame than what we have seen from Warzone. For PC players, CW is a tidy 10.3GB and right in the middle of size difference for different systems. For Warzone PC, the F2P is 14.9GB while full game owners have 18.1GB to download, which is the higher percentile from any other. The picture provided will show the size of your update if you have done so yet.
---
My Overall Impression
Opinions subject to change as more time is spent on different modes
I love the idea of this theme, it disappoints me the lack of free bundles/extras but I guess I can't complain too much, they need to make money too. The bundles and character skins look amazing but definitely not worth $25 in my honest opinion. Warzone is always a pain in my rear, having to warm myself up for frustration before playing and I expect no different, except worse with this more aggressive mode. Zombies mode is fantastic, it gives me a challenge and speeds up the monotonous early rounds and will keep me busy for quite a bit. The free blueprint challenges are a bit hard for the casual player and only lasting 2 weeks, but it is called challenges for a reason. Overall, CoD did not disappoint coming into the spotlight with a quite unique theme.
I am sorry if I missed anything important, quite a bit to sift through..
Thank you for reading!
And I'll see you on the next game update.