[Final Fantasy I] King, Princess, Wolves and Goblins! #1 - Prologue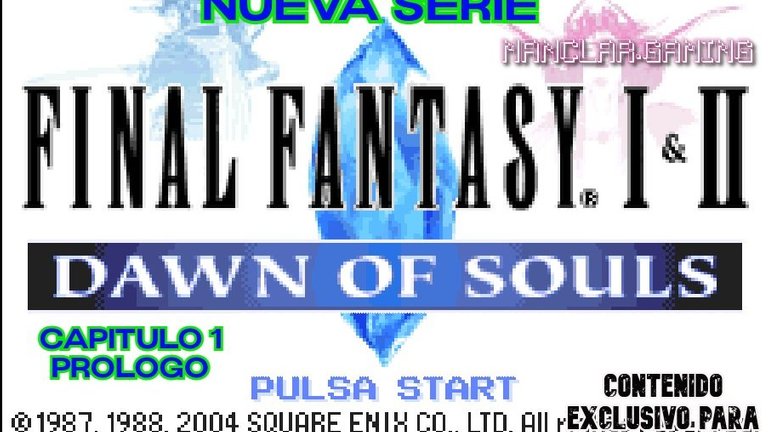 ---
King, Princess, Wolves and Goblins!
Meooooooooowwwwwww!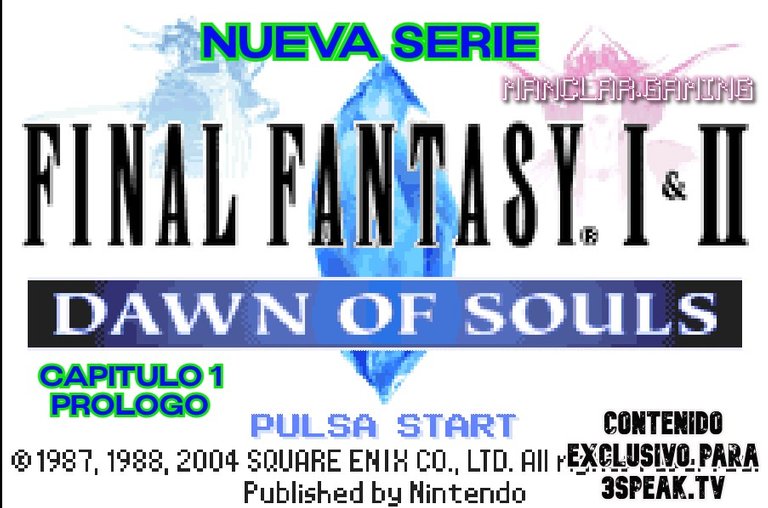 Saludos amigos, estoy muy contento porque en esta ocasión comienzo una nueva serie: Final fantasy Dawn of Souls I-II, un clásico del gaming que todo gamer ama con locura.
Cuatro aventureros hivers abordan esta obra maestra : Gr33nm4ster(Green el Ladrón), Andrewmusic(Andrew la druida blanca) , Javier Gama(Gama el mago oscuro), y Manclar(su servidor,el guerrero).Nos sumergimos para explorar este maravilloso universo.
Los vientos cesan,los mares se agitan,la tierra se pudre, pero la gente espera que se cumpla una profecia.
"Cuando reine la oscuridad en el mundo, llegaran los cuatro Guerros de la luz"
Tras una larga travesia, finalmente aparecieron cuatro jovenes viajeros...
En sus manos, cada uno traia un cristal.
Y así estos hivers llegan a un pueblo llamado Cornelia y entramos directamente al castillo porque nos dio curiosidad, y al hablar con el primer guardia que nos encontramos nos informa que el rey está buscando a los guerreros de la luz, y nos habla de los cristales. Luego de hablar con la reina que nos dice que su hija esta perdida y nos pide ayuda, nos envían directamente con el rey, quien nos ofrece a cambio de que le traigamos a Sara, su hija, que reparara el puente que debemos cruzar para llegar al otro lado donde queremos.
Despues de una charla con el consejero y el rey que nos habla de la profecía de Luka, nos dice que Garland un ex caballero ha secuestrado a la princesa y nosotros nos vamos al pueblo para adquirir las espadas, las armaduras y aprender las habilidades que necesitamos para empezar nuestra aventura.
Fuimos a la tienda de armas y compramos unas espadas para Green y Manclar, adquirimos un báculo mágico para Gama y un martillo druídico para Andrew, quedaron muy felices,tambien compramos las armaduras para nosotros,luego fuimos a la tienda de magos y Andrew aprendió el poder de curación, de escudo protector para proteger a los aliados, y un conjuro para espantar a los muertos vivientes. Gama aprendió los conjuros de fuego, electricidad y de dormir a los enemigos.
Nos equipamos todas las cosas, Estábamos muy animados y salimos a entrenarnos al bosque.
En el bosque nos emboscaron varios duendes furiosos, pero trabajando en equipo y usando nuestras habilidades los destrozamos, fuimos muy valientes todos. Tambien apareció un lobo sediento de sangre y Green valientemente lo fulmino con mucha furia.
Y luego de varios entrenamientos y subir de nivel, nos fuimos a la posada para recuperar fuerzas hasta el siguiente episodio.
Y eso fue lo logrado hasta el día de hoy, lo disfrute como siempre, este equipo es realmente muy poderoso.
Asi que los espero en el próximo episodio!.
Greetings friends, I am very happy because this time I start a new series: Final fantasy Dawn of Souls I-II, a gaming classic that every gamer loves madly.
Four hiver adventurers tackle this masterpiece: Gr33nm4ster (Green the Thief) , Andrewmusic (Andrew the white druid) , Javier Gama (Gama the dark wizard) , and Manclar (your servant, the warrior) . We dive to explore this wonderful universe.
The winds cease, the seas churn, the land rots, but people wait for a prophecy to be fulfilled.
"When darkness reigns in the world, the four Wars of light will arrive"
After a long journey, four young travelers finally appeared ...
In their hands, each one carried a crystal.
And so these hivers arrive at a town called Cornelia and we go directly to the castle because we were curious, and when we spoke with the first guard we met, he informed us that the king is looking for the warriors of light, and he tells us about the crystals. . After talking with the queen who tells us that her daughter is lost and asks us for help, they send us directly to the king, who offers us in exchange for bringing Sara, his daughter, to repair the bridge that we must cross to get there. to the other side where we want.
After a talk with the counselor and the king who tells us about Luka's prophecy, he tells us that Garland, a former knight, has kidnapped the princess and we go to town to acquire swords, armor and learn the skills we need. to start our adventure.
We went to the weapons shop and bought some swords for Green and Manclar, we bought a magic staff for Gama and a druidic hammer for Andrew, they were very happy, we also bought the armor for ourselves, then we went to the wizard shop and Andrew learned the healing power, a protective shield to protect allies, and a spell to scare away the undead. Gama learned the spells of fire, electricity and to put enemies to sleep.
We equip all the things. We were very excited and went out to train in the forest.
In the forest several angry goblins ambushed us, but working as a team and using our skills we destroyed them, we were all very brave. A bloodthirsty wolf also appeared and Green bravely glared at him with great fury.
And after several training sessions and leveling up, we went to the inn to regain strength until the next episode.
And that was what has been achieved to this day, I enjoyed it as always, this team is really very powerful.
So I wait for you in the next episode!
---
In cornelia ready for adventure!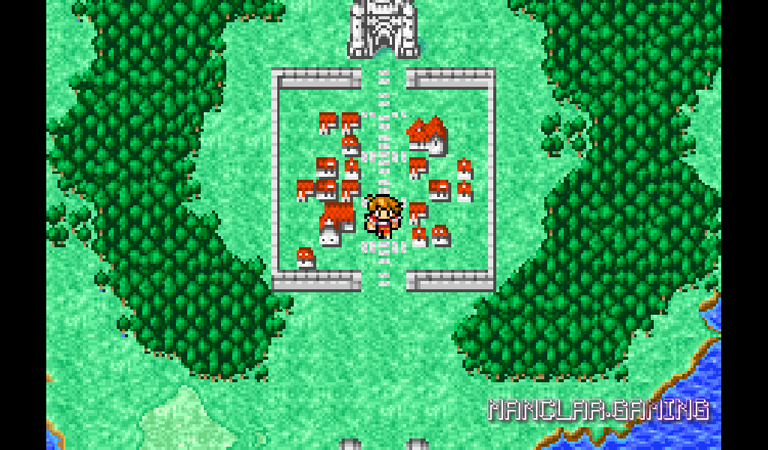 The party defending itself from the goblins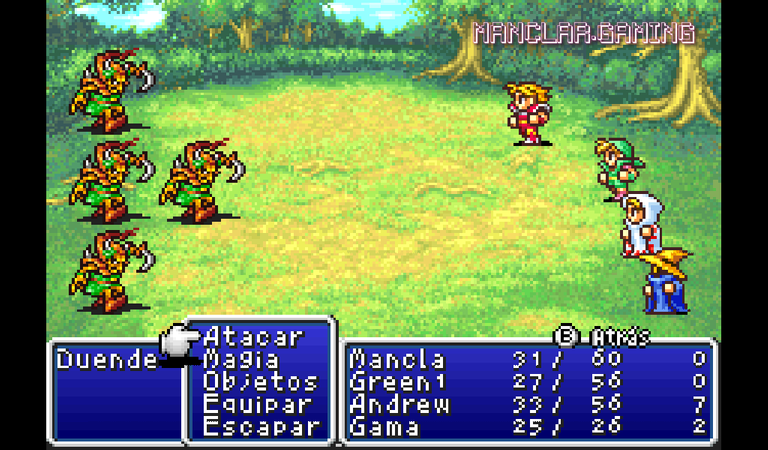 Green glaring at the wolf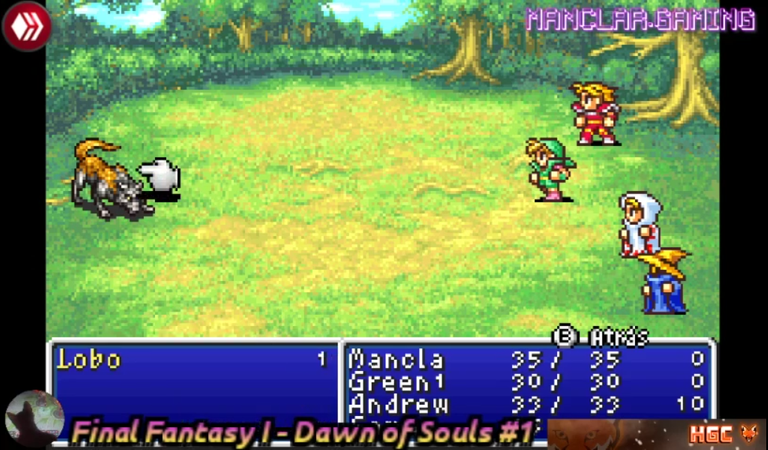 At the inn, after training.

Toda la grabación, edición, maquetado, retoque de fotos, elaboración del post y retoques son realizados en una laptop con 2 GB RAM marca Canaima letras rojas. Es una computadora de muy bajos recursos, bajo el sistema operativo Lubuntu 16.04 LTS usando OBS software para hacer las grabaciones y Openshot Video Editor para editar los videos.
Espero apoyes mi esfuerzo y te guste mi trabajo, lo iré mejorando todo lo que pueda, usando los recursos que tengo.
Eso es todo y espero lo disfruten amigos.
All the recording, editing, layout, photo retouching, post elaboration and retouching are done on a laptop with 2 GB RAM, Canaima brand red letters. It is a very low-resource computer, running the Lubuntu 16.04 LTS operating system using OBS software to make the recordings and Openshot Video Editor to edit the videos.
I hope you support my effort and you like my work, I will improve it as much as I can, using the resources I have.
That's it and I hope you enjoy it friends, and wish you have a very good time watching to video,so please share it with your friends.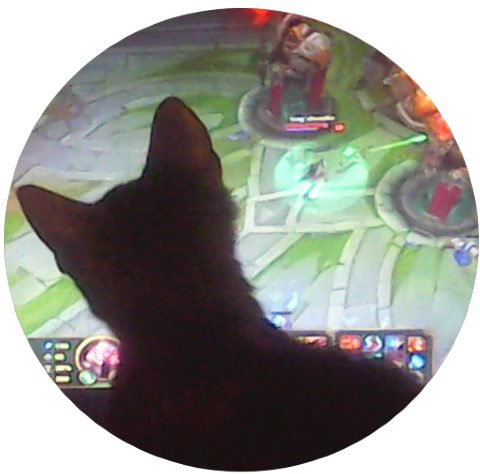 ---
▶️ 3Speak
---
---