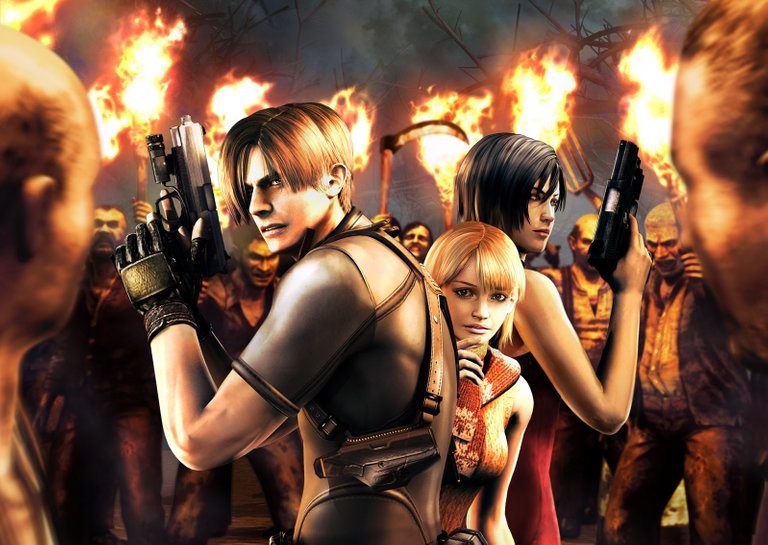 English
I recommend turning of the lights.

If you like horror games, action games, adventure games and lots of zombies, get ready to shake and have fun. Behind you, asshole!
The sentence you saw earlier is not an insult to you. But if it's one of the villagers' insults in this game. If you haven't played this game, I recommend you do so. I warn you though, the villagers will insult you nonstop or until you finish them off.
The original title of this game is: Biohazard 4 although it is known worldwide as Resident Evil 4. It is an action, adventure and horror game. And believe me, when I tell you it's a horror game, I'm not lying to you. You will have one or more scares, again I recommend it.
Story
The story is about a handsome man, a guy who at first sight does not seem threatening, but his fighting skills are certainly extraordinary.
He, called Leon S. Kennedy, must enter a dangerous city on a mission to rescue the daughter of the president of the United States, who has been kidnapped by a strange organization in Spain.
His mission, which seems simple, ends up becoming difficult when there is aggression from the inhabitants of this strange town who attack him for no reason.
They are characterized by their old clothes and weapons from knives, axes and torches to a chainsaw. Their bad words give us a clear idea of how these ugly and insolent villagers have lived by raising themselves.
I must admit that when I first played this game, I was scared. There are many parts of the story where the situation makes us tense and any scene of fear makes us jump for joy.
To this day I can say that this title is one of my favorites since I have had unforgettable experiences playing with friends and also alone in my room.
---
Gameplayability
If you have played the previous games of the series, you will know that it has a different and innovative game system. For me, in particular, a pretty good system with comfortable controls. In the previous instalments, it's a bit difficult to aim and shoot, but in this instalment, they've improved a lot in this respect.
The defence movements are extraordinary and quite intuitive. I know if you play it, you'll love it. It also has a variety of puzzles that you can't miss.
I have to say that it has been one of the best-selling games because of its history and innovative gameplay that I have already mentioned. It's a gem of a game that you should definitely have.
One of the most important additions to this game will be our precious briefcase in which we will carry everything we need to survive. With this game you will not only have fun and get a few scares, but you will also learn to be tidy and manage space well.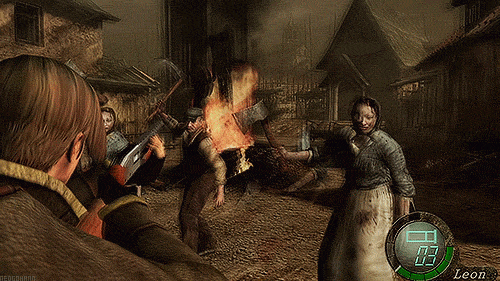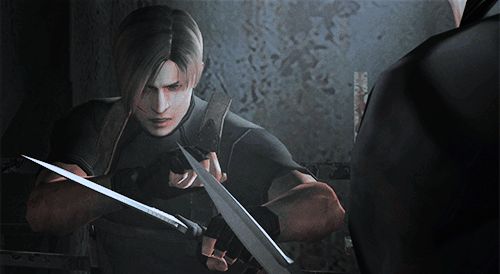 ---
Visual Section
I'm not going to lie to you, the first time I played it was a long time ago and I found your graphics incredible. Currently this game has a visual remake which improves the textures and contours of the people and scenarios. In spite of that, the original game doesn't have bad graphics for its time. I could say that the graphics are not its strong point but still they are quite decent and the animations are incredible and quite fluid.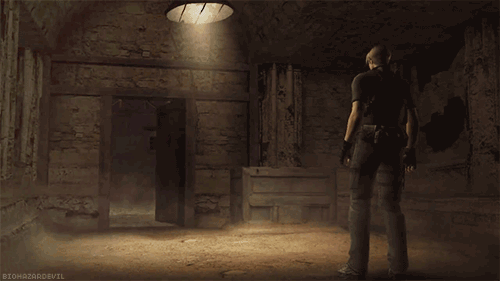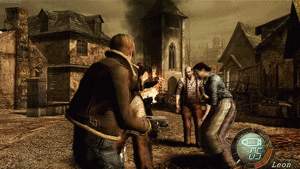 ---
Soundtrack
And this is my favorite part of this wonderful game. The sound and the atmosphere are wonderful. It gives you a sense of fear at all times. This game can make your heart race and excite you like you have no idea. Because of its sound, this game can scare you a lot and if it doesn't scare you, it will be a lot of fun.
Now all you have to do is download it and try it out. I'm sure you'll love it.
If you can comment and you like the format of my posts, please, I invite you to do so, so you can motivate me to improve more and more.
Thanks to Odc, Hive Gaming and many more who constantly support my content. See you in the next review.

Español
Recomiendo apagar las luces.

Si te gustan los juegos de terror, acción, aventura y muchos zombies prepárate para temblar y divertirte. ¡Detrás de ti, imbecil!
La frase que viste antes no es un insulto para ti. Pero si es uno de los insultos de los aldeanos en este juego. Si no has jugado a este juego, te recomiendo que lo hagas. Te advierto sin embargo, que los aldeanos te insultarán sin parar o hasta que acabes con ellos.
El título original de este juego es: peligro biológico 4 aunque es conocido mundialmente como Resident Evil 4. Es un juego de acción, aventura y terror. Y créeme, cuando te digo que es un juego de terror, no te estoy mintiendo. Tendrás uno o más sustos, de nuevo te lo recomiendo.
Historia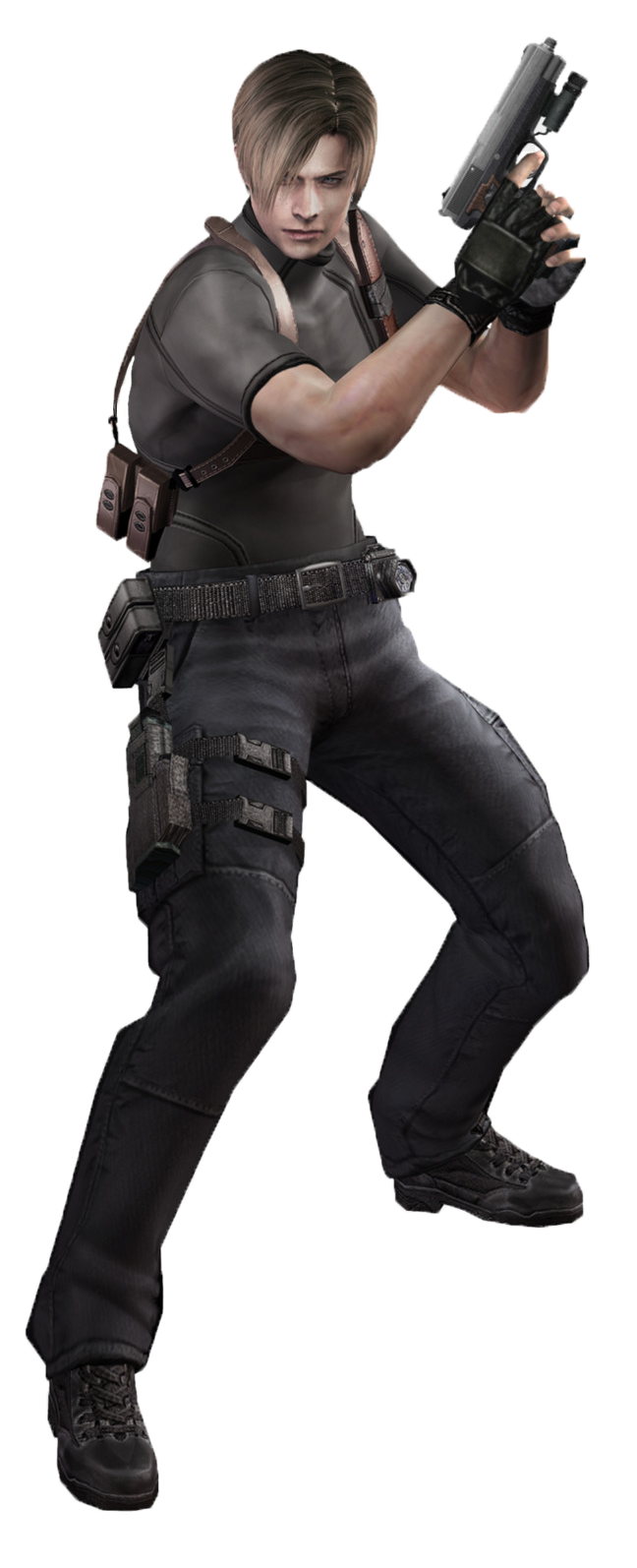 La historia está protagonizada por un hombre apuesto, un sujeto que a primera vista no parece amenazador, pero sin duda, sus habilidades a la hora del combate son extraordinarias.
Él, llamado Leon S. Kennedy, debe entrar en una peligrosa ciudad como misión para rescatar a la hija del presidente de los Estados Unidos, que ha sido secuestrada por una extraña organización que se encuentra en España.
Su misión, que parece sencilla, acaba tornándose difícil cuando se denota agresividad de los habitantes de este extraño pueblo que lo atacan sin razón.
Estos se caracterizan por sus ropas y armas viejas desde cuchillos, hachas y antorchas hasta una motosierra. Sus malas palabras nos dan una clara idea de cómo estos feos e insolentes aldeanos han vivido criándose.
Debo de admitir que al jugar por primera vez a este juego, me asusté. Hay muchas partes de la historia en donde la situación nos pone tensos y cualquier escena de miedo nos hace saltar de miedo.
Al día de hoy puedo decir que este título es uno de mis favoritos ya que he tenido experiencias inolvidables al jugar con amigos y también solo en mi habitación.
---
Jugabilidad
Si ya has jugado a las anteriores entregas de la serie, sabrás que tiene un sistema de juego diferente e innovador. Para mí, en particular, un sistema bastante bueno con controles cómodos. En las entregas anteriores es un poco complicado apuntar y disparar, sin embargo en esta entrega han mejorado mucho en este aspecto.
Los movimientos de defensa son extraordinarios y bastante intuitivos. Sé que si lo juegas, te encantará. También tiene una variedad de puzzles que no te puedes perder.
Debo destacar que ha sido una de las entregas más vendidas por su historia y su innovadora jugabilidad que ya he mencionado. Es una joya de juego que sin duda debes tener.
Uno de los añadidos más importantes de este juego del juego será nuestro preciado maletín en el cual llevaremos todo lo necesario para sobrevivir. Con este juego no solo te divertirás y te llevarás unos sustos, si no que también aprenderás a ser ordenado y administrar bien el espacio.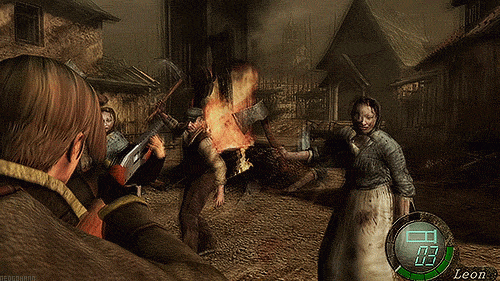 ---
Apartado Visual
No les voy a mentir, la primera vez que lo jugué fue hace mucho y sus gráficos me parecieron increíbles. Actualmente este juego cuenta con un remake visual el cual mejor las texturas y los contornos de los personas y escenarios. A pesar de eso, el juego original no tiene malos gráficos para su época. Podría decir que los gráficos no son su fuerte pero aún así son bastante decentes y las animaciones si que son increíbles y bastante fluidas.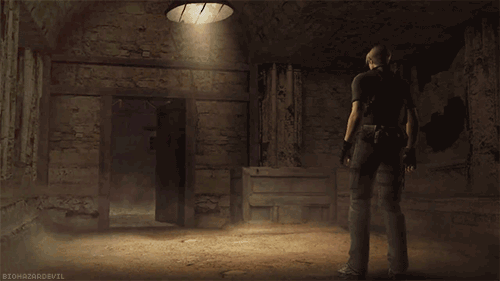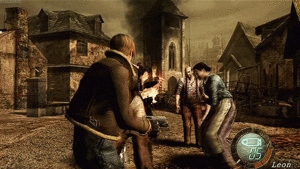 ---
Banda Sonora
Y esta es mi parte favorita de este maravilloso juego. El sonido y el ambiente son maravillosos. Te da una sensación de miedo en todo momento. Este juego puede acelerar tu corazón y excitarte como no tienes ni idea. Gracias a su sonido, este juego puede asustarte mucho y si no te asusta, te divertirá muchísimo.
Ahora solo tienes que ir a descargarlo y probarlo. Estoy seguro de que te encantará.
Si puedes comentar y te gusta el formato de mis post, por favor, te invito a que lo hagas, así me motivas a mejorar cada vez más.
Gracias Odc, Hive Gaming y a muchos más que apoyan constantemente mi contenido. Nos vemos en la próxima review.
---