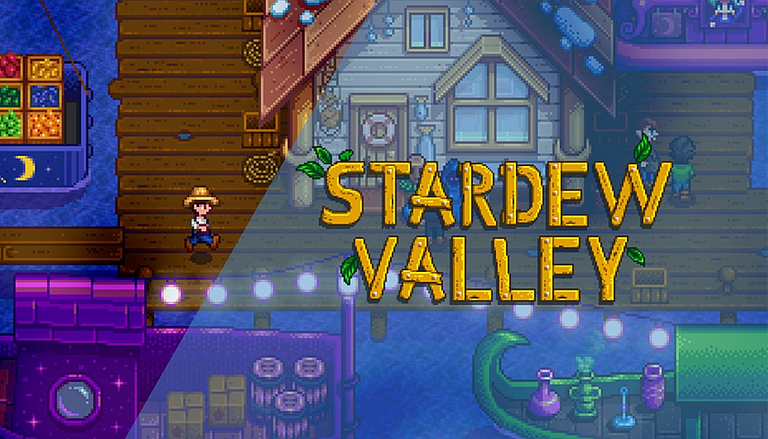 English
I recommend turning off the lights.

If you like life simulation games, then you'll love Stardew Valley.
Stardew Valley is a great simulation game that was released in 2016 for PC. At first glance it may seem a simple game, but in reality it is a diamond in the rough. Its content is quite extensive and it's also a lot of fun to play.
Story
The story of Stardew Valley begins by taking the role of a character who finds himself trapped in his daily office work, enclosed in 4 walls, far from the open air. Our already overwhelmed character, full of exhausting work, receives a letter from his grandfather one day. His life will change incredibly when he goes to live on his grandfather's farm.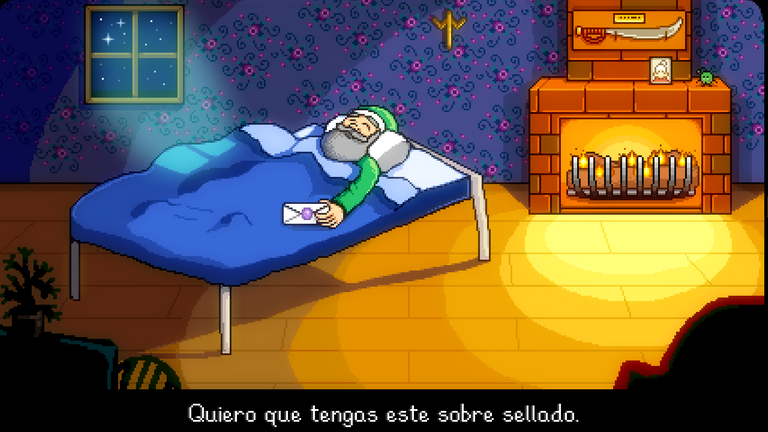 Unfortunately this farm is in bad condition and it will be our duty to carry on the grandfather's farming legacy, all with hard work. Our character will have to use all his energy and encouragement to be able to sell and export quality products and thus raise the name of the farm and put his grandfather's precious village(Stardew Valley), back on the map.
But that's not all, strange things are happening in the village and we will have to go in and investigate. Our character will meet a wizard who will teach him many things and we will also meet a monster hunter. This is where the story takes an unexpected turn.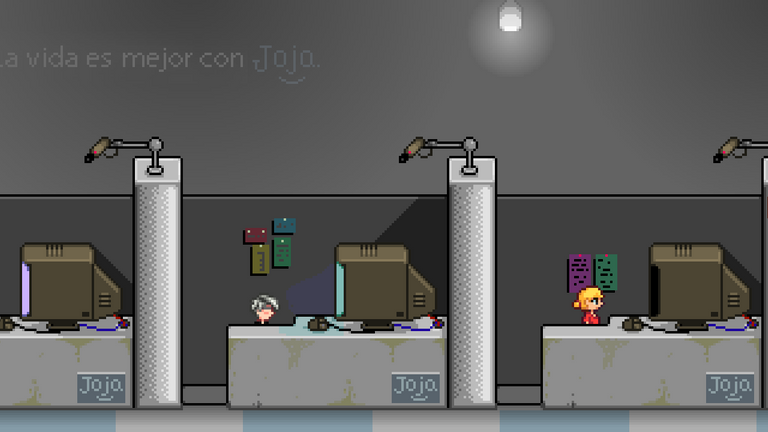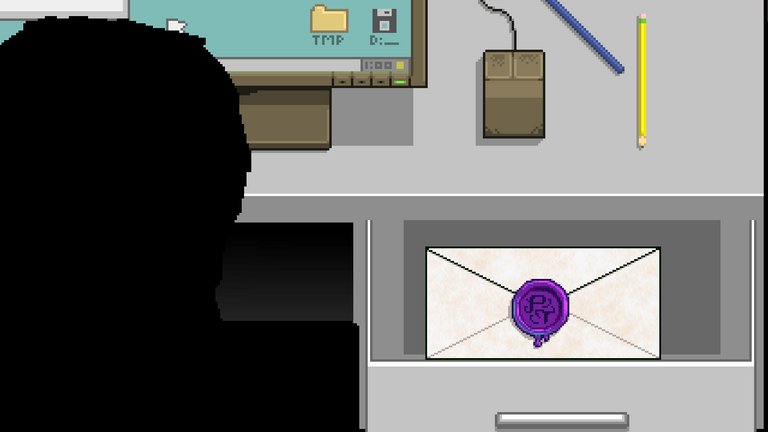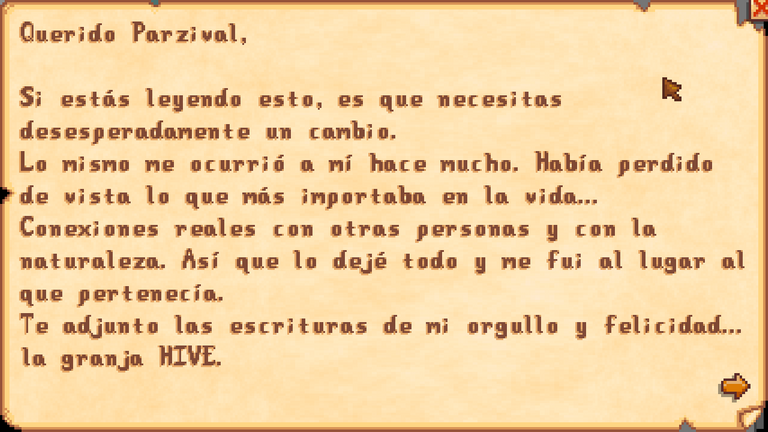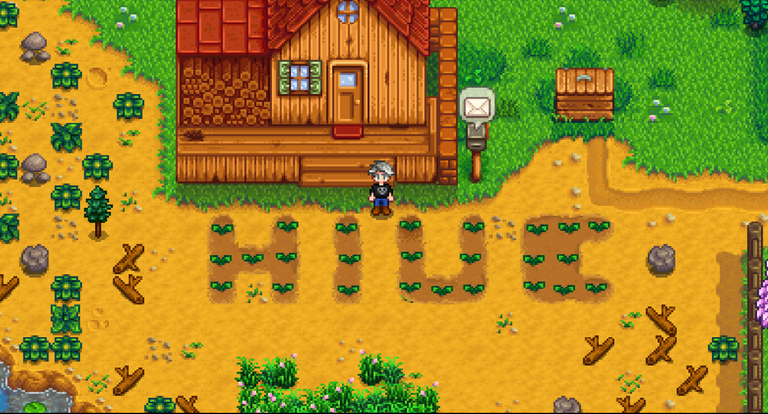 ---
Gameplayability
The gameplay of Stardew Valley is a bit like Harvest Moon, even a bit like Minecraft. We can create our character and customize it in our own way. The customization doesn't have a lot of content, but it's enough. At the top we can put our name and the name of our farm. This whole section is very intuitive and simple.
Once on our farm we can start planting plants, cutting trees, fishing and other things.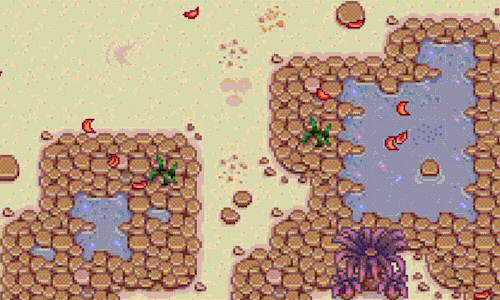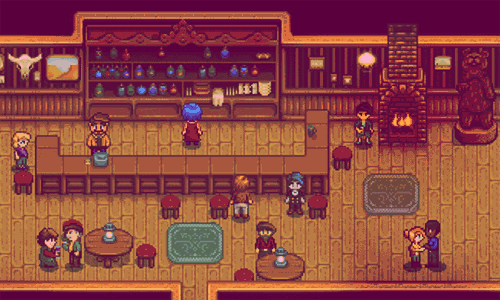 Something I really like is the possibility of interacting with the NPCs that are all over town. You can give them gifts, see their birthday dates, and even get engaged.
One thing you'll notice as you go along is that the game isn't just about being a farmer. You will also be a warrior and have the ability to fight monsters with melee weapons to ranged weapons.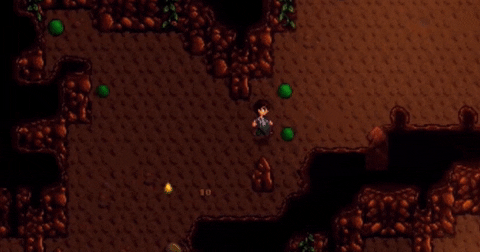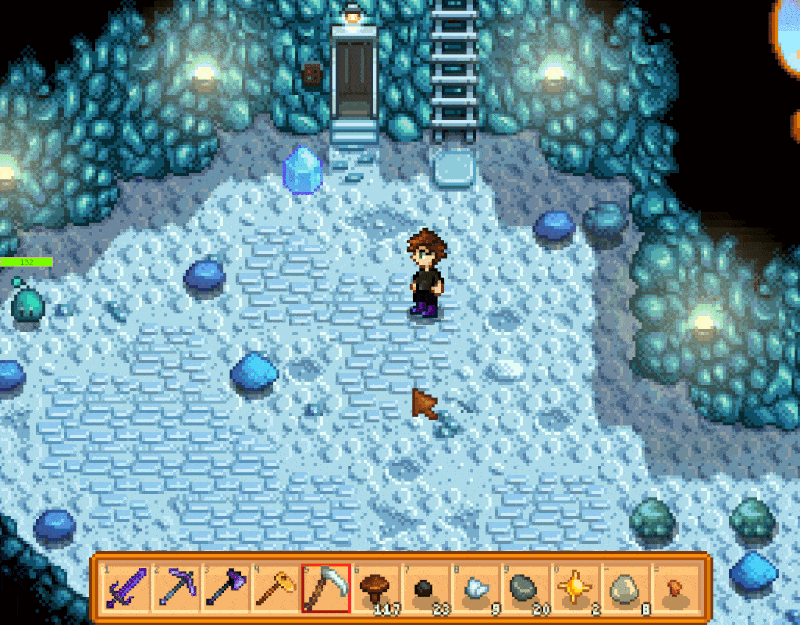 The mechanics in terms of energy consumption seem right to me, as well as having a time limit for going home to rest.
It also has a cooperative mode where you can play with your friends and have a great time. You can create a very productive farm together.
---
Visual Section
The graphics of this game are beautiful. The detail of the pixelart is magnificent. It has 2D retro art mixed with the modern. Every detail is well polished and worked on, no doubt a great job from the designers.
The objects can be easily distinguished without any problem and are very pleasant to look at.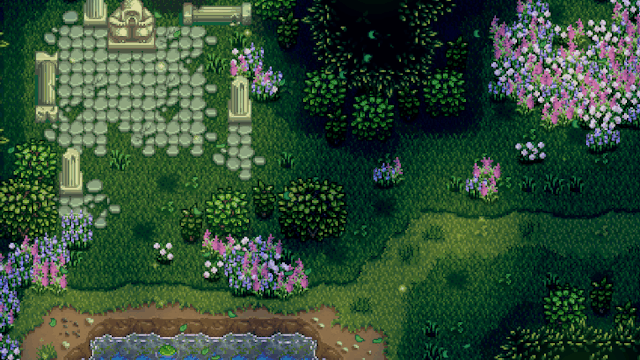 ---
Soundtrack
The music in this game is beautiful. It's over two hours of relaxing music. If you have a bad day and you listen to it while playing I'm sure it will make you feel much better and help you relax.
The sound effects are also incredible, especially the sound of rain and the sound of lightning.
Now all you have to do is download it and try it out. I'm sure you'll love it.
I hope you liked my review. Thanks to Ocd, Hive Gaming, and many others who support my content. See you in the next review.

Español
Recomiendo apagar las luces.

Si te gustan los juegos de simulación de vida, entonces Stardew Valley te encantará.
Stardew Valley es un gran juego de simulación que fue lanzado en el año 2016 para Pc. A simple vista puede parecer un juego simple y sencillo pero en realidad es un diamante en bruto. Su contenido es bastante extenso además de que es muy divertido de jugar.
Historia
En Stardew Valley tomaremos el rol de un personaje que se encuentra atrapado en su trabajo diario de oficina, encerrado en 4 paredes, lejos del aire libre. Nuestro personaje ya agobiado, lleno de trabajo agotador, un día recibe una carta de su abuelo. Su vida dará un cambio repentino cuando decide ir a vivir a la granja de su abuelo.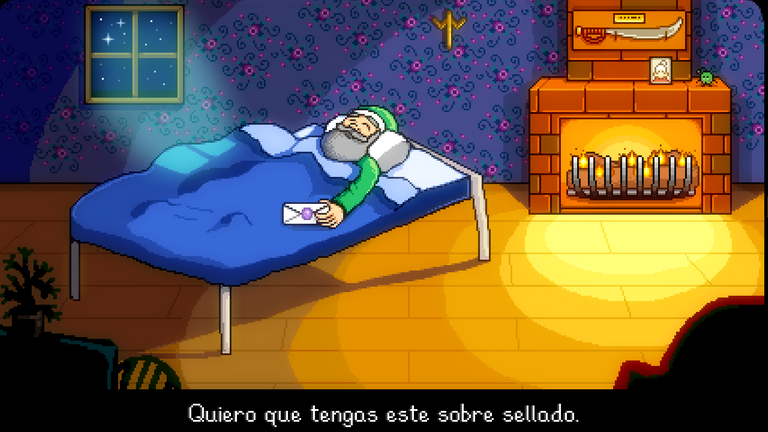 Lastimosamente esta granja se encuentra en mal estado y será nuestro deber llevar el legado agricultor del abuelo, todo con arduo trabajo. Nuestro personaje deberá utilizar toda su energía y aliento para poder vender y exportar productos de calidad y así poner en alto el nombre de la granja y volver a poner en el mapa el preciado pueblo de su abuelo, Stardew Valley.
Pero eso no es todo, en el pueblo suceden cosas extrañas y tendremos que adentrarnos a investigar. Nuestro personaje conocerá a un mago que le enseñará muchas cosas además también conoceremos a un cazador de monstruos. Aquí es donde la historia da un giro inesperado.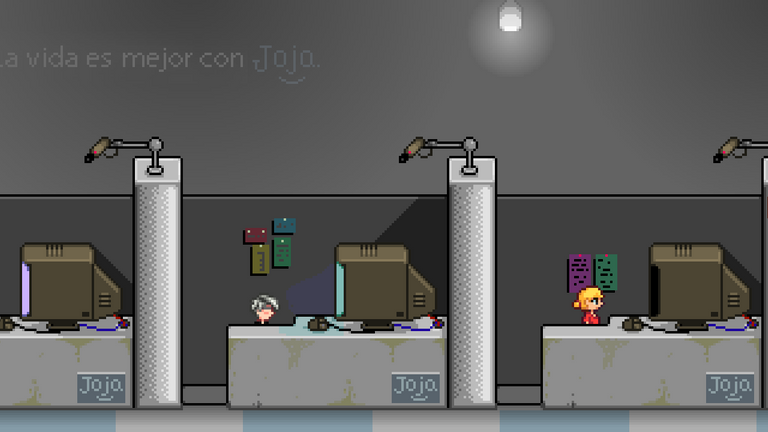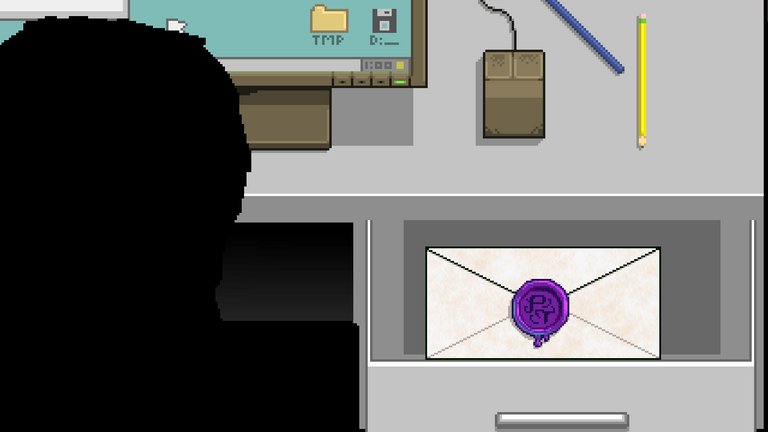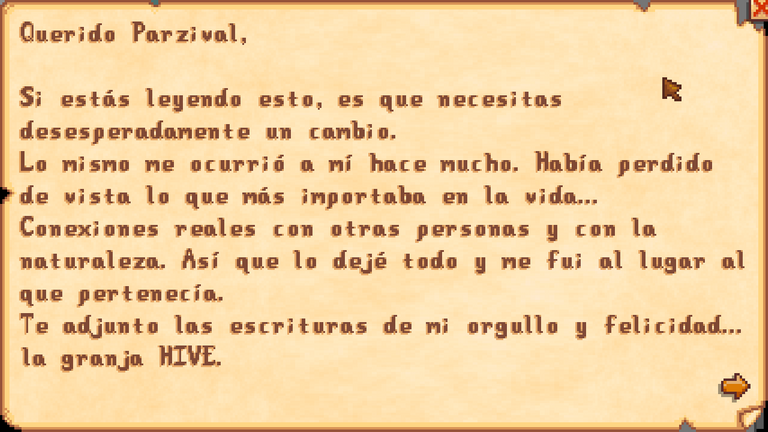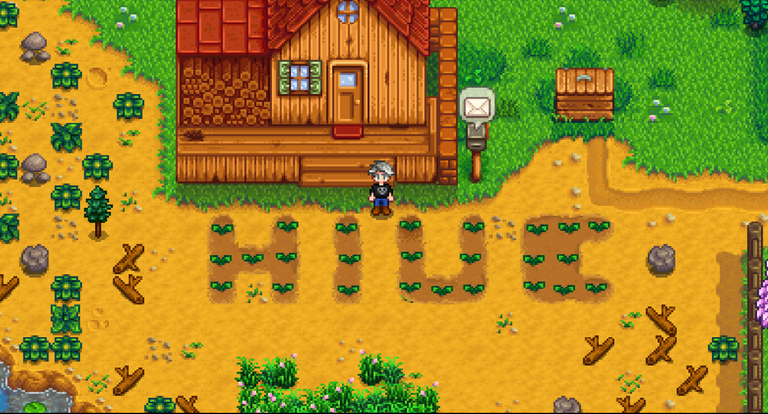 ---
Jugabilidad
En cuanto a jugabilidad notarás que es algo parecido al Harvest Moon, incluso un poco al Minecraft. En principio podremos crear nuestro personaje y personalizarlo a nuestra manera. La personalización no es la gran cosa pero es suficiente. Además de eso también podremos colocar nuestro nombre y el nombre de nuestra granja. Todo este apartado es muy intuitivo y sencillo.
Ya en nuestra granja podremos empezar con a sembrar plantas, cortar árboles, pescar entre otras cosas.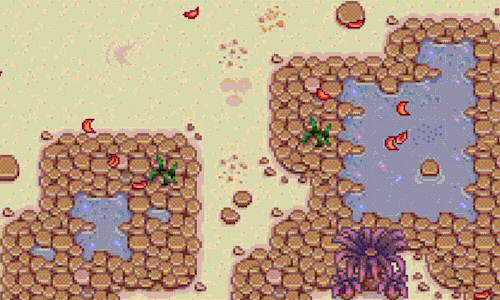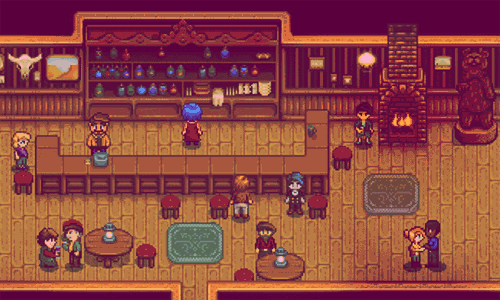 Algo que me gusta mucho es la posibilidad de interactuar con los NPC que se encuentran por todo el pueblo. Puedes hacerle regalos, ver sus fechas de cumpleaños e incluso comprometerse.
Una cosa que notarás mientras avanzas es que el juego no solo se trata de ser un granjero. También serás un guerrero y tendrás la posibilidad de luchar contra monstruos con armas cuerpo a cuerpo hasta armas a distancia.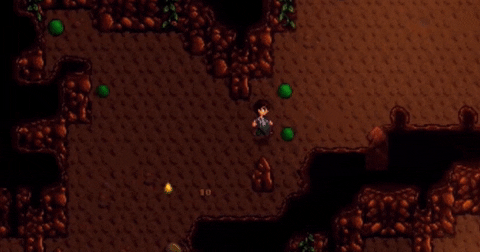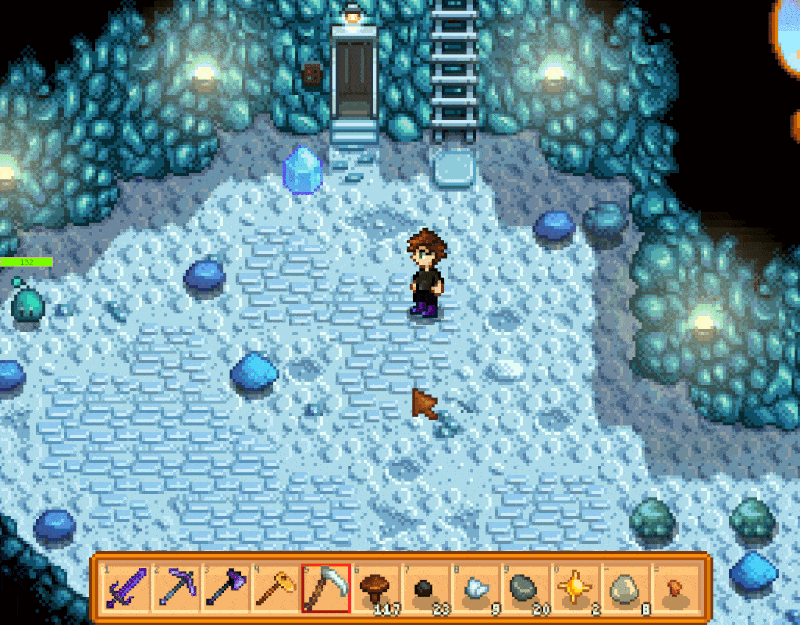 Las mecánicas en cuanto al desgaste de energía me parece +correcto*, además de tener una hora límite para poder ir a casa a descansar.
También posee un modo cooperativo donde podrás jugar con tus amigos y pasarla en grande. Pueden crear una granja muy productiva en conjunto.
---
Apartado Visual
Los gráficos de este juego son hermosos. El detalle del pixelart es magnífico, el cual posee arte retro 2D mezclado con lo moderno. Cada detalle está bien pulido y trabajado, sin duda un gran trabajo por parte de los diseñadores.
Los objetos se pueden distinguir fácilmente sin ningún problema y es muy agradable de ver.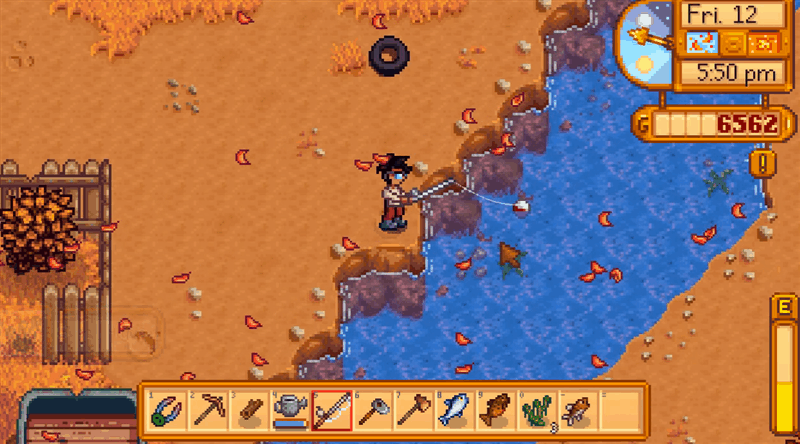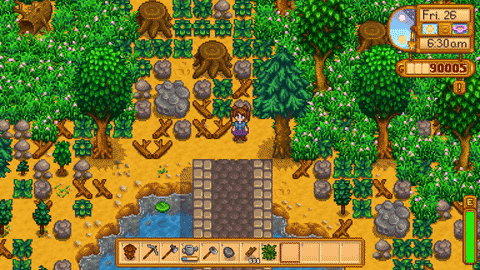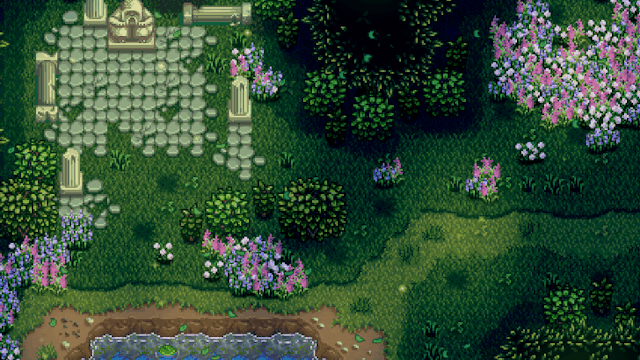 ---
Banda Sonora
La música de este juego es preciosa. Son más de dos horas de música relajante. Si tienes un mal día y la escuchas mientras juegas estoy seguro de que te hará sentir mucho mejor y te ayudará a relajarte.
Los efectos de sonido también son increíbles, sobretodo el sonido de la lluvia caer y el sonido de los relámpagos.