Hunting in Hirschfelden Hunting Reserve | theHunter: Call of the Wild
Hello, gamers. Welcome back to my blog.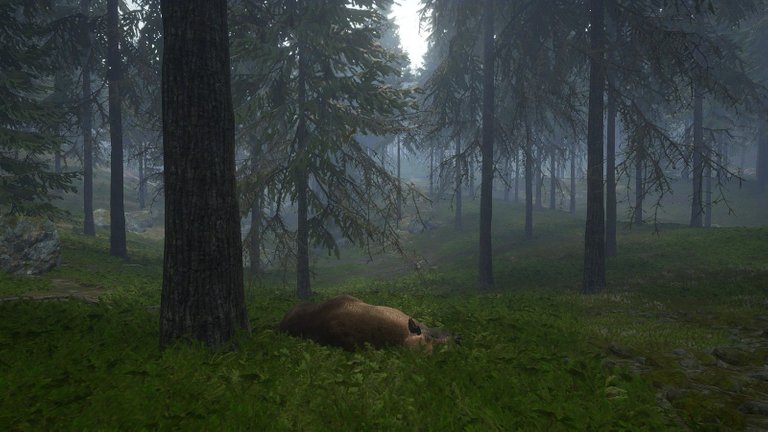 During my last gaming session, I was assigned a mission to retrieve a blood sample from a carcass of Bison. We were in the Hirschfeldon Hunting reserve, more specifically in the Rinderland George area. Bhandari is studying about Europian bisons and trying to reintroduce them to this area.
But they hit a roadblock as some mysterious disease is killing them. And we need to investigate. So, on this mission. I woke up to a nice morning in the woods. I was greeted with the call of a Roe deer. I followed it and got closer and killed it.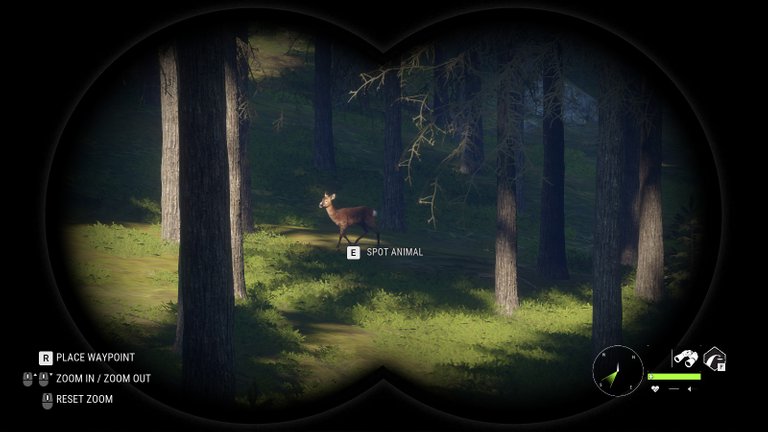 ---
Roe deer are one of the smallest deers in this part of the world. They are considered as only level 3 animals and I had much powerful weapon so, I didn't get all the harvest check. My bullet penetrated both lungs easily.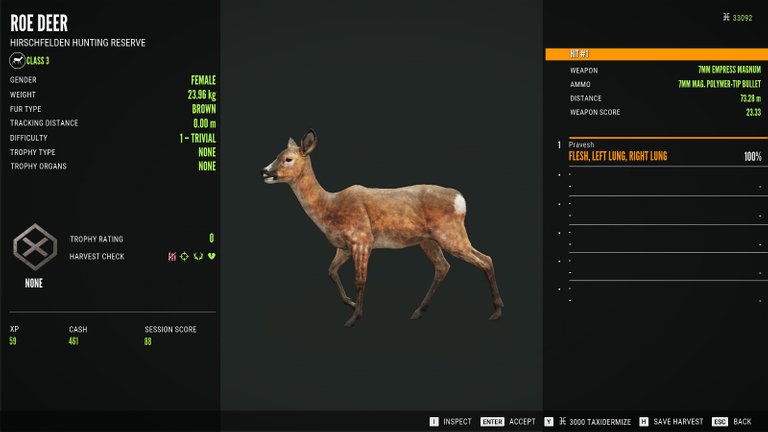 ---
"I should not be hunting deer and focus on my mission", I thought. So, I went looking and within in a couple of mins I found 2 Bisons, they were coming towards me. I laid on the ground to reduce my visiblity and started observing them. I was expecting them to die from the disease, I guess.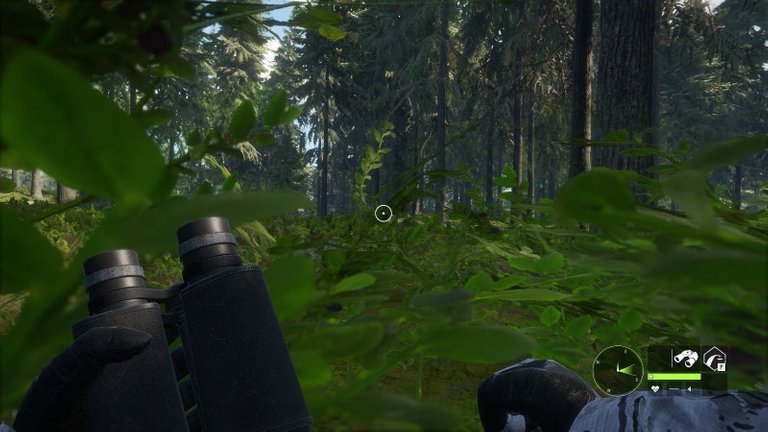 ---
I ran out of patience and decided to hunt them and look for a bigger herd. I took aim and to my surprise, It was a perfect heart shot. It dropped dead in a blink of an eye.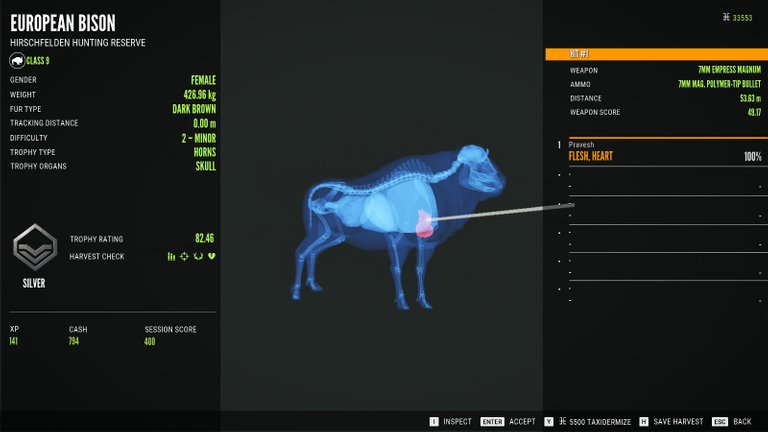 Since, it was relatively smaller female. It gave only the silver medal. Which is still fine for levelling up and getting extra cash from your kills.
I search for a bigger herd. I roamed around the area. The weather changed slowly and it was foggy with little rain drops falling from the sky. This dynamic weather is a great addition to this game. Loved it!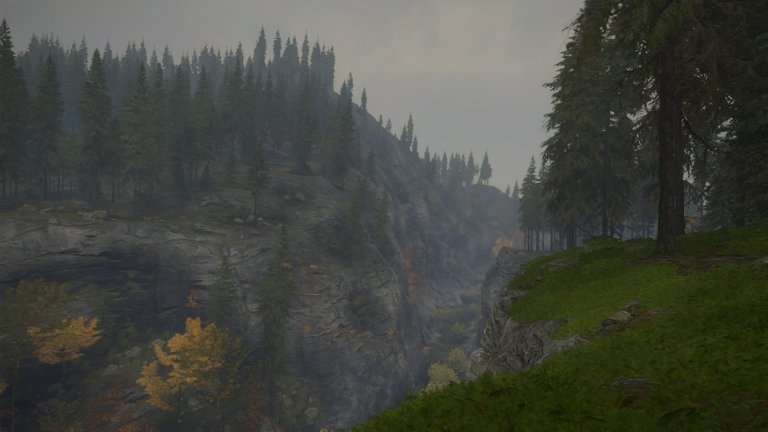 ---
I saw a grassy meadow and there lie a dead Bison. I was sure, I didn't kill it. So, that must be the disease. I went and harvest the blood sample which finished my mission. This was a main story mission.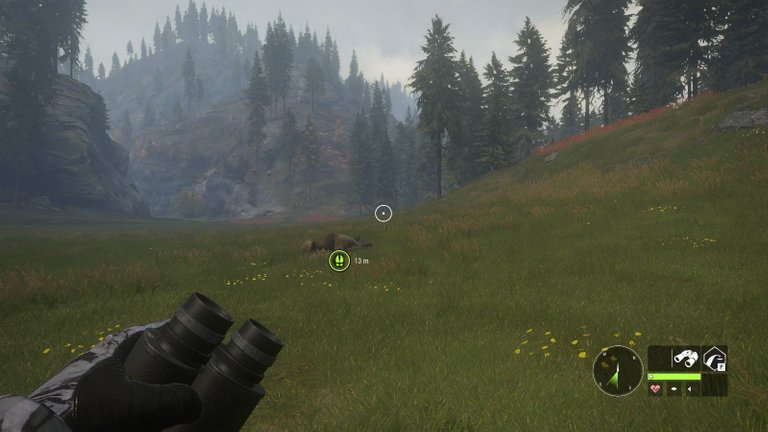 ---
Now Mr. Bhadari gave us more missions but these are side-missions. The first one was easy, I needed to spot 1 Bison.
It was still foggy and I went looking for one. On the northern side of this area, there was a small lake. So, I went there thinking I will find one drinking water here. I was right again. I took a nice photo while hiding in the bushes. This marked the end of the first side-mission that Bhandari gave us.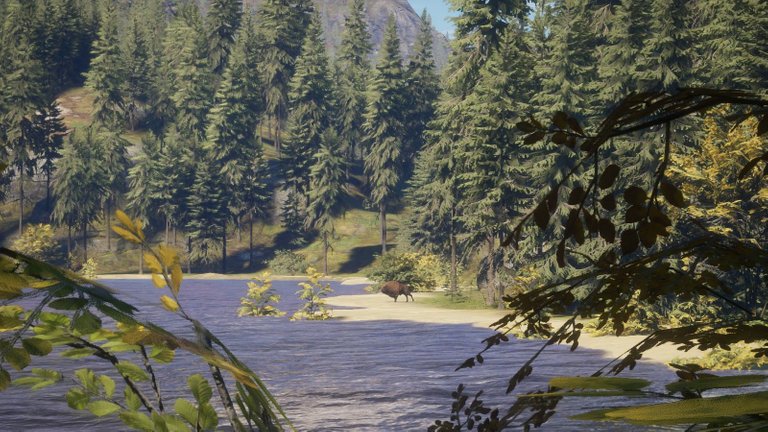 ---
Now Bhandari wanted to see some tracks and gave me the mission to ID three unique types of tracks from 3 different Bisons. Not sure how this helps in its reserch but whatever. I was still hiding in the bushes and one Bison was in front of me. I looked around and saw another one drinking in the same lake. So, I hunted both of them. Spotted their tracks and I now needed just 1 more track.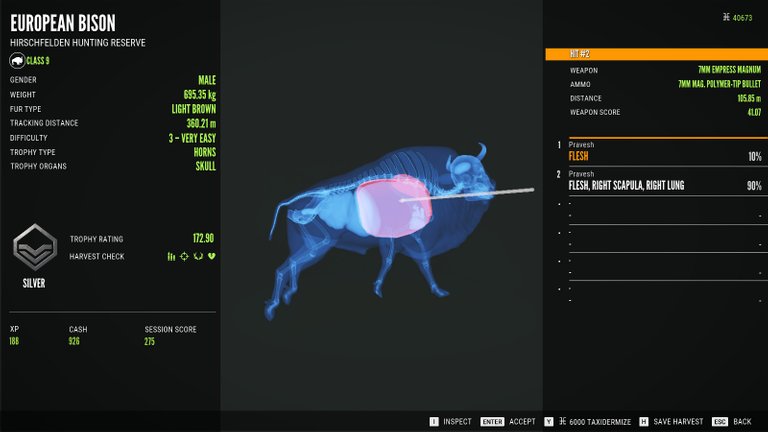 ---
Later, I found the last one as well and that also marked the completion of this side mission. The forest in this part of the reserve is dense with high spruce trees and the fogg blankets the whole area reducing the visibility but making the atmosphere so peaceful. I feel like this might be my favourite map from the entire game.
Thanks for reading...
Until next time...

Note:
All the content is mine unless otherwise stated.
Hive gaming text divider from Raizel posted in Hivegaming Discord Server.
Screenshots are from the game, theHunter: Call of the Wild.

---
---