I am one of those, who is not really into gaming! I am not sure for what sort of reason, I always stayed away from this sector as much as possible. But guess what, I had top get in nonetheless coz of the HYPE and the opportunities lying in this area. Which is why, some particular aspects are changing from my end. It is indeed a good thing and because of that, I am able to explore few new things outside of my comfort zone and it is getting interesting day by day!
---
My Neighbor Alice :
My Neighbor Alice is a multiplayer builder game, introducing blockchain to millions of players. Anyone can buy and own virtual islands, collect and build exciting items and meet new friends
---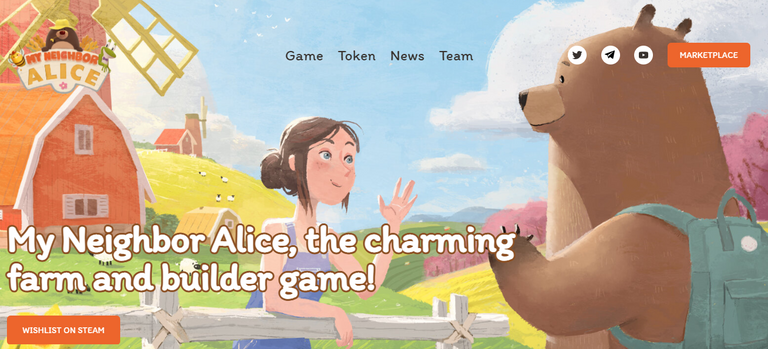 ---
On my latest post here, I talked about diversifying my assets and NFT related platforms are one of the best choice atm. Since, My neighbor ALICE got a nice start with Binance, it does really holds some nice potential up the game and I am honestly looking forward to it. On a recent event they launched July 13th, they launched a project named Alice's Mysterious Seed. Read more here ! This is basically nothing, compared to other staking or playing protocols. Since, it is just the beginning which is why they probably are giving it a try with some touchups.
---
At current situation, you will have to buy a seed and help it grow. This is your task! As simple as that.
---
The seed is known as "Alice´s Mysterious Seed" and you will help it grow for the next 14 days. Your task is to check in on it every 24 hours and "water the plant" and "play music to it". lol, I know it sounds kinda crazy but it is what it is.
---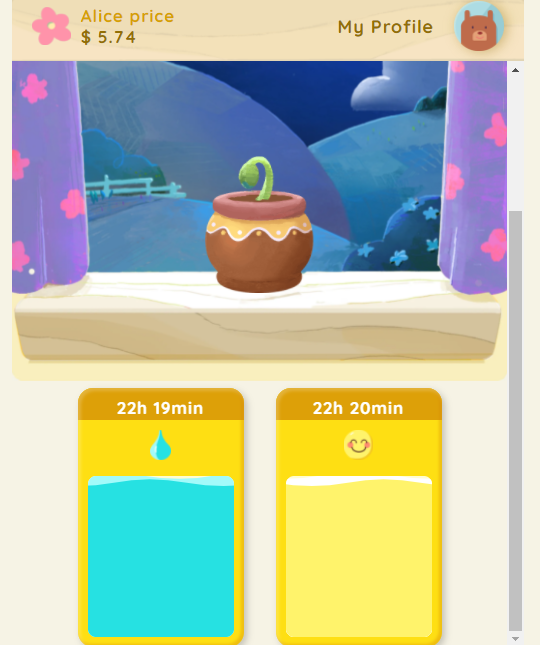 ---
I bought 1 seed with 1 Alice. You can only plant 1 seed at a time in a single account. If you plant more than one your timer will reset to zero and you will have to restart the whole process once again. It takes less than a minute to this simple task. Now, once 14 days are passed, it will yield a fruit and this fruit will be valuable when the game is released in full force. Now, this could be something completely not worth it but on the other hand this could be something amazing once the game launches. According to the roadmap Q2 will be interesting and it will be something to look out for.
---
Procedure :
---
This whole process took me less than few minutes to set up. I bought Alice from Binace and sent it to my Wallet address (BSC), here I used metamask wallet, you may also use trust wallet for mobile. Once you send your Alice visit https://seed.myneighboralice.com/ and tap the icon "Buy New seed" which will exchange your Alice to the seed token. Once you purchase is done for, the next step is to plant the seed using "Plant" icon. There you will find two timers, one is for the water and the other is for music. Tap one and do the task and move to the next.
---
Well, this is just a fun experiment and who knows what will happen! So, take it as fun and might as well give it a try!
---
---
---
---
Best regards
Rehan
---