ATSS ANTI-TERRORIST SQUAD SHOOTING 3D has been so fun, challenging and addictive. I was stuck to mission 9 in chapter one for 4 days. I kept looking for the right tactics to get the stage cleared and I could not find the easy one.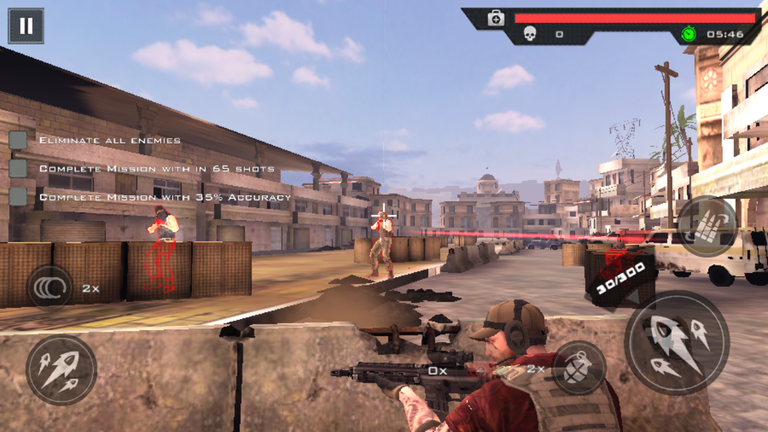 I don't have a spare life again. The ways to get extra medics are by buying with $ or earning as a stage bonus. I don't want to spend a dime for medics so I kept trying the stage. So, I thought of two things — Fast and aim at the skill. This is quite challenging because to be fast and aim for the skull is hard. But I did it. I tried it 3 times, and I got it for the third time.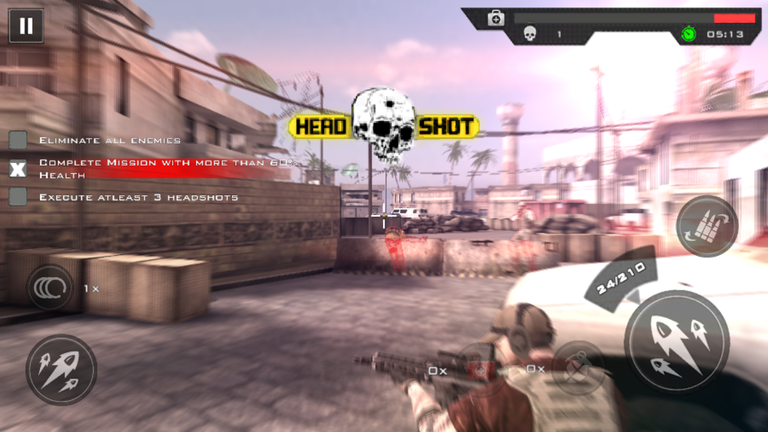 I got 5 headshots and finished the mission. I have cleared 5 mission and now at the end of the chapter mission, which I have to battle with many terrorists and Helicopter.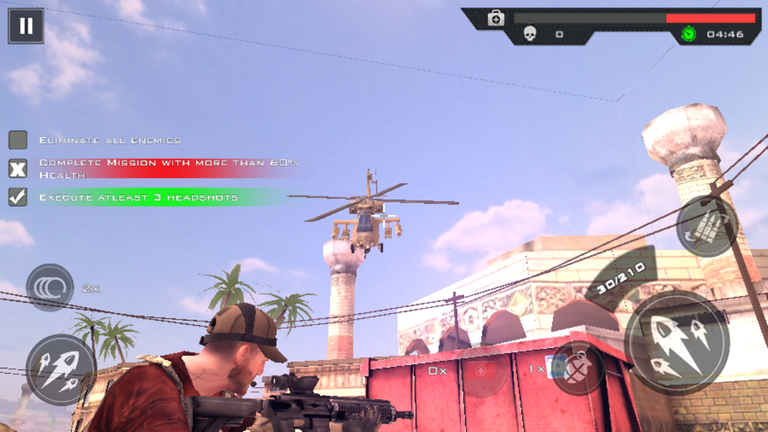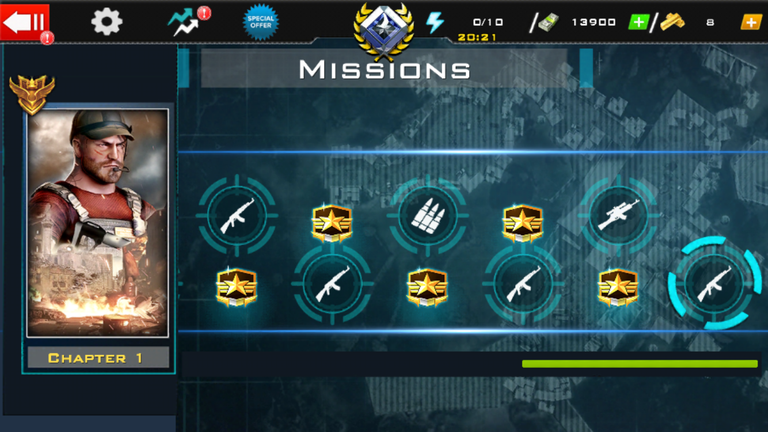 My rifles of G360 and M416 are not very active on the Helicopter. I am considering buying AK47 from the store, but it cost 52500 game point. I currently have 13,900. Though there are some cheaper guns they have cheaper features.
I am trying to device a means to fight the crazy helicopter and move to the next battlefield. It has been fun all the way, but getting seriously challenging.
Tips for people willing to try the game.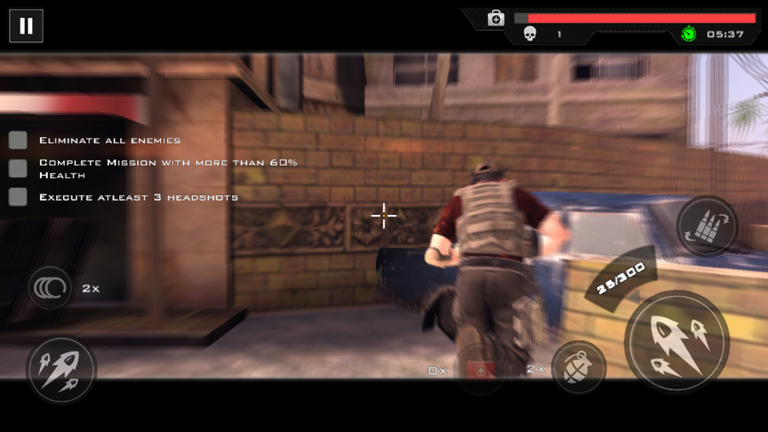 Hiding behind a barricade helps, but you are vulnerable to receive bullets. So, you should engage as fast as possible. Also, if you wish to move quickly in the game, focus on the head-shots. Some terrorists are using better rifles than yours and a bullet on your drains down your blood.
Don't waste your medics as simple stages, and your grenades are significant assets you have to keep for the tough battles. There are stages where there are free machine guns to use. This is more like free stages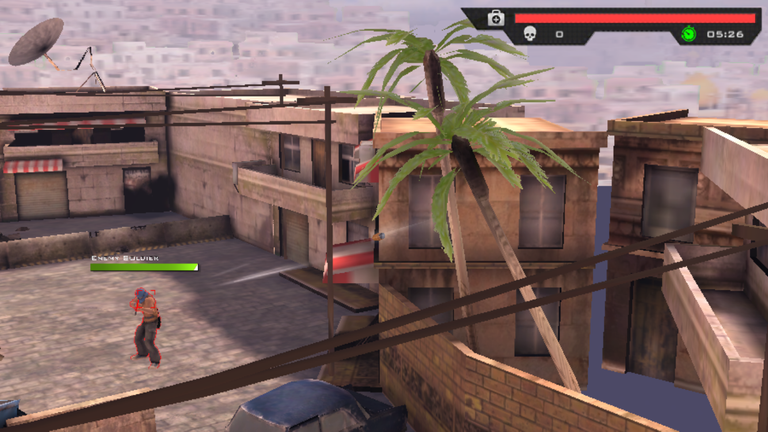 Some app specifications.
Game Size — 192.4mb
Provider — Muhammed Inamullah
Category — Adventure
Compatibility — iOS 10.0 or later. Works with iPhone, iPad, and iPod touch.
Languages- English, Arabic, Armenian, Azerbaijani, Bengali, Cambodian, Chinese, Croatian, French, German, Hebrew, Indonesian, Italian, Malay, Marathi, Persian, Polish, Portuguese, Russian, Serbian, Spanish, Tamil, Telugu, Thai, Turkish, Vietnamese.
Age — 17+ and it has some In-App Purchases
Rating — 4.5
---
---