Photographing school plantings.
Hello Hive Community!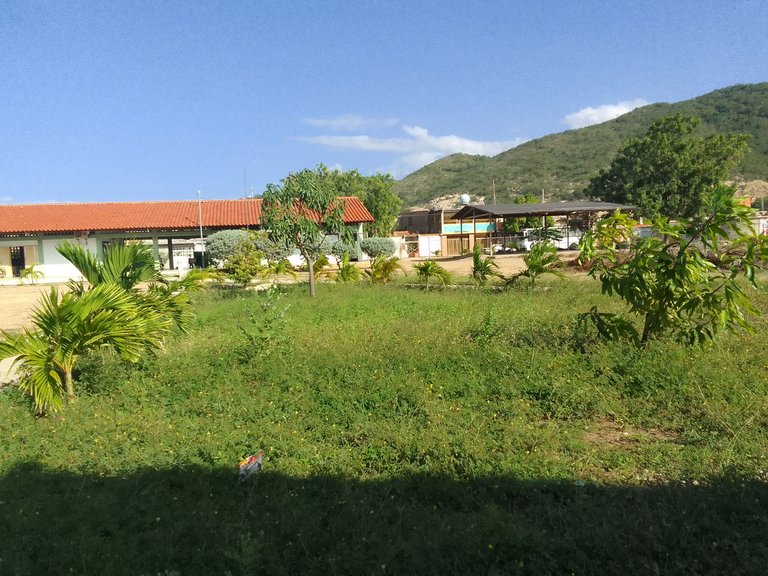 En la escuela donde mi mamá trabaja siempre hay siembras o cultivos bien sea de ají o de otras clases. Les quiero mostrar las fotos que les tome en la escuela y explicare cada una de ellas.
In the school where my mother works there are always crops or crops either of chili or other kinds. I want to show you the pictures I took at school and I will explain each one of them.
---
Chaguaramo enano | Dwarf Chaguaramo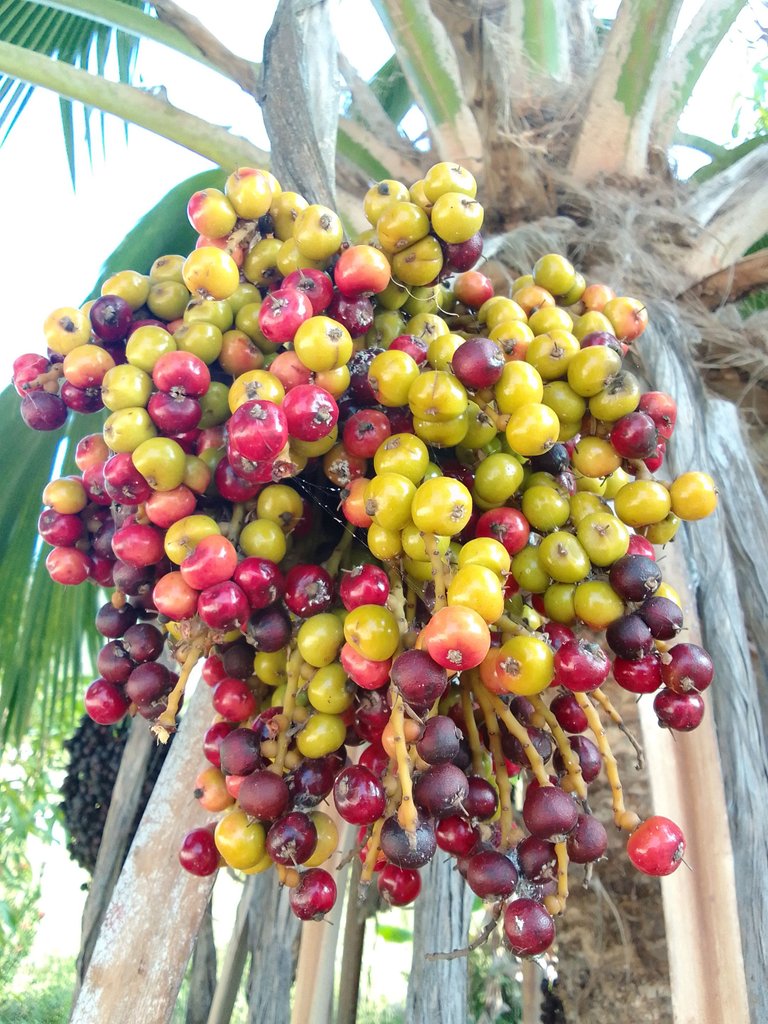 El crecimiento del chaguaramo enano consiste en el fruto que hecha el chaguaramo, es decir, la semilla que bota para luego florecer y de nuevo sale la semilla. Es un ciclo, igual sucede como el coco.
Su cultivo en el suelo es de preferencia con bastantes nutrientes y debe ser bien abonada.
En el riego: Debe colocarse abundante agua a diario antes de alcanzar el metro de altura. Se pone a germinar y luego lo siembran en las escuelas como adorno.
The growth of the dwarf chaguaramo consists of the fruit that the chaguaramo produces, that is to say, the seed that it drops and then flowers and the seed comes out again. It is a cycle, just like the coconut.
Its cultivation in the soil is preferable with enough nutrients and should be well fertilized.
In irrigation: It should be abundantly watered daily before reaching one meter in height. It is put to germinate and then planted in schools as an ornament.
---
Cereza | Cherry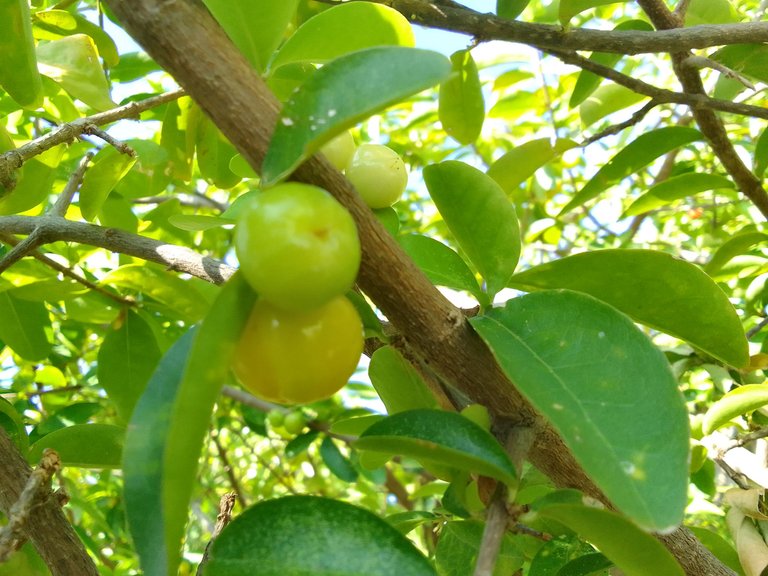 Esta es una planta de cereza lista para echar frutos. Esta planta tiende a crecer en climas templados. Se requiere de un suelo franco y ligero. Se puede sembrar sin necesidad de regarla siempre.
This is a cherry plant ready to set fruit. This plant tends to grow in temperate climates. It requires a light loam soil. It can be planted without the need for constant watering.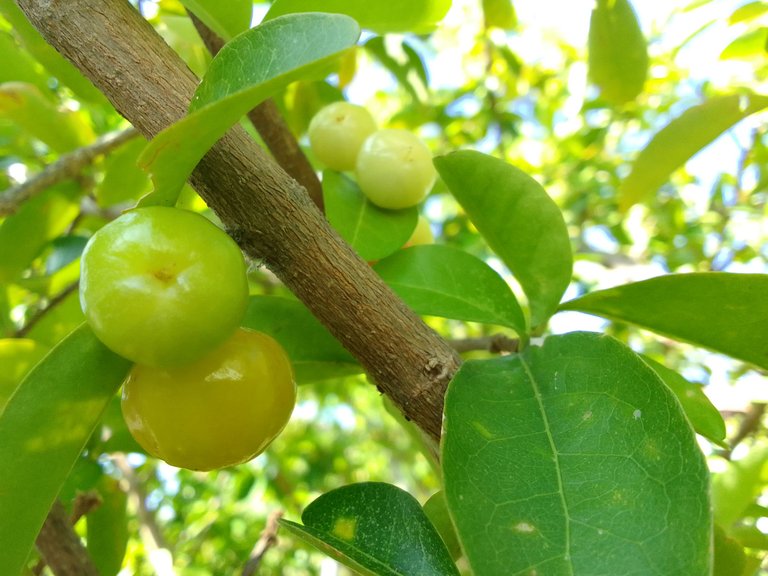 ---
Mata de limon | Lemon bush
Esta mata de limón tiene una historia muy peculiar que me encantaría contarles completo en otro próximo post. Para hacerles el resumen, hace años atrás cuando estaba pequeña había viajado con mi mamá para Caracas, fuimos a una iglesia que se llama Jesús de Nazareno y entre los pisos conseguí unas hojas y semillas germinadas. Casualmente, cuando llegamos a mi ciudad sembramos esas semillas germinadas en la escuela, creció y de una vez boto los limones. En definitiva la mata es entre mi mamá y yo ya que la cuidamos siempre.
This lemon bush has a very peculiar story that I would love to tell you in another post. To summarize, years ago when I was little I had traveled with my mom to Caracas, we went to a church called Jesus of Nazarene and between the floors, I got some leaves and germinated seeds. Coincidentally, when we arrived in my city we sowed those germinated seeds in the school, it grew and at once it threw away the lemons. In short, the bush is between my mom and me since we always take care of it.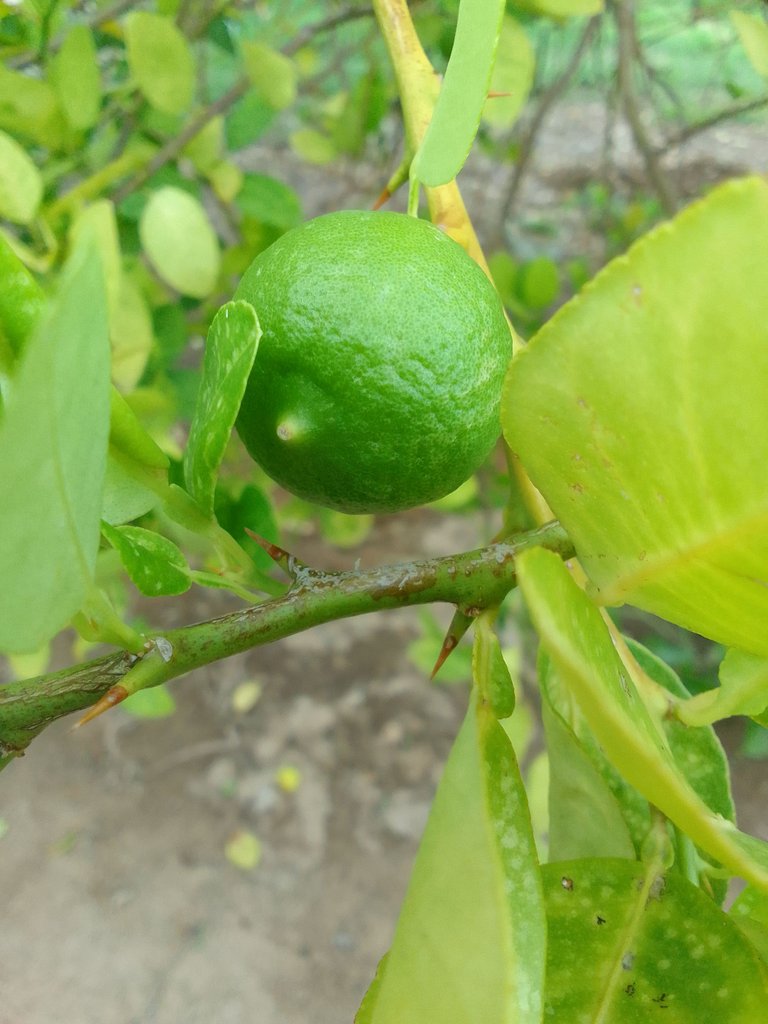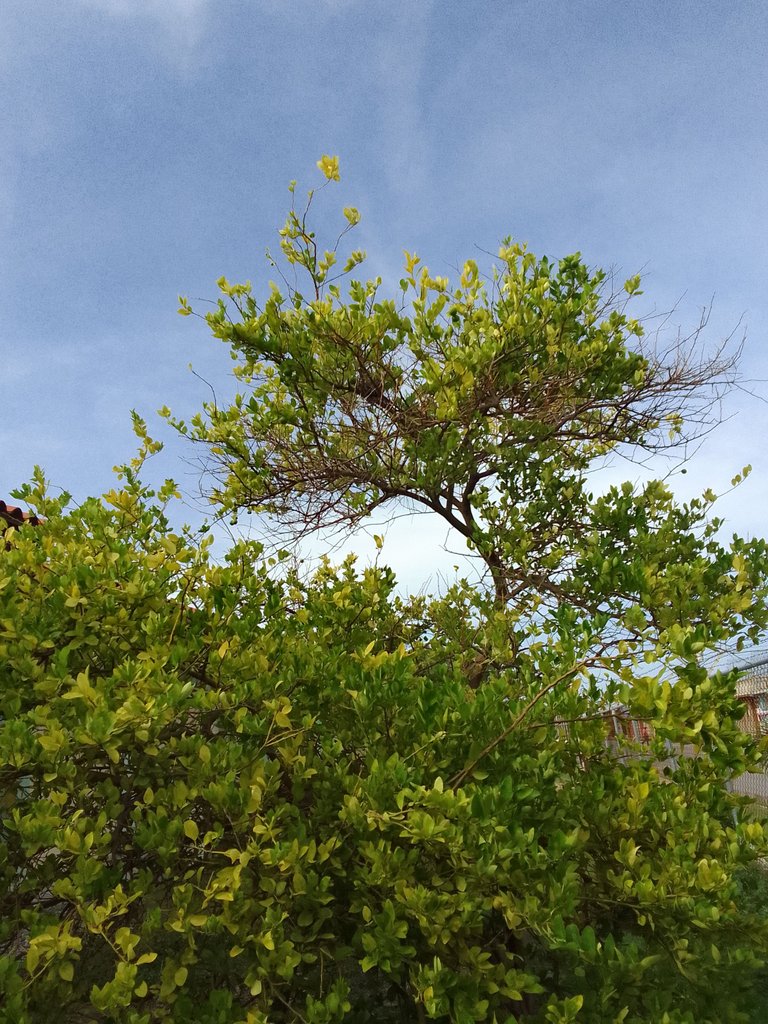 ---
Esta escuela es mi segundo hogar, por lo que disfruto mucho ir y tomar muchas fotos a las cosas que me gustan. Además que me queda muy cerquita, por eso aprovecho. Espero que les haya gustado, nos vemos en un próximo post!
This school is my second home, so I really enjoy going and taking lots of pictures of the things I like. It is also very close to me, so I take advantage of it. I hope you liked it, see you in the next post!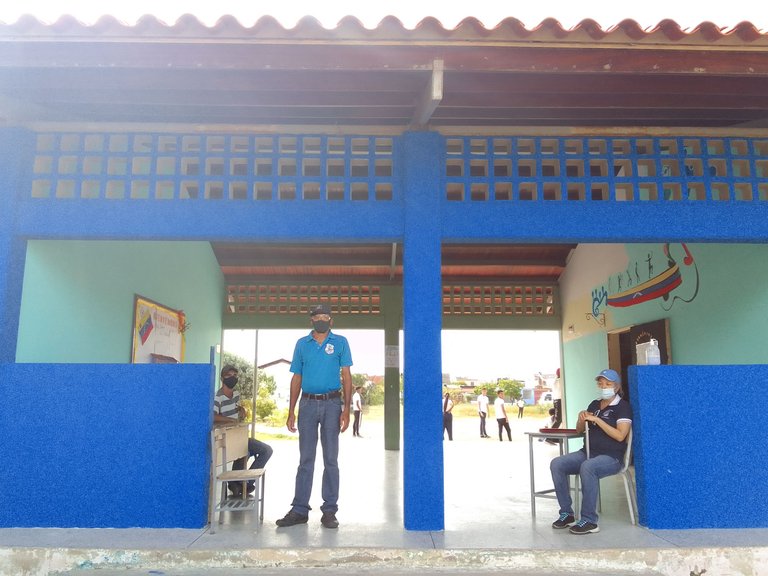 ---
The photos are my property taken with my Realme C11 phone.
---
---