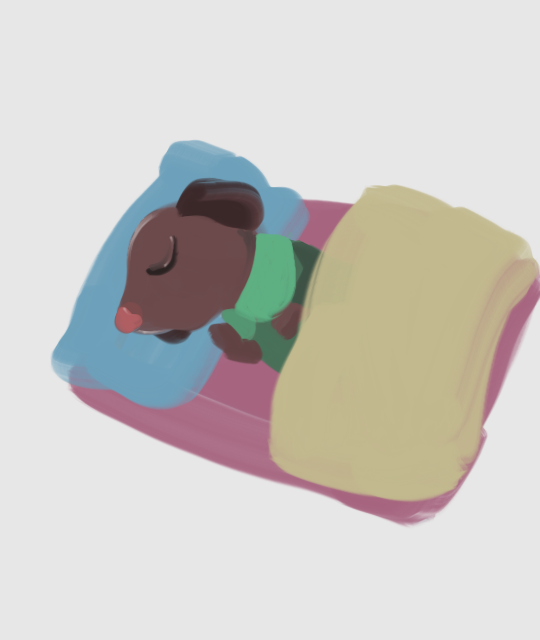 Hello Hivers and creative community,
This is my third drawing of a cute animal for the 5 day drawing challenge posted by @loverdoll on Draw A Day Community. The challenge is to draw 5 cute animals of your choice and that is it. On my first drawing I depicted a night cap then next a midnight oil. Well it is about time to show a cute animal soundly sleeping. I drew a puppy sleeping on a comfy warm bed. I should be saying this to myself, get some decent sleep after all the hard work in my kitchen. I envy the puppy see how adorable he is while recharging in bed 😴
If you would like to participate in this 5 day drawing challenge just pick your favourite or any animal for that matter and draw them. Be sure they look cute 😊 because that is the main idea or requirement of the challenge. I can't wait to see your creative minds at work. I will be waiting to see your entries. 😁 Don't forget to post them in this community. Draw A Day Community see you there.
Have fun creating. Keep safe my friends.
Keep discovering. Satisfy your curiosity and never get tired learning new things