A Traditional Cambodian Weddings 👰🤵 | Hair-Cutting Ceremony | Friends Meet-up🤳💃

I am @ahleap would like to say hello to all my beloved people 🤗! Last week, I was invited to participate in a Cambodian wedding ceremony. The event location isn't far from our village. The greatest thing about this occasion is that I met up with my big sister, who I haven't seen for a very long time. She traveled from Siem Reap to Phnom Penh before the wedding ceremony started one day in order to spend more time interacting with other relatives and having quality time as well.The host of the ceremony said I am also one of the honorary guests, among other pretty cool guests. They were gracious hosts at the delicious dinner wedding they held for guests.
Hair-Cutting Ceremony
---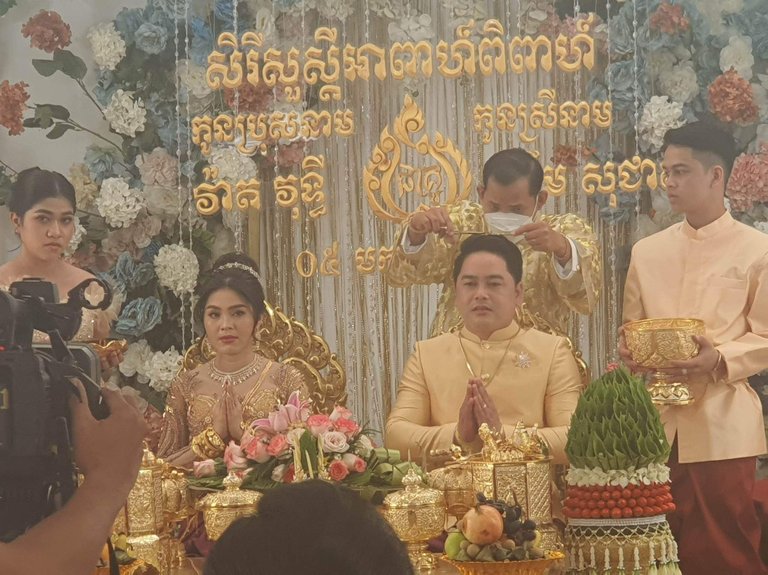 As a religious country, we always follow the traditional process passed down from our ancestors. The hair-cutting ceremony counts as one of the most important parts of the whole ceremony. When you hear me say that it's a haircut, you might get confused. Obviously the hair is being cut by the archbishop, and the amount of hair that they need for cutting is very little, about just 1-2 cm. Traditionally, the wedding ceremony represent in bride's house. The groom side need to come over since 2 days before the event starts.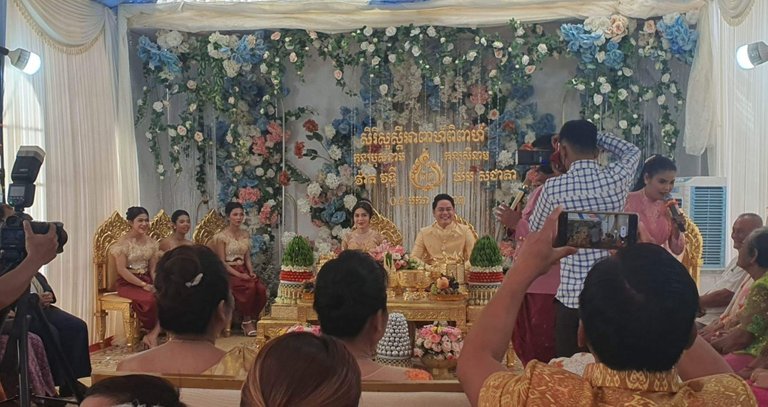 All the relative are already met up since last two days discussed about the organization so as a result everything comes out perfectly smooth.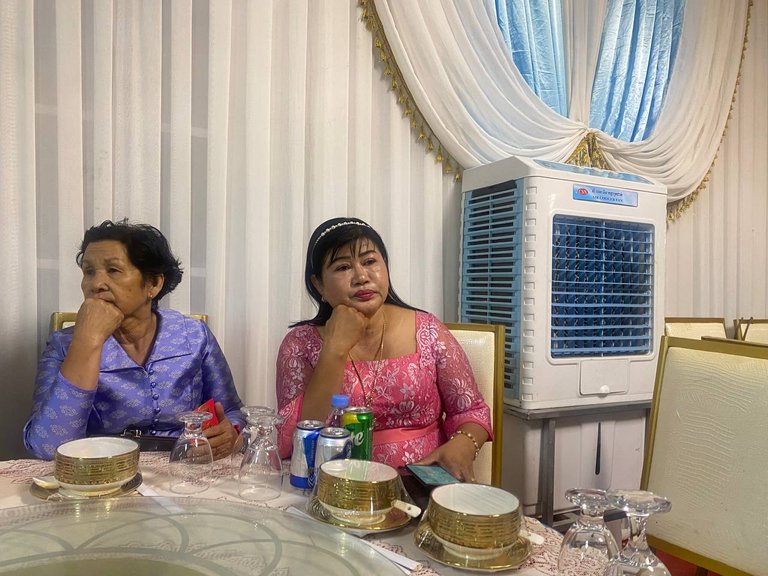 "What do you think about my outfit today, Ahleap?" My sister asks me, and I tell her she is stunning in this pink dress. And she continues to ask me about the necklace. I said the gold necklace looks good on you, especially with the colorful dress, which totally brings out flecks in my eyes. It looks like a great combo.
Friends Meet-up
---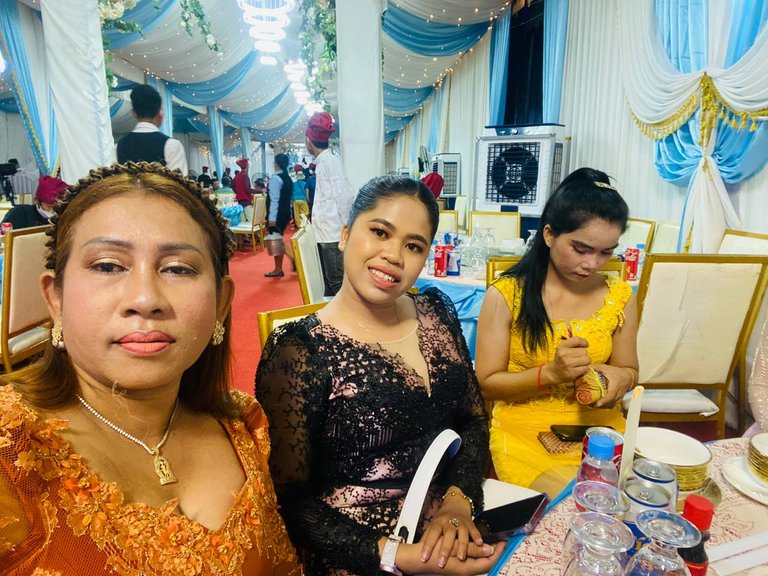 I'm on the chair having a small talk with my friends, Sokthea and Kancha. Our cousin's wedding started, so everyone is in very fine impression.
     Obviously, I am not a well-known person in the village. I just have a lot of good friends in the community who love sharing experiences with me, and by having this good communication, we became close. Moreover, it might be due to the fact that most of them purchase my goods, like oil, to use without ceasing and eventually become relatives with good relations until now.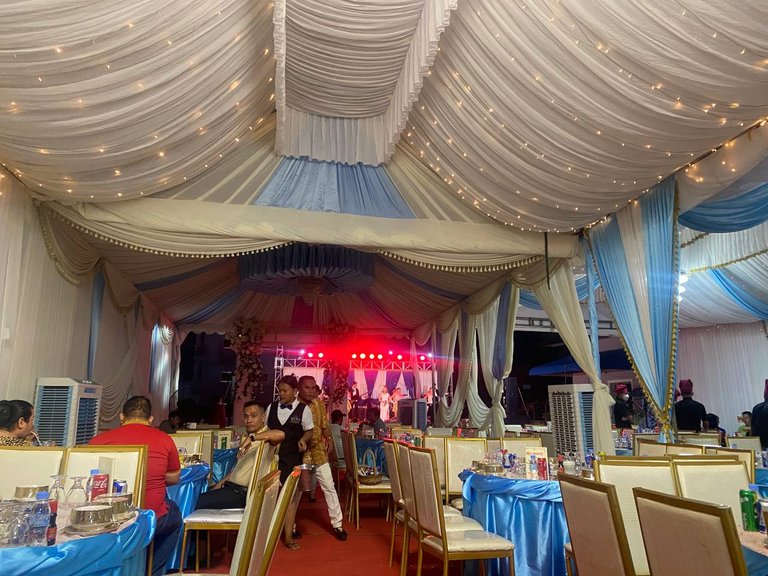 We come here early, so the majority of guests haven't arrived yet, but we wait and see because most Cambodians prefer to attend between 7-9 p.m.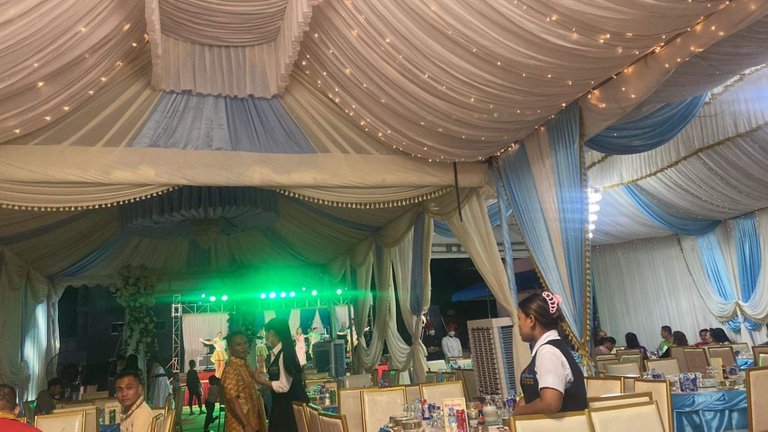 The number of guests who attended this ceremony has increased immediately after 7 p.m.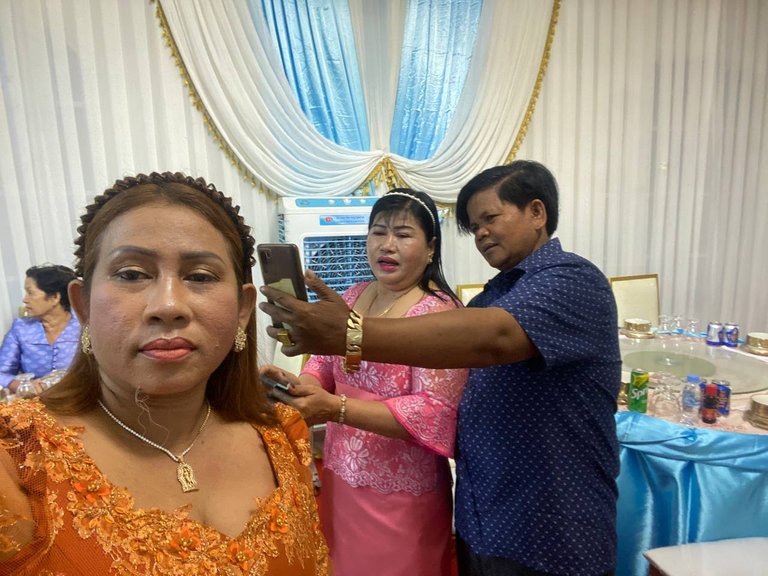 The only thing that would upset me is that one of my beloved friend can't attend the ceremony because she has to work in the province, which is about 110 kilometers from the wedding venues.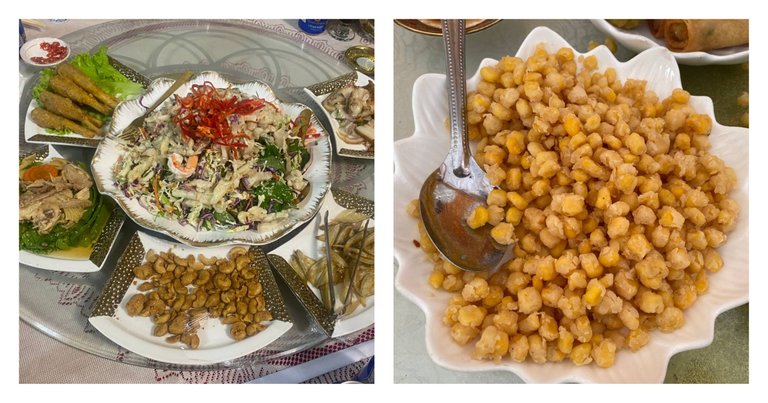 This recipe is called "Nhaom," a chicken and rice noodle salad that is a very popular option for Cambodian weddings because you can enjoy it at any time of the day. When I joined the morning event, they provided us with this salad; everybody loves salad, so it is good for evening events to have it on our table again.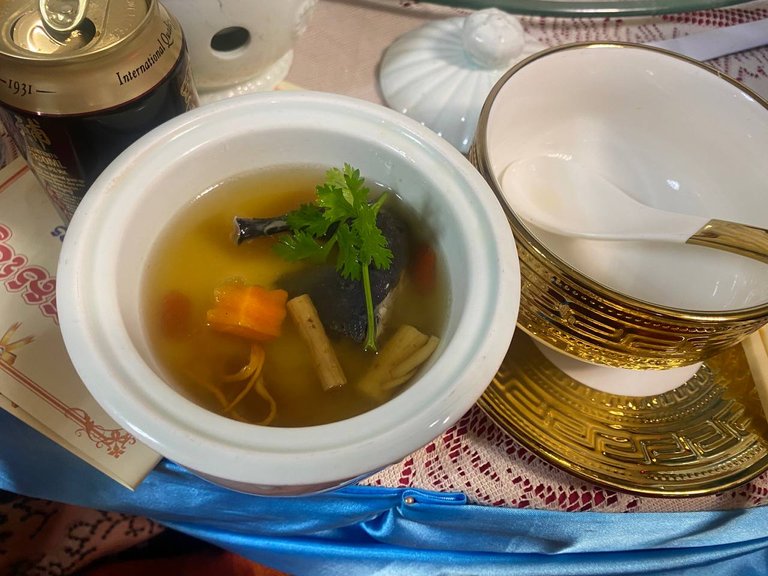 Because the groom's family is Chinese Cambodian, also can be called Sino-Khmers. I mean some of the food is Chinese food, especially this energy soup. Generally, what I know about this soup is that they used Chinese ingredients such as star anise, dried mushrooms, and ginseng. For this soup as well, we call it "black chicken soup."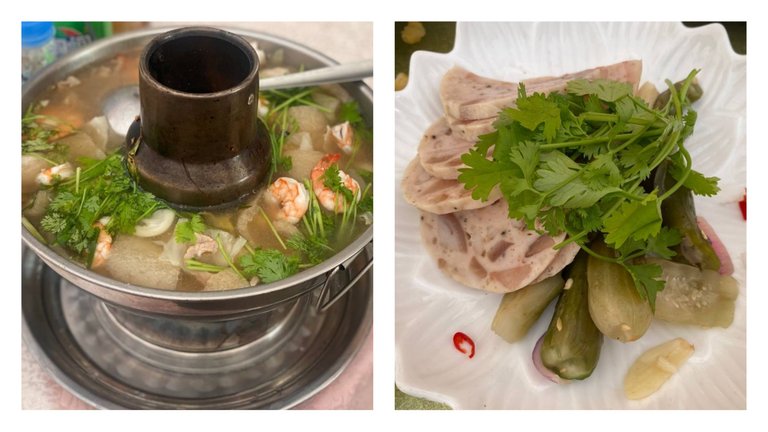 Another pair of menus are Tong Yum and Patte. Well, I am sure you are looking at the right one when thinking about Tong Yum. Honestly, the taste is very thick and sour, but I'm also curious why they didn't use much red ingredients so that the texture turn out more beautifully.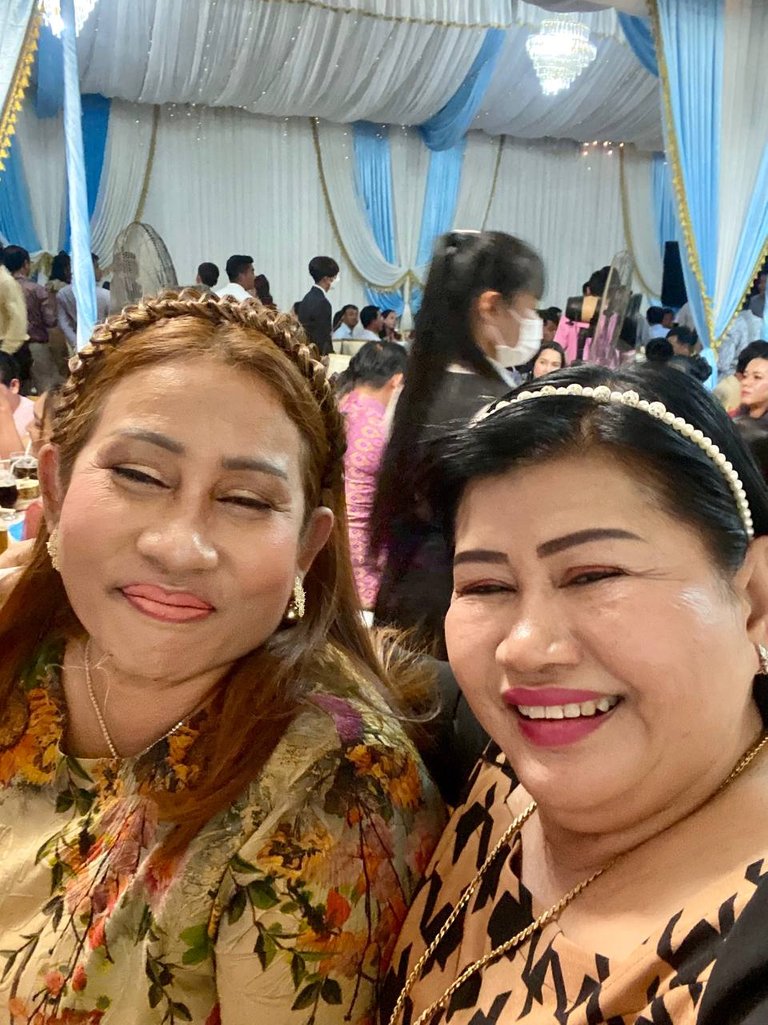 When I wrote my letter, it already a time when my sister went to Siem Reap. But now, I am sitting alone in my house.
---
---