A Tradition of Liwetan. Eat Together on Banana Leaves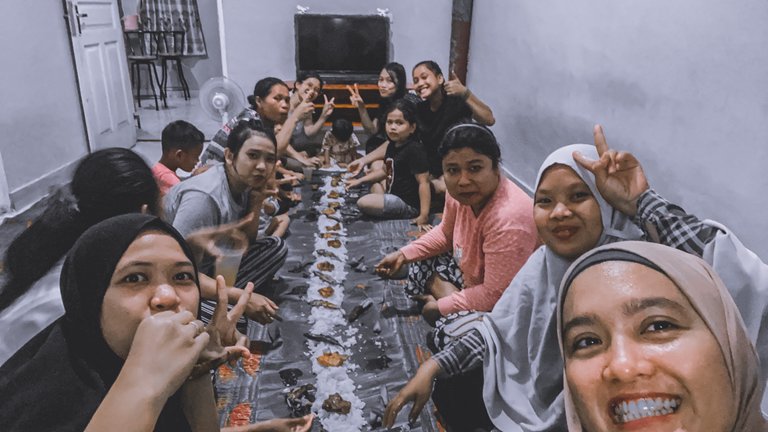 Get together and parties with family or neighbors is an activity that can show warmth and kinship.
This suggests that the intimacy of a relationship is quite harmonious and happy.
Although only provide the food and drinks simple.
I think there are important things that must be done as a routine monthly or even once a year.
Within the housing society where I live, we often have a little party that is usually held once a month. Although it provides only a little food or drinks.
Like we did the night last week, I and my neighbor held a barbeque on our home page.
On this occasion, I and some of the neighbors here. decided to barbeque fish and chicken.
We burn the fish that my neighbor had brought from home, he bought fish 3 kg that he got from the fishermen in the village.
I ask my neighbors, what price he bought from the fishermen, he said that the price of this fish is very cheap, only 25,000 idr per kilo. While the fish is sold in the market range of 35,000 - 40,000 idr per kg.
Pretty fantastic compared with the price of fish in the market!
Then we get donations chicken of from the neighbor's, the planned chicken is our 'unkept first.
Why do we 'ungkep'? Because the chicken will be very at risk of not ripe when burned with fire, and also the herbs will infuse better than in ungkep.
Ungkep is the process of steam with herbs or can be using a stir fry for 10 minutes until the spices infuse.
Indeed ungkep is a term unique ways when cooking chicken stir fry first.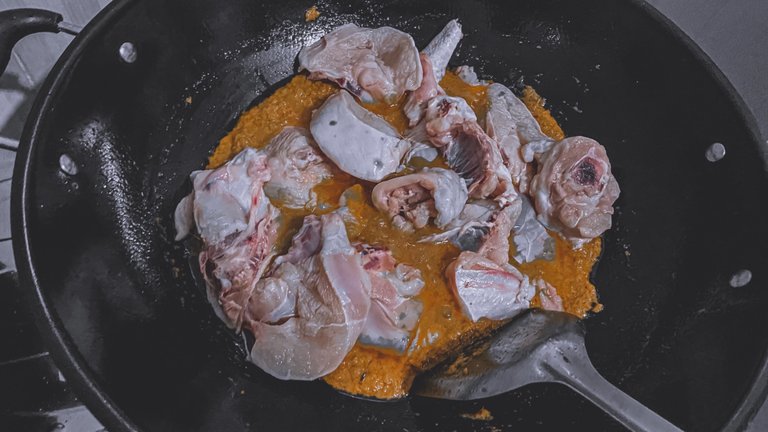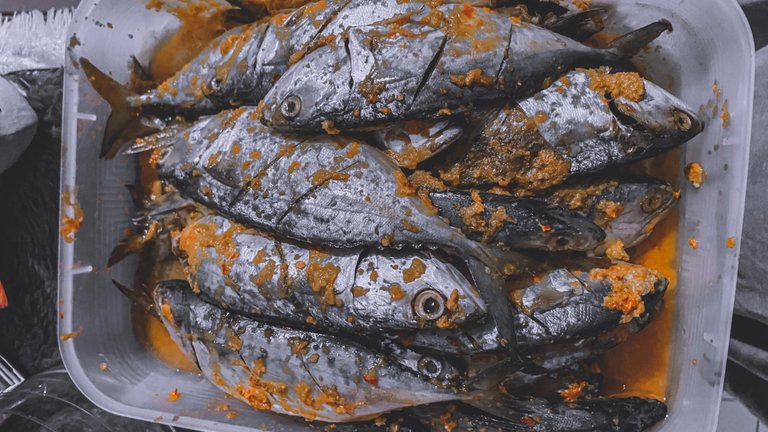 We use the seasoning which we buy from the market. Well in Indonesia, condiments such as this is also a characteristic of Indonesia!
Seasoning fast food, can make it easier for us to make a dish without having to dispense herbs, and also can save the cost.
Many types of seasoning of fast food such as rendang, kalasan, seasoning stews, condiments soup, and curry spice.
Perhaps for this type of seasoning this, I will write in the next post.
For the presentation, we use a banana leaf as a plate for a container. Banana leaves can be removed directly without having to wash the dishes, and also no plastic that can damage the earth. Because if we wear a disposable plastic container, it is not good for the environment.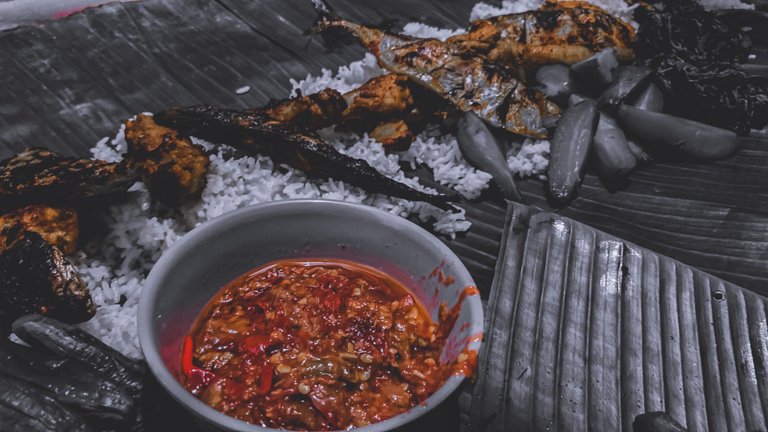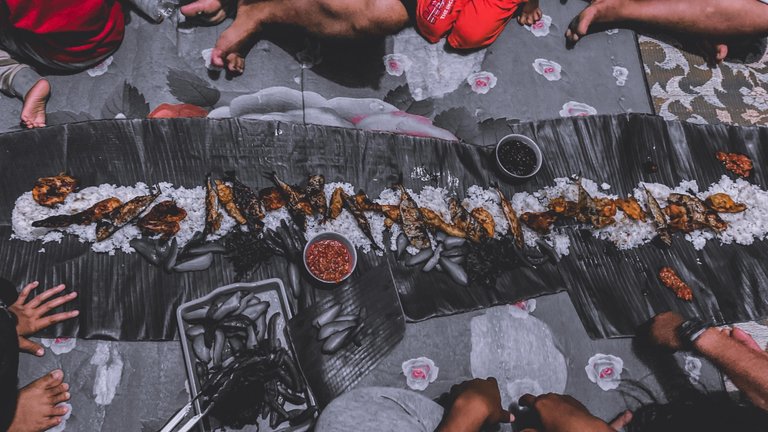 The name of the presentation is said to be 'liwetan' which is means to eat on the floor with banana leaves. The way of eating is also very unique, everyone eats together at the same time. Then lined up/ close to each other.
Banana leaf, fish, and chicken that have been burned, then we also serve boiled papaya leaf, chayote and chili paste, and spicy soy sauce.
Visible on the photo, is visible the face of a very happy and excited with the very good dish, and of course togetherness make this dish into a delicious and warm, of course.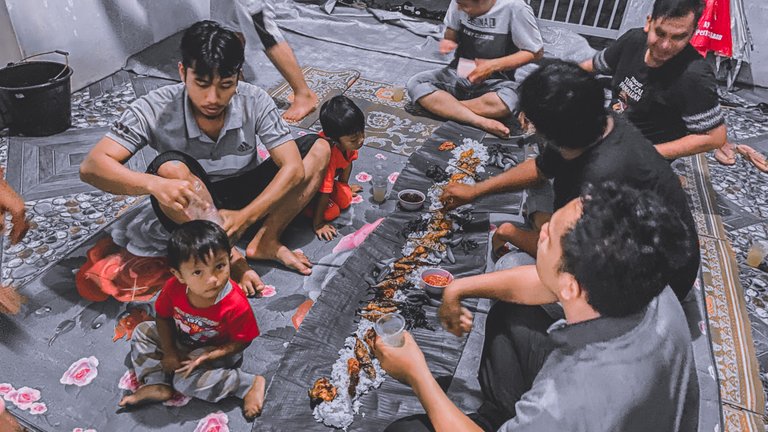 See you in the next one..
-Regards-
---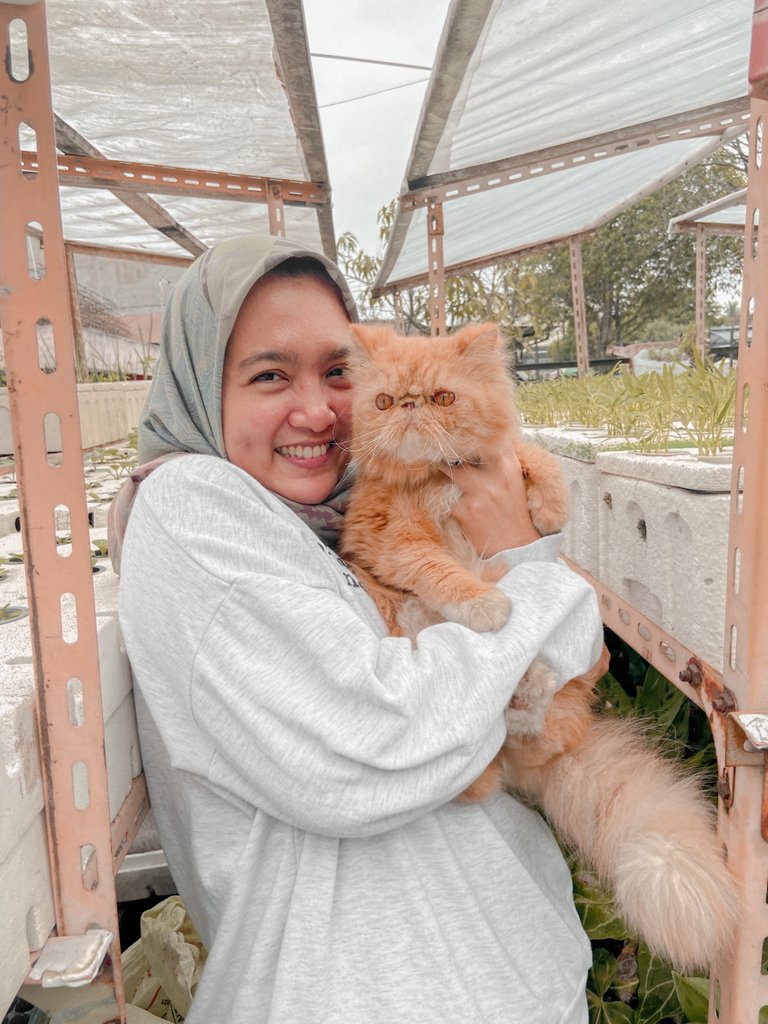 About Author
Annyeong yorobun! Welcome to wita's corner. Author is a full time housewife who loves to eat while writing. Enthusiasm to gardening and cooking. Like the exploration of new things and have many dream is unlimited. Always vote and give suggestions to advance this author.
If you like his content, don't forget to upvote and leave a comment below. Make sure to keep read and watch my content. Thankyou so much :)

---
---