MakeMeSmile Season 3 WednesdayWalk MakeMeSmile
WednesdayWalk MakeMeSmile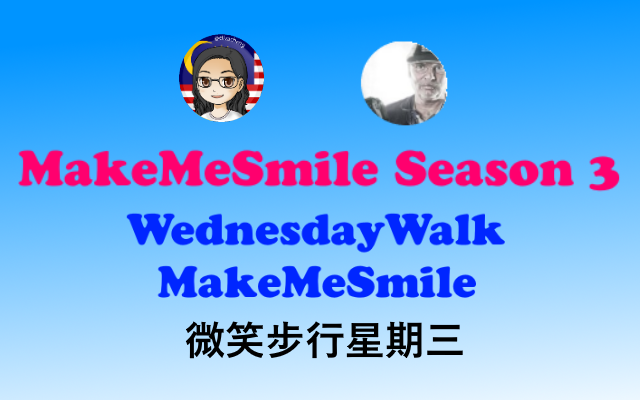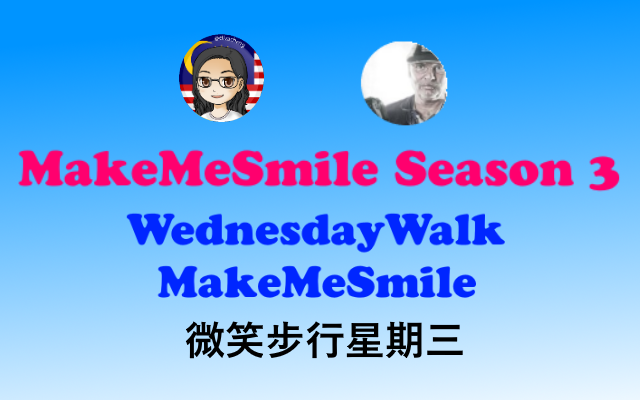 Thank you @tattoodjay for the collaboration! WednesdayWalk and MakeMeSmile are two challenges that have similar intention and that is to bring FUN and SMILE to the HIVE!
We are now a weekly collaboration!!! YES! DOUBLE the FUN every week with us WednesdayWalk MakeMeSmile!!! Share you WALK and SMILE with us!!!
If you are not familiar with WednesdayWalk, check out the walks HERE!
We will be giving out HIVE to some of you as a token of appreciation! We love to see your WALK and SMILE!
Last week prizes were given to @karbea @justinparke @mers (prize given by @tattoodjay). Thanks for sharing your WALK and SMILE.
HOW TO JOIN MAKEMESMILE
a. Basically, it will still be the same as the first season. Your post can be in writing, singing, video, poem, drawing, photography, etc... The most important element is your post Make "ME" Smile. Remember, the ME is whoever read/view/listen your post and this includes YOURSELF.
b. Your content must be ORIGINAL CONTENT.
c. Please include at least 50 words in your post.

❤️🚶‍♀️🚶‍♂️❤️🎇✨❤️😁😊
Hola everyone! How's your week so far? It's Wednesday, mid of the week. Market dumping... Are you affected? Happy or sad? Shopping time? Anyway, do remember that the crypto market is volatile and always have been volatile. So do your own research (DYOR) before you jump into any investment.
Ok, now this week I have not went out at all, so I am gonna bring you all down the memory lane again. Our last family trip to Ranau, Sabah. Photos were captured at the Kinabalu Poring Vacation Lodge where we spent two nights there.
The girls enjoyed themselves very much. We were surrounded with greenery and animals.
The big space in front of the lodge.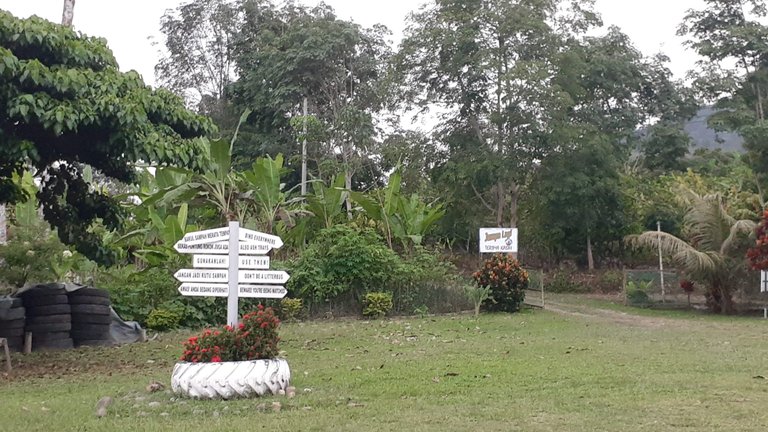 Girls playing with their dad.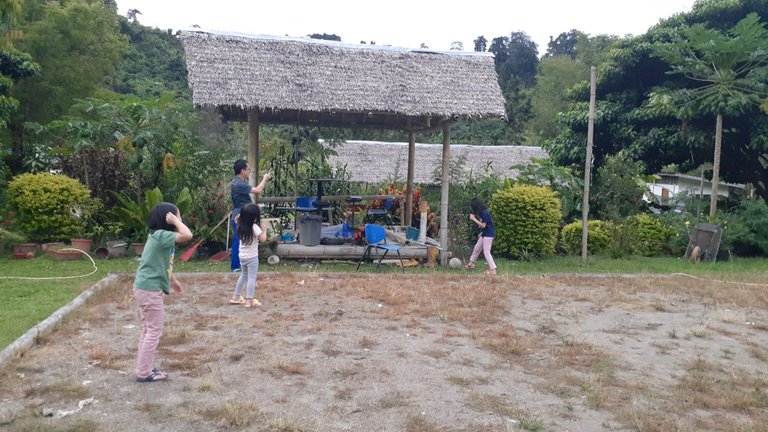 Rooster roaming freely within the lodge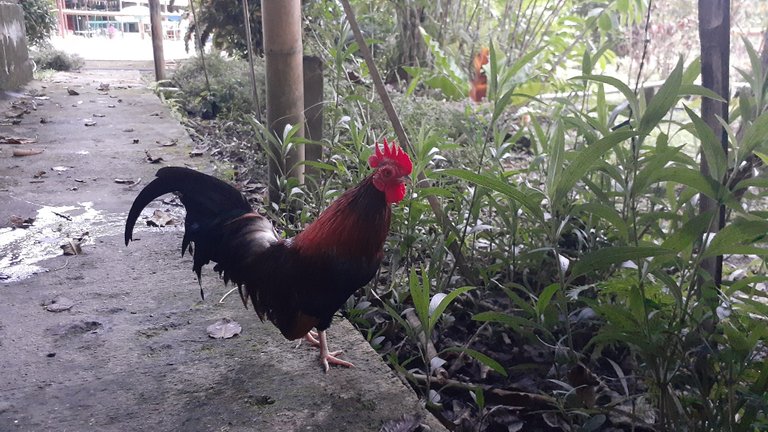 Chick and hen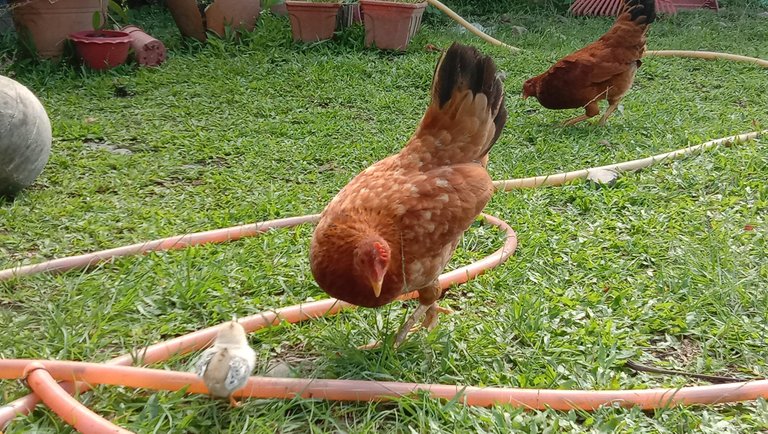 The girls feeding the chicken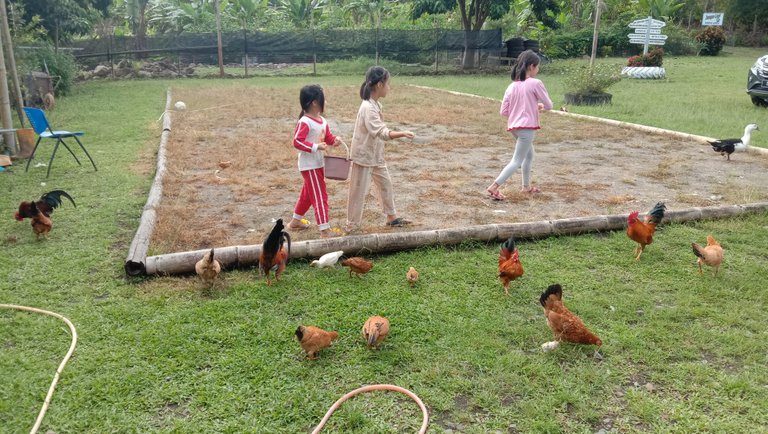 Fishes in the pond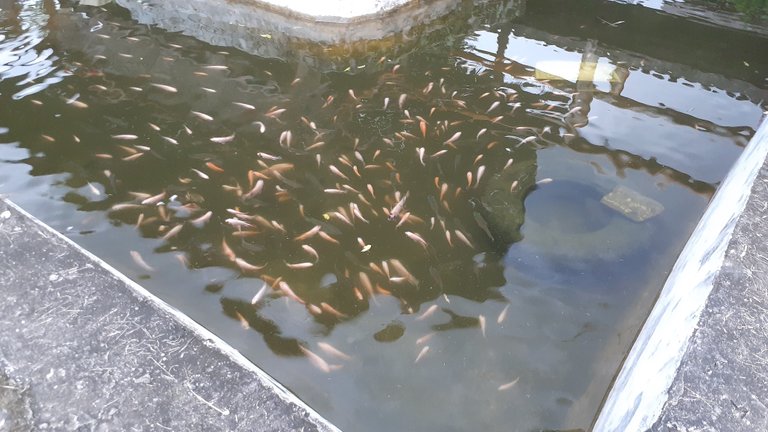 Banana trees in front of the lodge lobby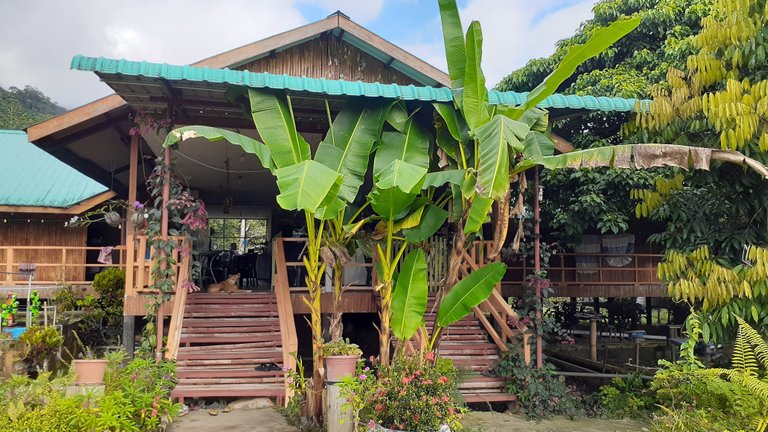 Totally a great two days one night staying at the lodge. When will Covid leaves us alone or we can make peace with Covid and live happily together??? That's when we can travel and have fun again...
Till next time...
📸🤗😍
Thanks to Justin (@ justinparke), you gave me an idea, maybe I can add a Malay word in every post. Then everyone can learn a new language.
Word of the day
SENYUM - smile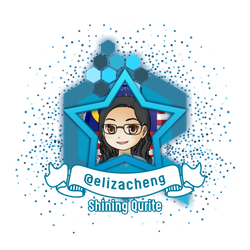 If you like the idea of CREATE and EARN (just like here in Hive), then do you know that everyday while we connect with our family and friends through chatting, texting, voice and video calling, we can EARN from that too? Click on the image to start EARNING from connecting with your family and friends!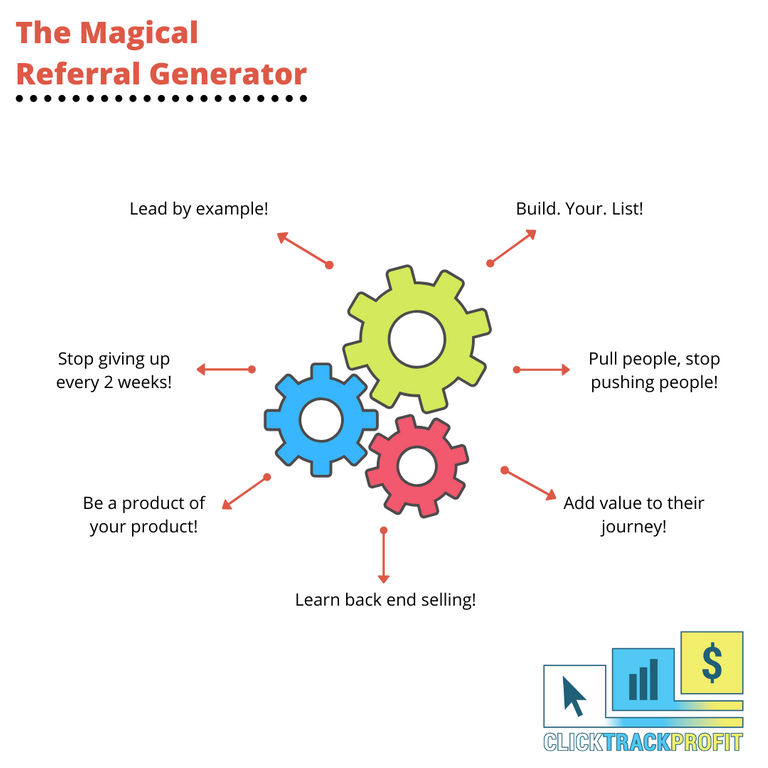 Design vector created by freepik - www.freepik.com

If you are looking for a hardware wallet to keep your crypto, check this out.


If you need a trading account, here's my links.
Binance.
Huobi
Kucoin
Gate.io
Pionex
---
---