MakeMeSmile Season 3 WednesdayWalk MakeMeSmile
WednesdayWalk MakeMeSmile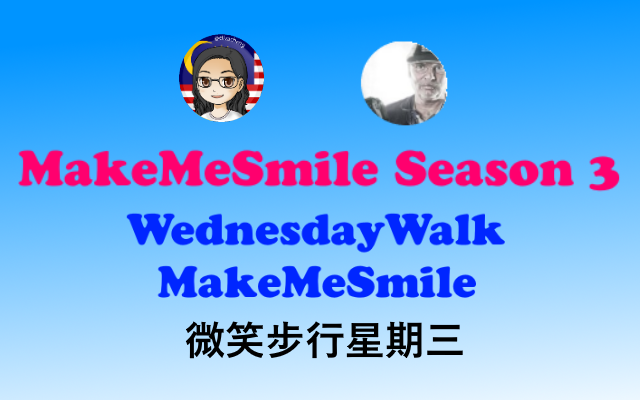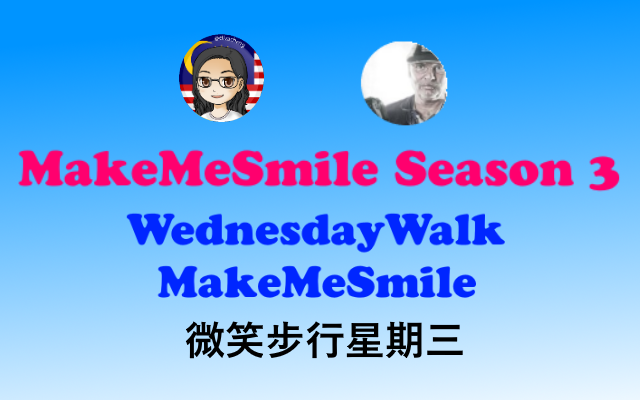 Thank you @tattoodjay for the collaboration! WednesdayWalk and MakeMeSmile are two challenges that have similar intention and that is to bring FUN and SMILE to the HIVE!
We are now a weekly collaboration!!! YES! DOUBLE the FUN every week with us WednesdayWalk MakeMeSmile!!! Share you WALK and SMILE with us!!!
If you are not familiar with WednesdayWalk, check out the walks HERE!
We will be giving out HIVE to some of you as a token of appreciation! We love to see your WALK and SMILE!
Last week prizes were given to @city-bounter @decentropia @me2selah ​(prize given by @tattoodjay). Thanks for sharing your WALK and SMILE.
HOW TO JOIN MAKEMESMILE
a. Basically, it will still be the same as the first season. Your post can be in writing, singing, video, poem, drawing, photography, etc... The most important element is your post Make "ME" Smile. Remember, the ME is whoever read/view/listen your post and this includes YOURSELF.
b. Your content must be ORIGINAL CONTENT.
c. Please include at least 50 words in your post.

❤️🚶‍♀️🚶‍♂️❤️🎇✨❤️😁😊
Continuing sharing my eldest's important day, yup, I shared part 1 yesterday. Photos shared yesterday were taken in the car while I was driving. My girl took the photos.
So today let's continue with the walking part after we reached the National Registration Branch Office. Yup, that's our destination. If you didn't follow my post yesterday, here's a recap of what happened yesterday. It was the day I brought my eldest to apply for her ID card. She's 12 years already. Still couldn't believe that she has grown up into a fine young lady. 😅 She was just 2kg when she was born. And now she is almost my height. (Luckily she didn't has my weight 🤣🤣🤣).
First time going to this branch office, so we got lost a bit. The branch was at first floor, and we went all the way up to second floor. Took a shot from the second floor. Cloudy sky. Lucky it only started to rain after we finished our business at the branch office and already reached home.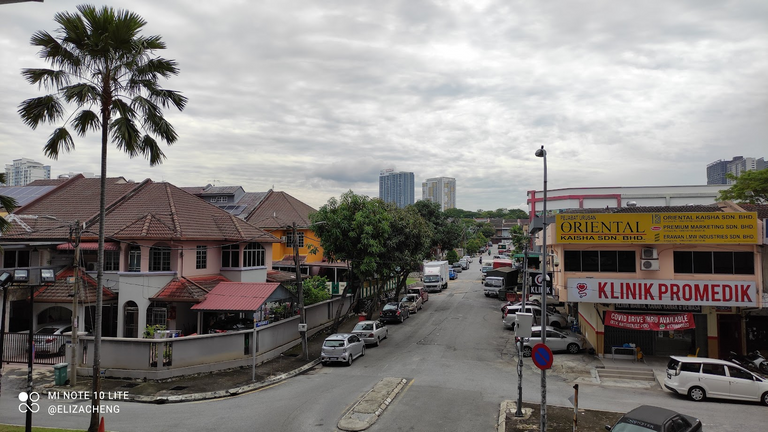 Ok, how can I not take a selfie (wefie I guess would be more appropriate since it's two of us) to remember this important moment of my girl's life. So we took a wefie right outside the branch office.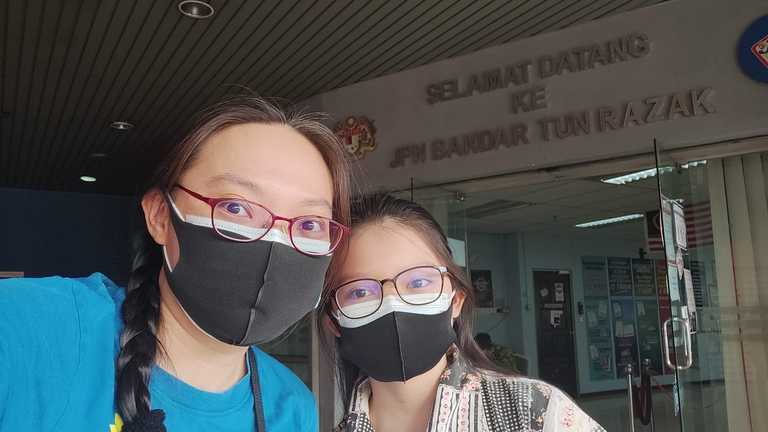 There's a couple celebrating their once in a lifetime sweet moment with their friends and family. Can't see the bride and groom from this photo. 😅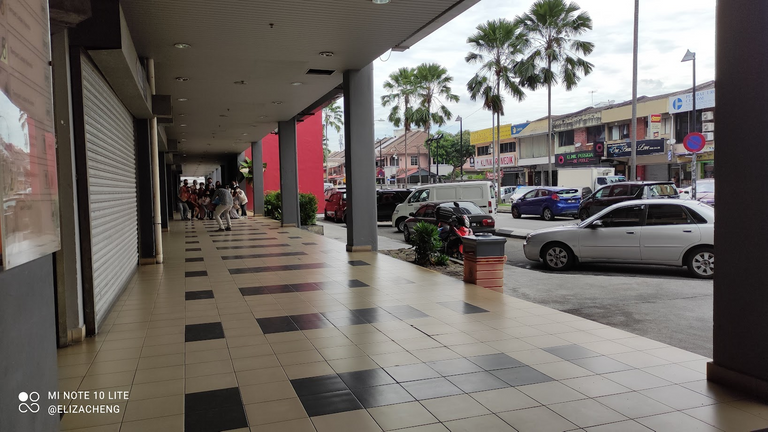 Inside the branch, red tapes everywhere... And everyone must sit at least two seats apart. You may be wondering why there are so many Malaysian flags. It's because August 31st is our Independence Day and September 16th is Malaysia Day.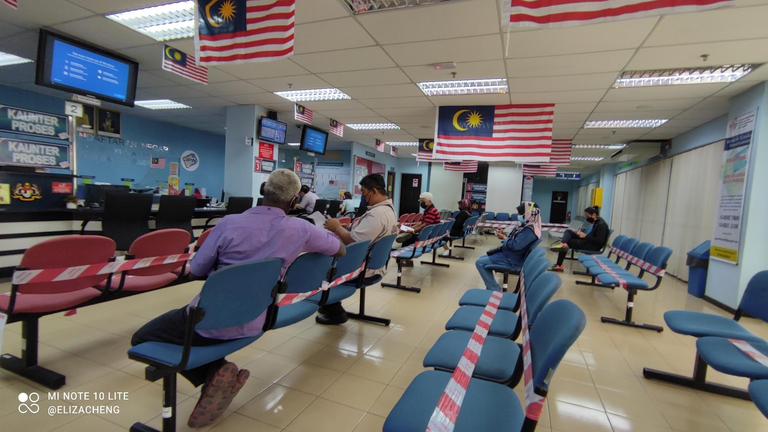 Another wefie inside the branch. The girl is busy on her phone now. 😅 Well, I am too... Just that I am taking photos and she's checking her messages. She's been busy lately discussing her project with her friends. Their teacher had them divided into groups and prepare presentation slides on Science topic for Standard 4. And then they are going to "teach" the students in Standard 4. A brilliant idea their teacher had. They are now really researching for details and come up with presentation slides. They are learning not just Science, but also some soft skills and technical skills which are really important when they start working in the future.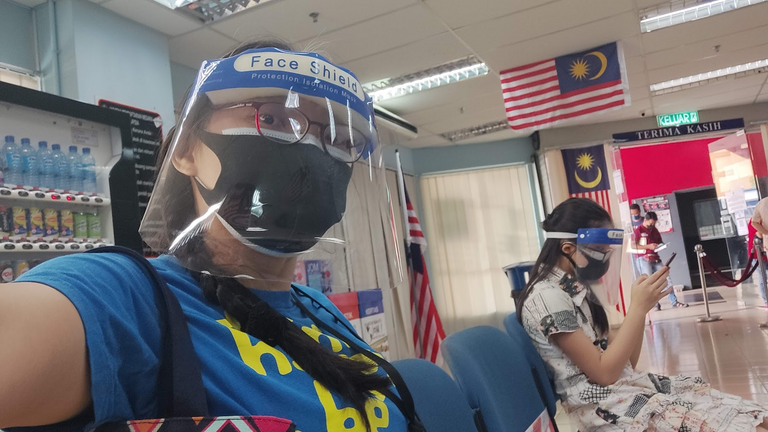 We finished everything within an hour and we're off home. I will have to come again next week to collect her ID. If it can be completely done within the same day, that would be perfect.
📸😁❤️
Thanks to Justin (@ justinparke), you gave me an idea, maybe I can add a Malay word in every post. Then everyone can learn a new language.
Word of the day
ANAK PEREMPUAN - Daughter
Anak means child
Perempuan means girl


​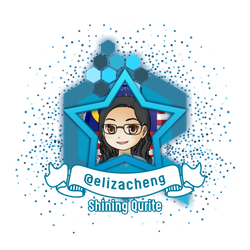 If you like the idea of CREATE and EARN (just like here in Hive), then do you know that everyday while we connect with our family and friends through chatting, texting, voice and video calling, we can EARN from that too? Click on the image to start EARNING from connecting with your family and friends!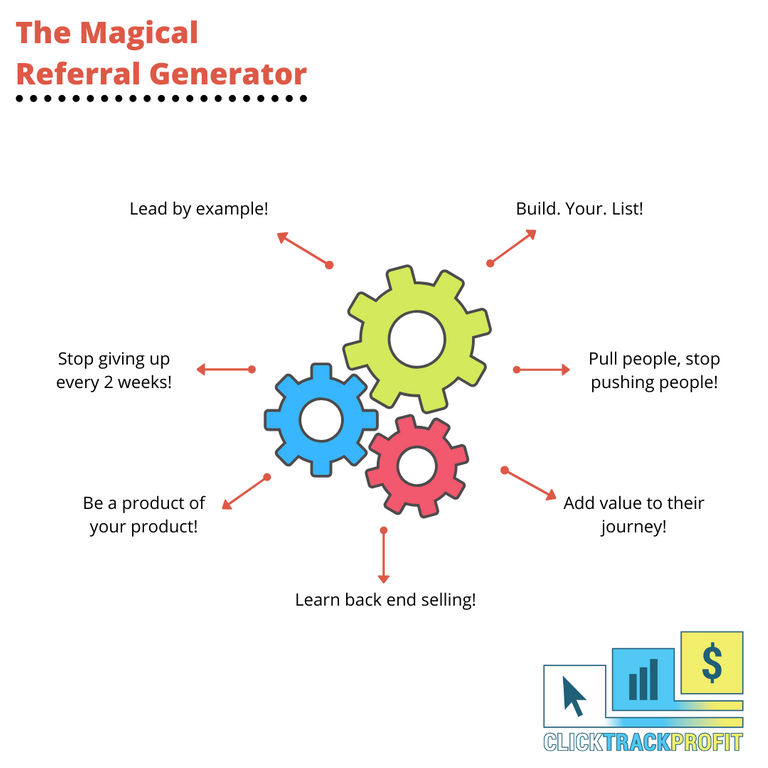 Design vector created by freepik - www.freepik.com

If you are looking for a hardware wallet to keep your crypto, check this out.


If you need a trading account, here's my links.
Binance.
Huobi
Kucoin
Gate.io
Pionex
---
---