🧚‍♀️ Three Friends 🧝‍♀️👦 A Short Story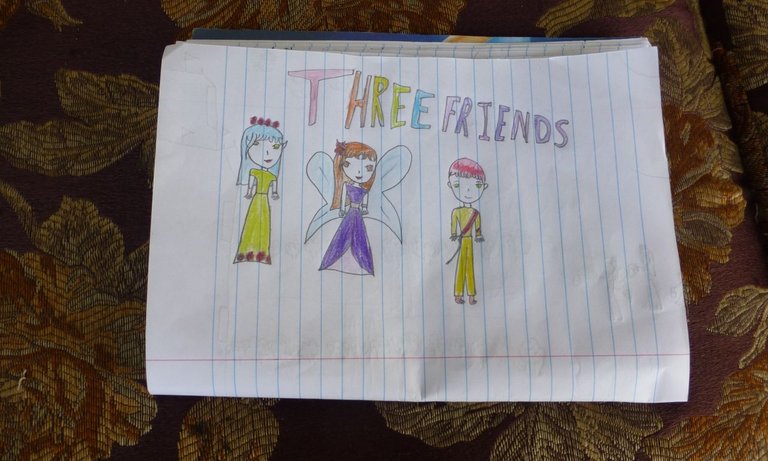 I drew some pictures and wrote a short story about them. This story is about the emperor and empress's daughter. She met two friends and more about her and the story.
🧚‍♂️ Let's Get Started 📘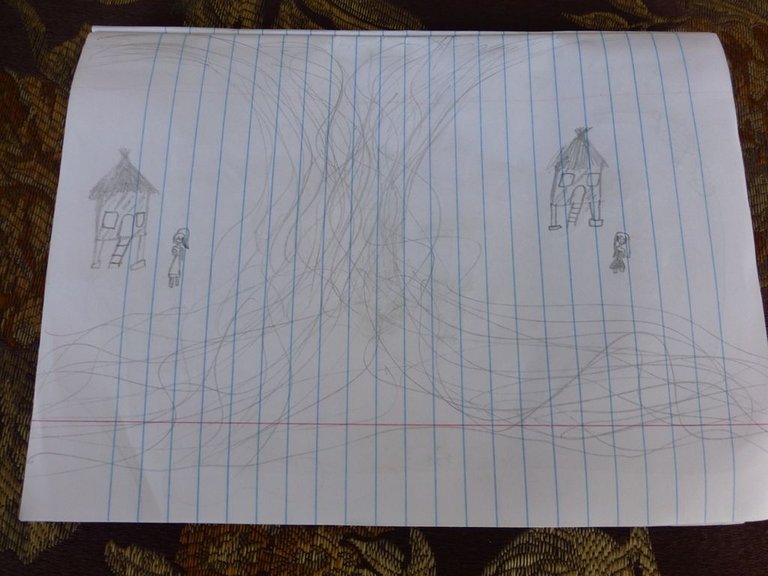 In a world where everything is possible. There was a fairy. She is pretty but no one knows who or where she came from. She doesn't even know who she is. People there call her Mi Min. In that world, Mi Min means lovely. She made a house near the waterfall. Near the waterfall, there was an elf who lives there. Her name is Plana and she doesn't know any spells. Then Mi Min and Plana became friends.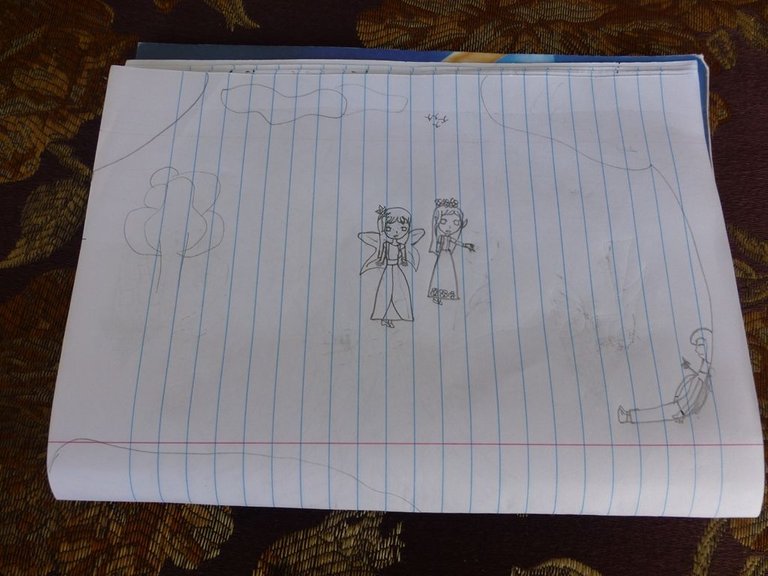 They are friends for many years. One day they found another friend. He is a student of the most famous god. Then he went hunting but got hit by an enemy. After Mi Min and Plana found him and they helped him get better. His name is Phoenix because his spirit is a Phoenix. Then they became friends but Plana and Phoenix don't get along much. They argue a lot.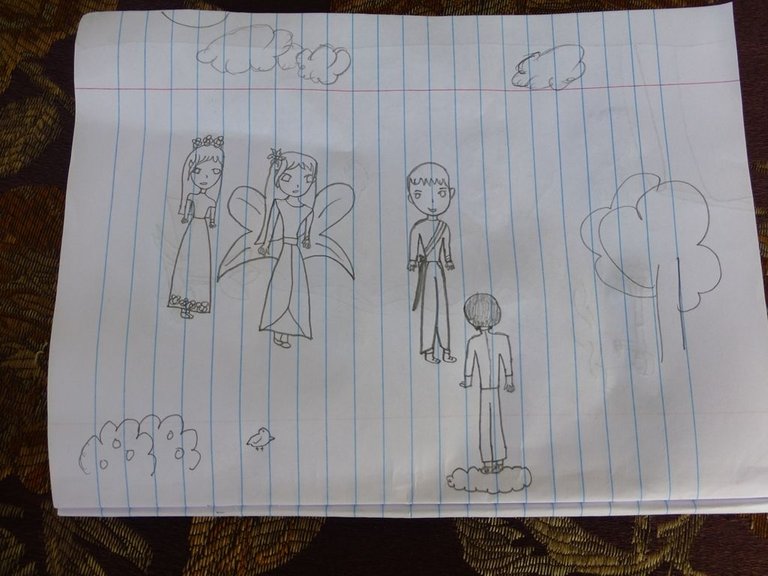 Then Phoenix is recovered and his master cames to take him back to where he belongs. He doesn't want to leave his friends so he asked his master if his friends can come. His master said yes but he got a wicked plan that he didn't tell his student. Mi Min knows something is wrong and she decided not to go but Plana begged her to go. At last Mi Min agreed but still, she doesn't trust the wicked god.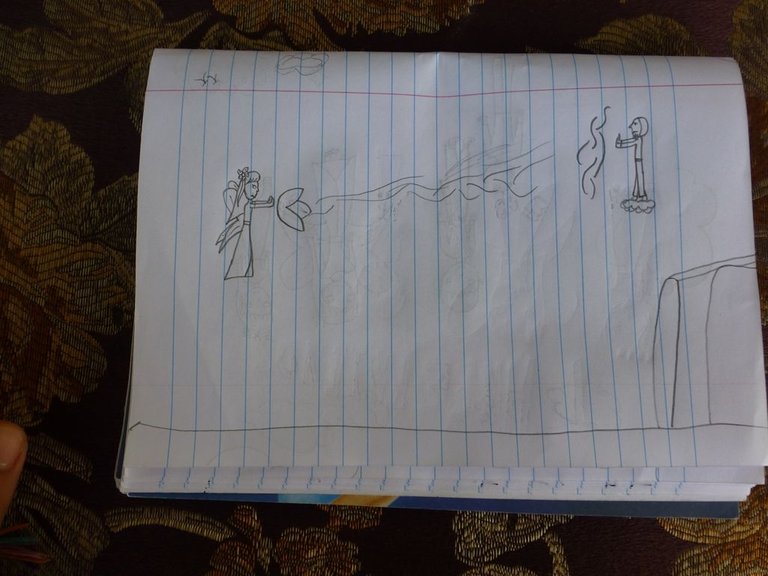 After, they arrive at the palace the god starts fighting with them. Then Mi Min starts to remember who she is. Mi Min is the daughter of the emperor and the empress with great power. Her friends got hit and she has to fight with the god by herself. She got hit many times before she learns about her powers. Then her friends come and help her. She uses all her powers and defeated the evil god.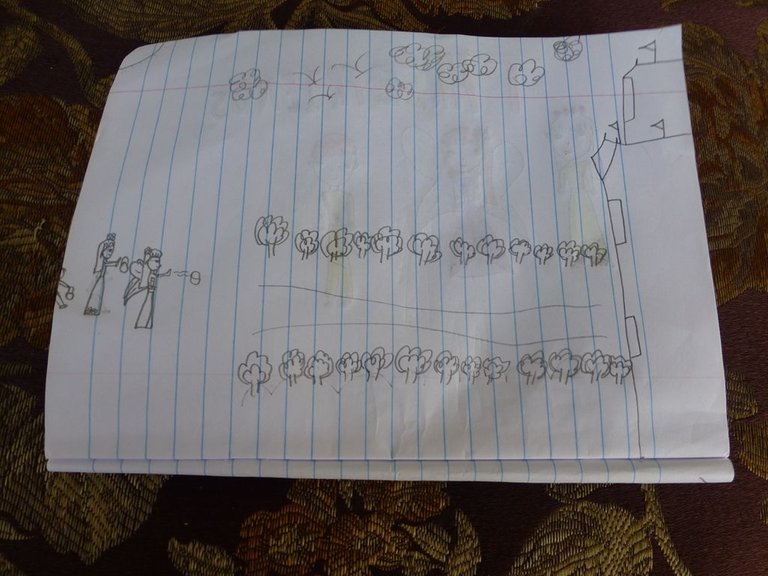 After Mi Min found out who she is and she told her friends about it. Phoenix knows where is the emperor and empress live. They had to travel a long way before they get there. They went through many dangerous things. At last, they arrived at the palace. The emperor and the empress are glad to see her. Plana, Phoenix, and Mi Min become god siblings.
The End...
CLICK HERE TO JOIN HIVE AND START EARNING CRYPTO LIKE US

---
---