Strolling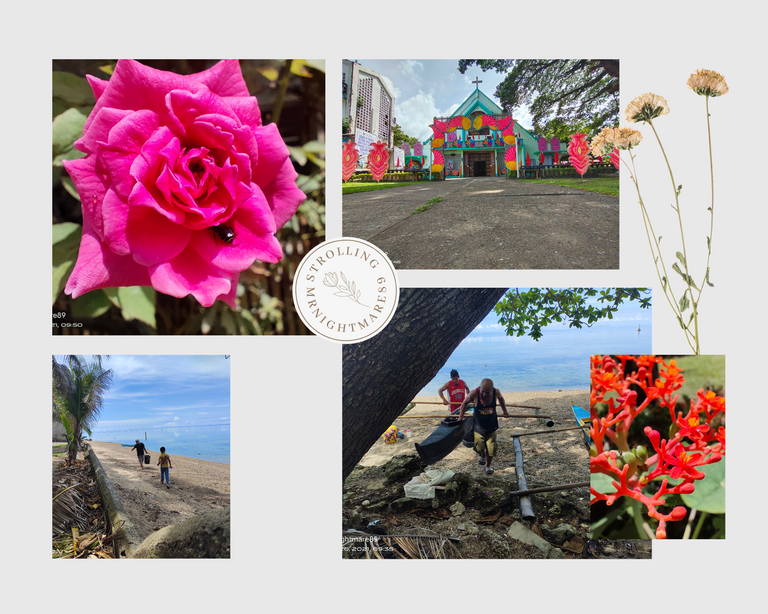 "What will I do?"
The first question that came to mind when I thought about not wasting this day without doing anything. I mean today is Sunday, there should be something to do before this day ends. It's nice weather and I thought I would enjoy it with friends but they're nowhere to find it.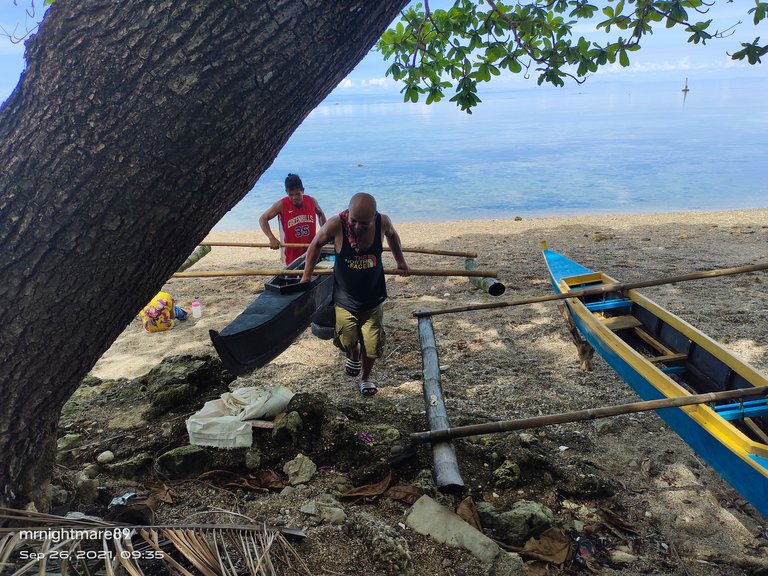 The strolling started when I went to the shore to buy fish. My mother always wants fish for every meal and it's not easy to find because she's picky. I asked this fisherman who just arrived from the sea who was fishing. Unfortunately, he didn't have a catch for today. If you're wondering, not about what they did because it was so obvious. This is what we do here in placing a fisherman's boat not to reach the seawater. Of course, if there will be a catch, that fisherman will give that person who helped him but if none, it's alright because there will be another time for sure.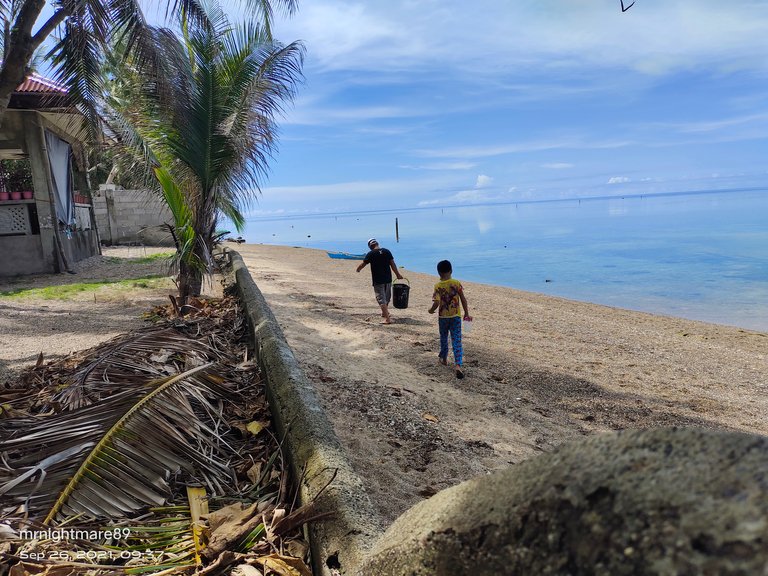 Continued strolling, searching for fish to buy. I saw this father and son walking along the shore bringing food. I asked them if they were with other companions but the Father said only the two of them. I think it's a father and son bonding because the mother is currently abroad working as a DH somewhere in Asia. Not bad to spend family bonding along the sea.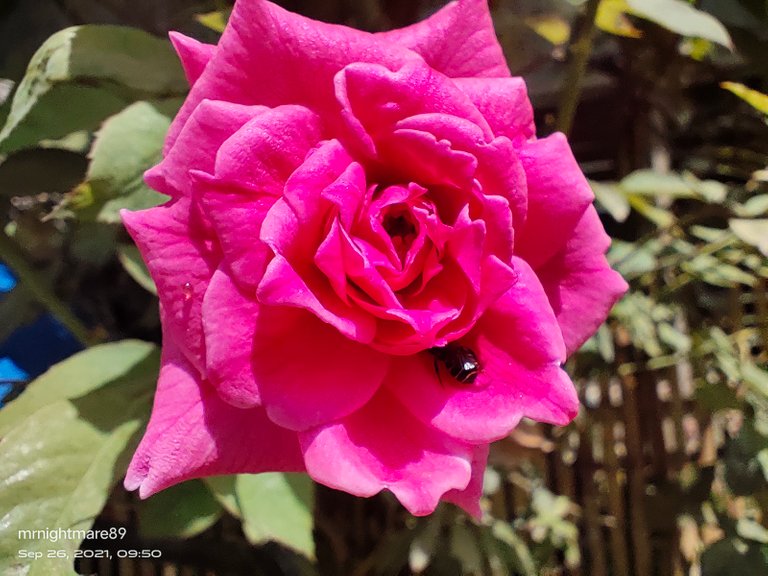 I gave up searching for fish and I just told my mother to give it up for now. We will just have meat but she just won't eat much to avoid her worries about eating meat. I continued walking but before I arrived at my destination I saw flowers in the neighborhood. It was a pink rose but it looks like it's not that pretty compared to the time when a flower just bloomed.
"If you plant life, your life will bloom."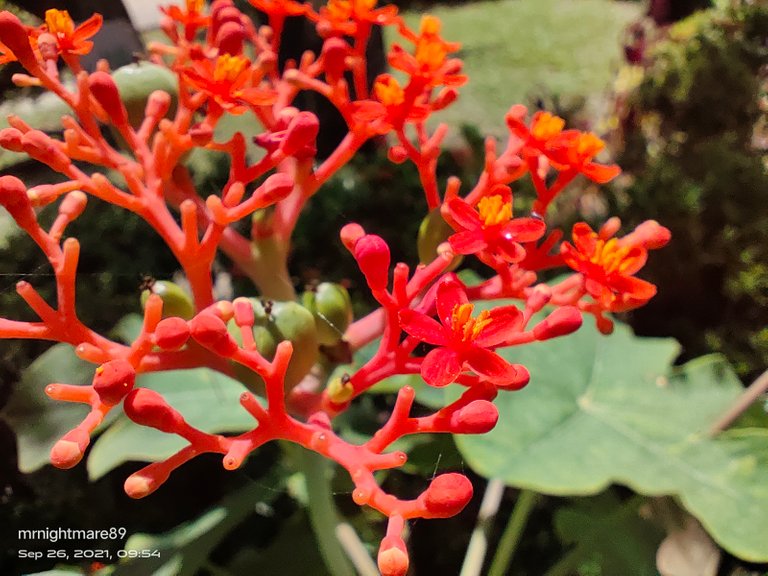 Another glimpse I saw of this rare flower. It's like branches but formed petals to look like a flower. lol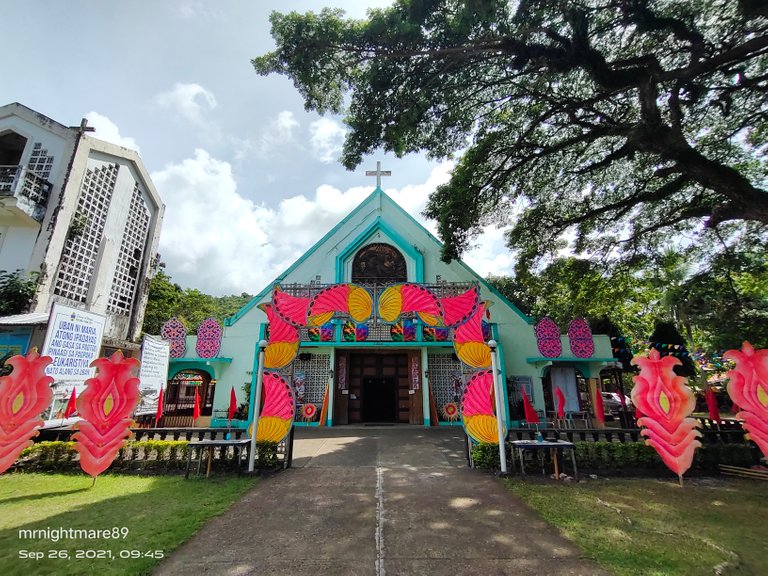 My strolling hasn't ended yet after I passed by this church in the town. The festive is coming and it's the biggest event we have individually. Let's not compare Christmas because it's a different occasion where all of us celebrate it.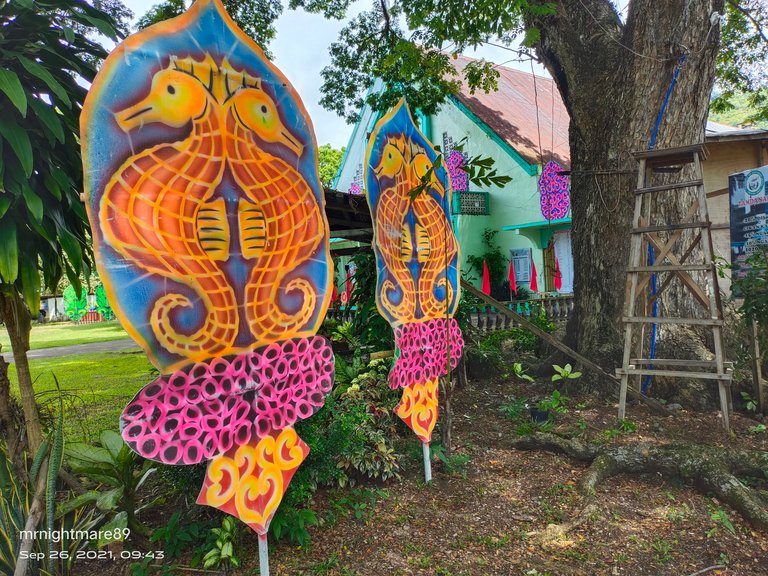 I will make a separate post about festive and since you can tell by the decorations in the church. I will elaborate more at some other time. For now, this is how I have a #sublimesunday by @coff33a.
Thank you for reading
*All content is my own unless otherwise noted
If images are being recycled, I just found it fitted to my article.*
ABOUT ME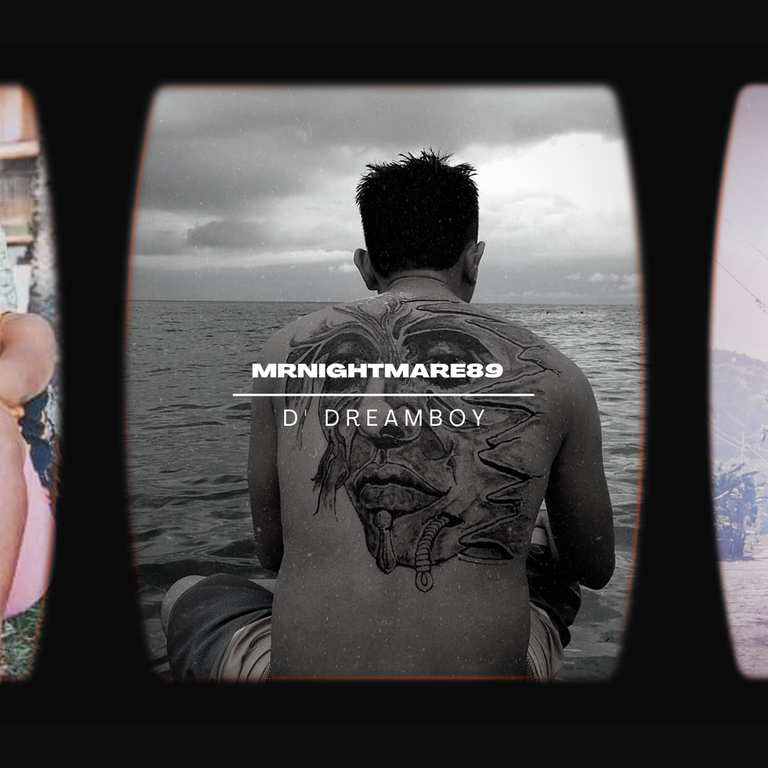 Paul is the name but prefers to be called mrnightmare that feels like living in the dream. A country boy and a dreamboy (dreamer) who likes to stay in a small village even though it means abandoning the future to become a seaman. The passion is writing but not sailing in the vast ocean. Don't wonder if the face will not be shown, this is better where the words can flow smoothly. Come, have fun with me talking about life events and random activities. It's fun to learn about life, don't hesitate, let's figure it out as we continue enjoying staying in this world.
---
---