Welcome to CountryMall Part 2: Eating Lunch At Jollibee As Requested By My Nephew! ❤️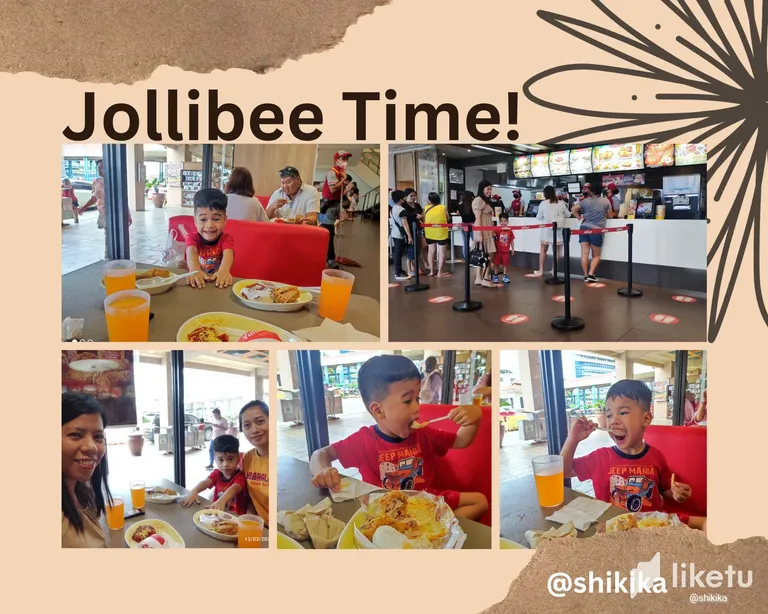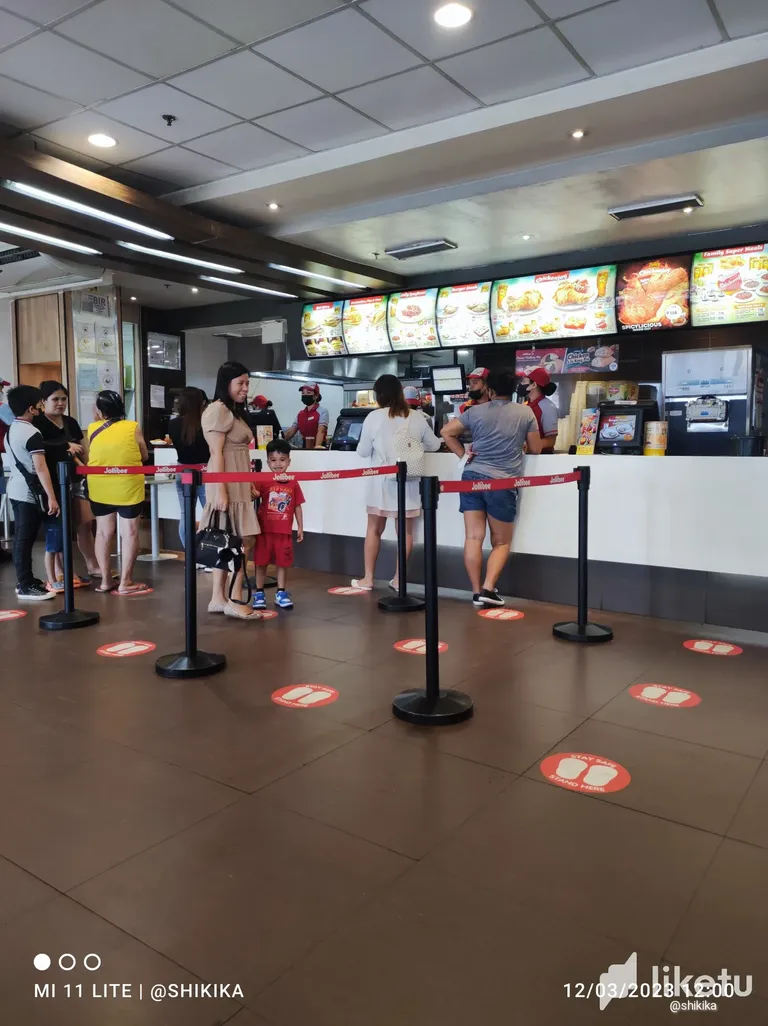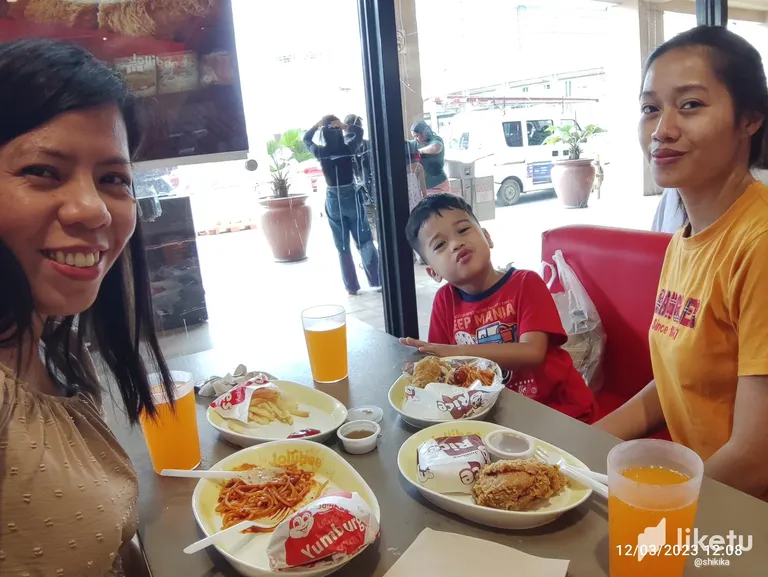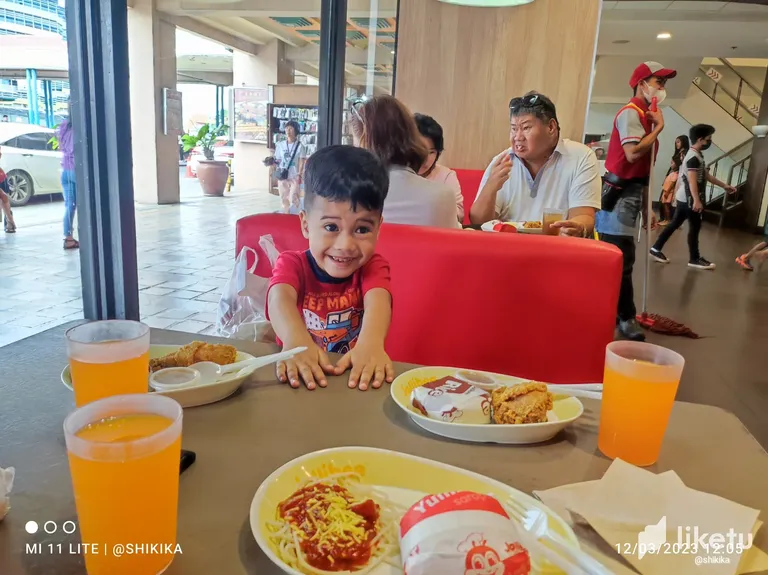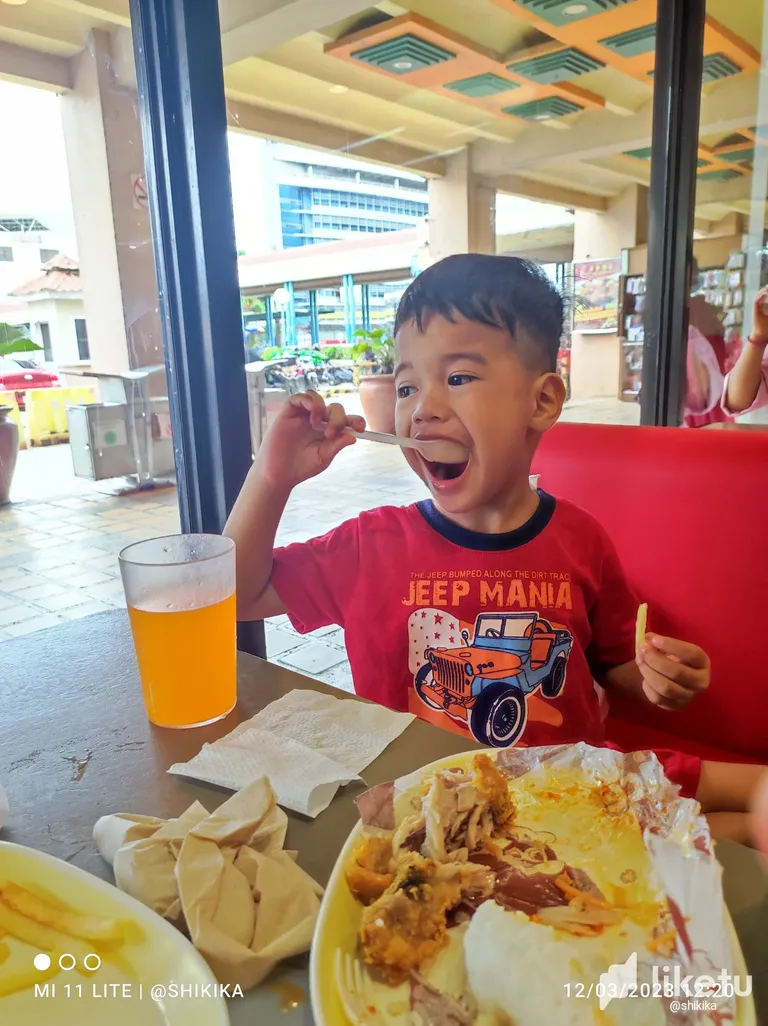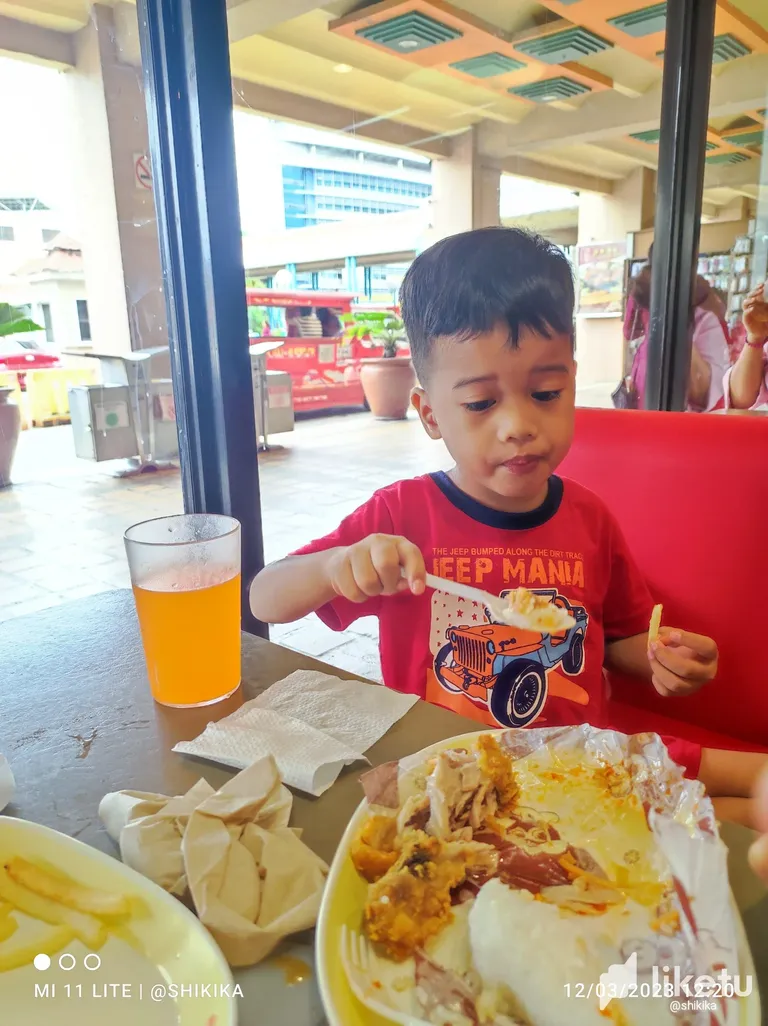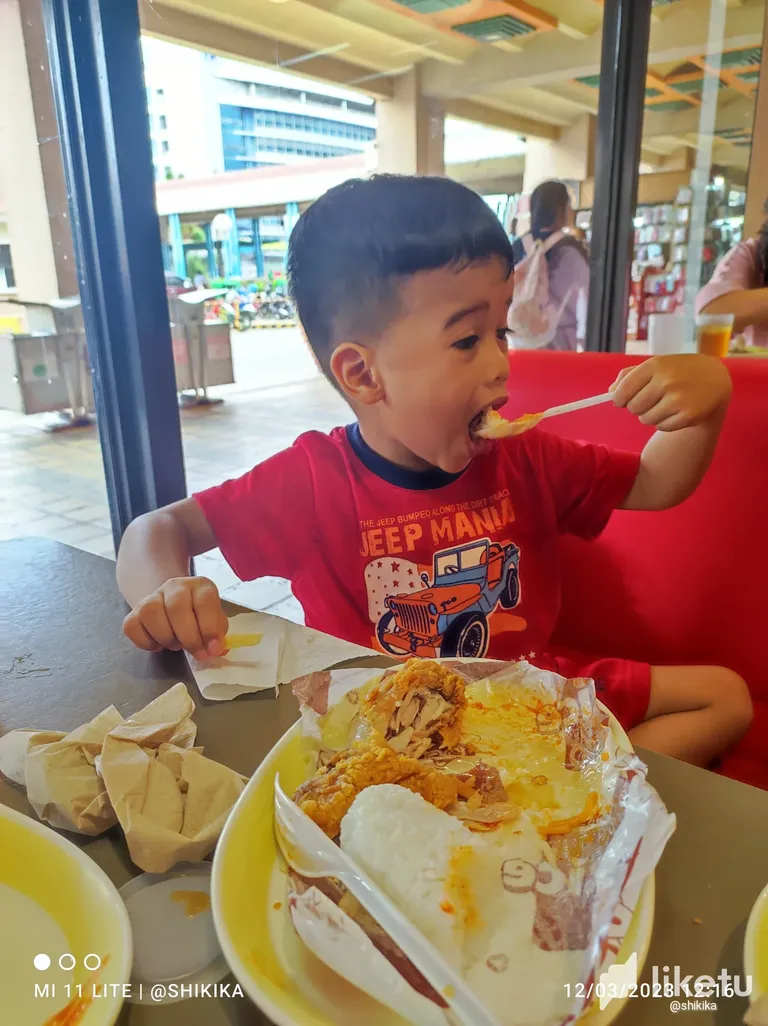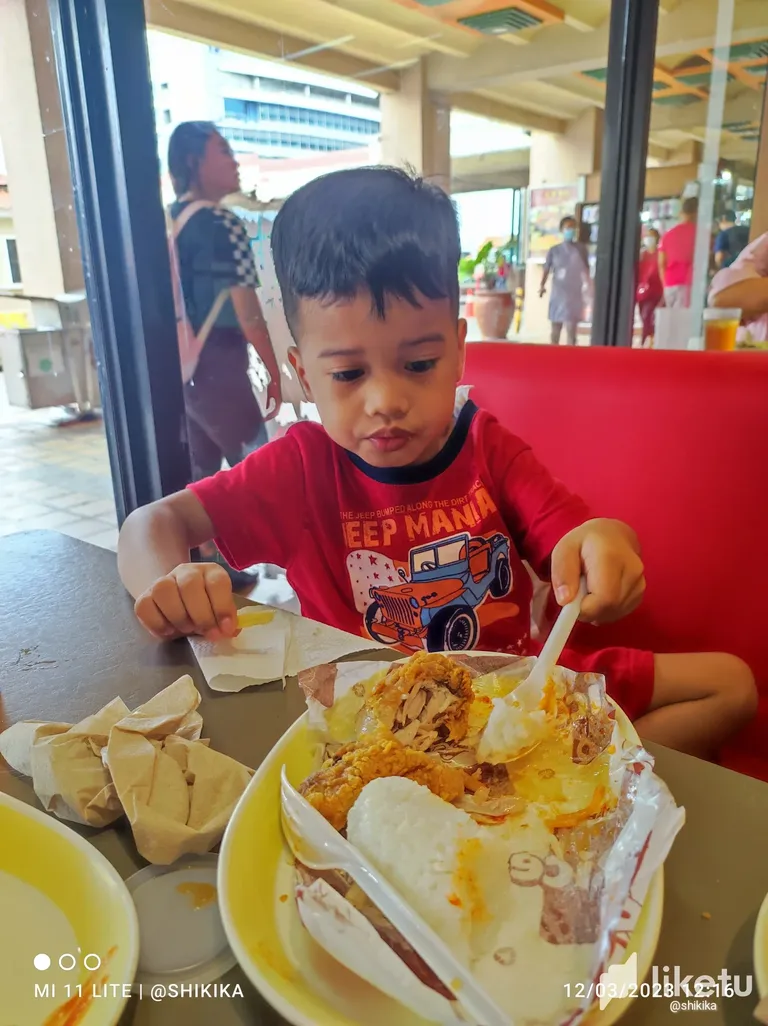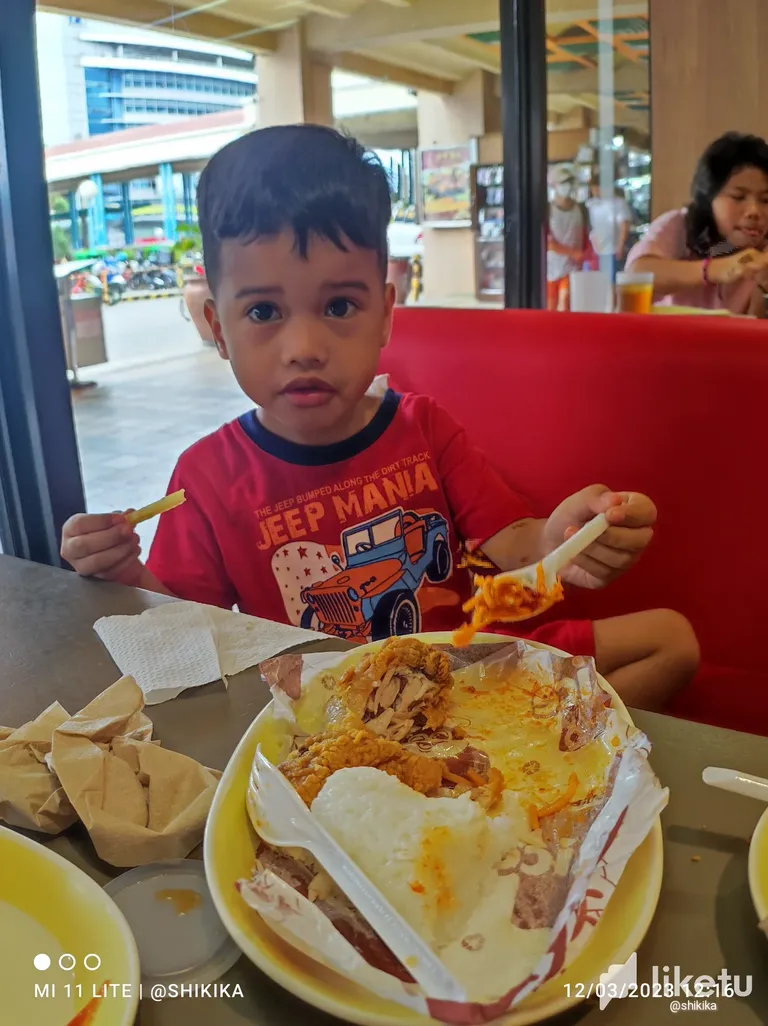 Hello everyone!
Hope all are safe and well!
Today, I will continue the Part 2 of Gaisano Countrymall tour with my little cutie nephew. 🥰
To those who haven't checked the Part 1, you may visit it here. 🤗
After buying gifts for my father - who will be celebrating birthday this coming 28 March and for my brother and his gf - who are soon to be newlywed, we go to Jollibee to eat lunch.
It is my nephew's request to eat lunch at Jollibee. It's his favorite fast food chain. 😀
As we are entering the Jollibee store, the guard opened the door and greeted us with a smile. 🤗 When we are inside the store, we look first for the vacant table. Then, my nephew go with me to the counter to order foods. 😀 He is really excited to eat at Jollibee. 😁
We ordered two chicken joy meal, the C1 (fried chicken, rice and drinks) for my nephew and her mother, and one super meal C (burger, spaghetti, french fries and drinks) for me. For our drinks, I requested from the cashier not to add ice. That's my secret in ordering drinks so that the glass will be filled of drinks not with ice and I know the drinks are already cold. 😁 As you noticed, I didn't ordered rice for my meal. Because, I don't want to eat rice that time. 😁
After paying our orders, one of the service crew helped us to bring the foods in our table. 🥰
When our foods was served, we pray first to give thanks the Lord for the food we had. Then, we started to eat our meals. I shared the spaghetti and french fries to my nephew and her mother. 🤗 My nephew is really excited and happy to taste the foods. 🤗
We had a good time at Jollibee. 🥰 Even though the prices had increased, we still enjoy and love eating at Jollibee. 😀
I gonna share the Part 3 on my next blog on how my nephew go shopping at the Gaisano Countrymall supermarket. 😀
Have a Blessed Saturday everyone! 😀😀😀💖💖💖
---
Thank You Lord for the blessings and love!
Be grateful in every little/simple things and you'll find happiness you ever wanted! 😀😀😀
Everyday is worth to be grateful of!
Praying for the safety and wellness of all.
Heal Our Land Oh God!
Lovelots,
@shikika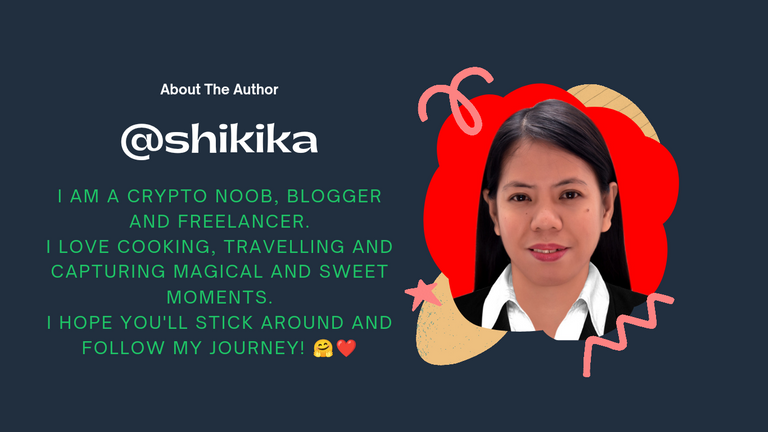 ---
For the best experience view this post on Liketu
---
---