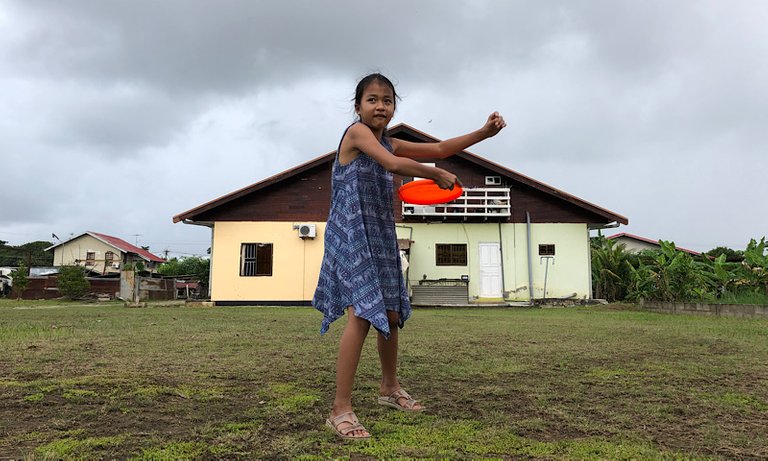 Every afternoon my family likes to play frisbee behind our apartment. We are happy to play it but sometimes my two daughters don't want to play with us. Then I play with @justinparke.
He made me laugh a lot when we used two frisbees at same time, his right hand to throw frisbee to me and his left hand to catch. These me laugh a lot, then I feel very tired, and after I would like to relax.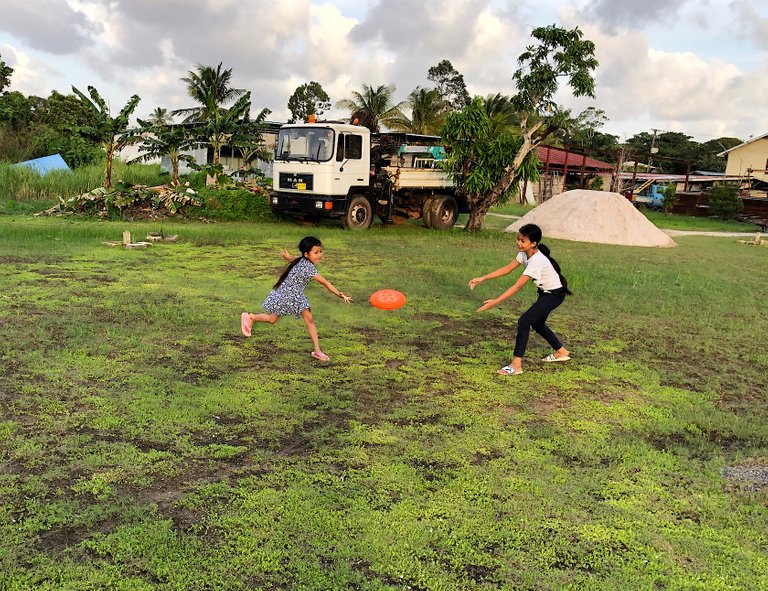 The @kidsisters are so happy to play frisbee so much.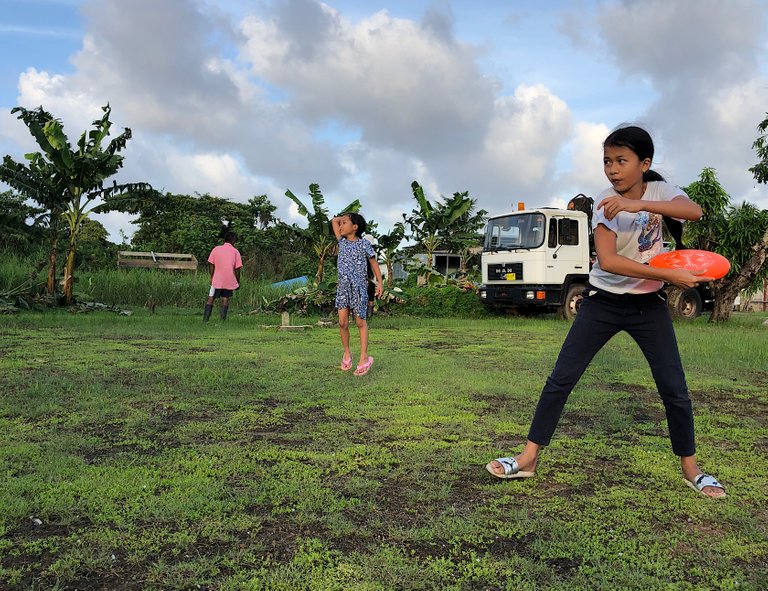 SreyYuu has a lot a power to play everything.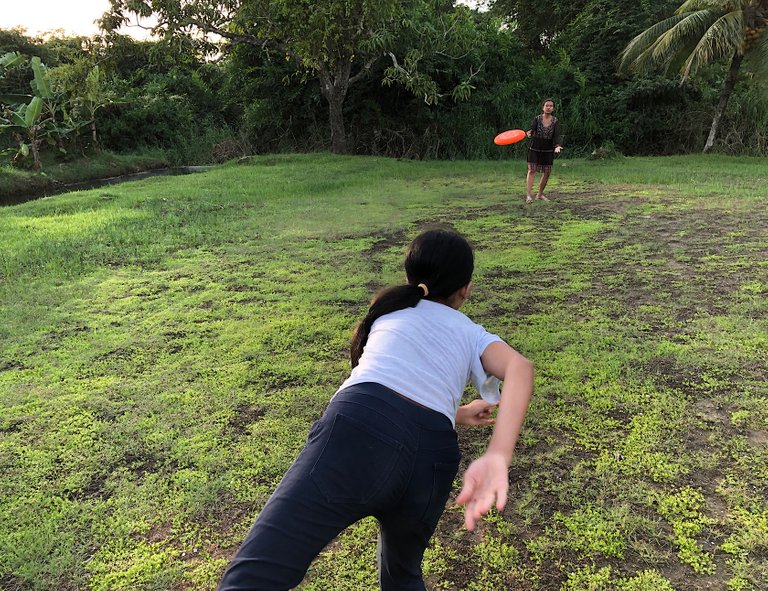 I love to play with my family and I love to take photos of my family, keep it for a good memory.
I like to sit and watch my family play because I can't play too much, if I play so much make me feel a little bit dizzy.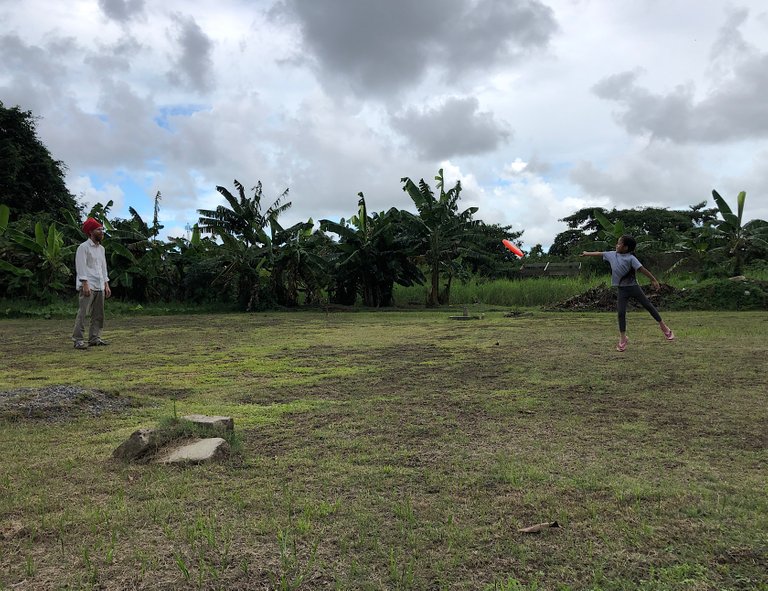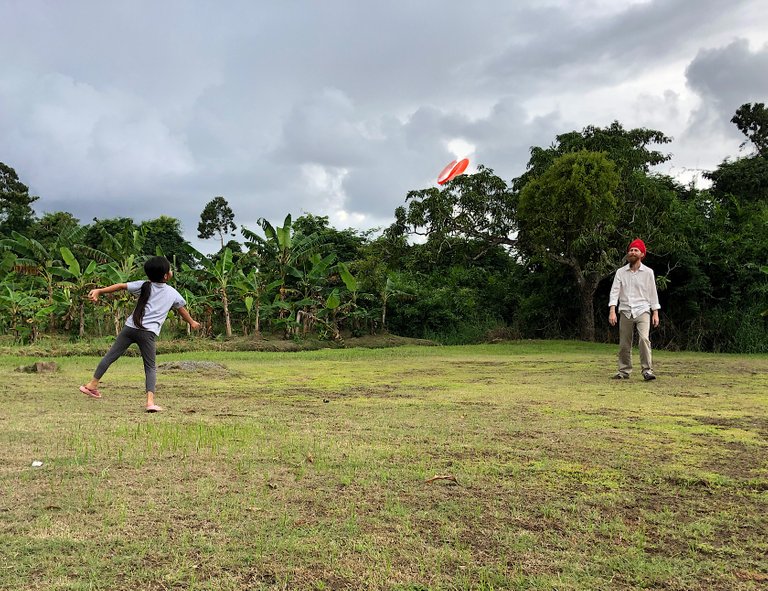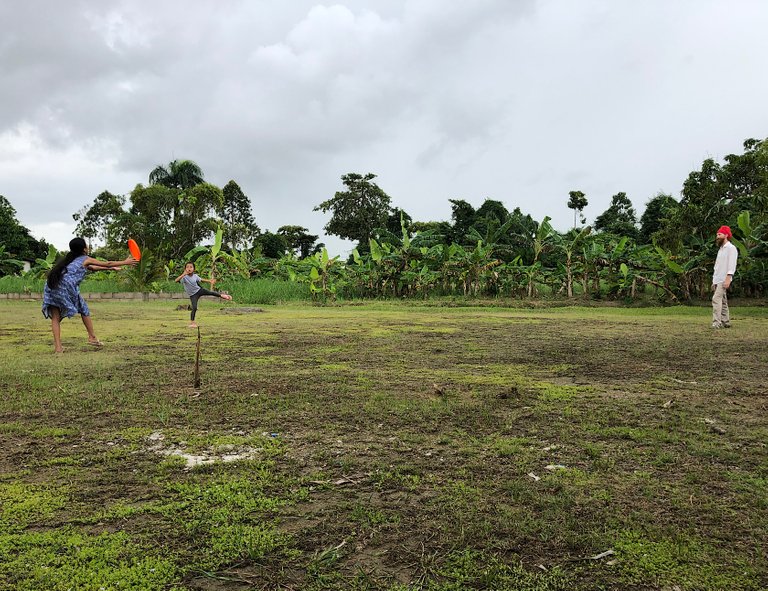 I love these are pictures so much!!! These pictures are my happiness in my heart. They are my everything and my life.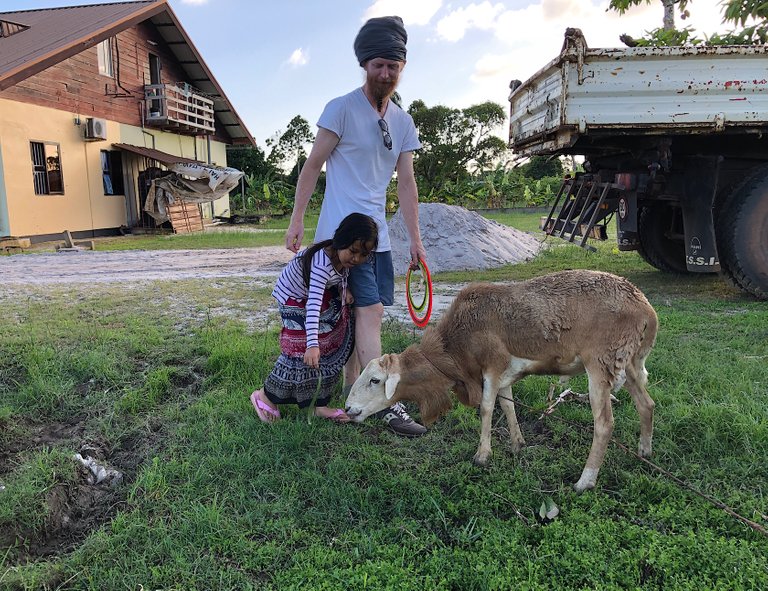 This is a picture after we stopped playing frisbee and my little girl went play with sheep.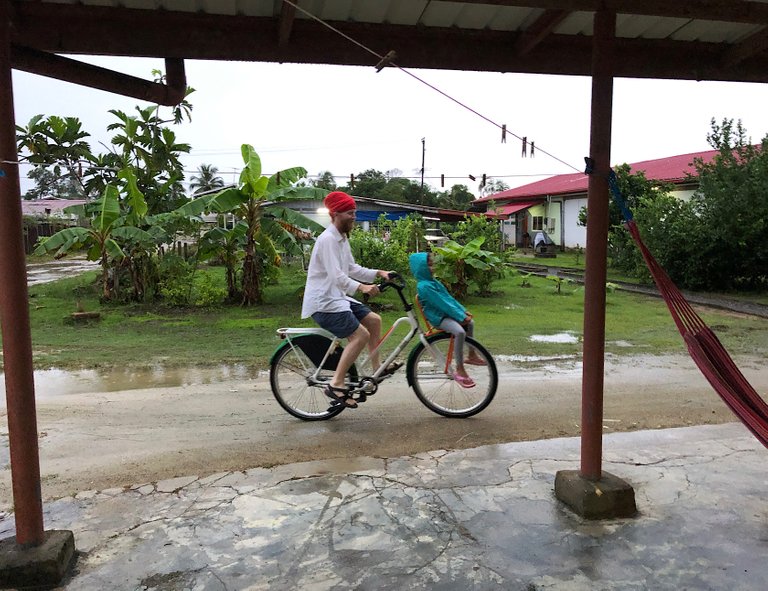 After rain my husband and my Monkey-B ride bicycle around the house.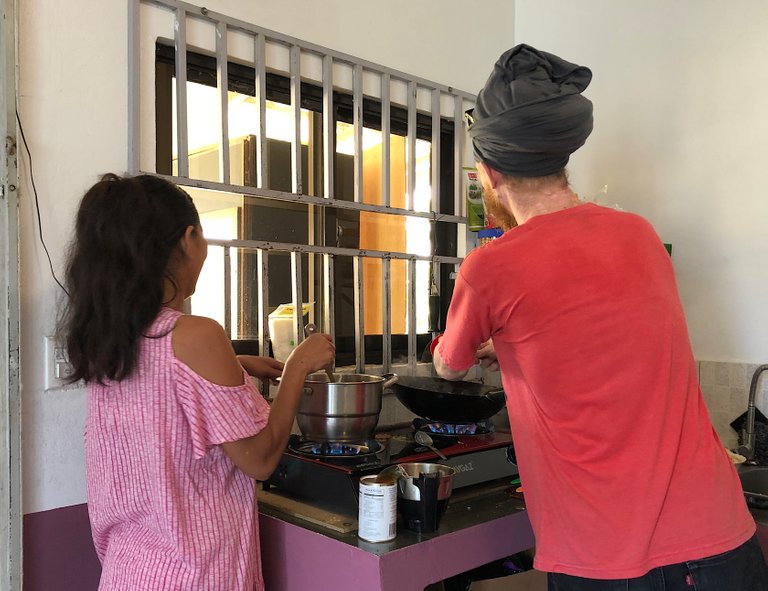 Justin and I cooked together in the kitchen for 20 people. We have a small kitchen but we have a big love in here. This is a picture took by SreyYuu.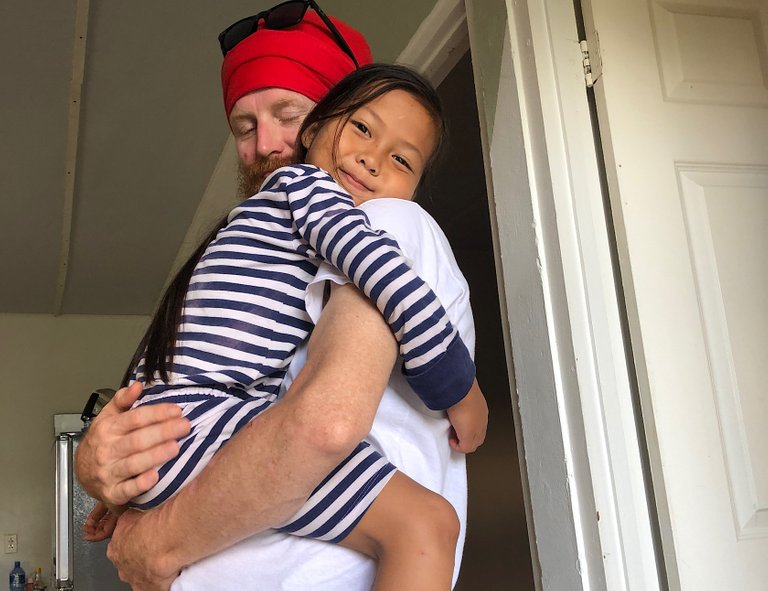 What do you think about this picture? What are they doing?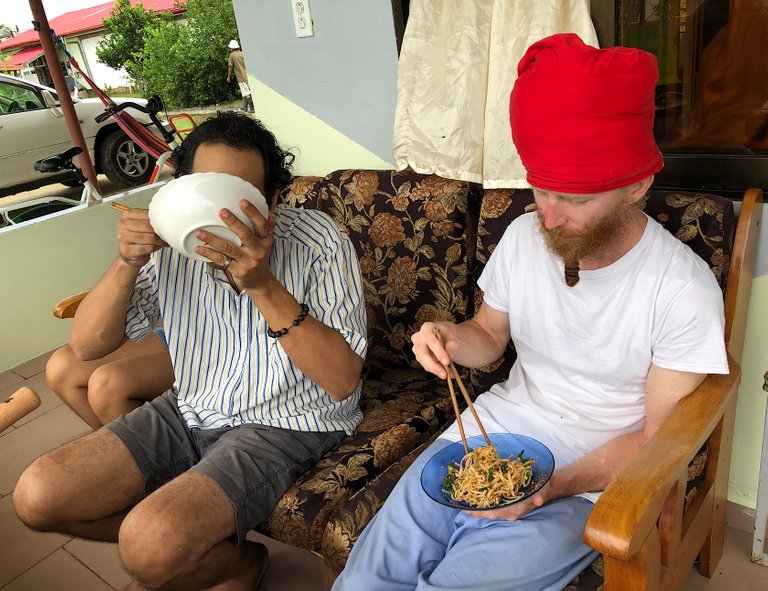 Two weeks ago I made Pad Thai for friends and for my family. They like to eat Pad Thai a lot.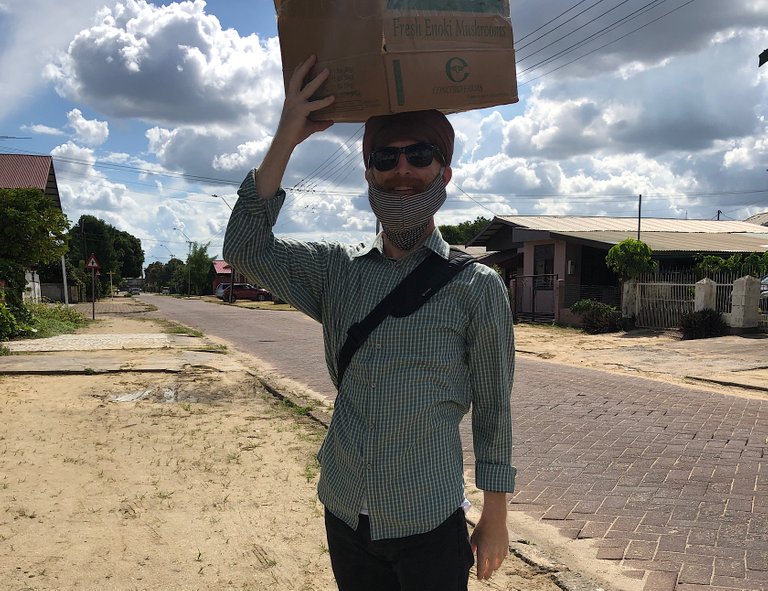 Funny pictures from Justin 😃😂.
---
🙏 THANKS FOR READING 🙏
If you enjoyed this post, please upvote and reblog.
---