Pretty Pictures Of A Dragonfly At The Waterfall 🪰 & More Insects 🦋🪲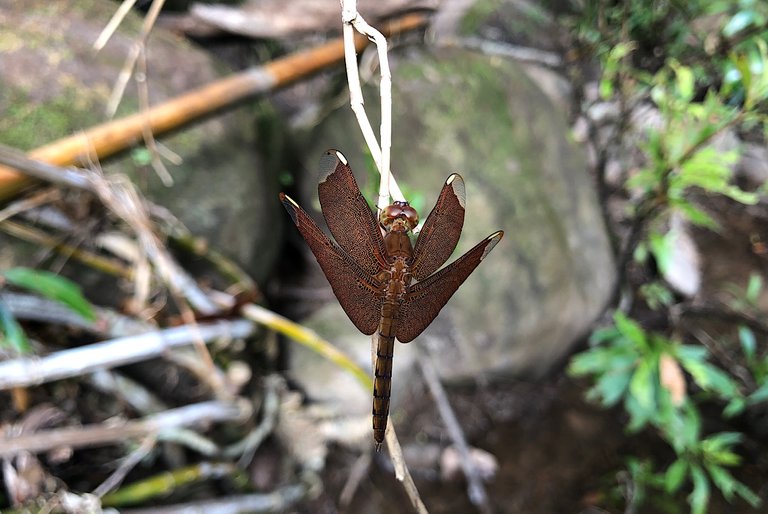 Hello everybody, how are you doing? There are so many rain again and have strong winds sometimes also. It's very cold at night and the day too. I'm wearing a winter coat for two days already but for today it's better than yesterday. The water is icy cold, it makes us not want to dive. It made me think of a hot water machine.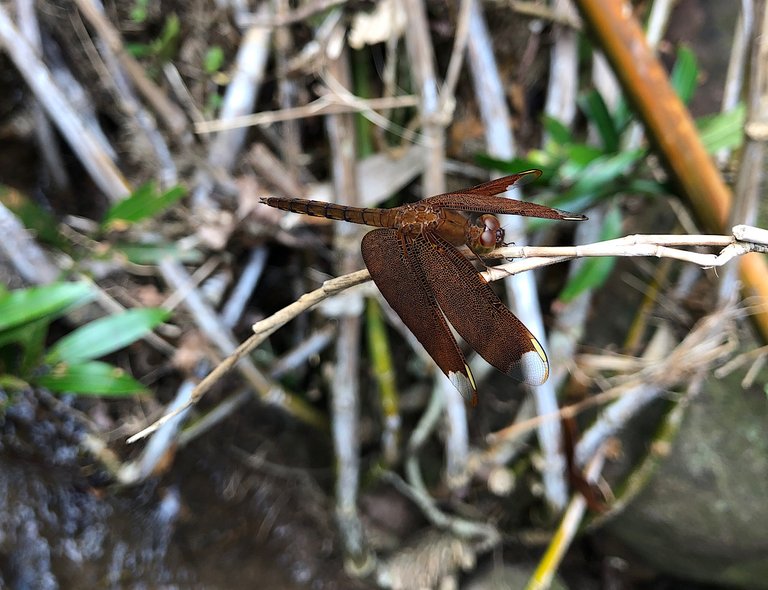 There are a lot of dragonflies around waterfall but they are very fast. That's made me difficult to get photos of them. But I never stop to follow them, although I have little bit hope to get close to them.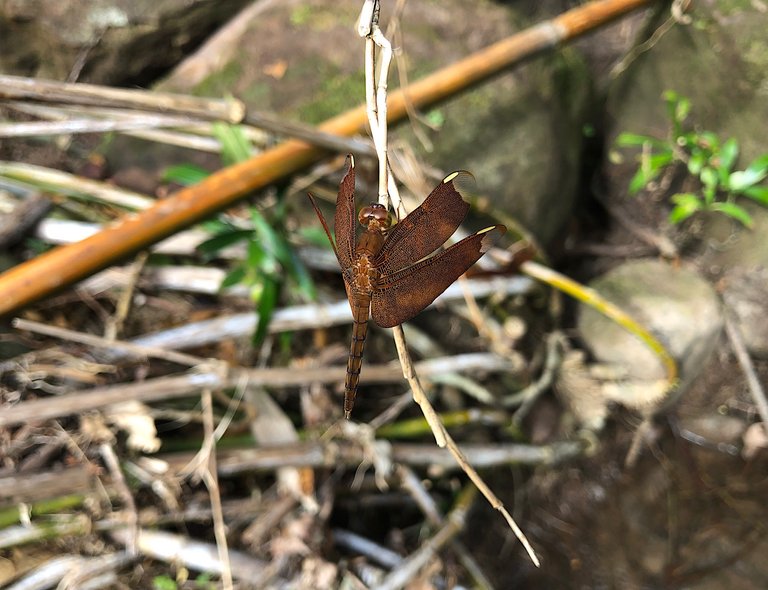 I always believes I will have some pictures of them and those days I can got pictures of this dragonfly.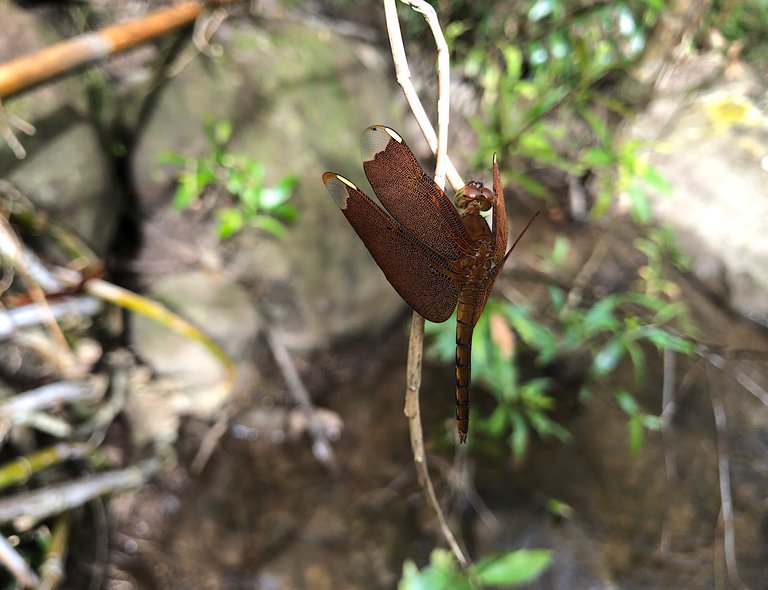 As I got closer, it made me forget to breathe while taking pictures and I did not know myself then. After it was gone, I realized that I was taking those pictures without breathing. Later I took a deep breath and was happy to take some photos of it.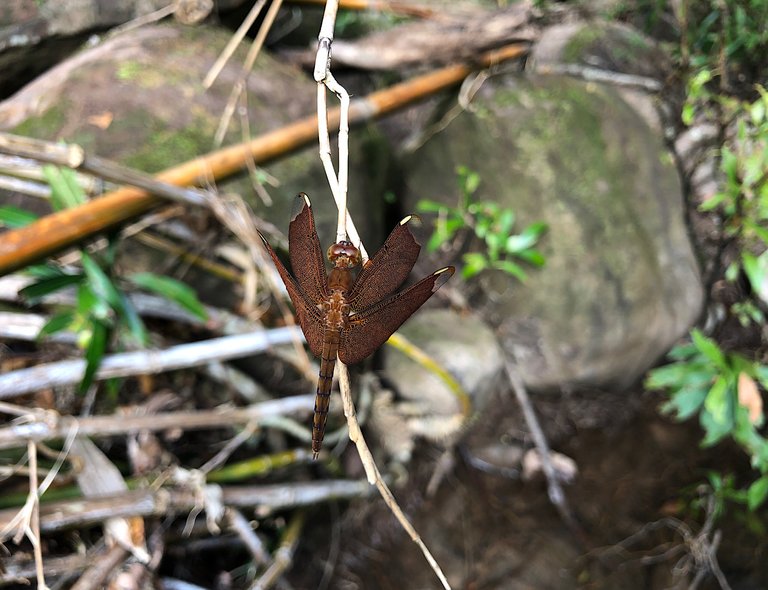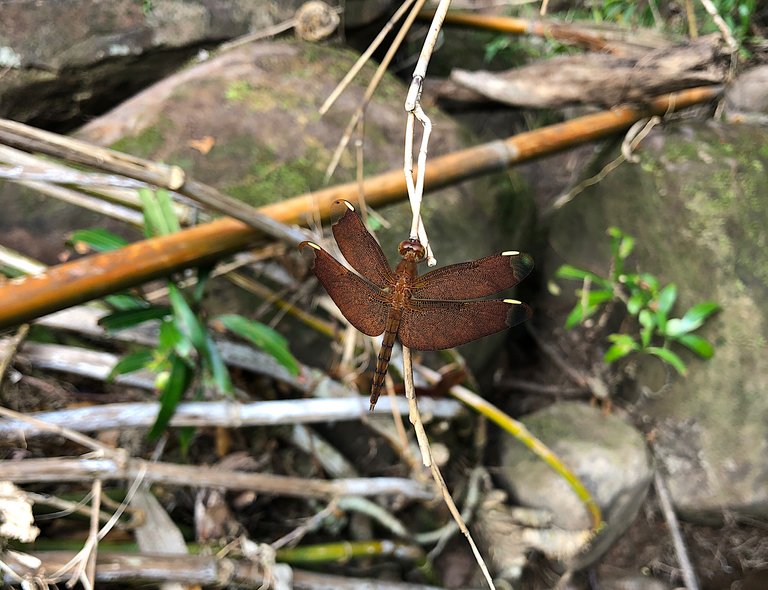 I really admire myself, it stops here for a moment, but I can take pictures of it in many styles 🫢😁😄. I just want to brag a little today, I just joking lol.
This is a green grasshopper near waterfall. I only took a picture and it jumps everywhere, and I do not follow it.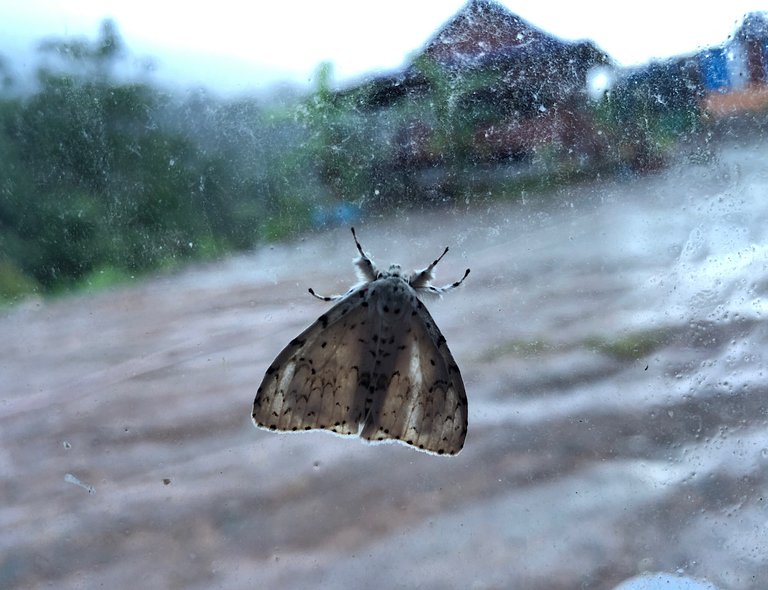 This is a white moth in the window. It's not clear picture because so much rain and dark everywhere. Thank you for your visited and support me.

CLICK HERE TO JOIN HIVE AND START EARNING CRYPTO LIKE US
---
---