Welcome Back To Cambodia @justinparke 👨‍👩‍👧‍👧 Dosa For Family Reunification Breakfast 🍽️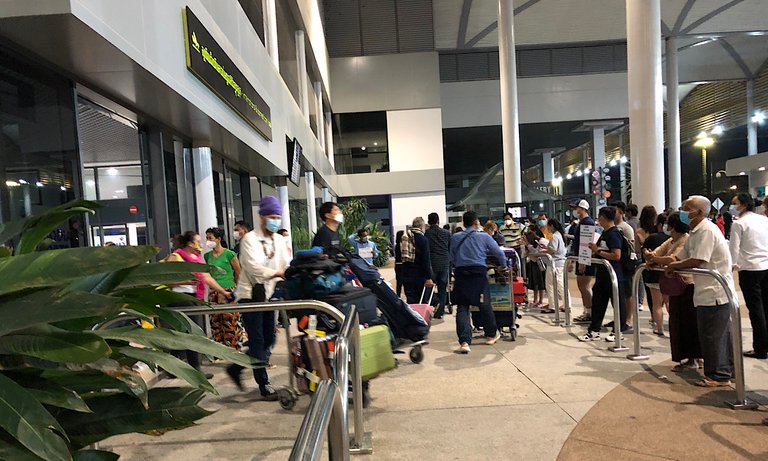 Hello everyone, how are you doing? I am doing good in Cambodia. A few days ago my husband left the USA to meet us in Cambodia.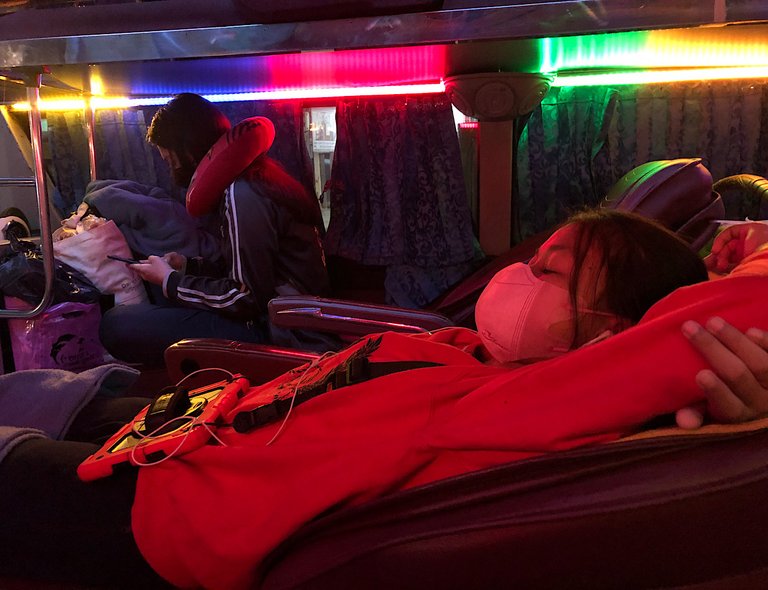 We rode the night bus from Siem Reap at 11:00pm and we arrived in PP at 5:00am. Later we go to receive @justinparke in Phnom Penh airport. We check in the hotel and waited until 10:00pm to go to the airport.
He tell me before he will arrive Phnom Penh airport at 10:30:pm, but when we look at screen the plane from Korea arrived at 11:35pm.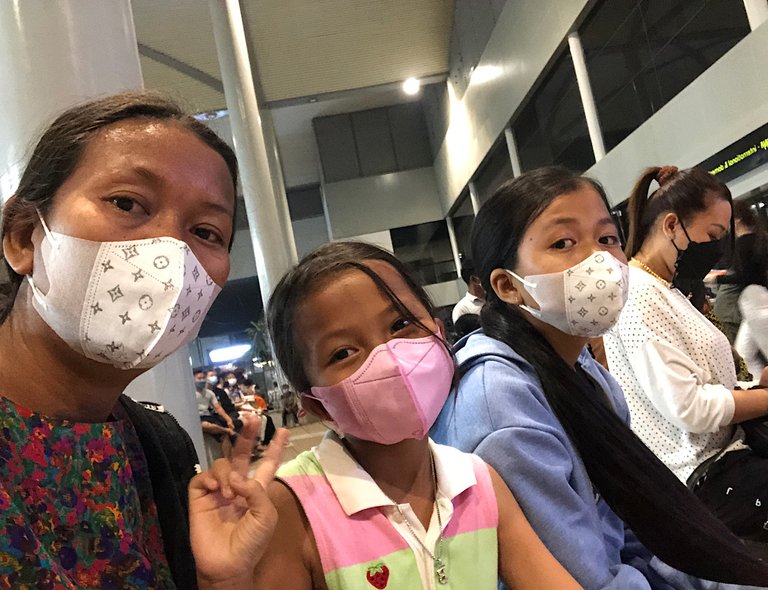 That time I am very worried about him, because when he arrived at the Korean airport he contacted me and tell me that he was not allowed on the plane because of his COVID test paper, then he stopped contact me.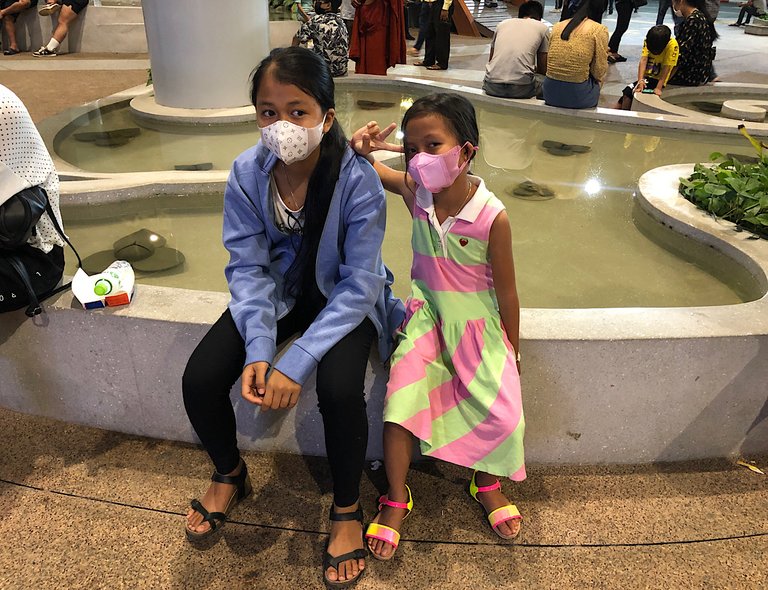 I ride a tuk-tuk and I think and I wish my husband can come here. When I was at the airport, I still wished my husband could fly and see us soon. He stopped contact me 9 hours until he arrived at Phnom Penh airport and got Wi-Fi.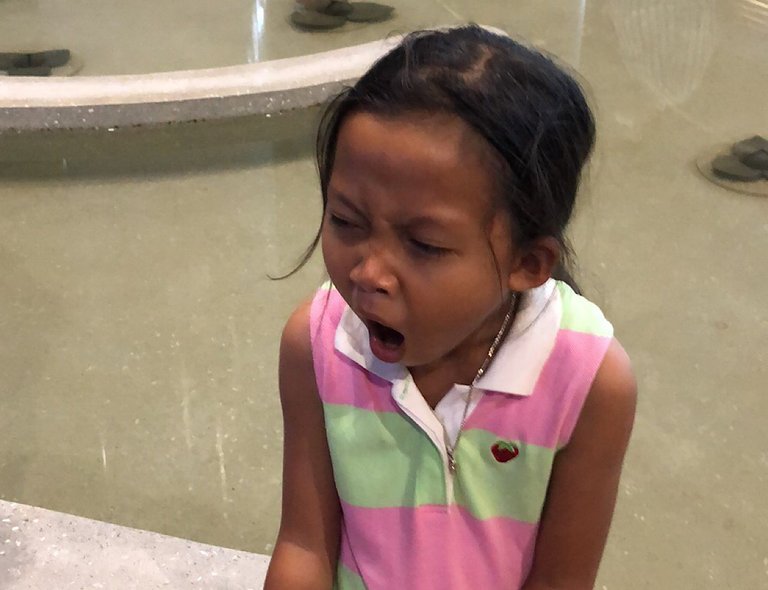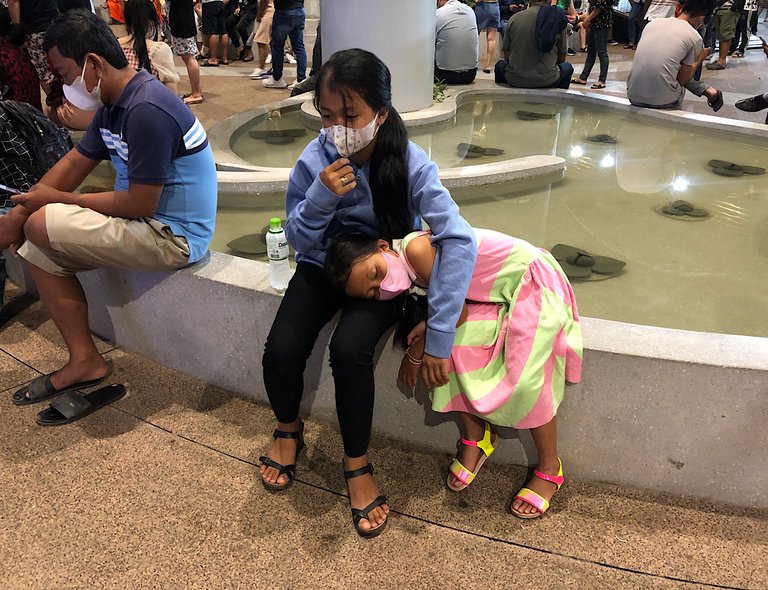 When I see a message he said, "I am here," I am so excited about that. My Monkey-B was so sleepy because it's 2:00am already, but Justin still can't go outside the airport. I hear from the other people here, the plane from Korea has COVID positive more than ten people, so that made everything slow.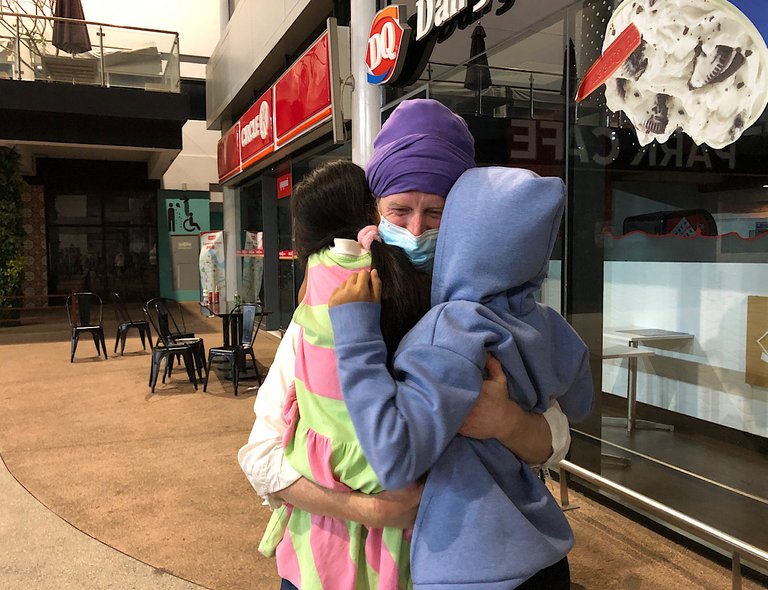 The first time he go outside the airport he took a video of us too. Then he give me his phone and he took Monkey-B and hug @kidsisters Srey-Yuu together. He hug them and he cry and I cry too.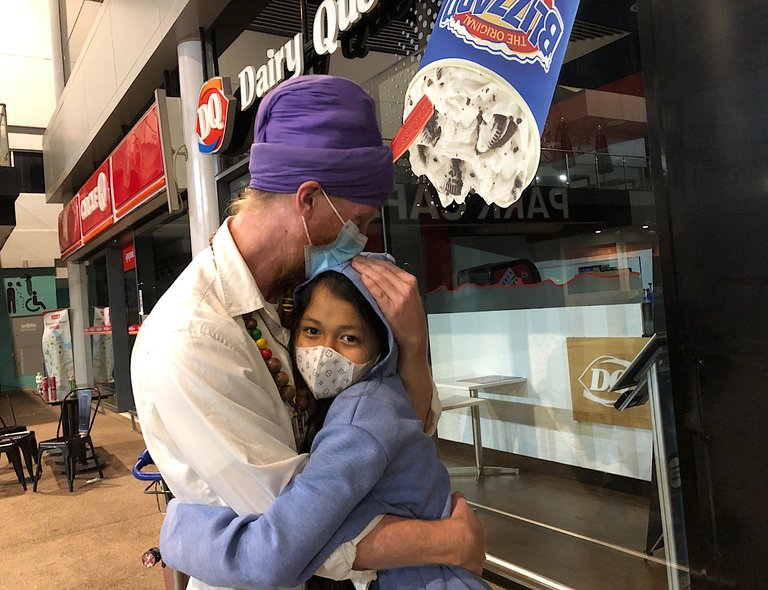 He held Monkey-B and got a big hug from Srey-Yuu. He just hug me after our daughters and he said I miss my beautiful wife so much, that made me cry. Finally our family is together again and I hope it's forever.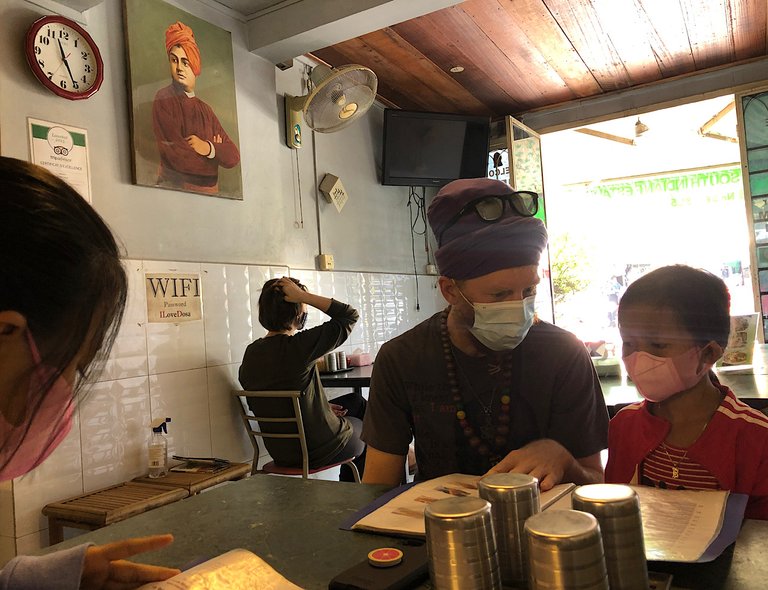 This is a new morning that we got breakfast at Dosa Corner, a long time we can't eat together there, our special place.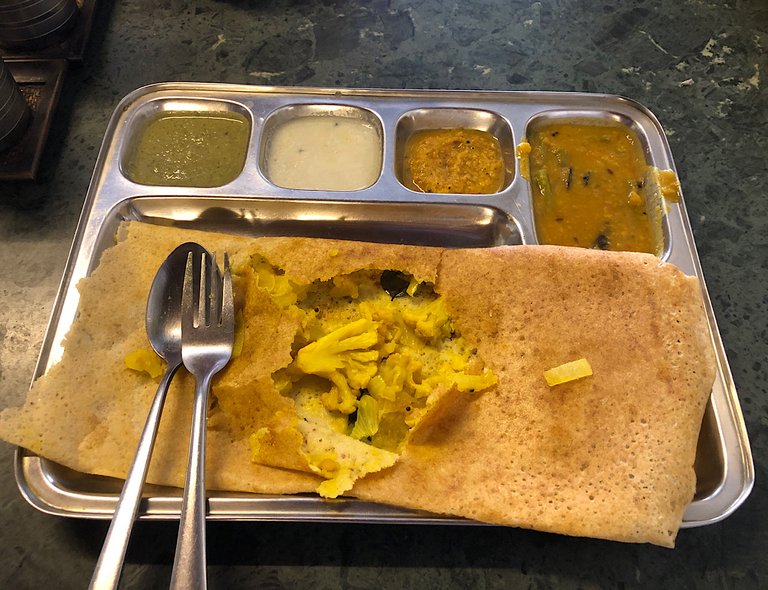 This is our favorite restaurant in PP. It's delicious and not expensive. A set of dosa costs $1.50 cents to $ 2.00, depending on what we order. This is cauliflower dosa, sambar, and three different chutneys, $1.50 USD. It's enough for me.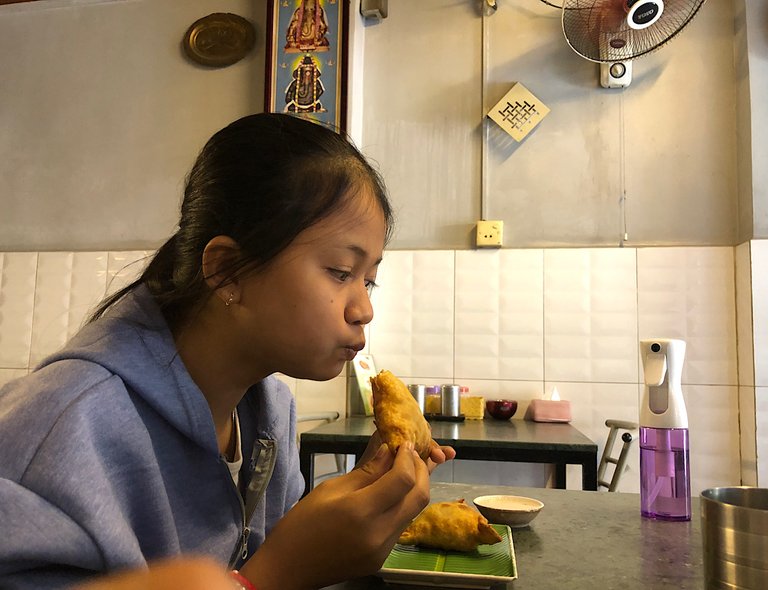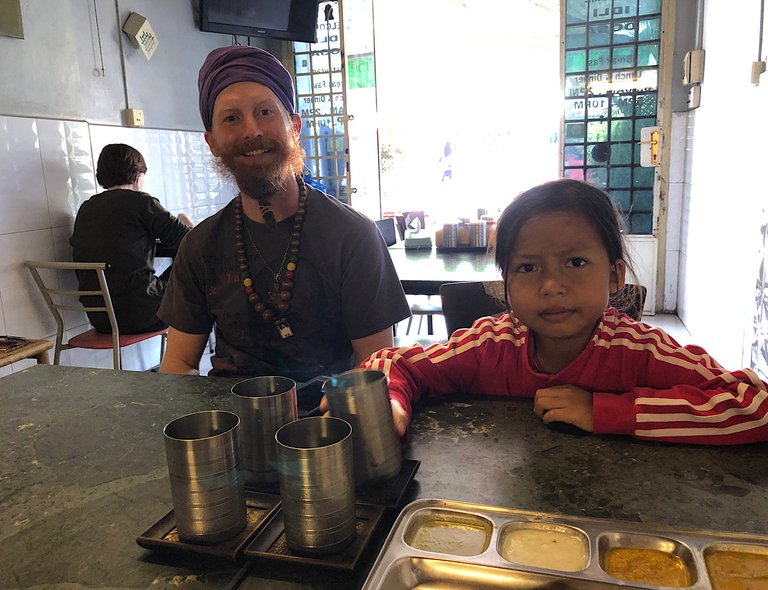 I hope you are doing well everywhere you are. Stay safe and healthy everyone.

CLICK HERE TO JOIN HIVE AND START EARNING CRYPTO LIKE US
---
---